Karissa Tolliver is a 22-year old Integrated Marketing Communication major and visual design studies minor attending Winthrop.
A native of Lugoff, SC she has been doing this for six years. She tells me it is her hobby passion and career all in one.
Check out her Q/A below:
Shakora Bamberg: Tell me a little about yourself and about your role at Winthrop including any leadership roles you have held thus far as a student at WU.
Karissa Tolliver: I've always had a passion for creativity. I've learned design skills and software since 10th grade in high school. I realized that I might actually have a gift when I placed 3rd in a national student design competition my 11th-grade year and was awarded $1,000. My work was displayed at a graph expo in Chicago.
I spent 2 years as DSU's graphic designer. I was the layout editor for the RMR. I've displayed my art at a few events on campus like A. Bevy's black history event and Winthrop Black Girls Rock event.
Currently, I am Visible's graphic designer.
SB: Of, all the roles what has shaped you into a better young artist?
KT: DSU shaped me into a better professional, I learned how to work under strict deadlines and collaborate with other people's ideas. I also made lifelong friendships with people that I've met through DSU.
SB: When did you realize you wanted to go into this field of study where did this passion come from?
KT: Being an IMC major, I've learned a lot about advertising and using different strategies to get your product/service out there. I've used skills I've learned in my IMC classes to promote my products on social media, updating my website and also I made a commercial promotional video.
I always knew I had artistic ability since I was little. I always loved to draw since being a little kid and when I was around 7 or 8 my dad taught me how to use Microsoft Paint and it took off from there. I was constantly making digital art from elementary school and on. My parents even kept a book of all of my early Paint drawings but I have no idea where it is now lol. But yeah that's where it all started.
SB: Tell me about the inspiration that comes with creating your graphics what have customers said about your work?
KT: The inspiration for my work comes from the things that I love and are passionate about. I might either feel the need to express my love for a certain public figure or feel the need to make a statement. My customers have said that they love it and they're always ready to see what I'm going to create next.
SB: Social media accounts for potential customers to purchase or view your work?
KT: Website: karissatolliver.weebly.com
Instagram: @ktolliverdesign
I now sell my work on Redbubble.
The direct link to it is on the website under "shop."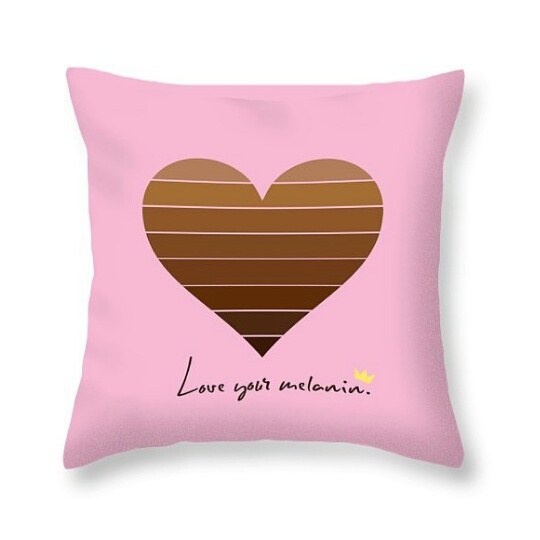 SB: Basic prices for your graphics and art?
KT:
Logos are $60-$70 depending on what it is
Flyers are $30
Minimalist portraits are $20
Invitations are $30
The prices of the products vary and can be found on my site karissatolliver.weebly.com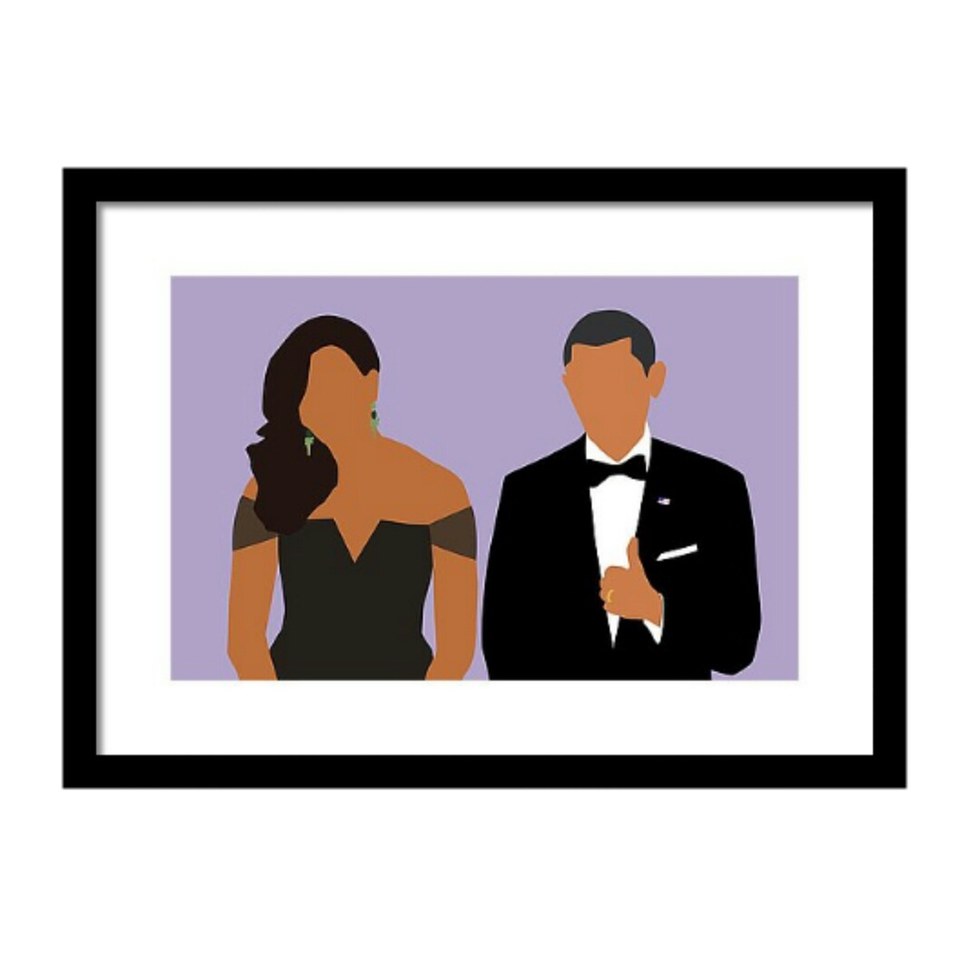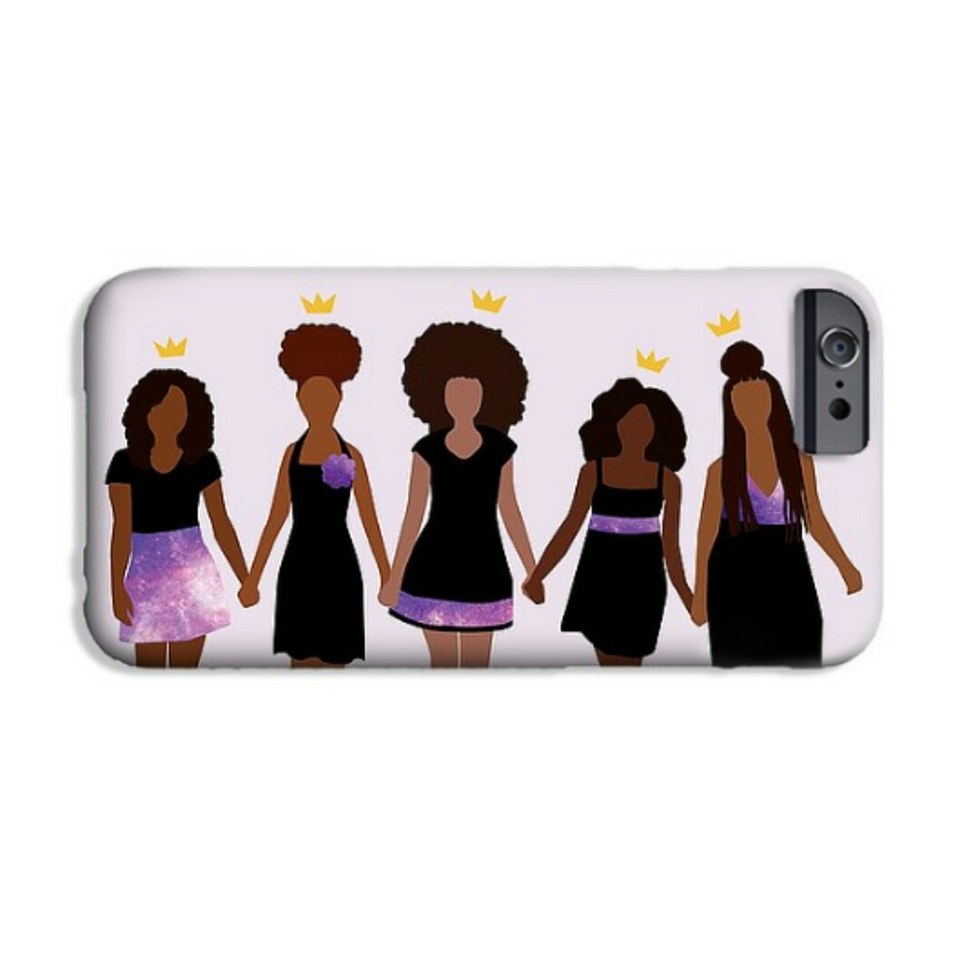 SB: Favoritequote?
KT: I have a lot of favorite quotes but I think the one I like the most right now is
"Your value does not decrease based on someone's inability to see your worth." _Unknown
I made a poster with that quote because I loved it so much.
SB: Who has been your biggest influence?
KT: My graphic design teacher in high school has influenced me. He was the one that taught me all of this and he was the one who made me realized that I had a gift. She showed tough love and wasn't afraid to tell you that your work sucked. That meant a lot to me because if he did like something I created, that means he genuinely liked it. He's also the one that entered me in the design competition. influence?
SB: Has this business venture paid off thus far?
KT: This business venture has definitely paid off. I never thought my life would be this way. I've been doing graphic design for years and I've always known I had talent. But just recently I made the decision to capitalize and take full advantage of it. I'm so glad I did.
SB: What is one piece of advice you can give to college students who are interested in starting a business or company:
KT: Keep your studies at the top of your priorities. It's easy to get lost into working on your business especially when the money starts coming in but remember that school still comes first. Find a good balance.
SB: What advice do you have for women who are entering the same work profession as you?
KT: Some people won't take you seriously. They'll give you that "oh that's cute you have a little website" kind of tone. Just be confident in yourself and your abilities. Know yourself and prove them wrong.
SB: What are your long-term career goals?
KT: My long term goal is to own a design firm but to also continue creating products on a larger scale. I definitely want a team of people to be a part of this.
As well as an online apparel and print store paired with it. I want the products in the store to be created by the designers working at my firm.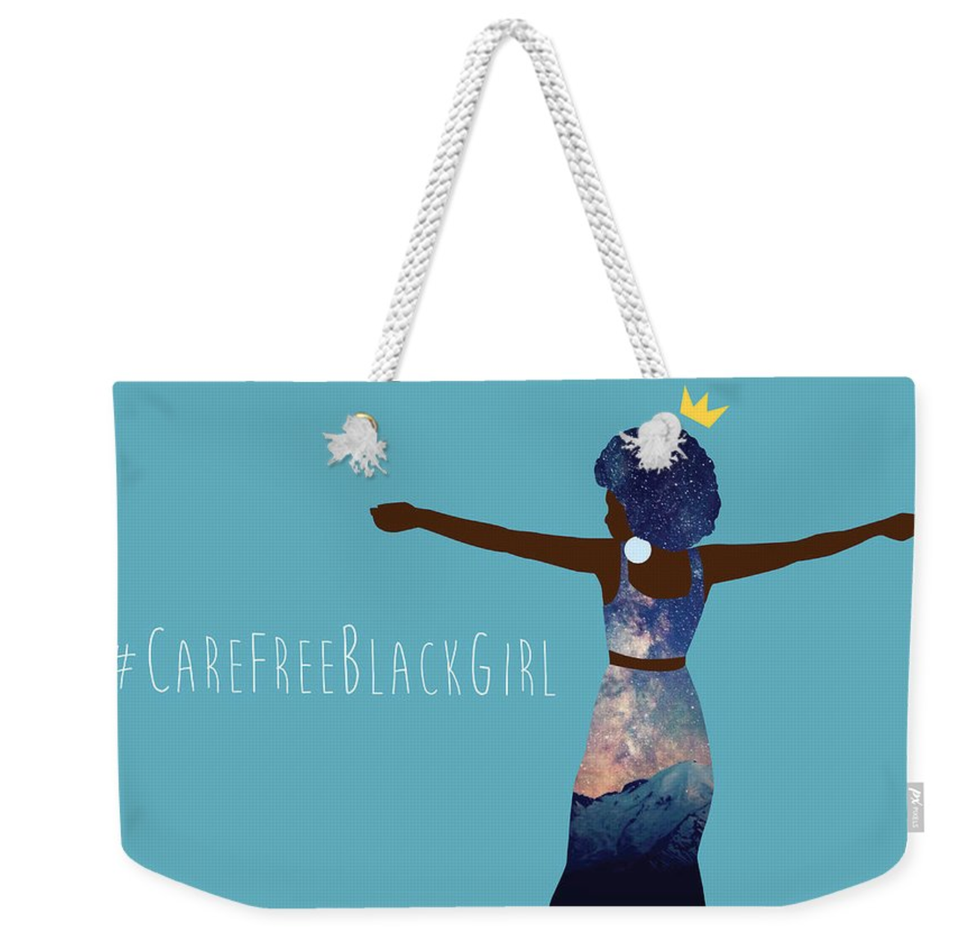 I would honestly like to develop a team to expand the business. Like another designer, a marketing person, a financial person, something like that. I can only do so much as one person and I think the opportunities would be endless if I could bring other people into it. My goal is to bridge a gap between graphic design and culture.
SB: When do you do your best work as it relates to your business? How do you get better at your craft?
KT: My creative juices always seem to flow better late at night. That's when I'm most into my work. My best designs are always completed around 3 or 4 a.m. I can't sleep until it's perfect. I just look for new techniques and new ways to broaden my talents. If I see a cool design or artwork I try to mimic it or remix it in my own way.
SB: Who is your favorite artist?
KT: I don't really have one, however, my friend Devon Ford who also attends Winthrop is really talented and I am a fan of his work.
Check out his Instagram: builtfordtuff94
SB: What is an interesting thing that you have been able to do?
KT: I've recently founded an organization dedicated to the young people at my church, I started a committee that focuses on community service and spiritual growth for youth. It is just getting started but I'm excited to see how I will be able to impact the lives of young Christians.
SB: What is one thing that you love about Winthrop and why did you choose Winthrop?
KT: I've always loved Winthrop's campus. It's cozy and beautiful and it just feels like home.
Who runs the world? GIRLS.
Tolliver is a young rising graphic designer who is just getting started. Stay tuned there's more coming from this budding entrepreneur.