Pusheen the cat is one of the internet's greatest creations: Claire Belton and Andrew Duff created the chubby animated kitty in 2010 for a webcomic on their blog Everyday Cute. Pusheen has had her own set of comic strips titled "I Am Pusheen the Cat" since 2011, stealing the hearts of people all over the world.
Fun fact: For some reason I always associated the name "Pusheen" with the Japanese language, but the name originates from the Irish word puisín, meaning kitten.
I am personally obsessed with this gray nugget and when I came across a photoset showing pictures of an in-process Pusheen stuffed toy, I immediately went out and bought supplies. Unfortunately, the photoset doesn't come with instructions and I was left to figure it out myself. I mean, it's relatively easy to figure out - here's the image: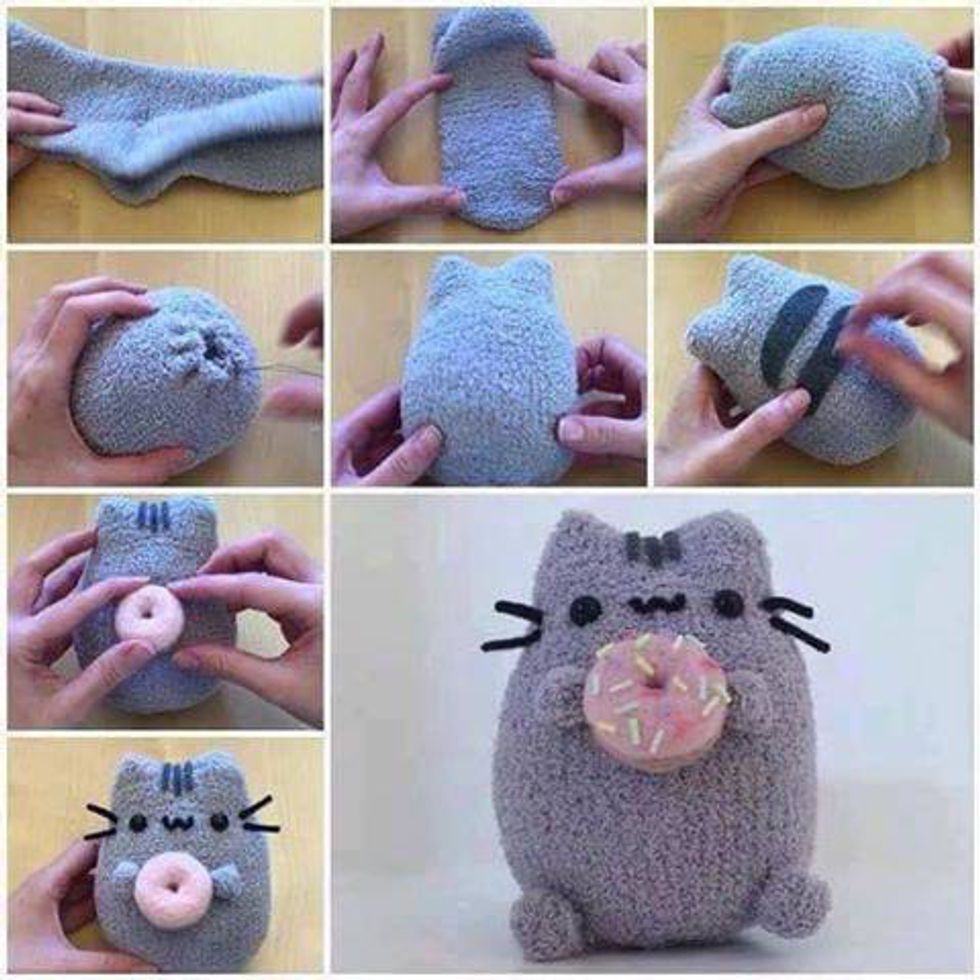 I thought it would be fun to provide you with a step by step instruction guide on how to make your very own Pusheen toy!
Disclaimer: I did not create the original toy or the photoset.
Another note - the below steps don't necessarily correlate with each of the pictures. Some of the steps are shown in one picture in the above photoset.
Materials:
Pusheen
- 1 fluffy gray sock
- a sheet of dark gray felt
- a sheet of black felt
- gray thread
- black thread
- small bag of stuffing (mine was 100g)
- sewing needle
- scissors
Donut
- a sheet of tan/beige felt
- a sheet of pink felt
- multicolored beads of your choice
- pink thread
- tan/yellow/beige thread
Now let's sew Pusheen!
Step One:
Open the foot part of the sock. The pair of socks I bought have pink heels and toes, so I found it easier to cut off the pink toe of the sock and sew it together to create more of a tube. Cutting off the toe provides some super cute, stubby ears for Pusheen! Make sure, if you do it this way, you turn the sock inside out before you begin sewing so your seam will be on the inside.

You'll also want to stuff the Pusheen at this point, since it'll make the rest of the creation process a lot easier with a flatter surface - make your Pusheen as chubby as you want! She is so squishy and full of love, you'll want to emulate that in your toy. Make sure to sew up the bottom so your stuffing doesn't fall out.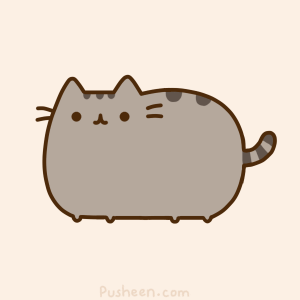 Step Two:
Depending on how far apart you want Pusheen's ears to be, you'll have to sew them a little closer. I pinched the fabric from the inside of the sock and sewed - I had to try a few times before I ended up with a satisfactory width between the ears.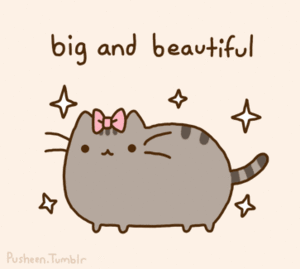 Step Three:
Using the dark gray felt, cut out small tabs for Pusheen's head stripes. Make them as many or few as you like - the picture shows three skinny ones, but my Pusheen has two thicker ones. Next, cut out two longer stripes from the dark gray felt and sew those onto Pusheen's back.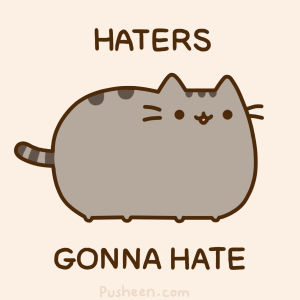 Step Four:
It's time to make the donut! Take your beige or tan felt and cut out two small circles of equal size. This will be the "dough" part of the donut. You'll also want to cut a teeny tiny hole in the middle of the donut! Sew the two circles into a pouch (including the sides of the donut hole), leaving a small opening to shove some stuffing into to make a tasty and fluffy treat. Once you've stuffed it, sew the donut closed. Take your pink felt next and cut out a circle shape with wavy edges - this is going to be your delicious frosting. Again, make sure to cut a tiny hole. Sew this onto your donut with pink thread. Take some multicolored beads and sew those on top of the donut to provide some lovely, colorful sprinkles - use pink thread for this.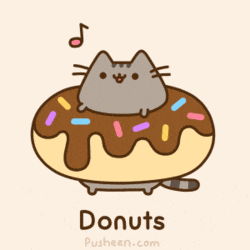 Step Five:
We are currently missing Pusheen's little face - let's sew it now! Cut two tiny circles out of your black felt for Pusheen's eyes, two little rectangles for her whiskers, and a little "3" shape for her cute kitty mouth. Sew all of these pieces on to her face and remember: the 3 shape goes on sideways.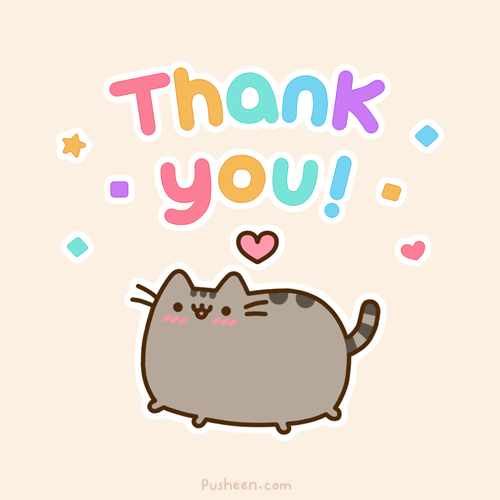 Step Six (last one!):
The last thing you're going to want to do is cut, stuff, and sew on little balls for Pusheen's feet and paws. Two of those will be sewn next to the donut, making it look like she is holding it, and the other two are placed on the non-face-end of the sock, to be her little feetsies.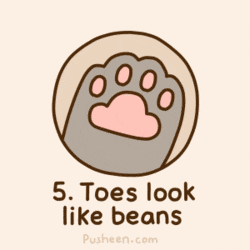 Toe beans optional
Now you have your very own Pusheen to snuggle and love!
I hope you had fun sewing her, you made something really awesome and I'm proud of you!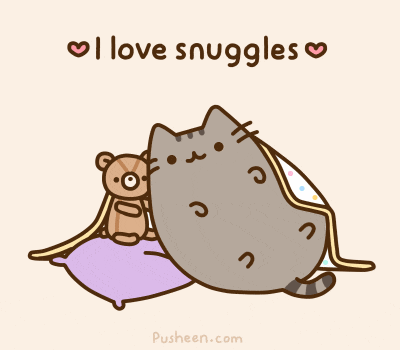 Optional:

You could also sew a little tail for Pusheen. Just cut out a tube shape from whatever's left of your sock (or the other sock in the pair, but it'd be smarter to save that to make another Pusheen!) and sew one end closed. Again, turn the tube inside out so the seam will be on the inside. You can then cut more stripes from your dark gray felt - Pusheen's tail stripes go all around the tail. Sew those on and your Pusheen is complete!