The six couples that got engaged on the show were able to see each other in the flesh and have alone time together. Once they met in person, their relationships were really taking place, and the viewers could see for themselves if the couples were meant for each other or not.
Even though some relationships had crazier partners than others (*Ahem, Jessica), I think most people can identify with each relationship portraying different ones you might have experienced in your own life.
1. Lauren and Cameron: The Serious Relationship
This is the relationship you've been dreaming of. Your partner is smart, kind, and wants nothing more than to love you for just being you. There are rarely any fights because you're both understanding of each other and only want the best for one another.
You can't help but smile around them. There is no crazy involved. No one is playing games. Both of you are on the same page. You have the same goals, the same values, and the same mindset.
It was a match made in heaven or perhaps made by Netflix.
2. Amber & Barnett: The Fun & Goofy Relationship
You're dating a womanizer, but you just might be the girl to change his childish ways. After having his fun as a player, he finally decides he wants to settle down with you. Your only issue is that he has some psycho exes (*AKA, Jessica) who tries to get in between the two of you.
The two of you are so attracted to each other on every level that not even a girl who lets her dog drink wine (Sorry, Jessica but that was just WRONG to do) get in the middle of your relationship. You spend most of your time together laughing and having a good time.
It's a very playful relationship and you're both about having fun together.
3. Kelly & Kenny: The Best Friend Relationship
There is nothing wrong with your significant other being your best friend, but it might be a problem when you're more best friends than lovers. You share a lot in common, and your values and beliefs match up perfectly, but that's all there is.
You're not necessarily attracted to them physically or emotionally. You just happen to like a lot about each other, but the "like" never turns into love. You both thought this friendship should turn into something more serious, so you tried it out, but it just felt wrong on every level.
4. Damian & Giannina: The Emotional Rollercoaster Relationship
At first, the two of you really hit it off. You love spending time with each other and doing things together. Everything seems like a fairytale until, one day, things change out of nowhere.
The honeymoon phase has come to an end and the problems begin to arise. One minute your partner is obsessed with you, the next they are ignoring you because they are annoyed by something you said. One minute you're in love, the next you're screaming at each other over the smallest things.
One of you starts to bring up the other person's past and trigger all of your and their insecurities instead of trying to fix them. Trust starts to fade. There are a lot of arguments, tears, and apologies involved, but the apologies are only temporary band-aids.
You're hot and cold. One day you're talking about getting married and having kids, the next day you are talking about how you aren't meant for each other and should just break up. This cycle never ends. You're always walking on eggshells around each other trying not to upset them.
In the end, yes, you do love them, but love isn't enough to keep your relationship together.
5. Mark & Jessica: The One-Sided Relationship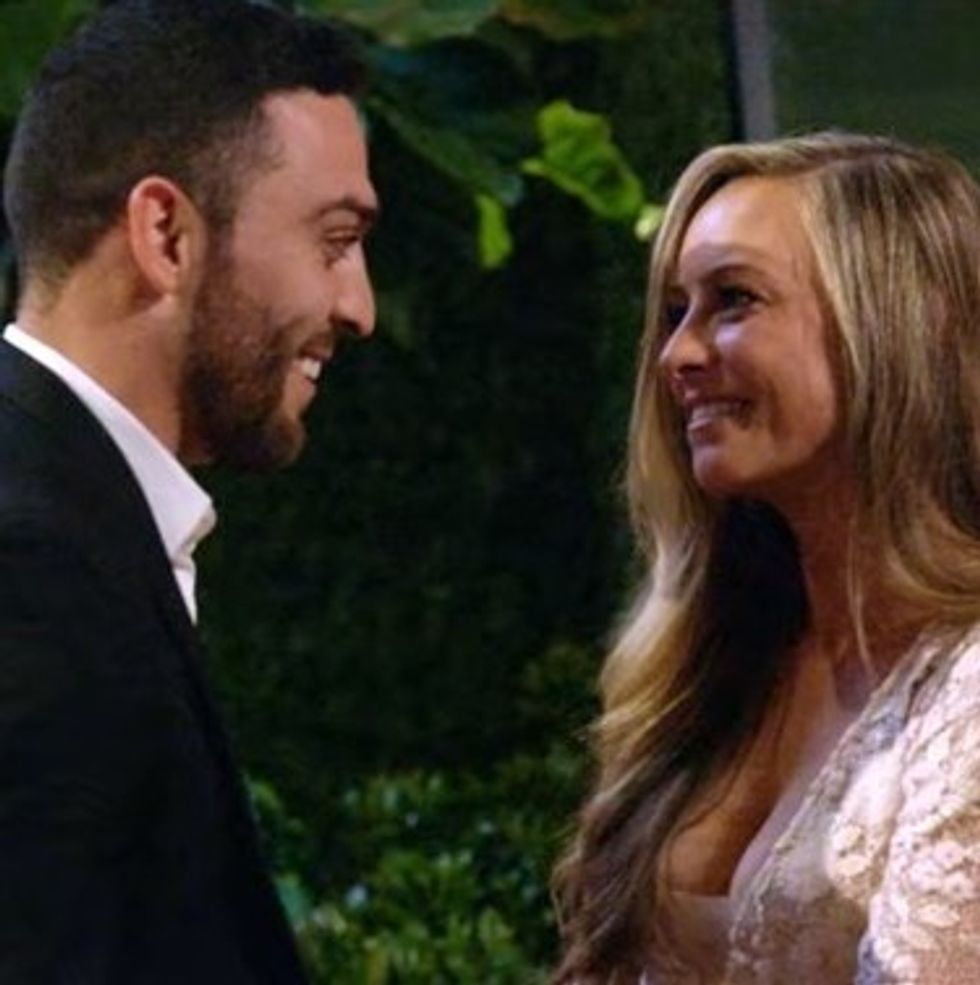 Netflix
This one hurts. One of you is invested in the relationship while the other isn't fully committed. They like you, they even believe they love you some days, so they said "why not?" and gave you a chance.
They are only with you because either the person they actually liked rejected them or they are just really lonely. The one partner feels like they are settling, but at least it's with someone who is 100% for them, right? Wrong.
In the end, you know it will never work out with one of you loving the other person more. Both partners need to give it their all in a relationship if they truly want it to work. People like crazy Jessica think that being with someone who loves them more is all they need to be happy, but they are the ones who end up leaving because they know it doesn't feel right.
You thought you could imagine a future with this person, but it just wasn't meant to be. One partner is still hung up on an ex or isn't dating for the right reasons. This is a short-term means to happiness, but it's not the relationship you'll be in forever.
6. Carlton & Diamond: The "Too Much Baggage" Relationship
Sometimes you can fully be into someone, but the more you get to know each other, the more baggage gets revealed. In some cases, you can deal with it and look past it, but that isn't always the case.
This time, you just can't handle their past. It's too much for you. You do have feelings for them, but some things are so big that it outweighs your feelings for them. It's a sad way to end a relationship, but it's better to end it before things get too serious anyway.
You just want a relationship with someone who doesn't carry all these dark secrets and evil pasts. Some relationships just aren't worth it.
While we all probably think these couples were crazy for getting engaged within a week without even seeing each other, we at least can relate to each of their short-lived Netflix relationships. No relationship is ever the same, and these daring couples portrayed six different types for all of America to relate to.
Follow Swoon on Instagram.