Gilmore Girls has been my all time favorite TV show ever since I first stepped into Stars Hallow my junior year of high school. My best friend Violet introduced me and I never looked back. The witty humor, the relationships, and just the overall "feel good" vibe I got had me hooked. Luckily for me I will get to continue my love for the Gilmores and all of their antics on November 25th when the revival comes out on Netflix!
1. Never Settle For Less
Paris is intense...to say the least. But if there's one thing I've learned from her, it is to never settle for second place. Paris is determined and motivated and I admire that about her. She may take it to the extreme, but there's no doubt that she is going to make something of herself.
2. How To Handle A Breakup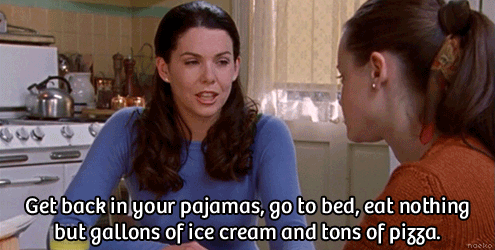 Breakups are hard, whether they end amicably or not. Good thing we can turn to Lorelai for advice! Taking a day to just feel sad, wear pajamas and eat whatever we want is essential, but make sure to get back out there with your head held high the next day!
3. How To Handle People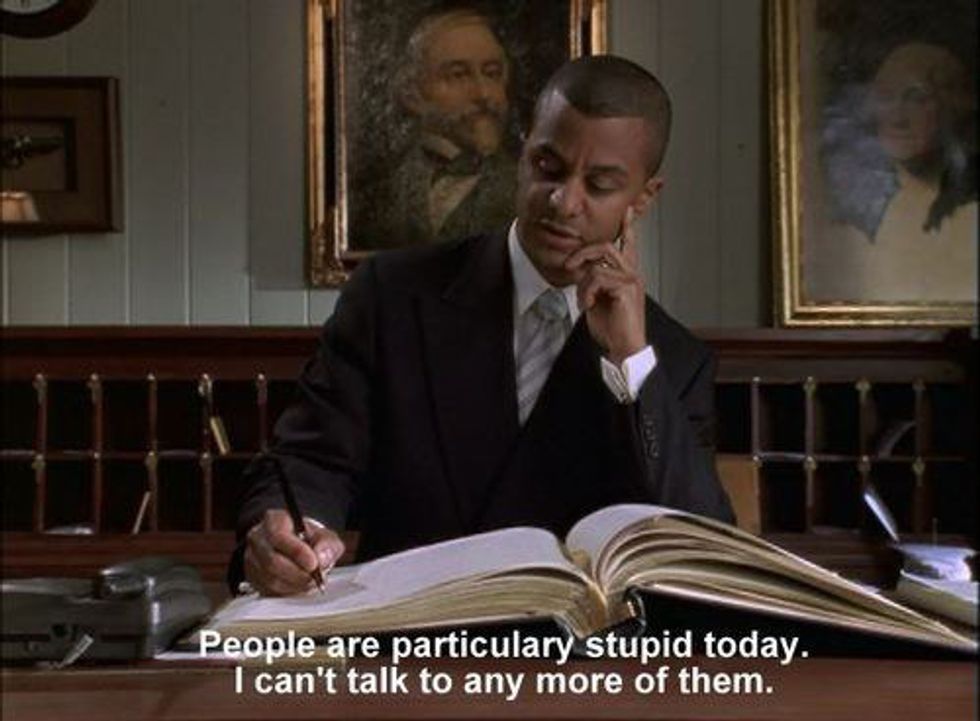 As we all know, there are some days where you really can't believe how certain people have made it this far in life. Although most of us aren't as impatient as Michele, he says it pretty well. Sometimes you just have to take a break and distance yourself from interaction for the day.
4. Always Appreciate Your Mother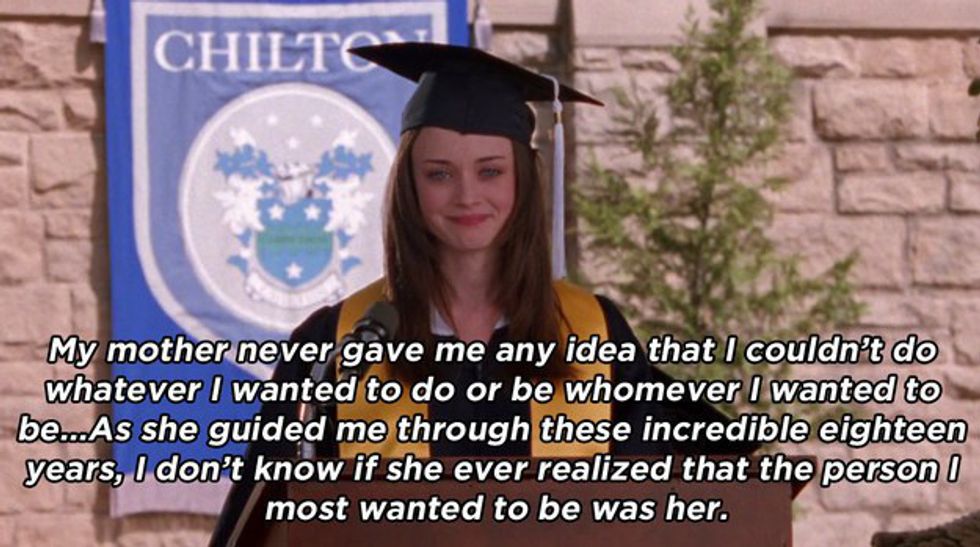 Whether you have a relationship with your mother like Lorelai and Rory or yours is more like Lorelai and Emily, our mothers love us and want the very best for us. They may drive us crazy sometimes, but without them we wouldn't be where we are today (literally!). Rory reminds us to always appreciate everything our mothers have done for us (but really, this episode made me cry).
5. Reminding Us Just How Good Food Is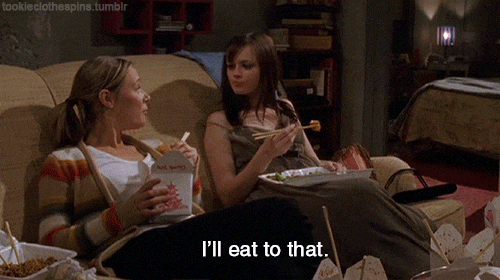 As we all know, the Gilmore ladies have quite the appetite. Personally, I admire this immensely. Sure, it's good to eat healthy, but do you realize how little time we have on this earth?! We need to cherish all of the amazing food while we can! Plus, there's no problem a little Chinese takeout can't solve.
6. Never Be Afraid To Be Creative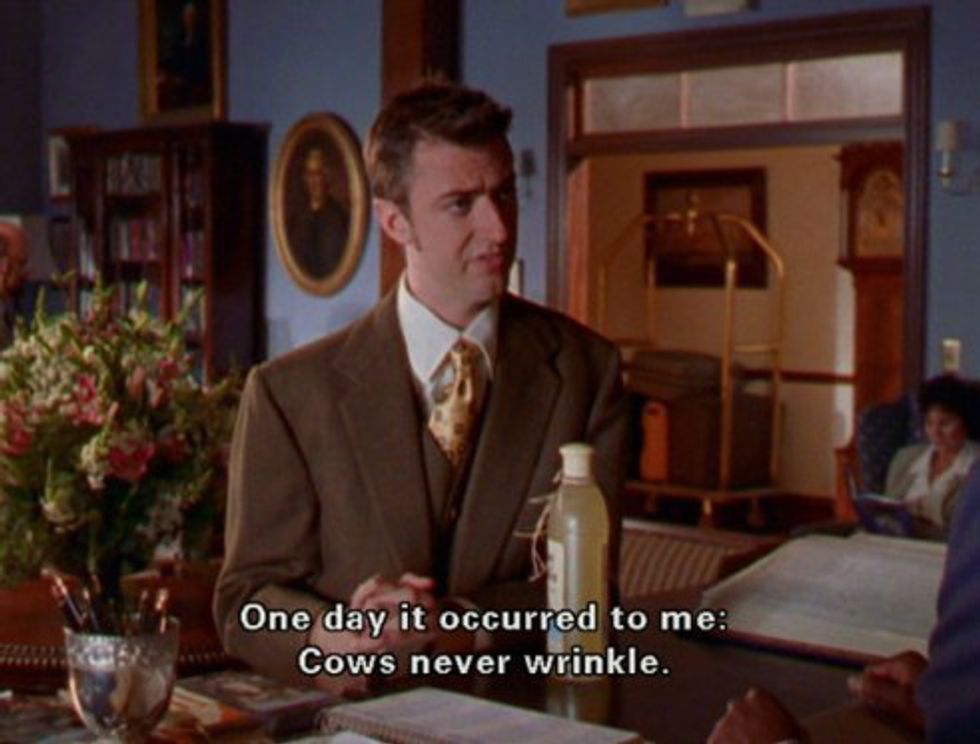 If anyone could teach us about creativity, it would be Kirk. Kirk has some insane ideas and seems to always find himself doing something new and just plain weird, but if he has one thing going for him, it's his creativity and his willingness to put himself out there. So the next time you have an idea, go for it. Don't think twice about it.
7. Don't Take Life Too Seriously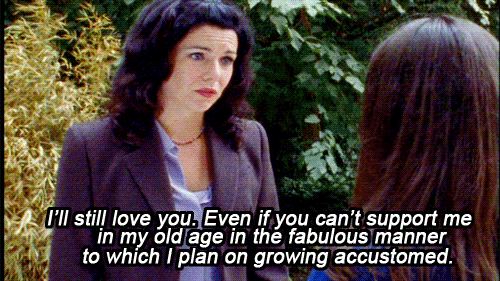 Lorelai's wit is my personal favorite part of the show. No matter the situation, she is always making jokes and never takes life too seriously. So many times we get caught up in all of our struggles and tasks for the week, but forget that life won't last forever. You have to have hard times to have good times. Everyone makes mistakes, so just laugh at yourself and grab a cup of coffee.
Interested in joining the Messiah community? Apply here.