To my Grandpa Clark:
Thank you. Thank you for filling the place as my father when he was not around. Most fathers teach their daughters how to ride a bicycle, but in my case, you filled the empty position, letting loose of the bike seat, watching me as I rode on down Washington Street.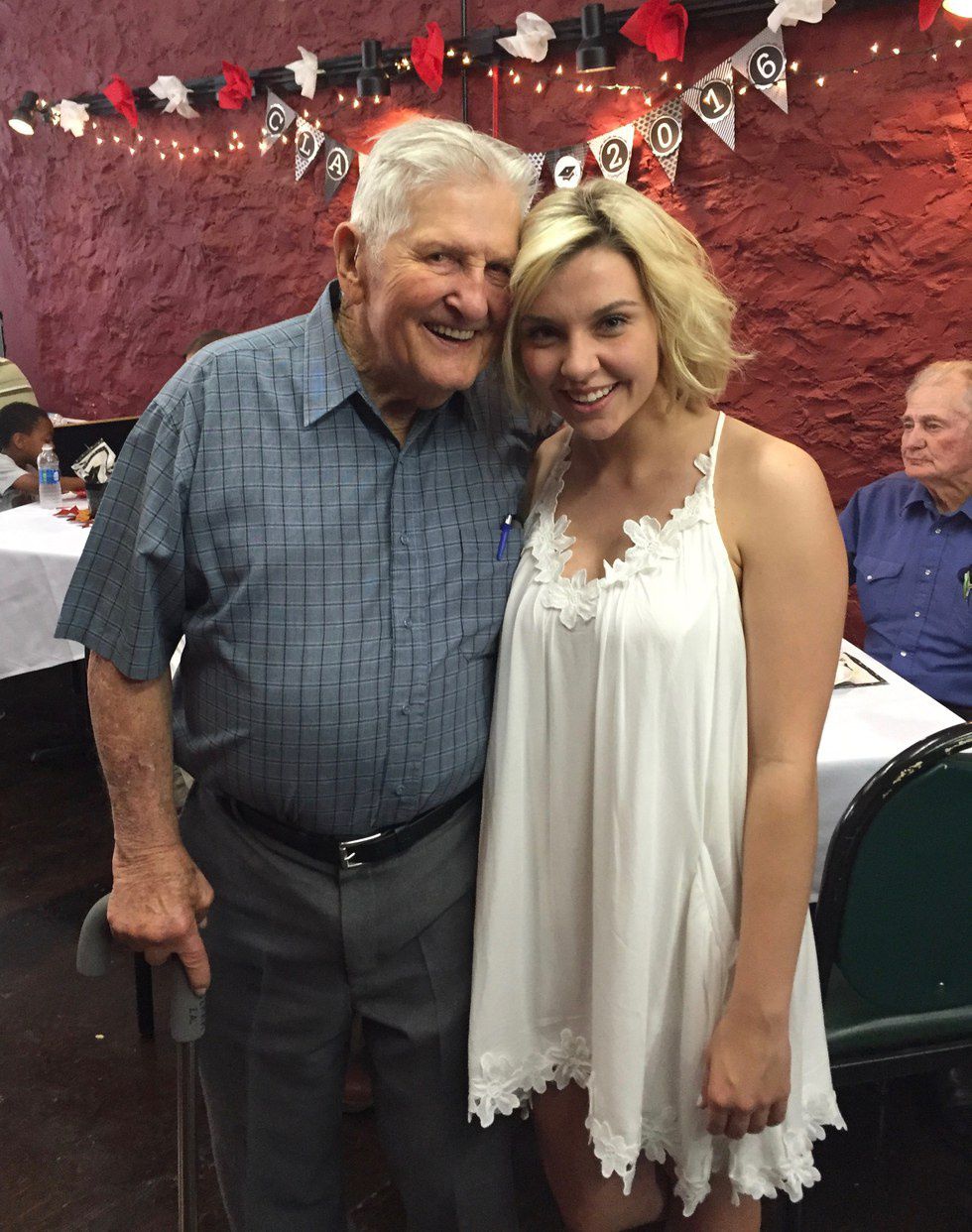 Although when I was younger, I did not appreciate your strict ways at the dinner table, now I realize how important these skills have been and will be for the rest of my life.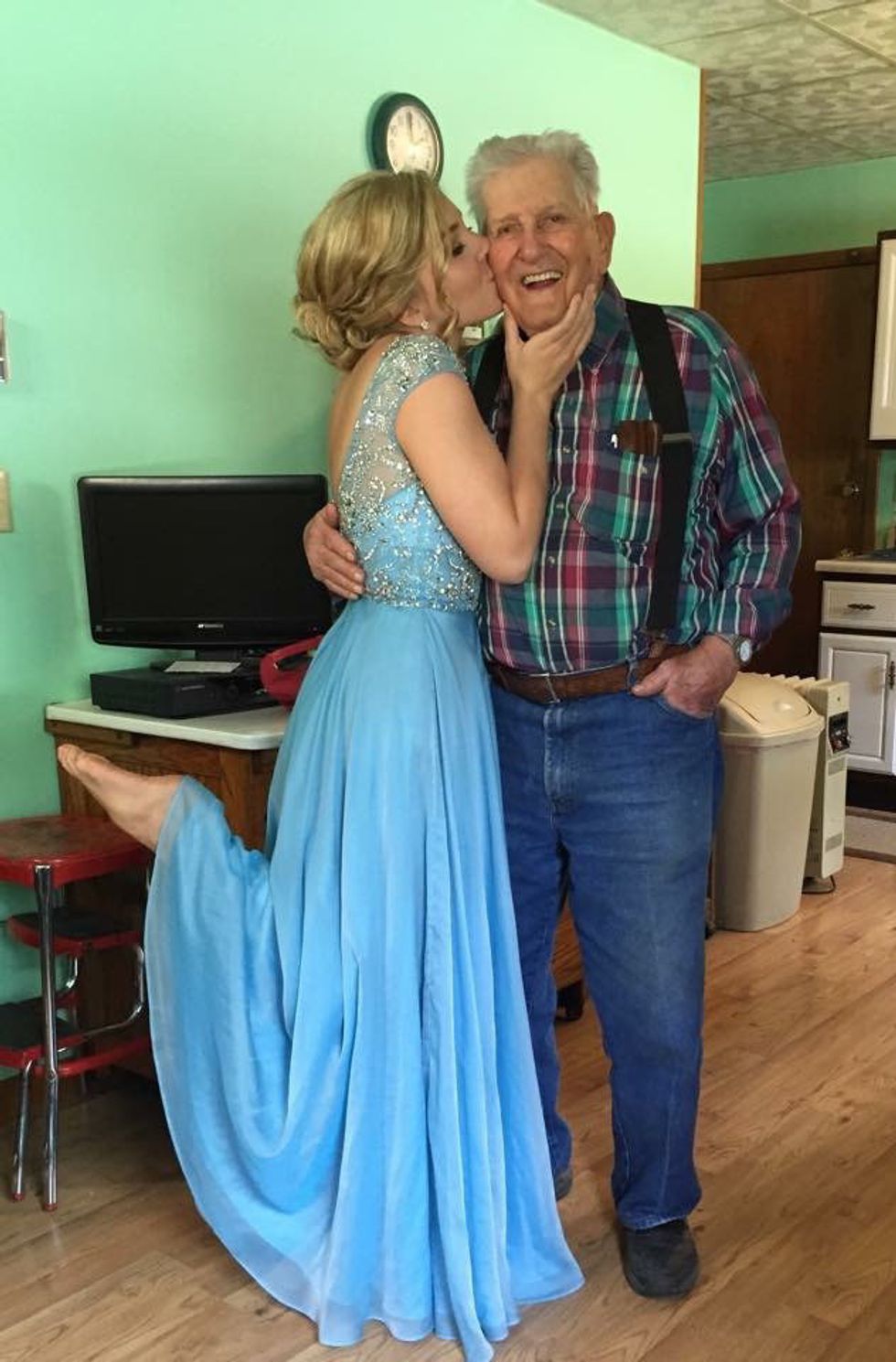 Thank you for standing strong when things fall apart; you've carried on with you're life, supporting your family after all the struggles that have arose. You've been around and seen all that people are capable of, yet you remain kind after exposed wrongdoings. You have held together a family by reminding us all that we must accept each other and remember that we are a family, despite our differences.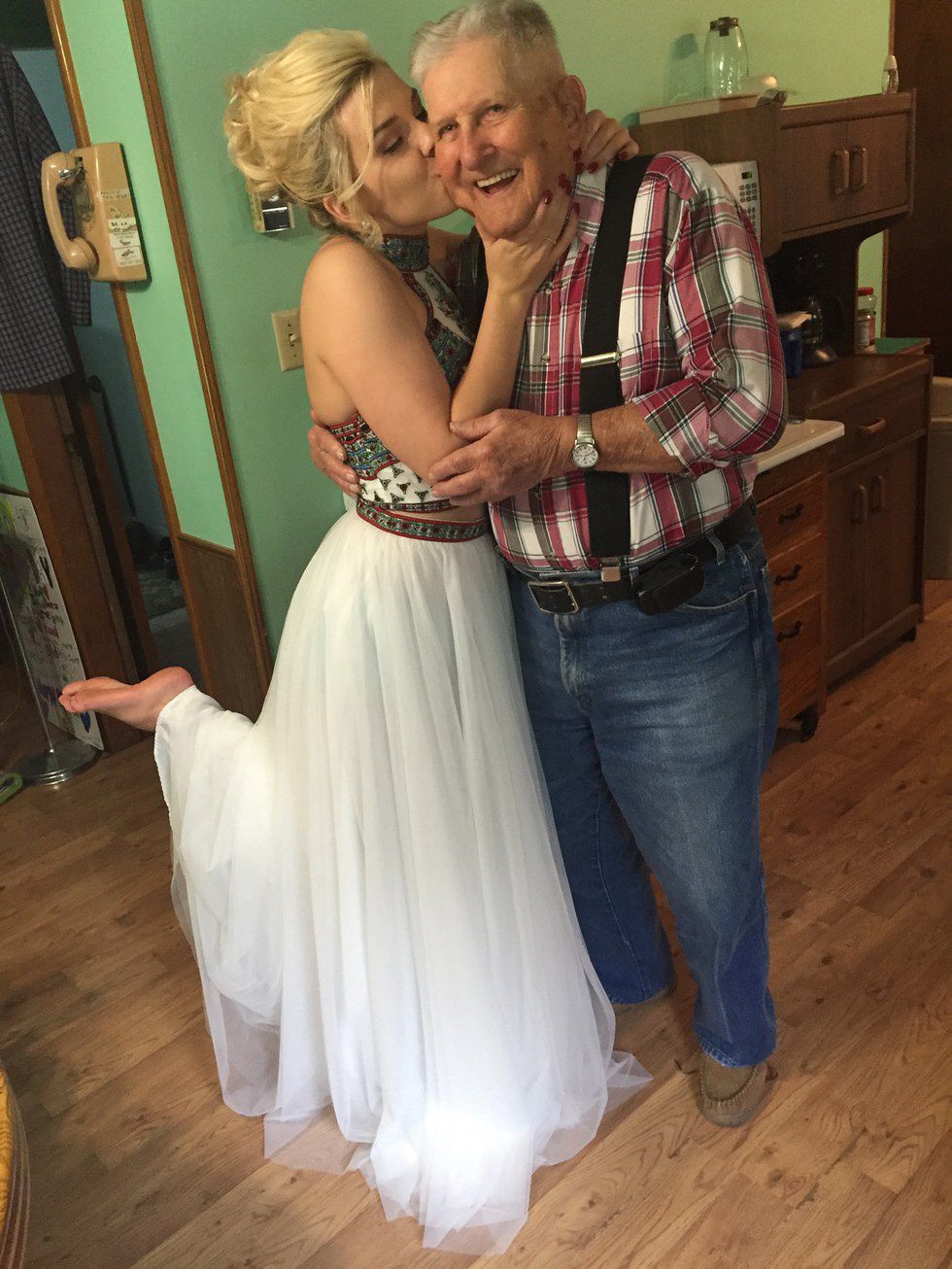 Thank you for always making me smile; you never fail to make me laugh with a an old memory. Thank you for being such an optimist; if I need encouragement or someone to talk to, seeing your face is all I need to shine light on my day. No matter where life takes you, we'll find you with a smile, and that smile sure is a contagious one. Whether you are flirting with your nurses or joking around with one of your millions of friends, you brighten the day of anyone who comes in contact with you. I hope to eventually spread the amount of joy you have in your lifetime; it amazes me how loved you are by everyone. And I love you, especially.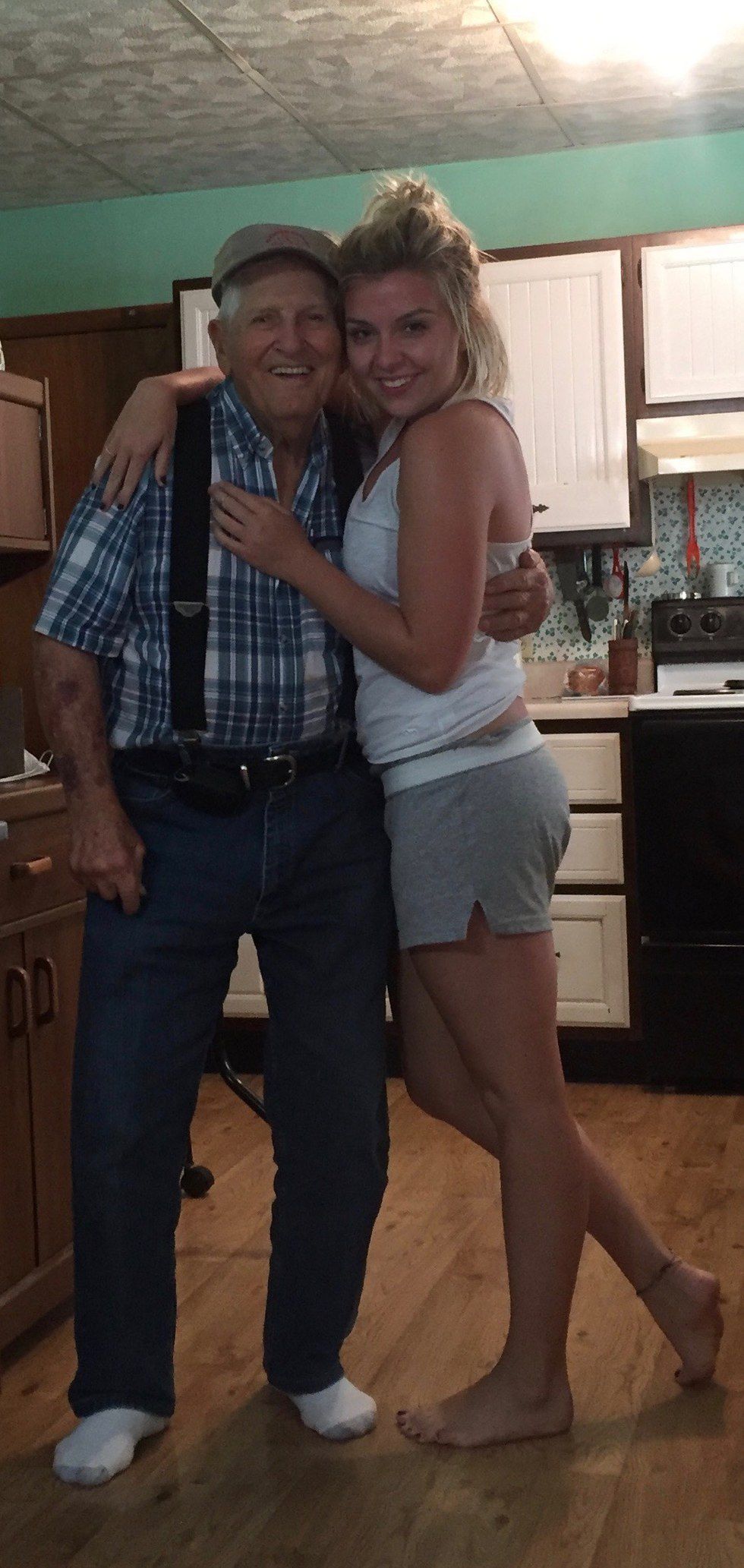 You'll never truly know just how much you mean to me, and just how greatly you have impacted my life. Thank you for making it to ninety, now please hang in there until one hundred; and yes, I am just being selfish, but I've gotta have my great grandpa. I love you like crazy, you old fart.
XO and best wishes,
Ashley Rose Corbin