Some people don't believe in love at first sight. Others think that there is always love in the air. What did I think? Well, I didn't know what love was. In high school, I was in two relationships where I am pretty sure, looking back, I was in love with the idea of love.
Both relationships seemed like they were going to last forever, and I marveled at that fact. However, of course, they didn't last forever. But, I'm glad they didn't. You know why? Because now I am with the guy that I know for a fact I love.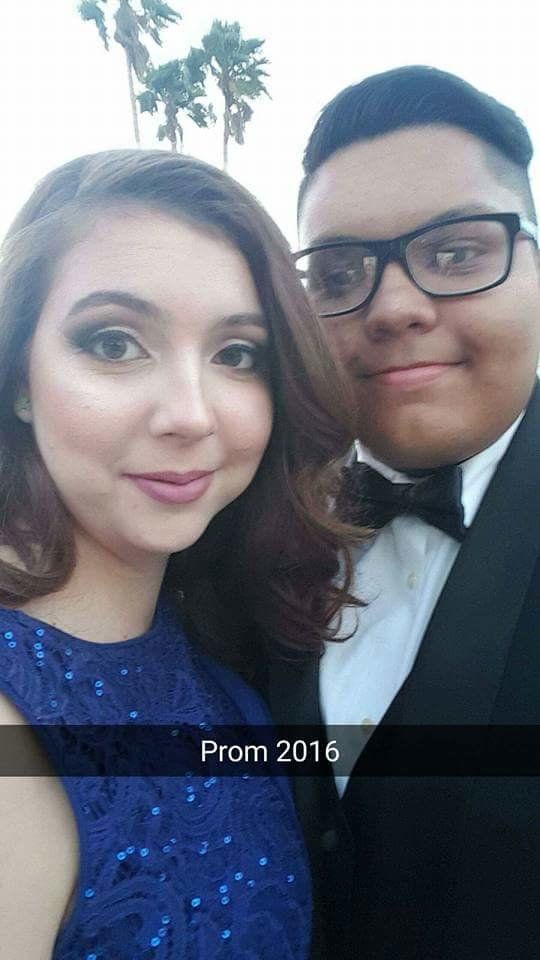 I finally realized what love was. I remember it being a warm feeling that overtook me when he smiled at me for the first time. Now, on March 5th, we will be celebrating our 3 year anniversary and I couldn't be happier. Time to take a trip down memory lane.
I was a senior in high school, he was a junior. We went to completely different high schools but God still brought us together through working at Chuck E. Cheese. I remember the first day he started; I wasn't going to talk to him because why would I? I didn't have a reason to talk to him. . . until I found one. I needed to trade shifts with someone and he was the first person I thought of.
I walked up to him and asked if he would like to switch with me because I had a band event. He proceeded to ask me what kind of band. It didn't even occur to me that he was thinking of an actual garage band so when I said orchestral, I was a little offended when he laughed at me. However, he said he would "think about it" and he asked for my number so he could let me know.
Little did I know, that me giving him my number was all a ploy just so he could have it. That was his "smooth" way of getting my number and looking back, I think that was the most genius way to get a girl's number. Kudos to you babe. That was the day it started.
We hung out with each other for a while after that and it wasn't until two months later that we went on an actual date and it was honestly one of the best nights I have ever had. A month after that, he officially asked me to be his girlfriend and we have been together ever since.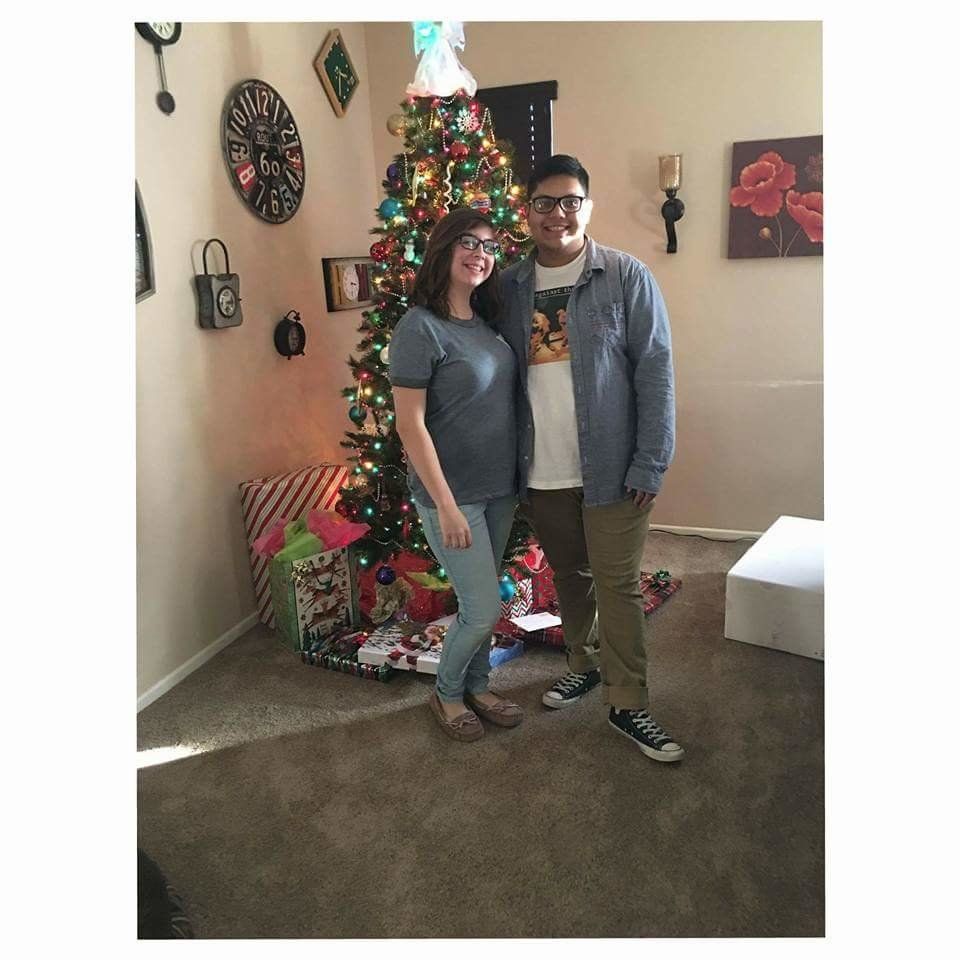 Fast forwarding to present time: We now live together in a studio here in Phoenix and I attend college while he works full time. I couldn't think of a better life. So what, if we are living together before we are even married? I think it is better this way so you can get to know the person better.
With our 3 year anniversary here, I just wanted to let everyone know how much I love and appreciate this boy, so here it goes. Here comes the heartwarming open letter.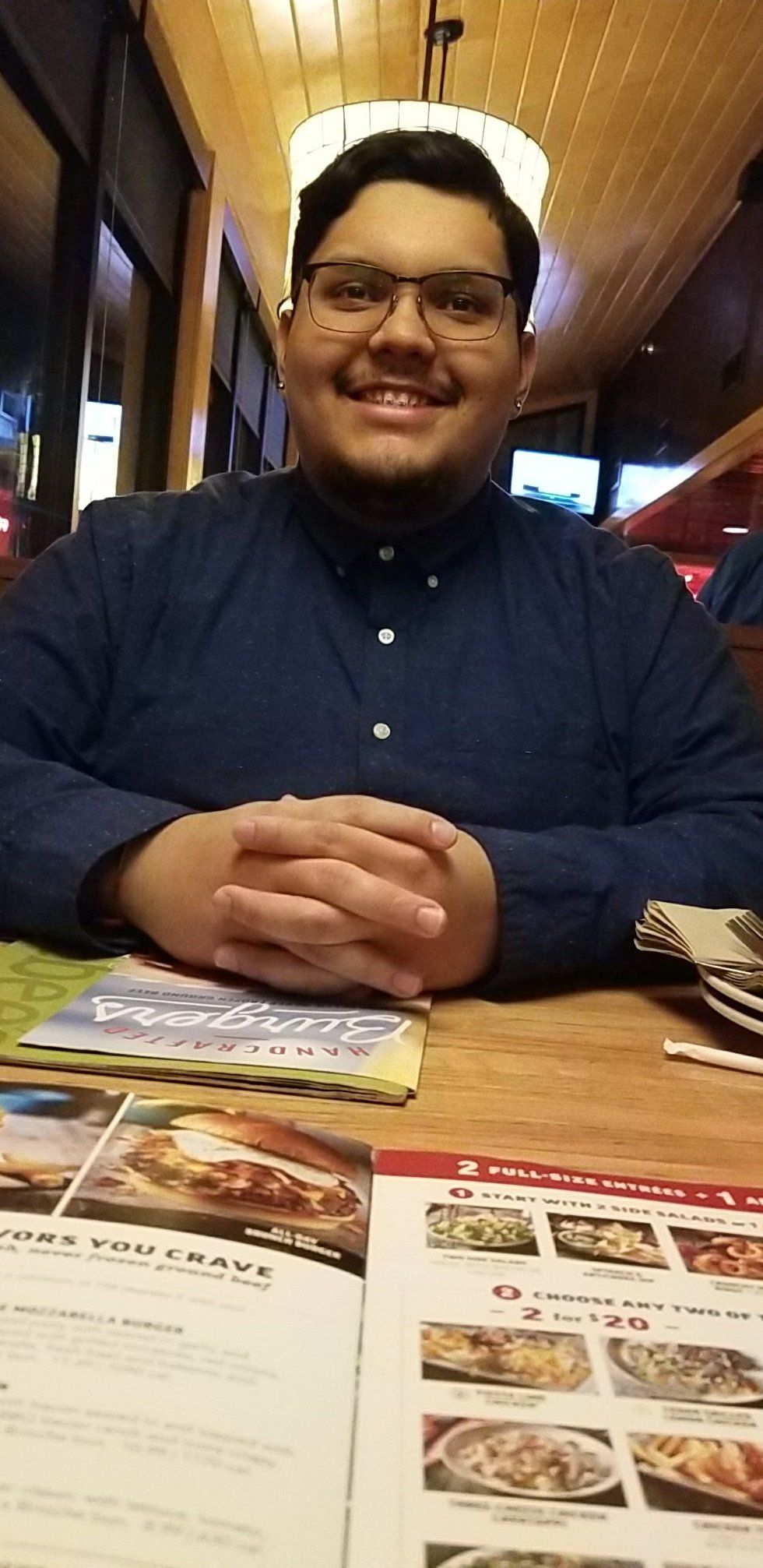 Dear Jesse,
These past three years with you have been the best of my life. You have opened my life to a whole new perspective that I didn't even think about living before. You have taken me on so many crazy adventures, opened my ears to new genres of music, and allowed me to blossom into the person I was meant to be.
I am glad God brought you into my life because now that I have you, I don't know what I would have been doing with my life without you. You have given me so many memories that I will never forget and I look forward to the many more memories I know we will make together.
We have been on such a rollercoaster ride together, especially with our relationship being long distance for two years, but I am so glad that we rode it together and got through it. I'm glad you found me. I'm glad that you are the one I get to argue/debate about superheroes with, go to festivals and concerts with, and ultimately get to go home to.
You have always been there when I needed you and you have loved me better than anyone I have ever known. For that, I thank you. I assure you that you're stuck with me forever and maybe this may be too early for some people, but I am already waiting for the day you put a ring on my finger. I love you!
Sincerely,
Samantha
Cover Image Credit: Samantha Hansen