Life doesn't give you a manual. When girls stab you in the back and boys break your heart, you're expected to just suck it up and deal with it.
Not me.
My manual came in the form of a big sister. She's seven years older than I am, yet we look practically the same age and even get mistaken for twins.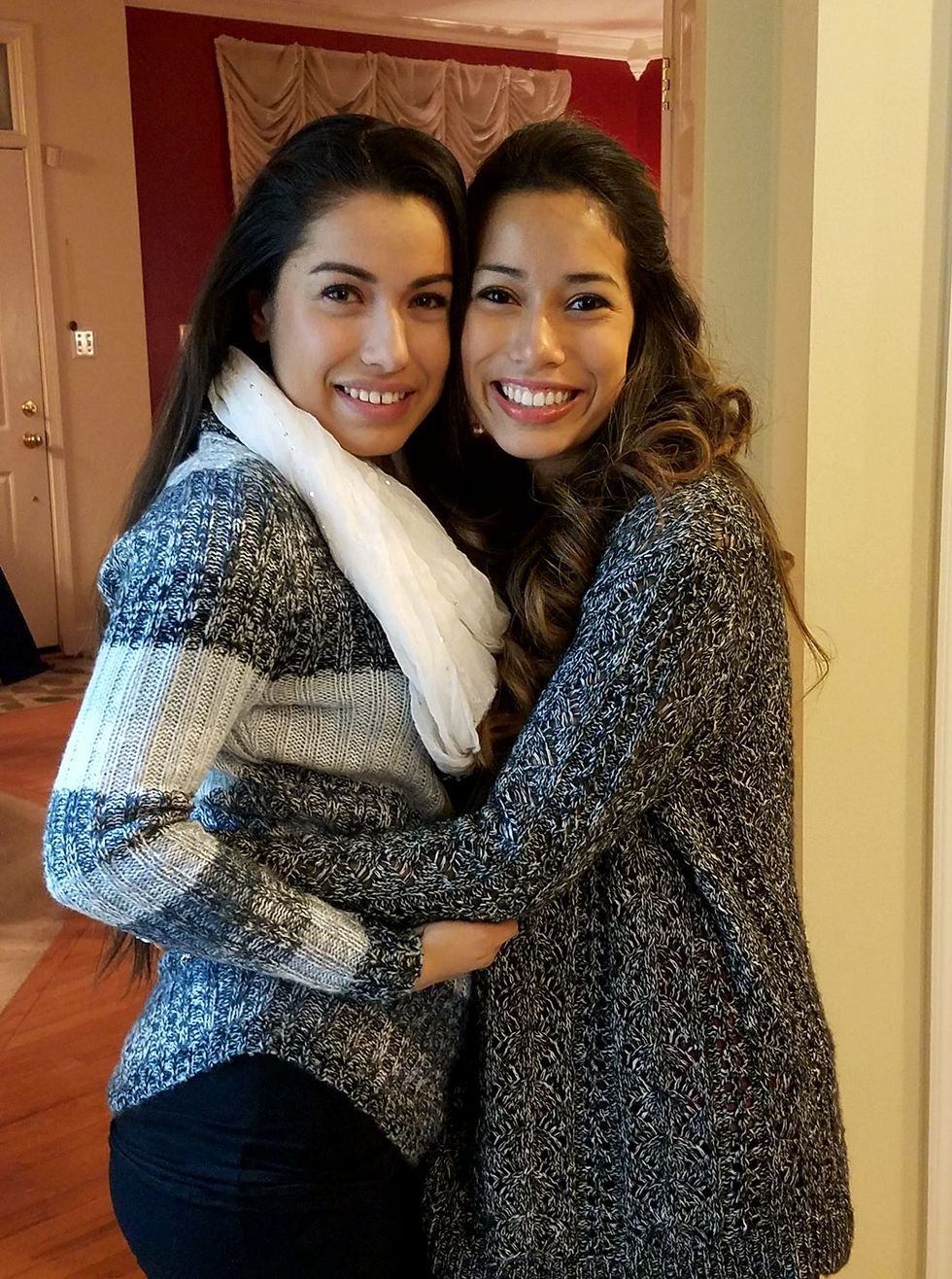 The age gap never mattered. It only meant she experienced things before I did. But since I'm the baby of the family, I also experienced things she didn't.
We grew up in the same house, shared a room and spent every day together, but we almost never fought. If we did, I don't remember it.
I've always had the best big sister.
Some older sisters act like second moms. They boss you around and give orders instead of advice.
Others treat you like the runt of the family and never take you seriously. They make you feel like a nuisance.
My big sister has always looked out for me. She checks in on me and makes sure my day is going well and asks for every detail if it isn't.
She cleaned up my messes as a kid and now cleans me up when I'm an emotional mess.
She knows when to listen and when to give advice. Her heart is the biggest one I know, and she always makes time for me no matter how many things she has going on. She also always forgives me no matter how many times I post old embarrassing pictures.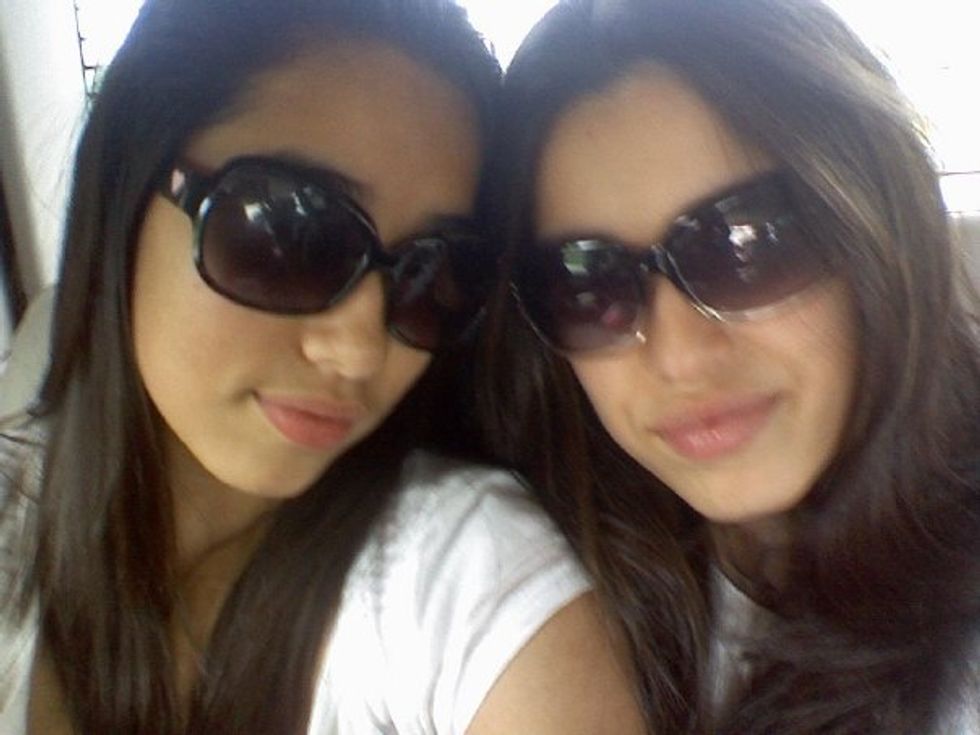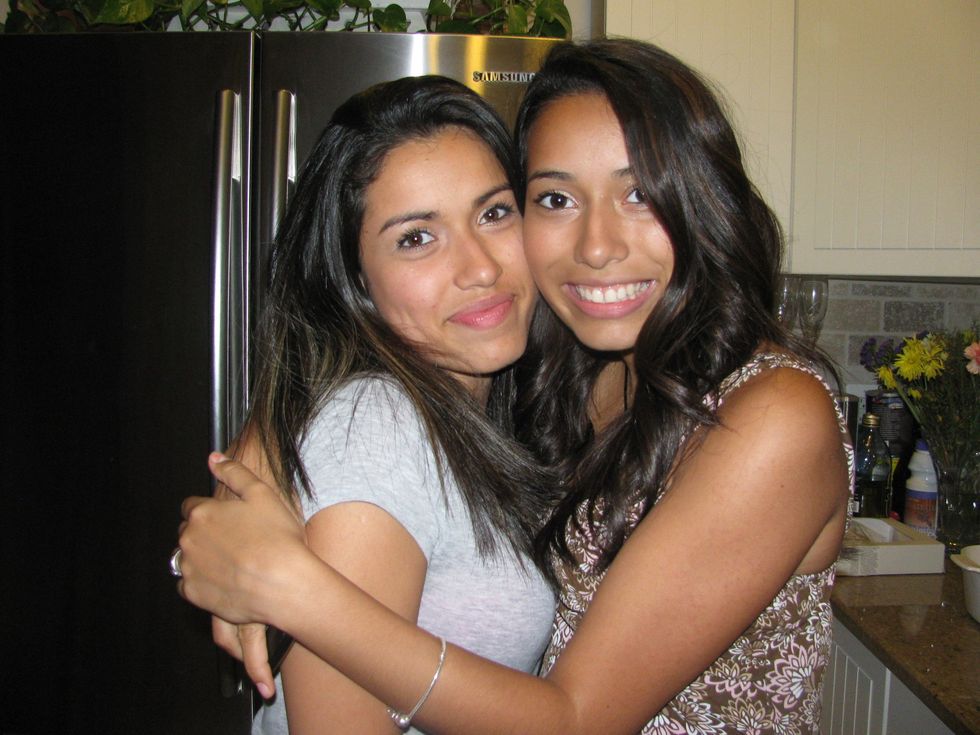 She calls me all the time.
Her phone calls always brighten my day. I can count on receiving at least four every week.
We talk about everything under the sun; there are no secrets.
Even though we're both adults now, I feel like I always have something to learn from her.
There's only one thing I would choose to change about my big sister: she's too vulnerable. Her big heart makes her care about every human she comes in contact with. In fact, I've witnessed her care about people she has never even met. But that's not a bad thing.
The bad part is how easy it is to harm her. That has, in turn, made me into a very defensive person.
She'll never say anything bad to your face because she knows words cause permanent damage. She knows because she has been on the receiving end of that, and no matter how angry or upset she gets, she'll never purposely make someone else feel that way.
I love that she cares so much about others.
But I hate that people take advantage of her. I can't stand seeing someone attack my big sister. It's like watching someone throw rocks at the person who nurtured you throughout your childhood. I wish she did a better job at standing up for herself because I know I can't always be there to do it.
The good thing is I know I rub off on her as much as she rubs off on me. She may not react the way I would, but she isn't hurt as easily as she used to be.
Without her, I might not be as strong as I am today. She motivates me to follow my heart and to never change.
The funny thing is, we live very different lives. We're at completely distinct life stages, yet we always feel like no one understands us better than each other.
We may not always agree on everything, but we always know what's best for each other. We push each other to make the most of the lives we were given, and we're always just a phone call away.
I'm forever thankful to have a big sister. She's not my best friend because she's much more than that. We're tied by an eternal bond that can't be broken. Maybe it's the principle our parents instilled in us, but we know we'll always be there for each other.