I have virtually no knowledge of football, all I know is that on Thanksgiving my family has a game on the entire day and that the Super Bowl happens around my birthday, in February.
When I heard about Colin Kaepernick's protest, I was immediately supportive because it is so important for celebrities to use their platforms to speak up, especially in a sport where the majority of managers and bosses are white while the majority of players are players of color.
Am I proud to be an American? I am. I value my freedom and I value and respect the people who have sacrificed their lives to protect me and allow me to wake up every day feeling safe and autonomous. I will never take for granted the fact that I was born on this soil with all the rights granted to [some] Americans.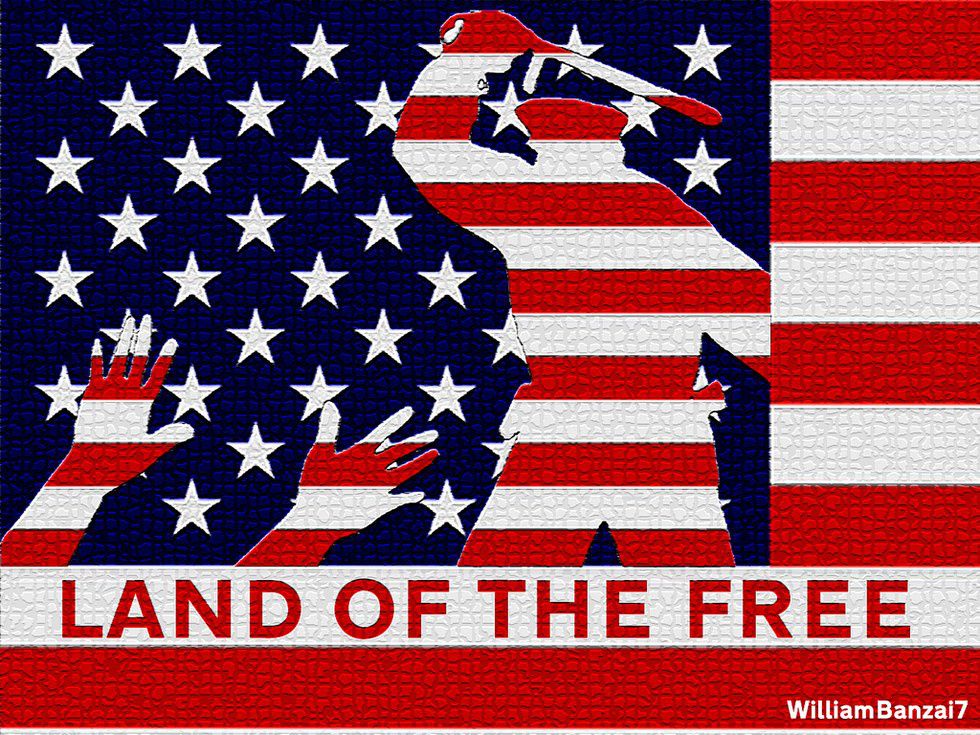 But when you love someone, it is absolutely necessary to call them out on their bullshit. It is absolutely necessary to speak your mind about injustice, because that is the only way to improve. Communication is key, understanding is key. The problem with so many people criticizing Colin and others speaking out is that they don't fully understand the motives or the problems Colin is addressing. We cannot continue to support the suffocating stasis of inequality that has a death grip on this nation.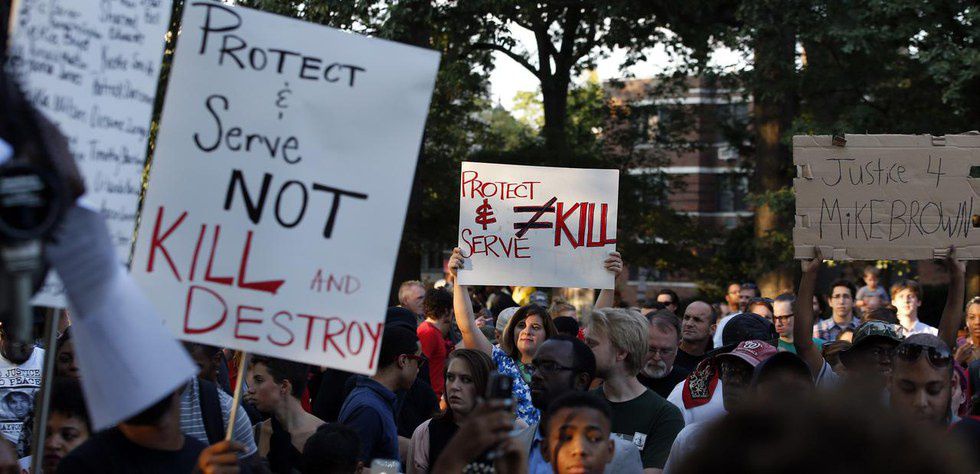 One argument against his protest and rejection of the anthem is "it goes against history and tradition," as if it is the ultimate insult to reject a song, meanwhile you're ignoring the history of systemic oppression of black and brown people that has been a stain on this country since its birth. We've heard the same "history and tradition" argument when people were supporting the confederate flag. Hmm. Interesting.
Racism is engrained in every aspect of American society, it didn't just magically end at the dissolution of slavery. Jim Crow, unequal access to housing, jobs, gentrification, police brutality, mass incarceration. If you don't understand why we're still talking about race in 2016, please do the world a favor and educate yourself. If you don't understand the objectives of the Black Lives Matter movement, educate yourself and don't say a word about it until you do. No one is saying white lives don't matter, they are saying you can't kill black people and get away with it because their lives have just as much value as white lives. It is NOT, and I repeat NOT an attack on white lives or police lives. Not standing for the anthem is not anti-American, it's a cry for justice and change for a better American future. In fact, it is pro-American to stand up for justice and freedom, and isn't that an age old ideal this country has always supported?
Black bodies line the streets, no justice served. Prisons are full of POC while corporations line their pockets with dirty money. Are we really in a position to get angry at someone for not standing during a song rather than NOT get angry at the state of race relations and inequality in this country?? A song is more important to you than human lives?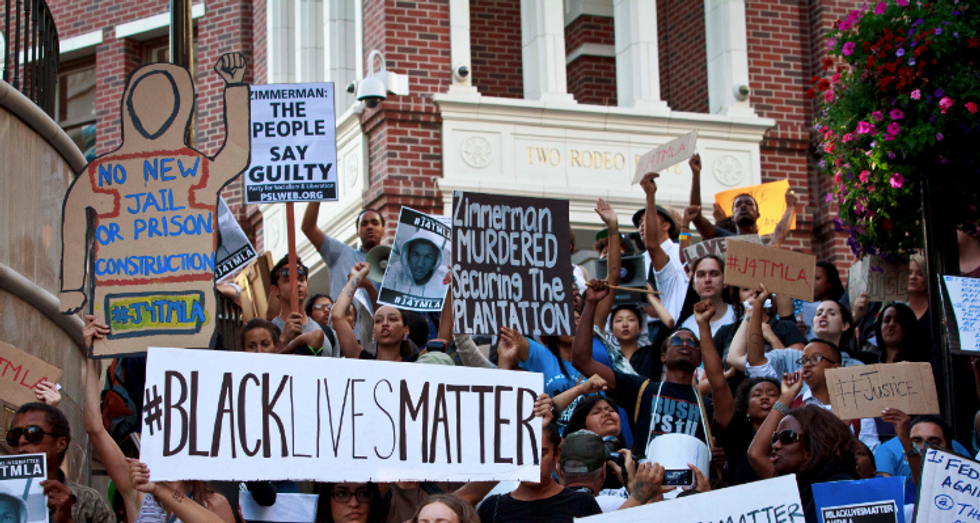 Check yourself, read a book, try to understand the true history behind it. Most importantly, get over it. It's a song. Write a new, updated song that honors and thanks our troops for the work they do to protect us, they deserve it. I won't stand behind the current song that celebrates the slaughter of runaway slaves and supposed freedom when some of us are murdered in cold blood and are certainly not as free as the song claims. This country doesn't work for all of us, and it's well within Colin's rights to protest, speak his mind and call out his home that has been built on white supremacy and the oppression of people of color throughout history. Remember and acknowledge that history, and rewrite a future. It's time for new traditions, and it's certainly time to speak up like Colin, to incite change in the greatest country in the world.