Article by Brittani Norman and Gretchen Vetsch
Labor Day Weekend in Dillon has been dubbed, "Montana's Biggest Weekend." There is the Beaverhead County Fair, the PRCA rodeo, and beer. This extended weekend results in college students and non-college students doing college student things. Did we mention that there is beer? You get the idea. If you have never been a witness or participant in the festivities, we are here to shed a light on common thoughts had during Labor Day Weekend in Dillon.
(Disclaimer: We do not condone underage drinking. We do not condone binge drinking or any kind of excessive consumption of alcohol. These are simply our experiences in Dillon, MT over Labor Day weekend.)
1. I need to hydrate. Vodka counts as hydrating, right?
2. TO THE METLEN!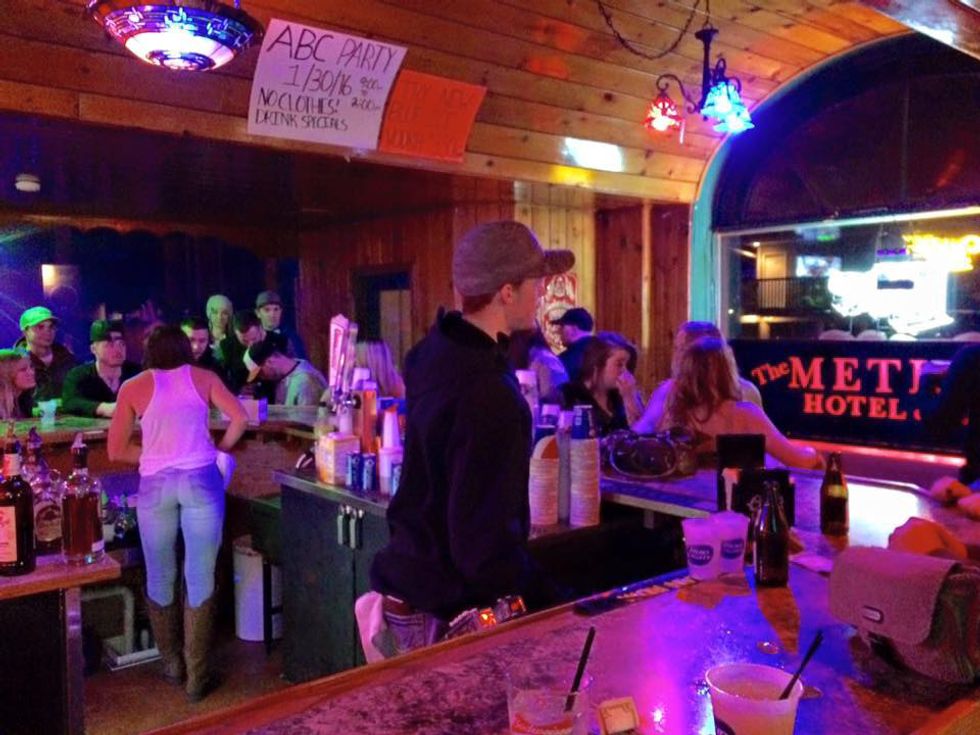 3. My shoes don't match. Who let me leave the house wearing crocs?

4. COPSSSSSS
They're everywhere this weekend. I mean on every corner, alley, front door, maybe even in your backyard if you're that unlucky.
5. Oh wait, I'm 21. I don't have to worry about cops. If you're not 21, refer to the previous statement.
6. I'll have the cheapest tequila available. Thanks.
7. Upon meeting a random stranger in bathroom, "YOU'RE MY BEST FRIEND."

You'll meet a lot of new people. Let's not forget to be nice to people you meet, whether or not either of you will remember it the next day.
8. Fireball is definitely my best friend.
9. THIS IS MY SONGGGGG.
10. I just ran into my 8th grade teacher. She's dancing to Fetty Wap.
We have no words for when this happens.. Just walk away.
11. WHY isn't there any restaurants open at 3am?
But wait!
12. MCDONALD'S IS OPEN 24HRS OVER LABOR DAY!!
13. I'm lost. I'm lost and alone and I don't know where any of my friends are.
14. I'm gonna take a nap. I'm gonna take a nap right here.
15. BUT THIS IS MY SONGGGG.
16. Why are all of the girls crying?
17. Seriously. Stop crying.
18. Have a tequila shot.
19. Last call already?!
20. Where's the after party?
21. It's fine, we have 2 more days left.
If you've been in Dillon over Labor Day, we assume you've experienced AT LEAST one of these. If not, you must have been somewhere else during Montana's Biggest Weekend. If you're going this year we hope to see you!