I've known about this queen for years and am so glad she has finally become a competitor on RuPaul's Drag Race. She is beautiful, elegant, funny, and humble. Her name is Kim Chi. She is one of the most influential drag queens I have ever seen and here is everything you need to know about her and her beauty.
Kim Chi is the first Korean drag queen to be featured on American national television and has become a fan favorite of many people across the country. She is known for extremely symmetrical, polished looks and for creating her own avant grade fashion styles that make audiences drop their jaws. Currently, she is in the top 4 on Drag Race and has displayed a variety of looks on the show. No matter the challenge, she is able to take the materials and subject given to her and turn it into a Kim Chi look. She took Wizard of Oz and gave it a Kim Chi vibe and her black-and-white look had no flaw to it.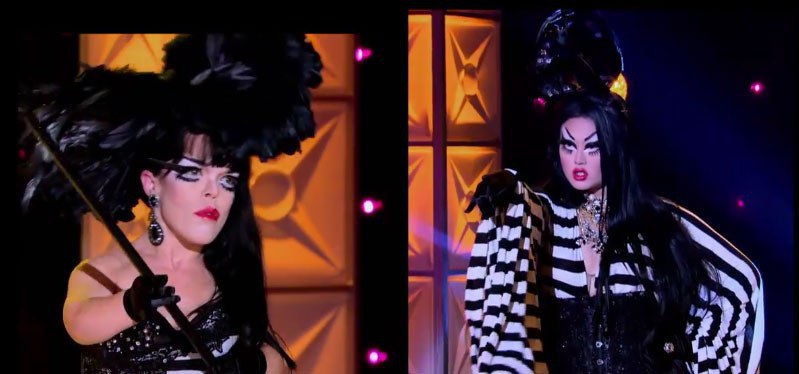 This Chicago queen is not only known for her appearance on Drag Race, however. She was a queen of Instagram before season 8. Kim Chi was known by many through her Instagram posts of her looks that she did for the local bars of Chicago. She frequents Roscoe's in Chicago and before Drag Race, performed there very frequently. This is how I first became aware of Kim Chi was through videos of her local performances and her looks that she uploaded to her social media.
Her appearance on Drag Race has left her with many quotable moments that thousands of fans have been tweeting. "When's dinner", "donut come for me", and "I came to chop-suey the competition" are just a few quotable moments from this legendary queen that all of her fans constantly say.
Fans of the show are also recreating her looks and posting them on the Internet in hopes for Kim Chi to notice them. One fan, known as @themarcollectiv on Twitter, is known for their Kim Chi cosplaying looks and this lucky fan has grabbed the attention of the Chicago goddess herself. @themarcollectiv has done Kim Chi's promo look and this fan looks like Kim Chi's doppelgänger.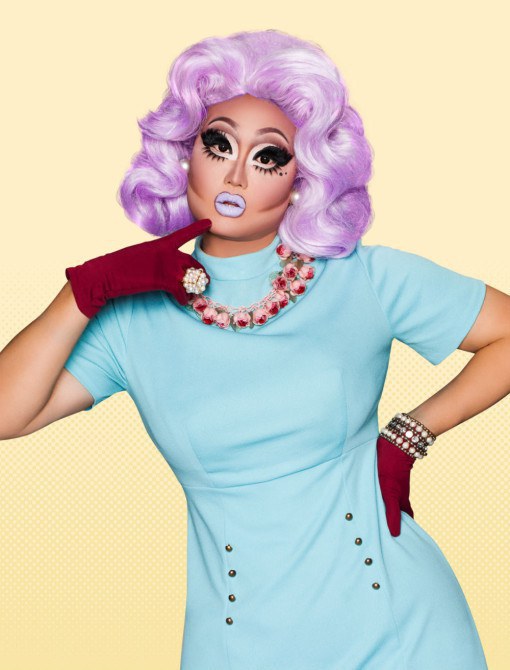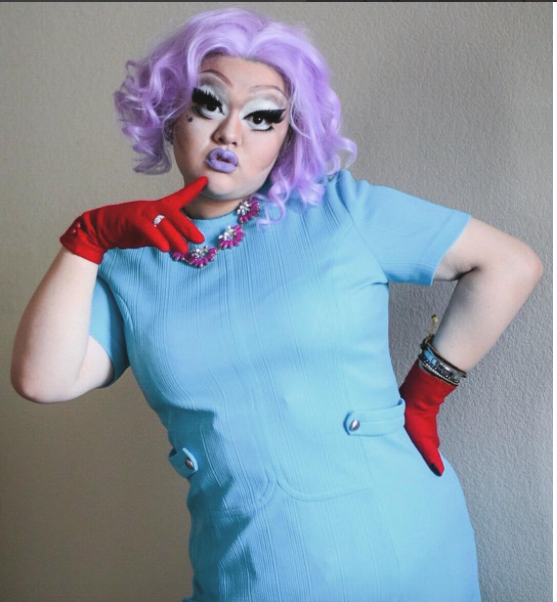 This fan, only 17 years only, has only been dabbling in the art of drag makeup for the past year and has perfected their skills to the point where they can mimic Kim Chi's looks. This is not easy for any person to do but @themarcollectiv hits the nail on the head with their cosplays of Kim Chi.
Kim Chi's drag name actually comes from the national dish of South Korea, kimchi. Kim Chi's said in her Meet the Queens video for RuPaul's Drag Race season 8 that she did this because she wants to represent the country she comes from and her culture. She describes her drag as avant guard, fantasy, and anime. All of those words are a perfect description of this flawless queen.
She is currently touring the United States (and hopefully soon, overseas) and I'm hoping for her to make an appearance in New York City soon (for the under 21 audience). Kim Chi is truly one of the best drag queens that I have ever laid my eyes on and if you are reading this, educated yourself on this goddess now through her Instagram and Twitter, @KimChi_Chic.