Whenever I have friends or family members coming to town, without a doubt they have a list of at least 15 food joints they want to hit before they leave. I, of course, happily oblige to the beignet and muffaletta requests but what most of my visitors don't realize is that there are also so many activities in New Orleans that don't lead to 2-hour food coma afterward! Bike riding along the Mississippi River Trail, rollerblading in Audubon Park, and running along the streetcar line are a few of my favorite outdoor activities in the Big Easy that allow you to soak up the city's ambiance while staying healthy. Though I find myself in Audubon Park on most days, my favorite by far is kayaking around Bayou St. John in Mid City. Do I own my own kayak? Absolutely not. Thank goodness there is Bayou Paddlesports!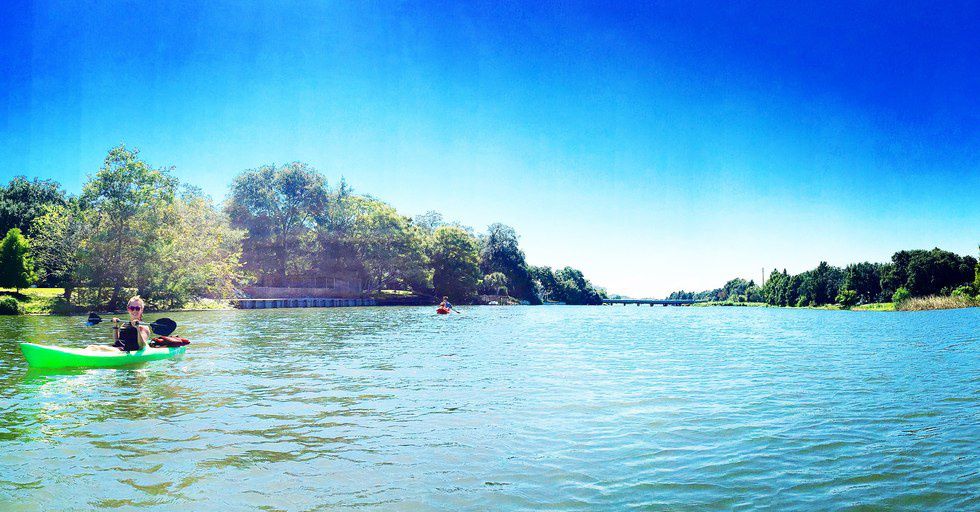 The watersport pop-up opened in 2011 and its casting off point is right on Bayou St. John, across from the New Orleans Museum of Art. It's a no-frills, easy to use facility with amazing customer service. They offer 2-hour rentals for junior, single, and tandem kayaks as well as stand up paddle boards. In my experience, I've rented ahead of time online but they always seem to have plenty of rentals available day-of.
I've used the service a few times since being in New Orleans and each time, the excursion gets better and better. You have your choice of paddling toward Lake Pontchartrain or back toward Esplanade Avenue, but I always go for the lake route. Depending on how fast you feel like paddling, you can make it pretty close to where the bayou opens up to the lake, or you can take your time and mosey around the beautiful housing development of Park Island. I always hope that someone along the bayou sees me paddling and invites me up to join them for brunch and cocktails after a Sunday morning paddle session. Any takers?
If you're looking for some outdoor fun on the water but haven't stocked up on your choice of vessel from Massey's, I would highly recommend checking out www.bayoupaddlesports.com. You won't regret it!