United States Vice President, Joe Biden, has officiated his first wedding-- a same-sex union for two White House staffers.
Brian Mosteller, the director of Oval Office operations, and Joe Mashie, a trip coordinator for Michelle Obama, tied the knot on August 1st, in a small ceremony in the vice presidential residence at the U.S. Naval Observatory in Washington, D.C.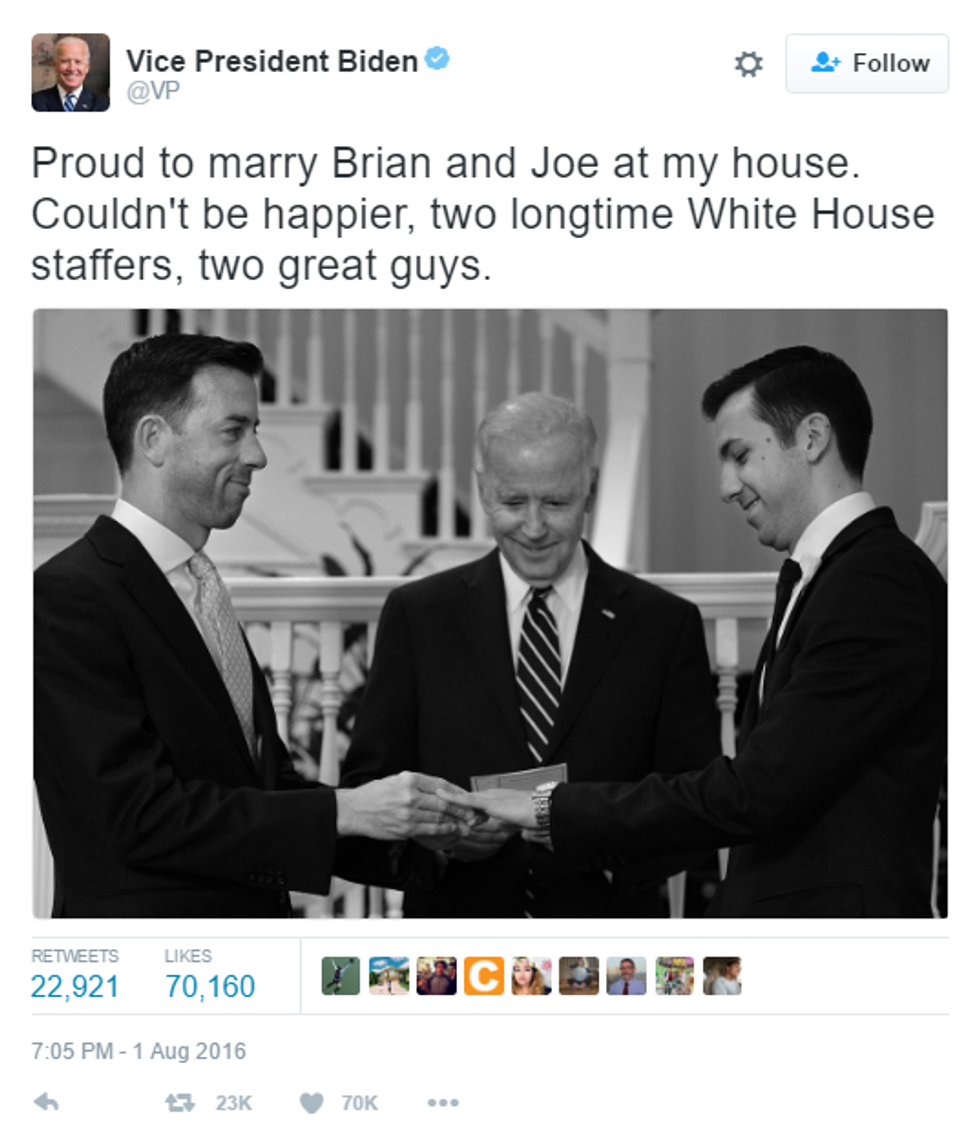 This was Biden's first time officiating a wedding, according to a statement from the White House. The District of Columbia gave him a temporary certificate in order to perform it.
Congratulations to the newlyweds.