The Joker will forever be seen as one of the most iconic villains in any comic book world or movie franchise. There are many adaptations of this famous villain, from Heath Ledger's in The Dark Knight, to Zack Galifianakis' in The Lego Batman Movie. However, Joaquin Phoenix's performance resonated with me more than his predecessors. Director Todd Phillips dives deep into the hell that is Arthur Fleck's life. Fleck, a mentally-ill man, cares for his sick mother and makes a living as a "rent-a-clown" in the city of Gotham. He falls through the cracks of the mental health system, as many do. And like his mother, he did not receive the care he needed. Not only did the system fail Arthur, but society itself pushes him aside and forgets about him and others like him, and instead puts the rich and entitled citizens of Gotham on a pedestal.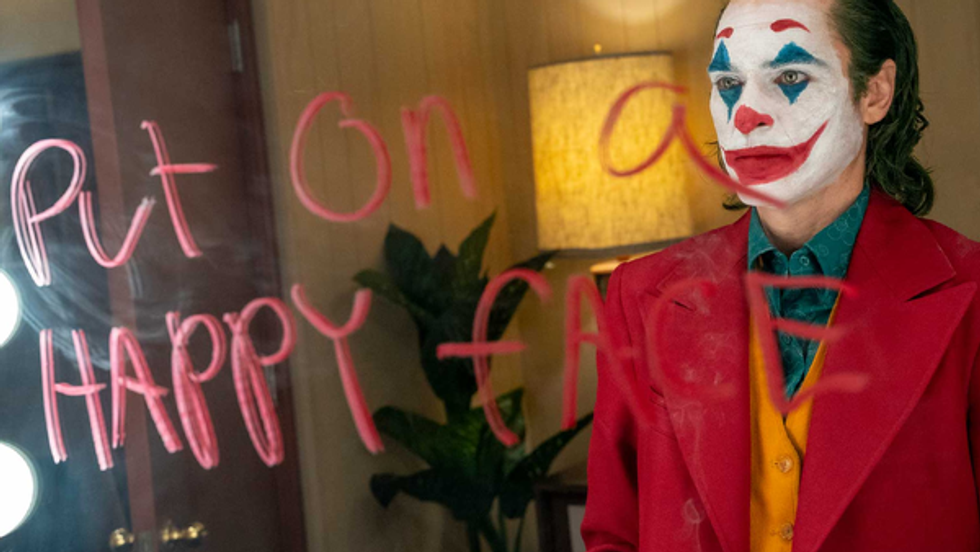 Image Credit: Warner Bros.
This film won two of the four Golden Globes it was nominated for. Hildur Guðnadóttir made waves as only the second woman to win the award in the 73 years of the best original score award's history. Joaquin Phoenix won (extremely well deserved in my opinion) best actor in a drama for his incredible performance as Joker. Other nominations include best motion picture drama and best director. Comic book based films rarely get this kind of recognition, so I'm thrilled to see Joker take home two Golden Globes this year.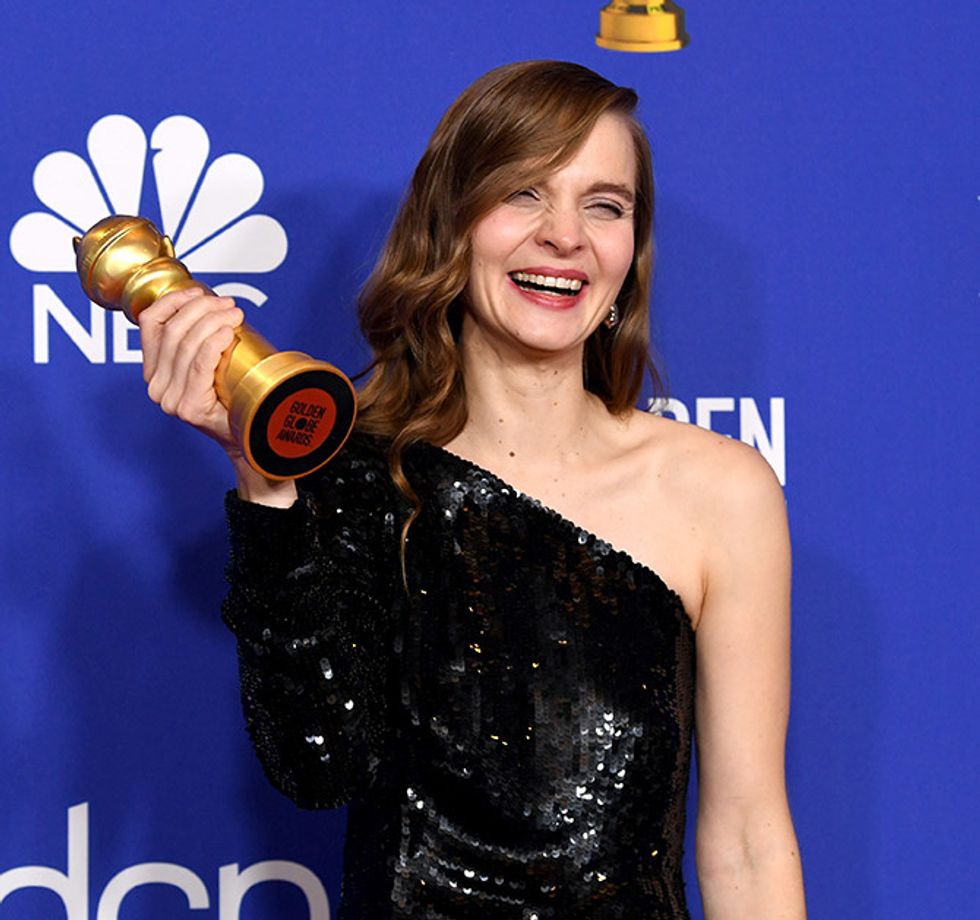 Hildur Guðnadóttir at the Golden Globes on January 5th, 2020Image Credit: Kevin Winter via Getty Images
Though some might find movies based on comic books to be juvenile or overdone, this movie almost made me forget we were in 1980s New York style Gotham, it felt so real & current. Many comic book story lines are just meant to entertain, but Joker made me feel something. After leaving the theater, it was all I could think about. I was left confused about the line that separated fact from fiction, reality from fantasy, and the truth from lies. This film does a fantastic and seamless job of blurring those lines, leaving the audience feeling moved by Joaquin Phoenix's brilliant interpretation.
The film showcases some heartbreaking imagery that filled the theater with a cold, lonely, and haunting feeling. Like the scene where Arthur is playfully making faces at a little boy on the bus and the mother snaps at Arthur and tells him to leave her kid alone. After trying to explain that he wasn't meaning any harm, he explodes into one of his painfully teary-eyed laughing fits. We are then introduced to his laminated card which details his unfortunate condition. We are taken on a journey to see what makes a villain. In some cases you can't help but feel bad for Arthur, even after all of the awful things he has done. But that is what makes a villain, as Arthur says on "Live with Murray Franklin", "What do you get when you cross a mentally-ill loner with a society that abandons him and treats him like trash?"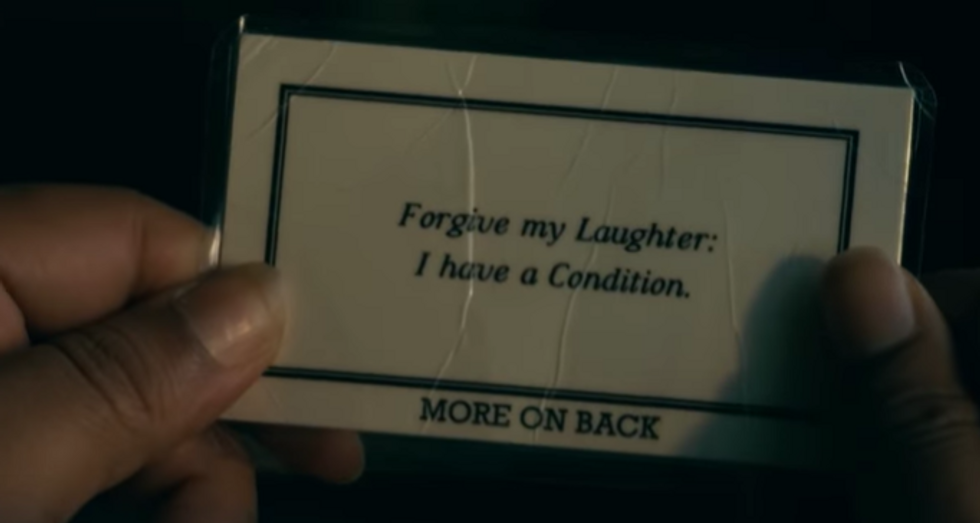 "You get what you f***ing deserve."
I left the theater feeling saddened, moved, and equally uneasy & disturbed. I believe this movie was a beautifully real and raw piece of art and has shaken up the film industry. It didn't need immense amounts of action, CGI, animation, stunts, or editing. The film was simply genius in such an uncut and focused way. Joker sheds a new light on a more mature and dark comic book character that feels all too real, especially in recent times with what we are currently facing in our world.

The crew working on set did an amazing job of just letting Joaquin have free range with this character, the intimate shots of Phoenix dancing in the bathroom made me feel as though I was there witnessing the rebirth of this broken and shattered man into his new identity as Joker. Todd Phillips collaborated with Phoenix on the film for a total of six months before starting the filming process. A lot of hard work & very talented people went into the making of this film and I hope that the rumors of a possible sequel are true.
Like superheroes, villains are not born, they are made.