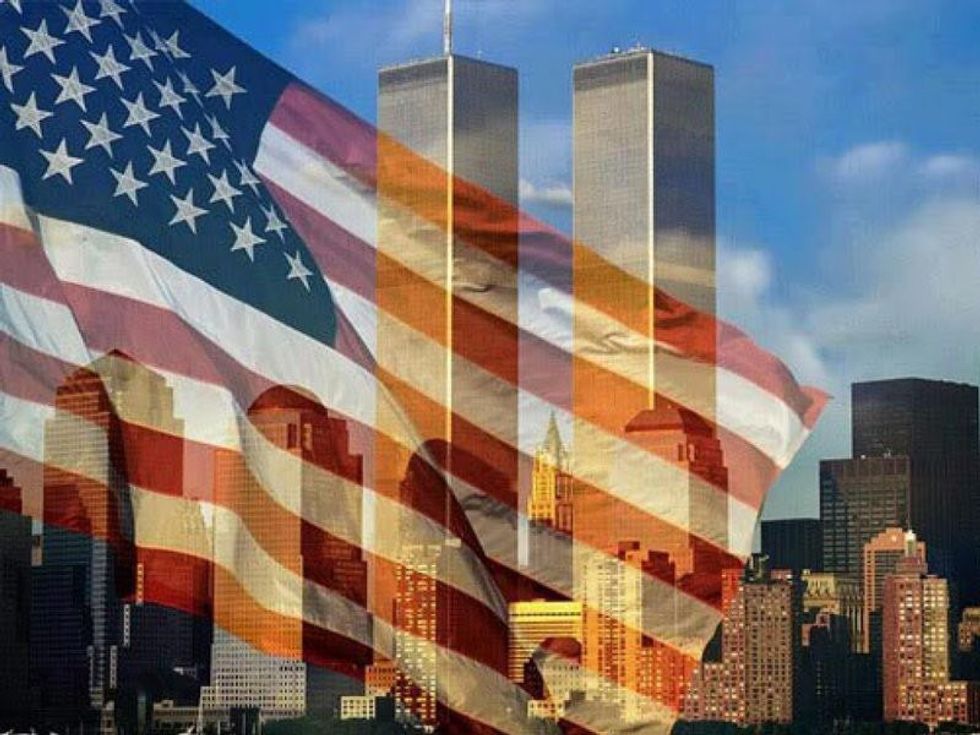 I've always been told that I have an amazing memory. I can remember almost anything from my life. It scares my family and friends every time that I can remember something so obscure from the past. I can remember what I was wearing on a specific day and remember what I was doing, almost 100% perfect.
On September 11, 2001, I remember I was in kindergarten at Maybeury Elementary School. I had taken the bus that morning, as I always did. I was in class, and as a five-year-old, I was thinking carelessly. All of a sudden, there was an announcement over the P.A. system telling all students, faculty, and staff to grab our backpacks, lunch boxes, and line up and come to the bus circle. I remember being so excited because I figured we were either going home early or going on a field trip. I grabbed my backpack and stood in line with the rest of my kindergarten class. We walked outside and were told to board our buses to go home. I was so confused, but I did as told, and got on the bus.
About ten minutes later, we pulled up in front of my bus stop in my neighborhood. I walked a few yards to my house and walked inside. My mom was sitting in a chair in the kitchen crying. I had never seen my mom cry before today, or at least not like this. I realized she was talking to my grandmother. That's when I saw on our white box TV in the kitchen that two planes had struck the World Trade Center. At that moment, I obviously didn't understand, and did not understand why my mother was so upset. She was worried about my aunt and uncle who live in New York. My uncle had worked in at the World Trade Center for years. He had retired, fortunately, before this tragedy occurred.
A few years passed and I finally understood what happened on September 11, 2001. I realized what enormous tragedy had happened, and what terror occurred not only in New York City and Washington D.C., but also all over the world. I learned how many people lost their lives. I learned about all the people who survived, some with only a slight chance of living. I heard the haunting phone calls and read text messages from people who were in the buildings and in the planes, all while in my U.S. History class.
This year's freshmen in high school will be the first generation to learn about 9/11 as a historical event in their textbooks. I was only a child when this occurred but it still affected me. It affected everyone. My uncle, being the thoughtful man he is, wrote letters to family members and children who lost a loved one in the event.
Last year was my freshman year in college. On the 14th anniversary of this horrific day, UMW decided to post small American flags all around Ball Circle, which is a very central place in our campus. It absolutely shocks me that it has only been fifteen years since this day. Even though it has been fifteen years since the actual day, it has been a recurring event in many peoples' minds everyday.
My thoughts and prayers continue to go out to the family and friends who lost loved ones due to this terrible attack.
Never. Forget.