Those that were not aware of the Sentinelese tribe, are now becoming well aware of the isolated group of people. Recently, a missionary has lost his life due to his attempt to interact
with, and bring religion to this well known group of people. The Sentinelese tribe are known for their last of contact with the modern world, as well as their aggressive behaviors towards any person or vehicle that goes near their civilization, located near India. Little is known about the Sentinelese tribe. They are thought to be darker skin, shorter than typical humans, averaging 5ft tall. As well, the tribesmen are skilled hunter gatherers, which is displayed through their skillful use of arrows. However, the Sentinelese tribe are not the only uncontacted or isolated tribes.
Sinabo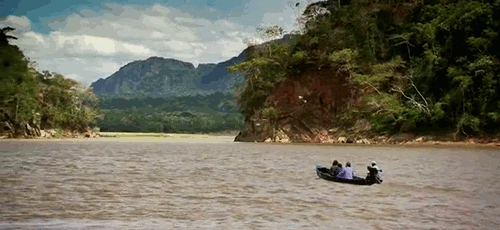 Giphy
Many of the world's uncontacted tribes are located in South America and New Guinea; including the Sinabo. This tribe of people have been seen in Bolivia near the Yata River, but still many doubt their existence. However, as is the story with many uncontacted tribes, many believe these people practice cannibalism, and native people often stay away from the areas where these tribesmen are known to be located
Nukaak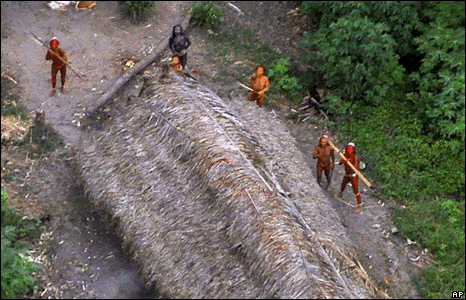 Giphy
The Nukaak people are located in Colombia, and may exemplify what you think when someone says Amazonians. The Nukaak are a nomadic group of hunter and gatherers. A few groups of these people have struck the interest of anthropologist, and have recently been contacted. Which has unfortunately led to the death of a large amount of these tribesmen due to diseases. However, some of these people continue to live in isolation, and other researchers have reported these groups to be hostile.
Ayoreo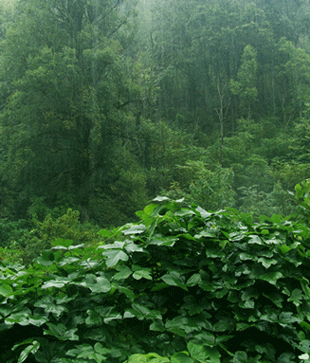 Giphy
The Ayoreo are in an indigenous group of people found in Paraguay. It was believed that many of the Ayoreo people has died in the early 1900s due to attempts to contact the people, which led to the spread of disease. However, recently, hikers and loggers in the area have reported seeing these indigenous groups. Since, the Paraguayan government has block increased destruction of these forest.