If you've ever tried to lose or gain weight, you've probably calculated your BMI. Your body mass index, or BMI, is an estimation of your level of body fat based off of your height and mass. This value can be found by dividing your mass (kg) by your height squared (meters). You can also use special BMI calculators like the one on the National Heart, Lung, and Blood Institute's website. The value you get is your BMI. According to Adolphe Quetelet who devised the formula for BMIs, you are considered "underweight" if you have a BMI that's less than 18.5, "normal weight" if you have a BMI that's between 18.5 and 24.9, "overweight" if your BMI is between 25.0 and 29.9, and "obese" if your BMI is 30.0 or higher. Is this an accurate way to determine whether you're at a healthy weight? Absolutely not.
To illustrate this, let's talk about actor, producer, and professional wrestler: Dwayne "The Rock" Johnson.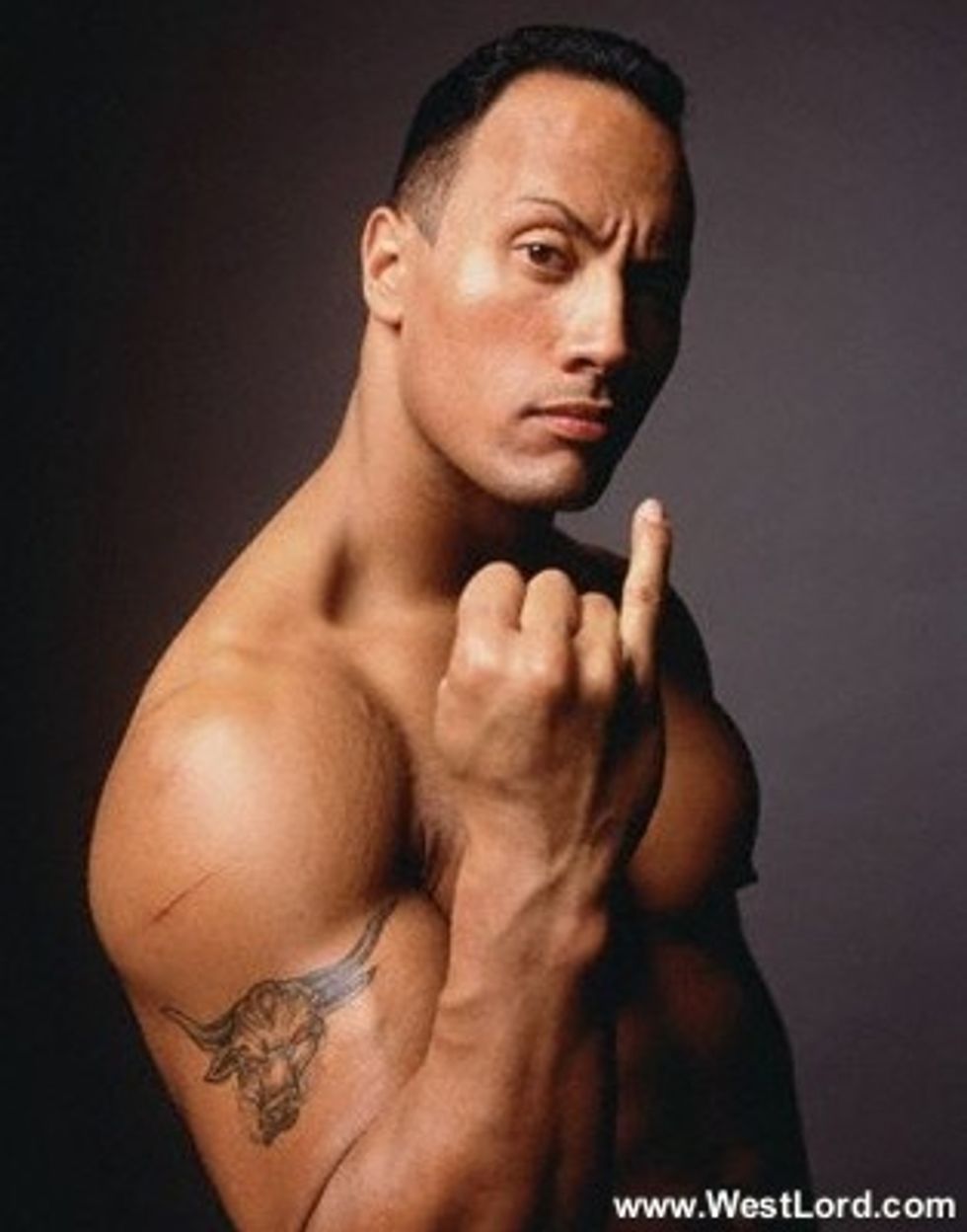 Flickr
Johnson stands at six feet five inches and 260 pounds. If you did the math, you'll see that Dwayne Johnson has a BMI of 30.8. That's right. According to his BMI, he's obese.

Similarly, another professional wrestler, Hulk Hogan, is six feet seven inches and weighs a whopping 302 pounds.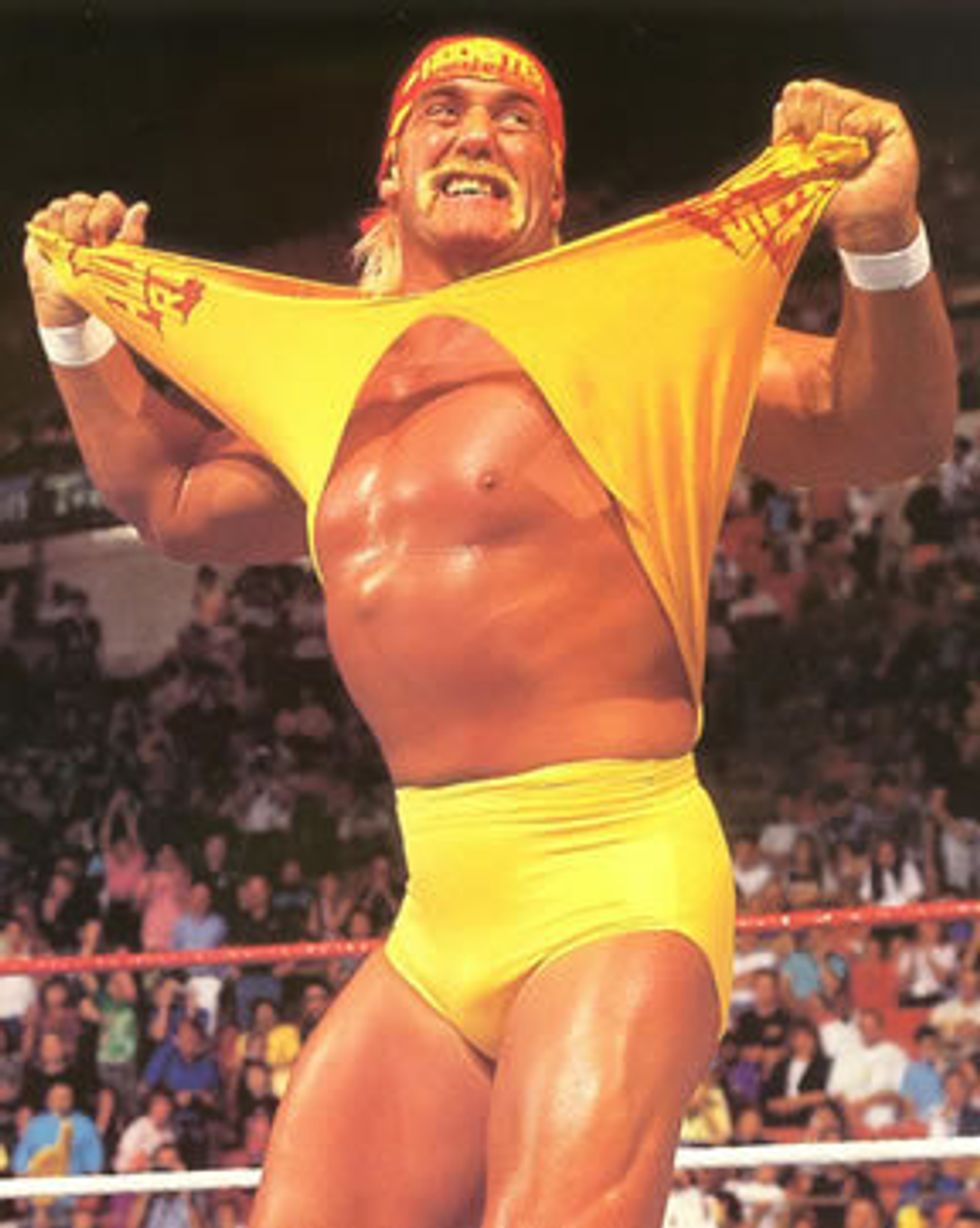 Flickr
This results in a BMI of 34.0, making him even more "obese" than Dwayne Johnson. Do either of these men look "obese"? No. Of course not. Looking at the images of both Hogan and Johnson, it's easy to see that they're both pretty muscular, fit dudes. So you might be asking yourself why their BMIs are high enough to be considered obese. The answer is simple: muscle weighs more than fat.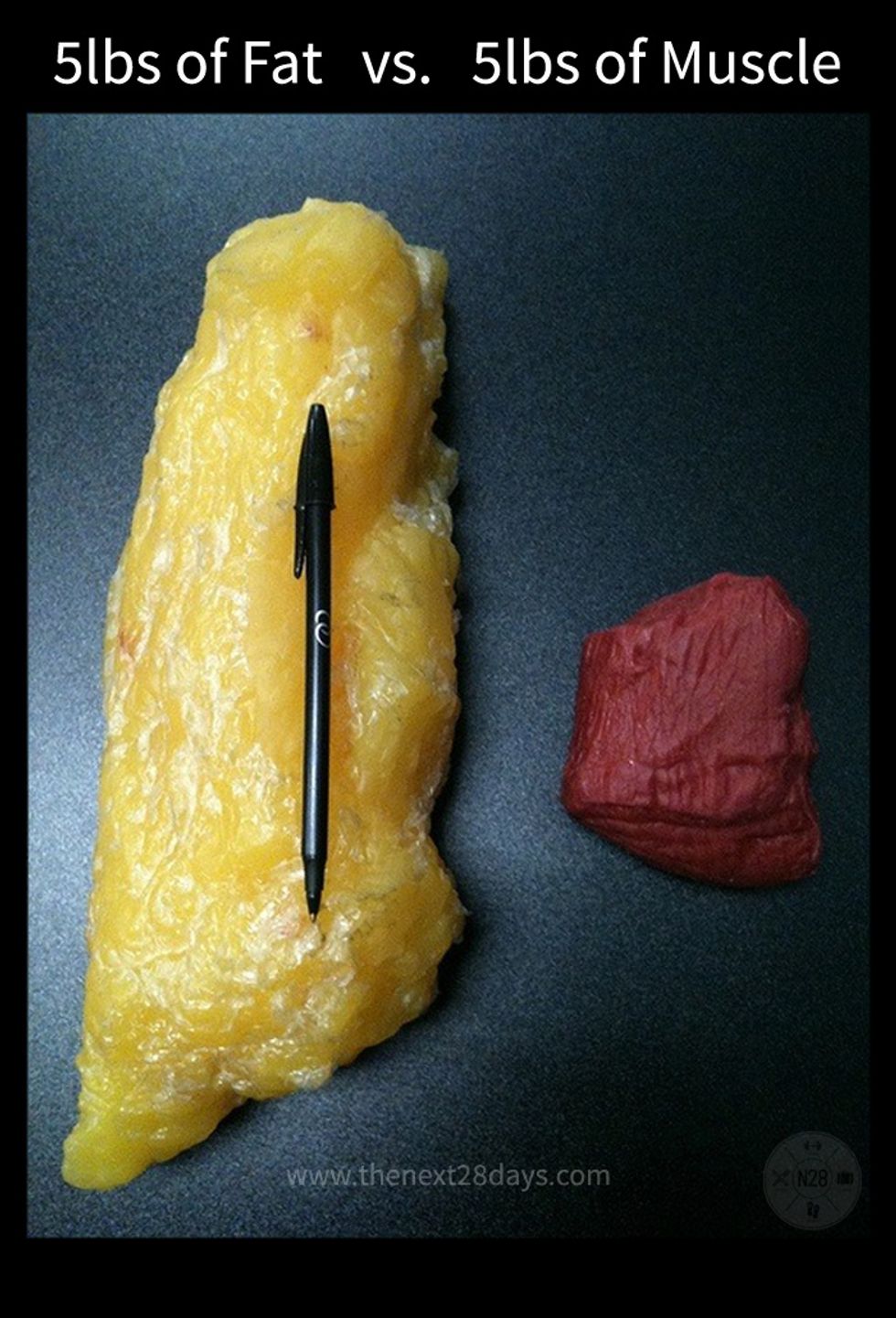 Flickr
In the image above, the yellow mass is five pounds of fat and the smaller, red mass on the right is five pounds of muscle. The pen is there for size comparison. As you can see the five pounds of fat looks much larger than the five pounds of muscle. This the part that BMIs get wrong: not all weight is equal. Because body mass index calculations only take into consideration the mass of the person (along with the height) as opposed to body fat percentage or strictly muscle mass, BMIs are never going to be an accurate representation of health. If you're still on the fence about the accuracy of Quetelet's Body Mass Index formula, NPR, or the National Public Radio, states 10 reasons why BMIs are phony.

Luckily there are more accurate ways to find out how healthy we are, such as Body Adiposity Index (BAI) and Hydrostatic Weighing. One inexpensive alternative is the use of skin calipers. Skin calipers are used to pinch sections of fat on the body and determine body composition. A downside to this though is that this is only as accurate as the technician measuring is.
Regardless of your BMI, your BAI, your weight, or your height, you are so much more than a number. Remember: it's what's on the inside that counts.