Whether you're wrapping up your internship, unpacking your apartment, or counting down the days until On Iowa, it's probably starting to sink in that there are only two weeks left of summer. This point in the year is bittersweet; trading in free time and vacations for textbooks and studying isn't exactly what students prefer to be doing, but the anticipation for the excitement that comes along with a new school year in Iowa City makes up for it. With Thursday nights downtown, tailgates, Hawkeye football, and this year's free performance from Simple Plan during Homecoming week, Iowa City has promised a lot of fun this fall for students and residents alike. The good news is, you don't have to wait for football season to kickoff at home on September 3rd or for school to be in full-swing to experience all the excitement that characterizes the city. Here are some places you should be checking out over the next couple weeks:
1. Iowa City Downtown District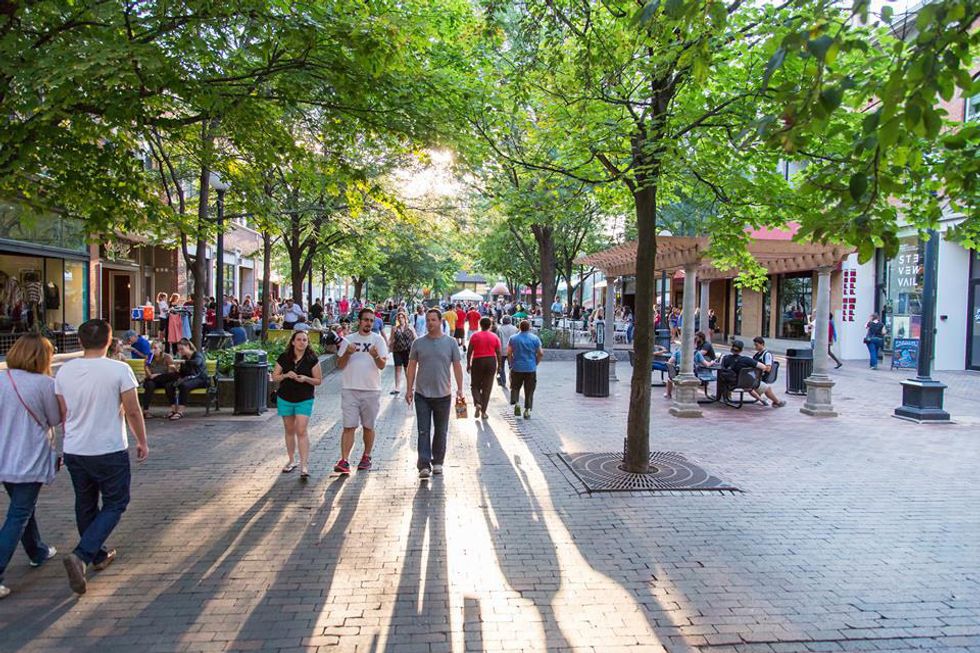 The Iowa City Downtown District is an organization that works to provide unique specialty stores and awesome events to the streets of Iowa City. Most events are free to the public and take place right on the streets of the Pedestrian Mall downtown. Some of their upcoming events include a rock climbing wall on August 19th, along with outdoor yoga and paddle boarding on August 21st. Also taking place on August 24th is Iowa City's annual Taste of Iowa City. Taste of Iowa City is a huge event downtown where you can sample food from over 40 restaurants in the area. You can find more information and a full list of their events on their Facebook page.
2. The Mill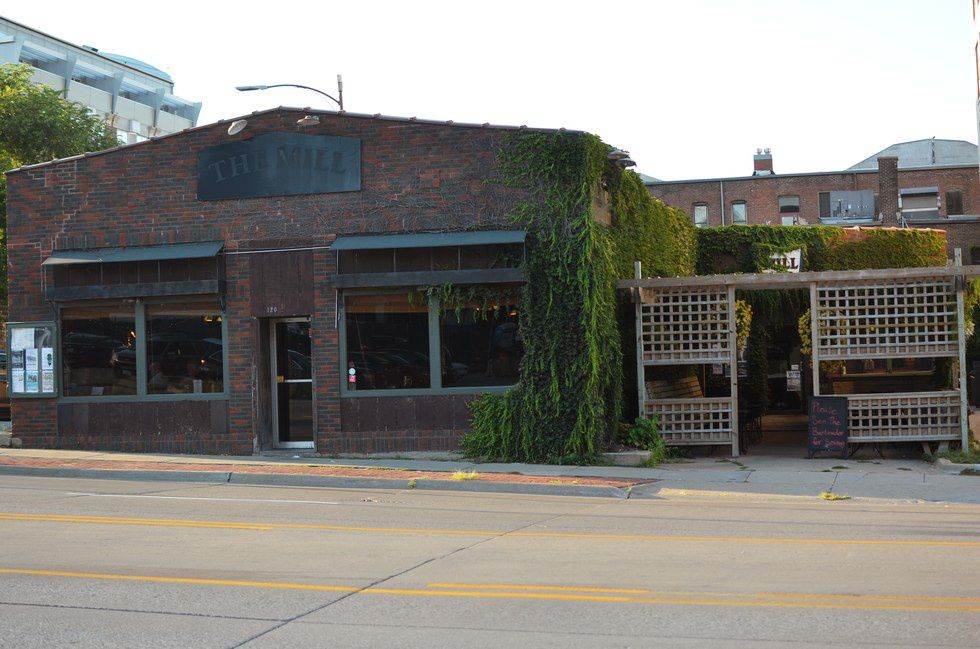 The Mill is a bar & grill located on Burlington street. Not only do they serve really great food and have chill bartenders, they also host some pretty cool music acts come through. On August 23rd you can catch a performance from Big Eyes, Dishwater Blonde, and Starry Nights. You can also catch special performances from John Till and Bree Nettie on August 25th. If you're someone who enjoys being on stage, there are plenty of opportunities at The Mill to do just that. Every Monday night The Mill hosts an open mic night where people of all music genres and experience levels can perform. These open mic nights are great for dates or low key nights with a group of friends, and you can never go wrong ordering a basket of their fries.
3. Prairie Lights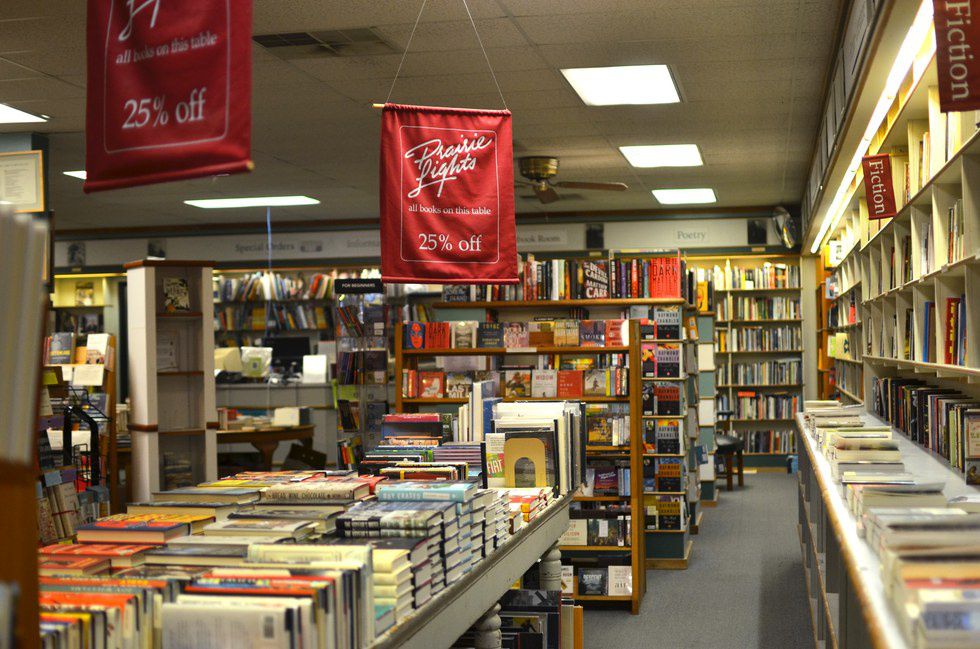 Prairie Lights is an independent book shop located on Dubuque Street. Prairie Lights is known for carrying literary works from authors straight out of Iowa City, as well as authors all around the world. Authors are invited frequently to use Prairie Lights as a venue for readings. On August 23rd they will be hosting Heather Gudenkauf, and on August 24th they will be hosting Otessa Mosfegh. Readings are great events to attend for English and writing students, fans of the author, and anyone genuinely interested in what takes place at a reading. There's even a coffee shop conveniently on the second floor of the store, which poses as a nice study space later on in the year. If you want a quiet place to relax and read a book while drinking a quality cup of coffee in Iowa City, Prairie Lights is the place to go. You can find a full listing of their events on their website.
4. Gabe's Iowa City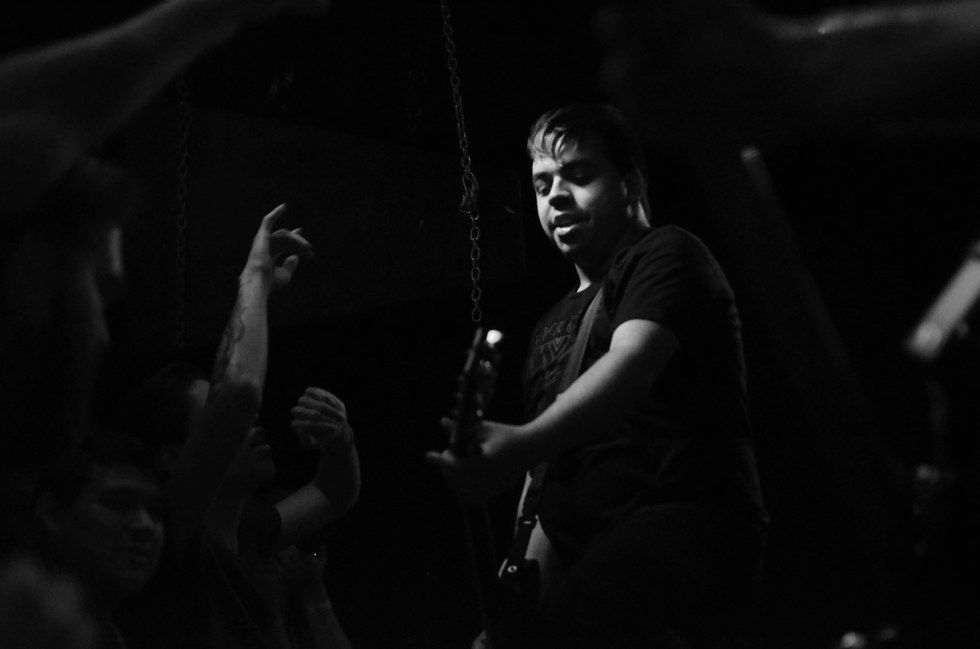 Gabe's Iowa City is a bar located on Washington Street. This bar is not located directly on the strip of the other bars downtown, so it is often overlooked. However, this is one of the most enjoyable bars in town when it comes to concerts. Gabe's books many different music genres. There is no barricade and there are basically no rules at this venue, so I've seen shows get pretty crazy. On August 17th, Gabe's is hosting the band Ice Nine Kills. This is a band I am familiar with and have seen on several occasions. I mean it when I say this a band that is full of energy and always puts on a good show. If you like rock music, I would highly recommend going to their show! You can also catch Talking Dreads on August 24th and Summer Sounds on August 25th. For a full list of their events, visit their Facebook page.
5. Studio 13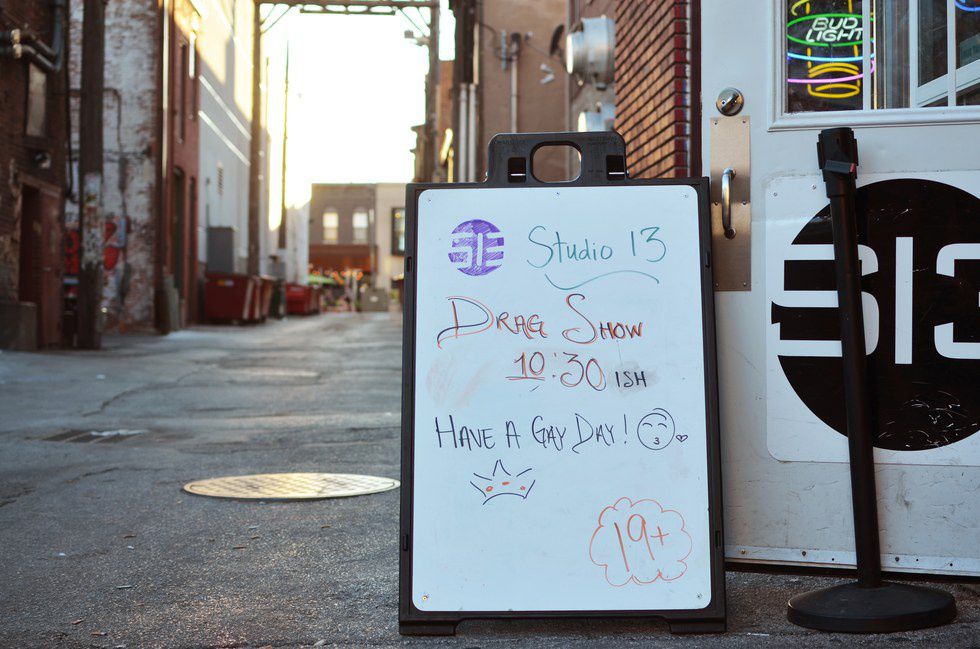 Studio 13 is a 19+ gay bar, with its entrance located in the alleyway behind Iowa Avenue. What's great about this bar is that not only is it the only gay bar in Iowa City, but it is also the only bar in town that allows anyone under the age of 21 in their facility after 10 p.m. You can sing karaoke on Thursday nights, see a Drag Show on Friday evenings, and attend a dance party on Saturday nights. They also have really nice specials on Tuesdays; if you buy one drink you can get one for a penny. This is a place you can go to truly be yourself no matter what race, sexual orientation, or gender you are. I've never met a single person who has been to this bar and not had a great time. Go with an open mind, and you're sure to have a great time too! You can find more details on their events at their website.
6. Blue Moose TapHouse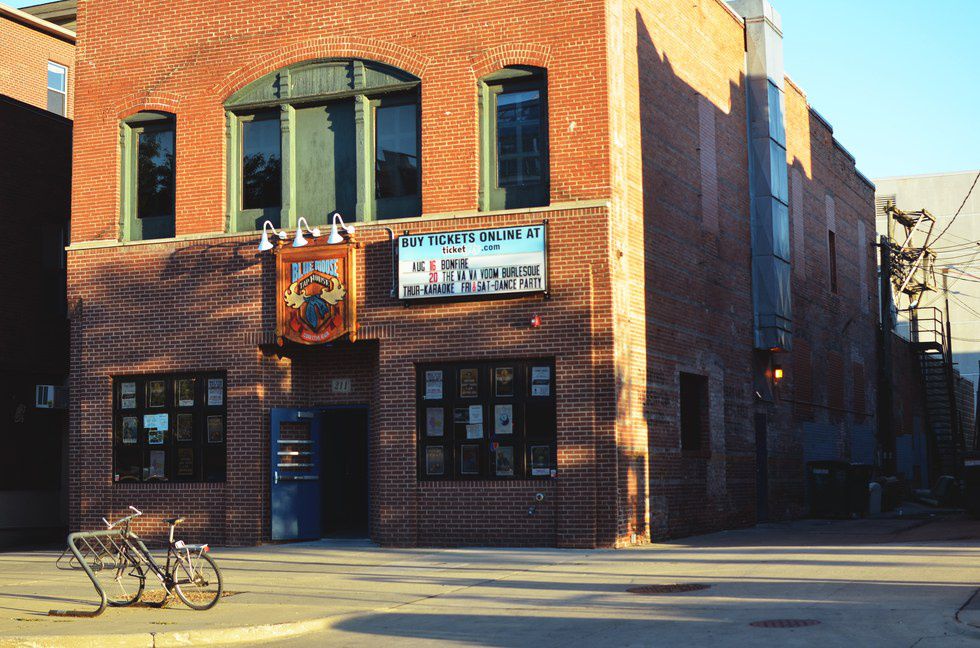 The Blue Moose TapHouse is another bar that doubles as a concert venue, but it's a good one. The Blue Moose has a sporty, yet country feel to it. They put on some of the bigger name acts in town. Also, they have more DJs than the other venues mentioned. There are frequent Free Bass Dance Parties for anyone over the age of 21. Of all the places to catch live music in Iowa City, this is probably my favorite. If you don't want to be in the crowd, there are standing areas to the side for a better view. It's also a hot spot for watching football games on game day. You can see Bonfires on August 16th and Va! Va! Voom! on August 20th. They are also hosting the vinyl release party for Halfloves on August 26th. You can check out a full listing of shows on their website.