Inspiration. A necessary component of my life. Another component is creativity, and the way I combine the two is by keeping an inspiration journal.

I have always loved quotes and kept screenshots of them on my camera roll, in various notebooks, and on Pinterest boards. Today, one of my favorite way to capture and document my favorite quotes and things that catch my eye and inspire me is in this little teal notebook I bought at Anthropologie.
First of all, the notebook itself is super cute. It's very simple and boho, two things I love.
The pages themselves are amazing quality and very soft, which I highly appreciate because I am a sucker for high-quality paper. I would like to consider myself a paper good and stationary extraordinaire.
That is beside the point.
Bottom line is staying inspired is super important to me. I love reading books, watching a wide variety of YouTube videos, following tons of content creators across all social media platforms, and purchasing little signs and stationary I stumble across in cute shops.
I adore TED Talk videos more than anything. If I am having a bad day or lack inspiration, TED Talks are a quick and effective way to boost my mood and get me motivated. Listening to an audio book, another favorite to get some inspiration.
One of my favorite stores that has tons of artwork and stationary with inspirational messages is Sugar Boo & Co. My mom bought this little stack of quotes on thick brown paper and the metal binding they came in has "for my beautiful daughter" engraved on the band. All the quotes have to do with staying inspired and feeling bright and loved.
A combination of quotes from books, videos, and Sugar Boo & Co. products can be found in my inspiration journal. When something sparks my interest, I love writing it down and incorporating it into my journal.
Last summer I decided to keep a little shoebox full of magazine cutouts, pictures, pieces of brown paper bags, and earthy tones of paper. I was constantly on the lookout for art supplies and fun things to put in my art/inspiration journal.
When I stumbled across a quote I loved or read something that changed my life, I immediately opened my shoebox of goodies and got to work.
Keeping this inspiration journal has been a great creative outlet as well as a way to reduce stress. It is my pride and joy and I plan to continue filling it until its contents are full and there is no longer room to create.
Enjoy some of my favorite pages I have created over the past few years!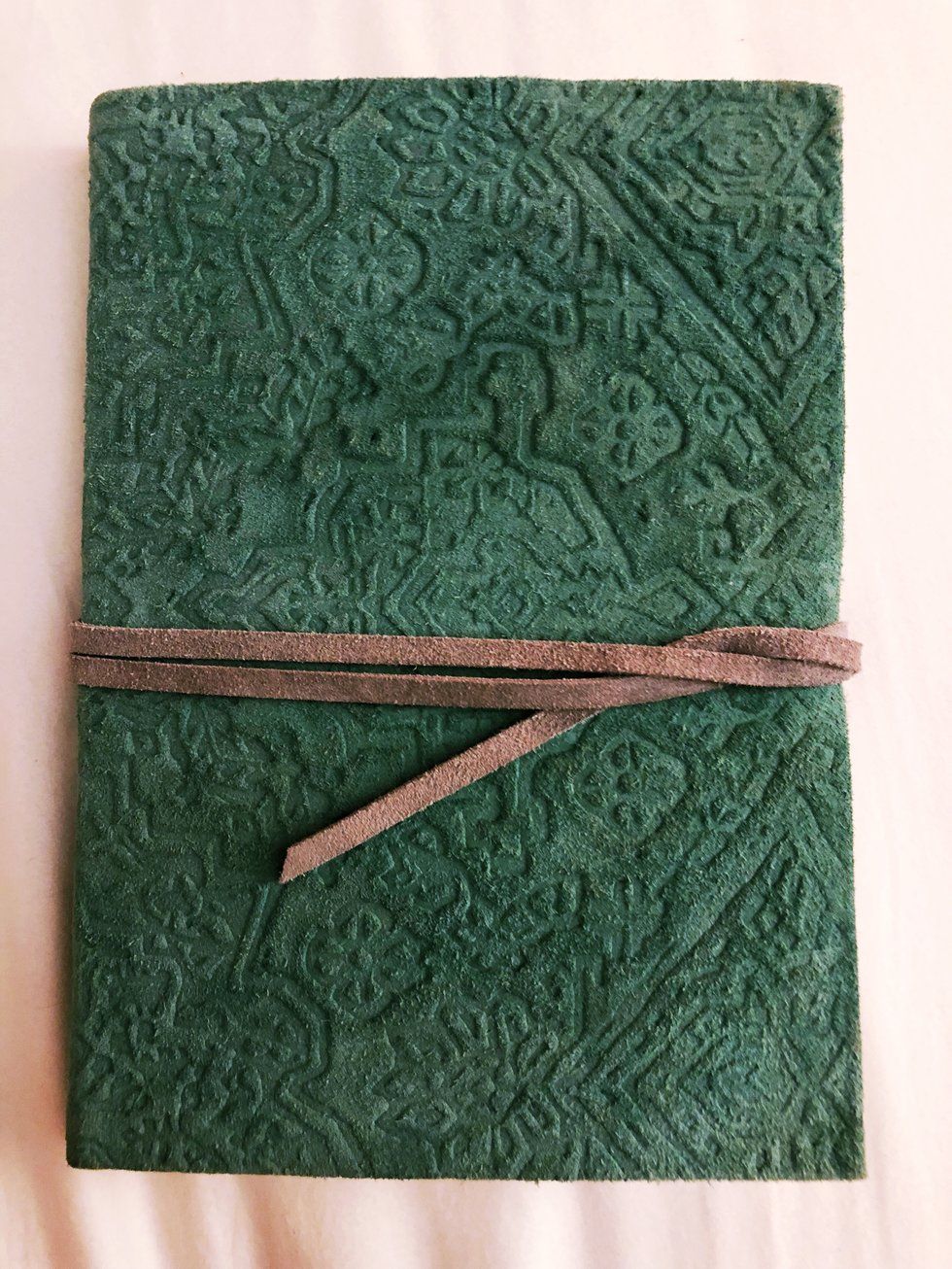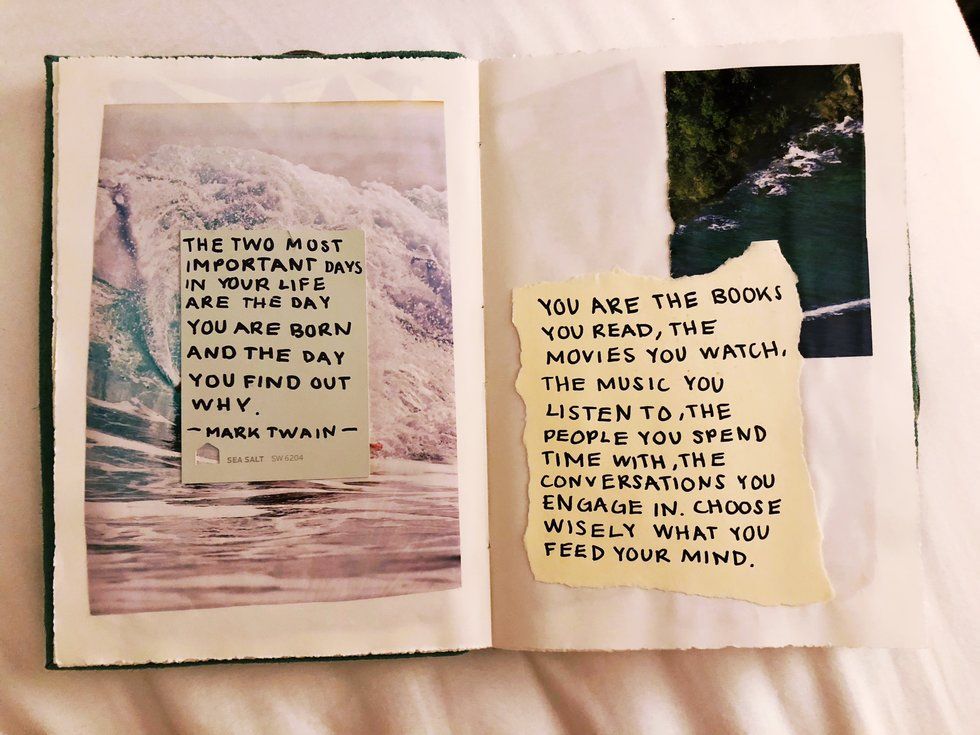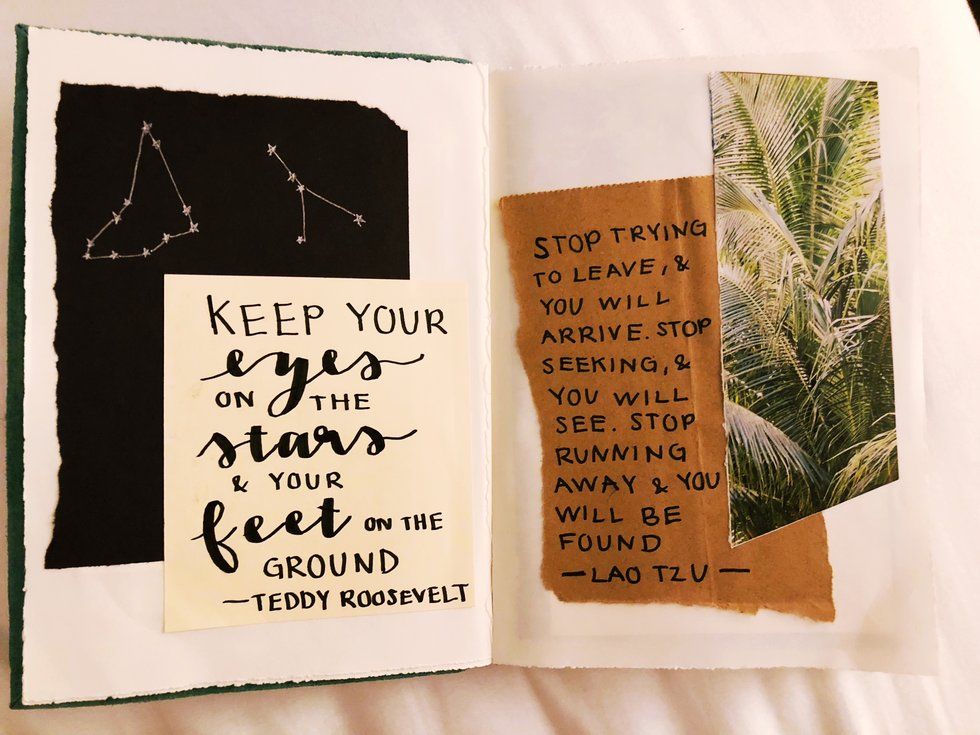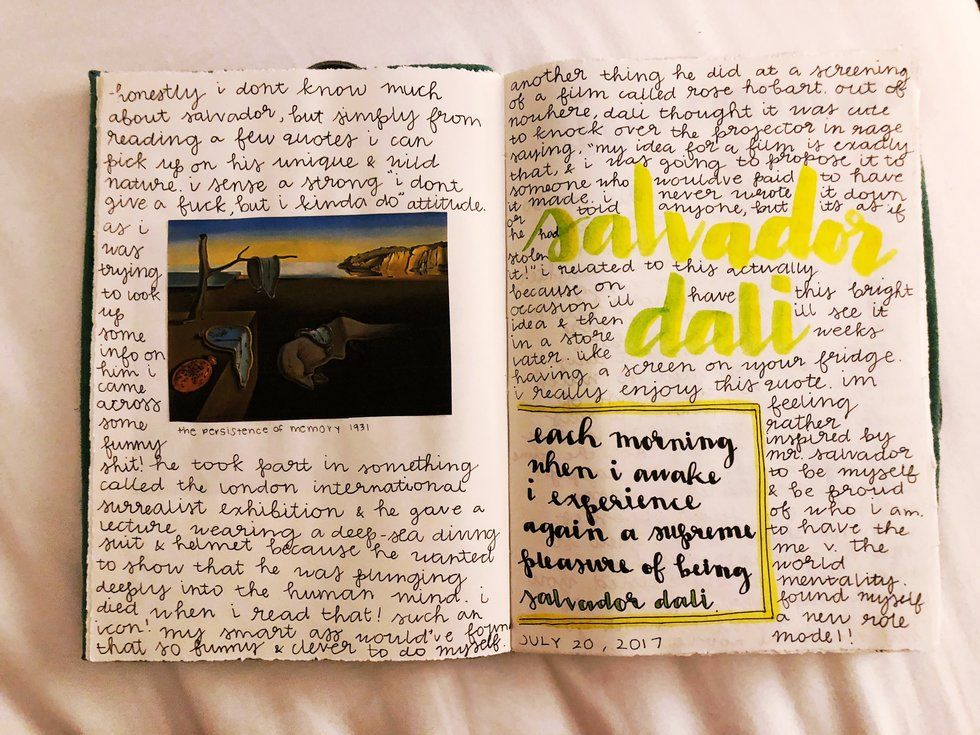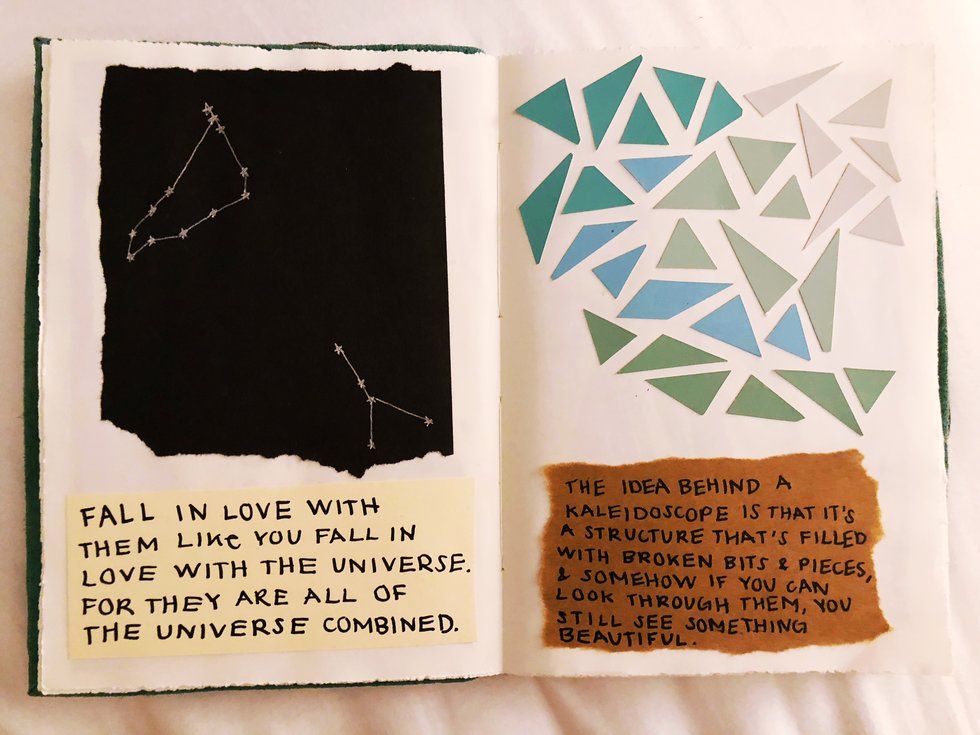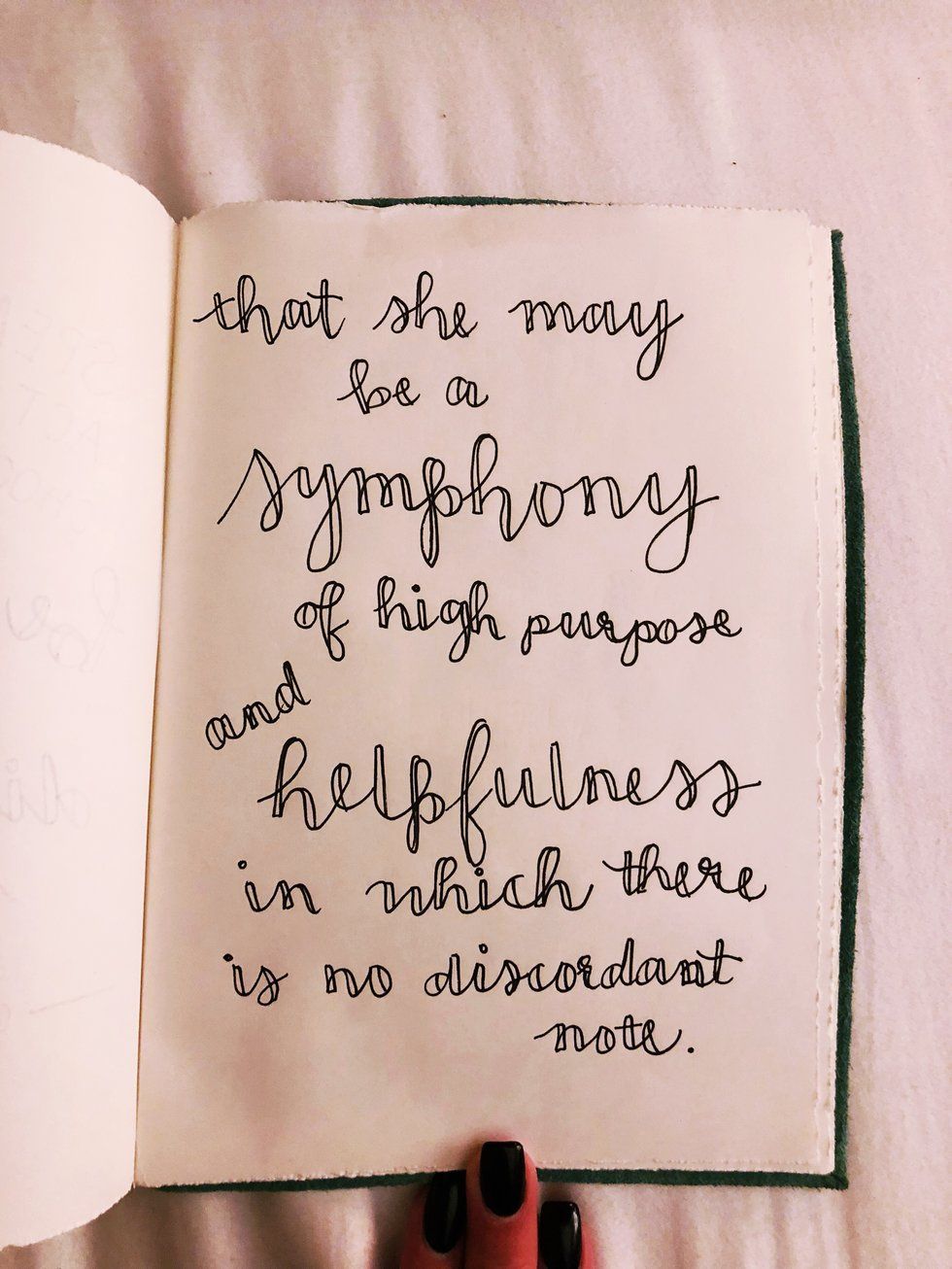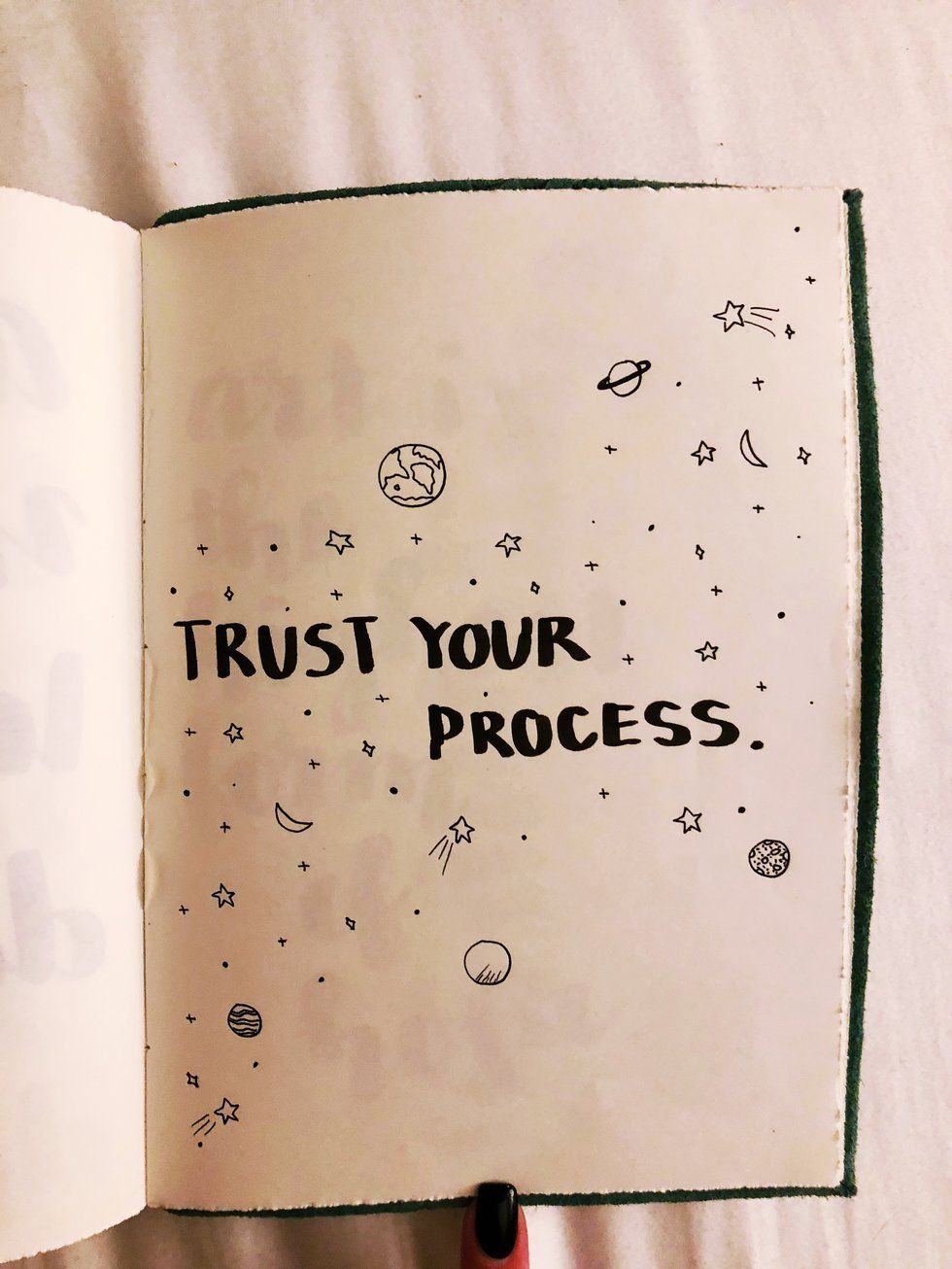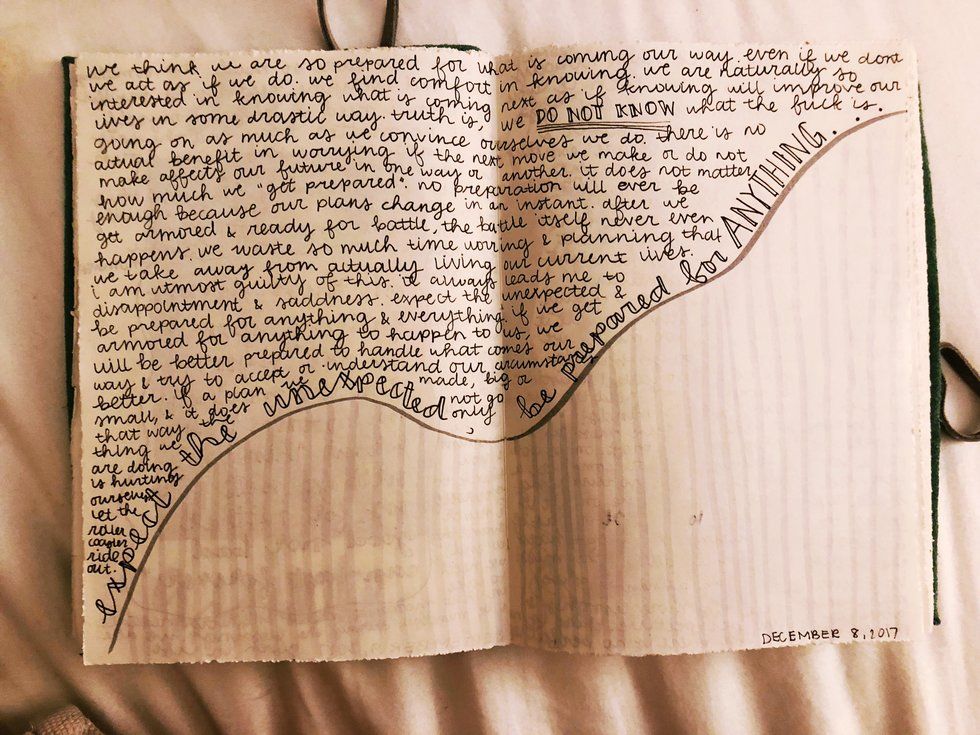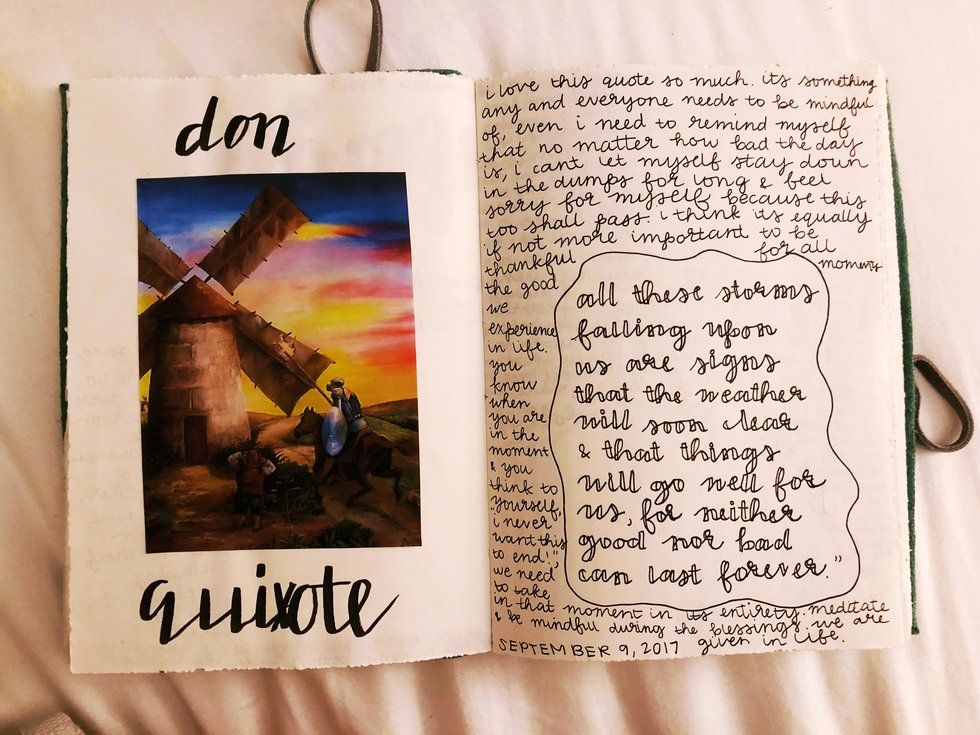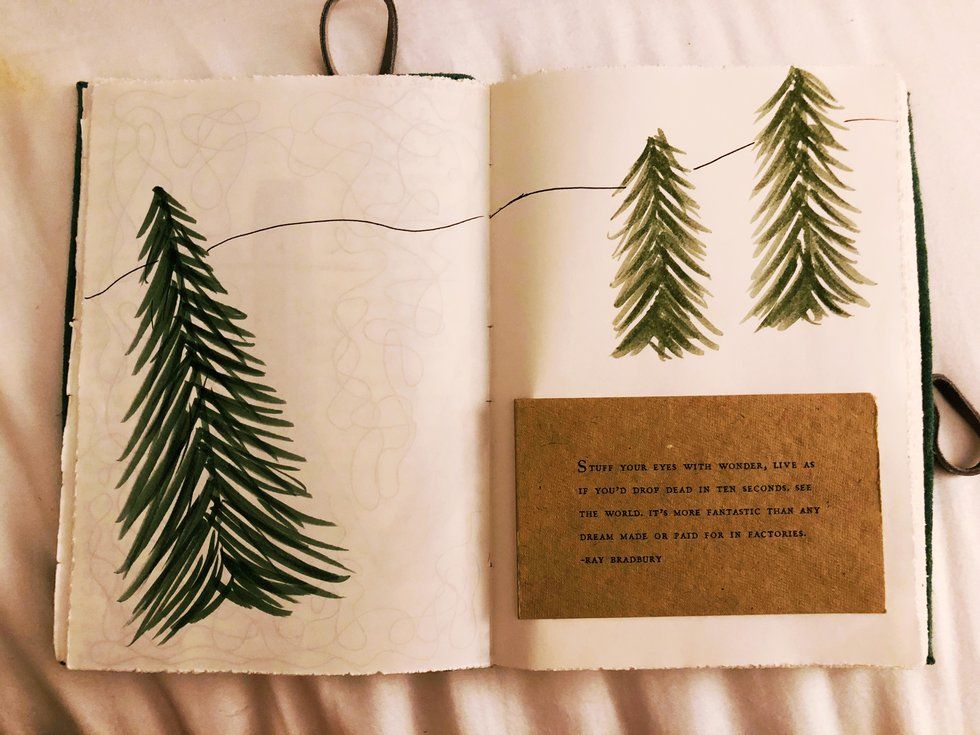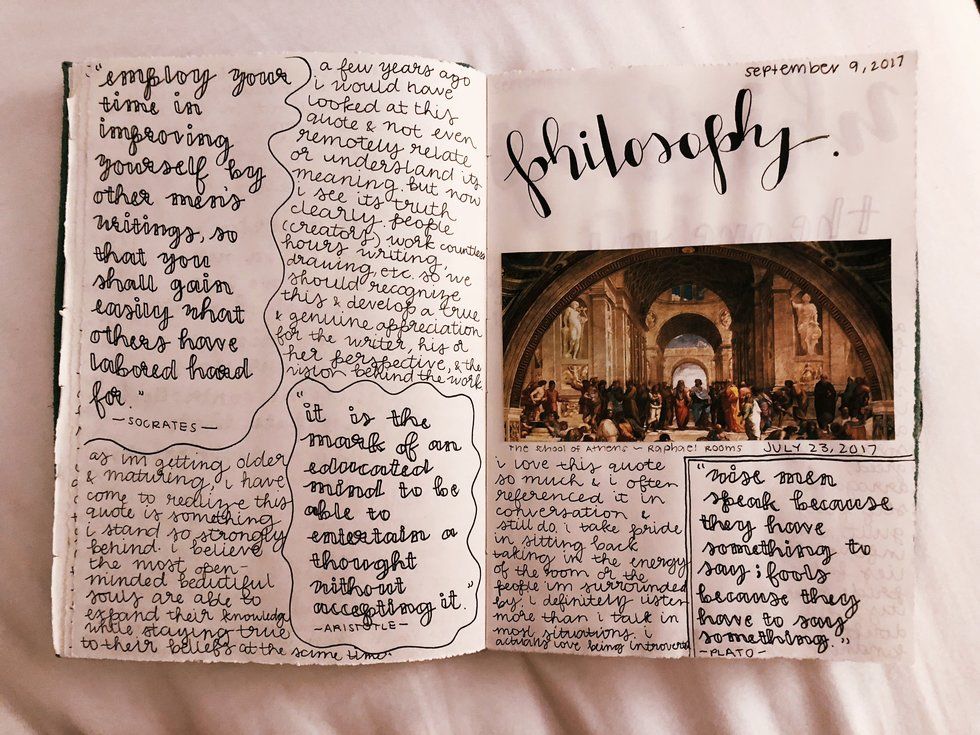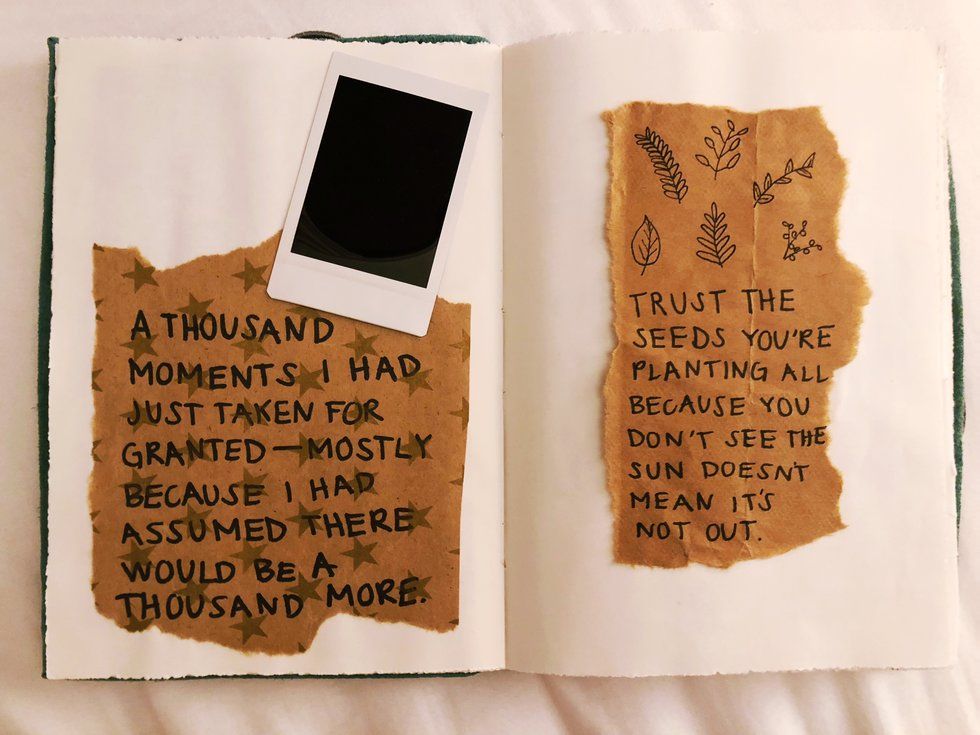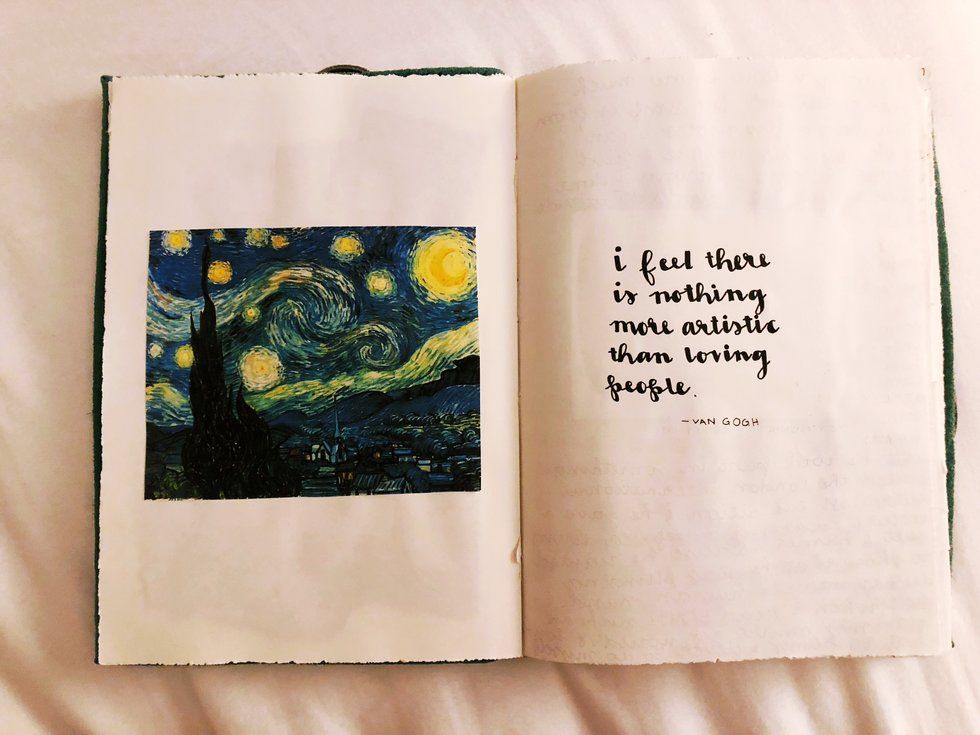 Cover Image Credit: Madison Morgan