One great way to break up words and text in your articles or graphics is to add media such as a tweet, an Instagram post, or a YouTube video — especially if you're creating a listicle such as a playlist or tweet-cap (a round-up of several tweets surrounding one topic, such as this:
15 Of The Funniest 'Tiger King' Tweets For All You Cool Cats And Kittens
The best way to add media into your article is to embed it, as opposed to taking a screenshot of it or just adding a link.
So here's how you can embed media into your Odyssey content:
1. Get the embed code from whatever you want to add into your article.
For Twitter, go here and click "Embed Tweet":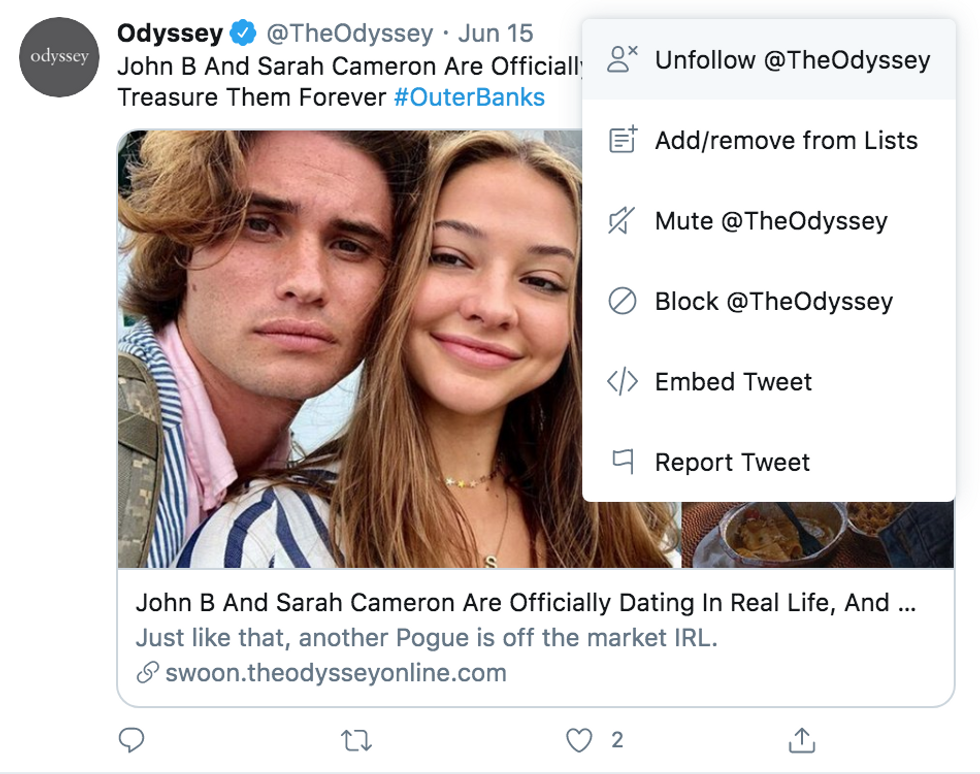 Then, copy the code: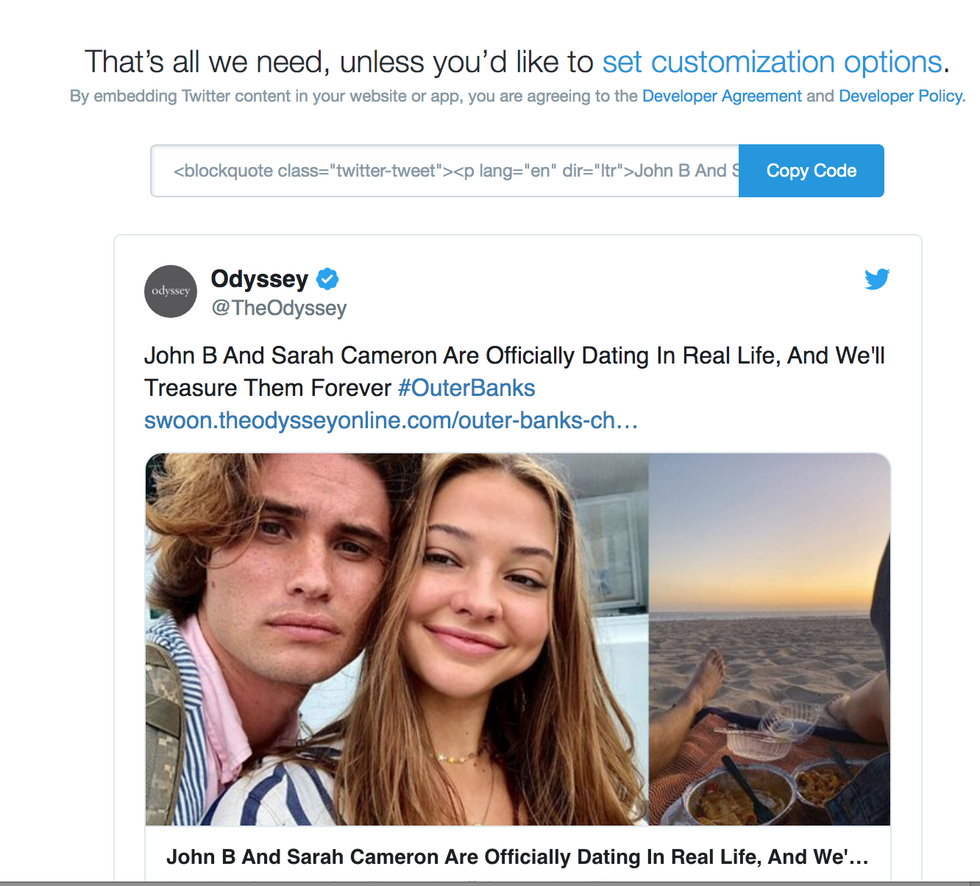 For Instagram, it is a similar process: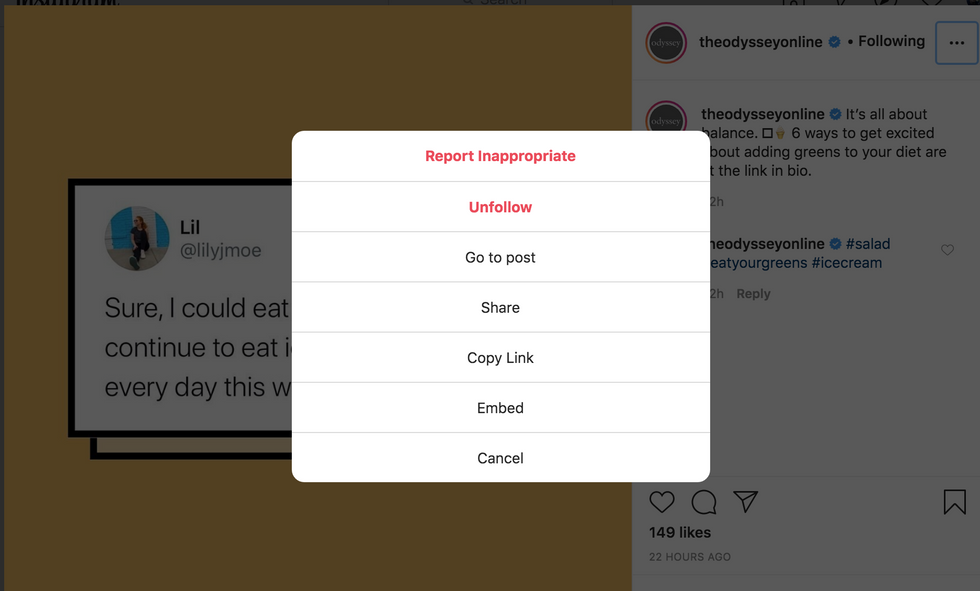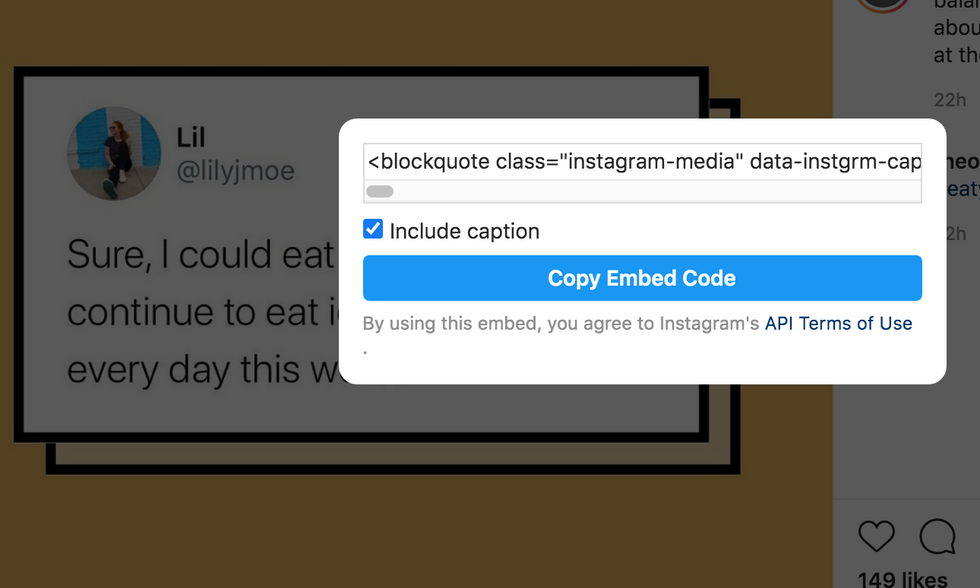 For YouTube videos, right-click on the video itself: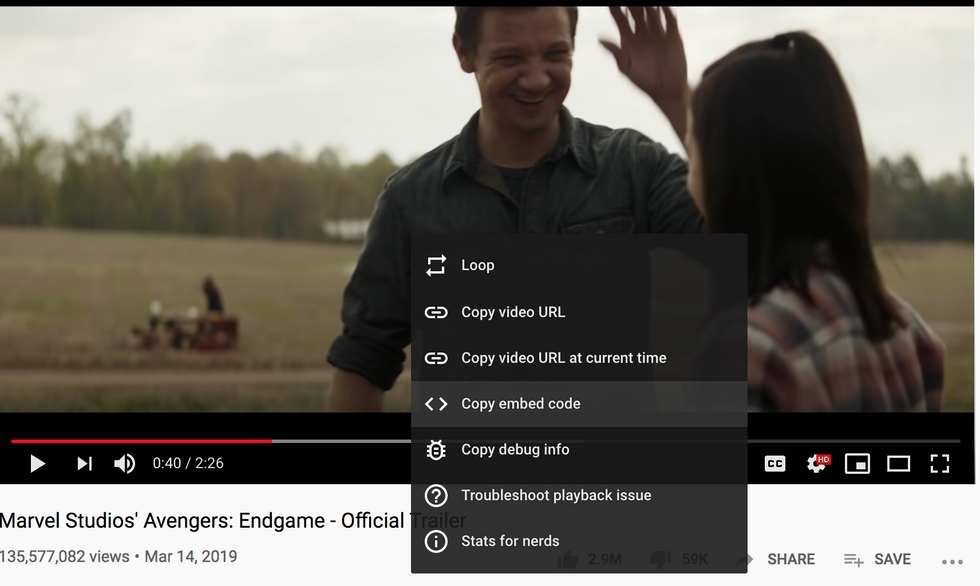 2. Next, go to your Odyssey article with the copied embed code you selected and click on the + icon to the left of your text.

3. Then click on the embed icon.

4. Paste your code, and then click "Embed."

And then it should look something like this:
YouTube:
Twitter:
Instagram:
Other media that offer embed codes for their content should work the same way.
Happy embedding!