The Innings festival brings music lovers and baseball fans together for a two-day celebration of Spring Training on February 29 and March 1.

Located at Tempe Beach and Tempe Arts Park, the third annual Innings Festival will provide two full days of music, baseball and incredible food.
This year's headliners include The Dave Matthews Band and Weezer with appearances from MLB icons like Jake Peavy and Bret Saberhagen.
The festival features three stages and 18 performances for an experience that won't disappoint.
In between sets you can indulge in a variety of local food vendors, baseball activities and sponsor lounges.
Covering the festival this year will be my second time attending Innings and I can't wait to share my experience.
In honor of the season, I made a list of 5 necessities to survive a music festival.
​CamelBak Hydropak
The best gift I ever got was a CamelBak Hydrobak. The small backpack carries 50 ounces of water and is easy to fill up at any water station inside the festival.
Disposable Camera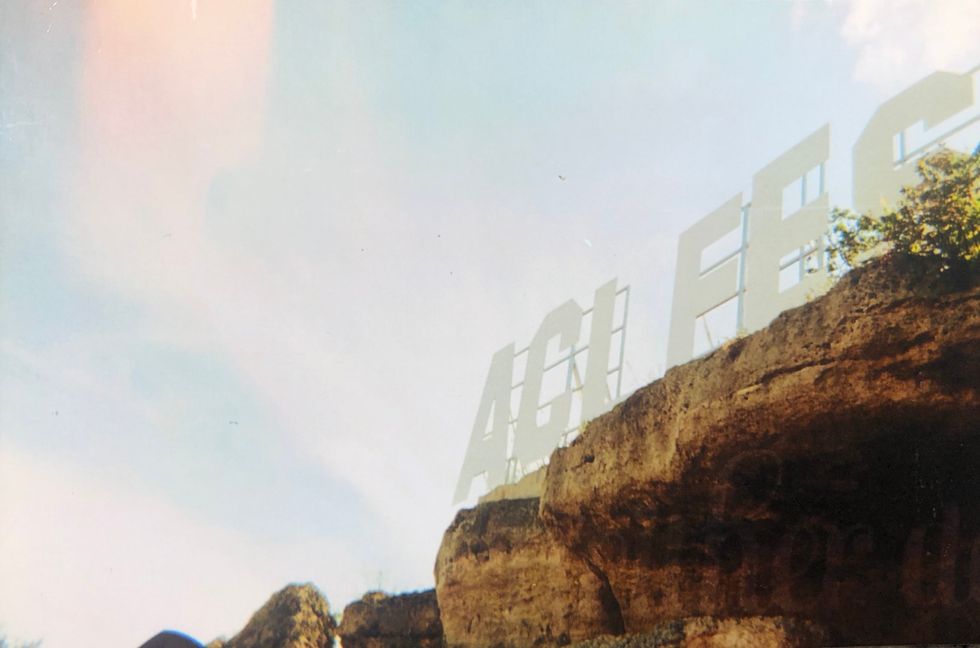 Snap from a disposable camera I took at ACL festival
Photo by Avery DeHaven
As we all know, a camera is always nice to have on hand inside the gates of a festival. personally, I think the best type of camera to bring with you is a disposable, its more fun and much easier to haul around. You can buy a disposable camera at almost any grocery store or pharmacy. I often use the Fujifilm, you can buy a pack of 2 at Walmart for $15
Picnic Blanket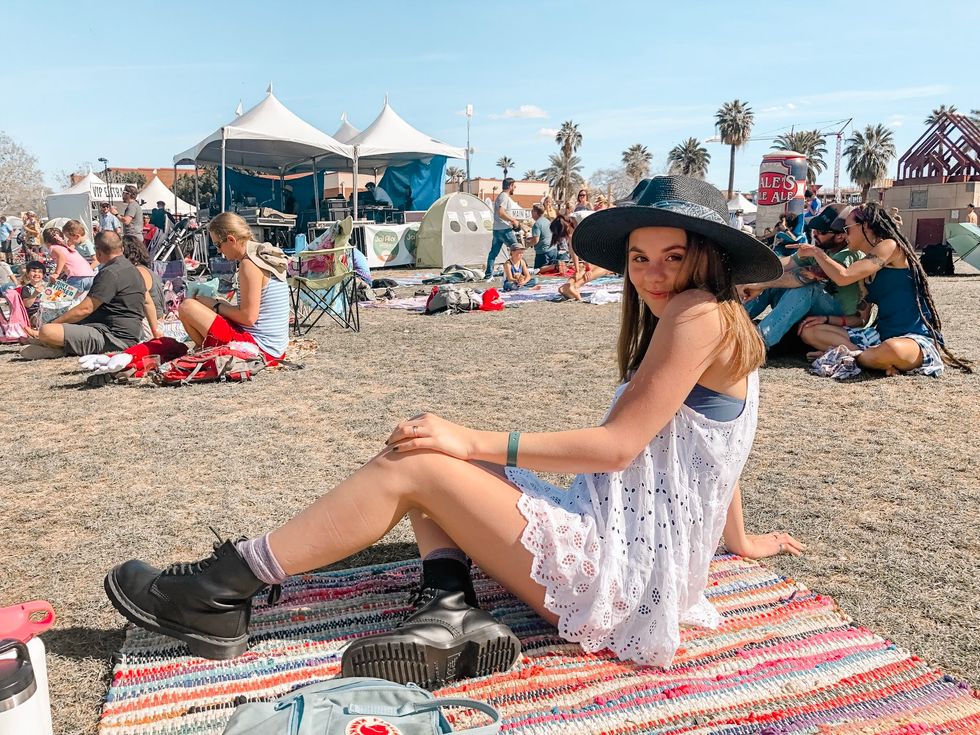 I bought a $10 rug and used it as a picnic blanket
Photo by Avery DeHaven
There is always one day of the festival that isn't as appealing as the others, so take advantage of that by packing a blanket to sit on and enjoy a relaxing day laying in the sun listening to new music.
Snacks
One of the best parts of any festival is the food vendors, so spending your money on overpriced tacos will definitely be worth it. But for the time spent holding your spot in the pit I always pack some snacks from home. Nothing taste better than goldfish and pretzels when you've been sitting in front of a stage for four hours.
Portable Charger
Invest in a decent portable charger. It will make your festival experience a little less stressful when you have the ability to charge your phone in the middle of a set.