This past Saturday, I had the opportunity to march alongside 400,000 other strong, wonderful people in Women's March on NYC. My roommate and I carried signs that read "Sic Semper Tyrannis" and (the English translation) "Thus Always to Tyrants" – the quote that John Wilkes Booth shouted before he assassinated President Lincoln after the south lost the civil war.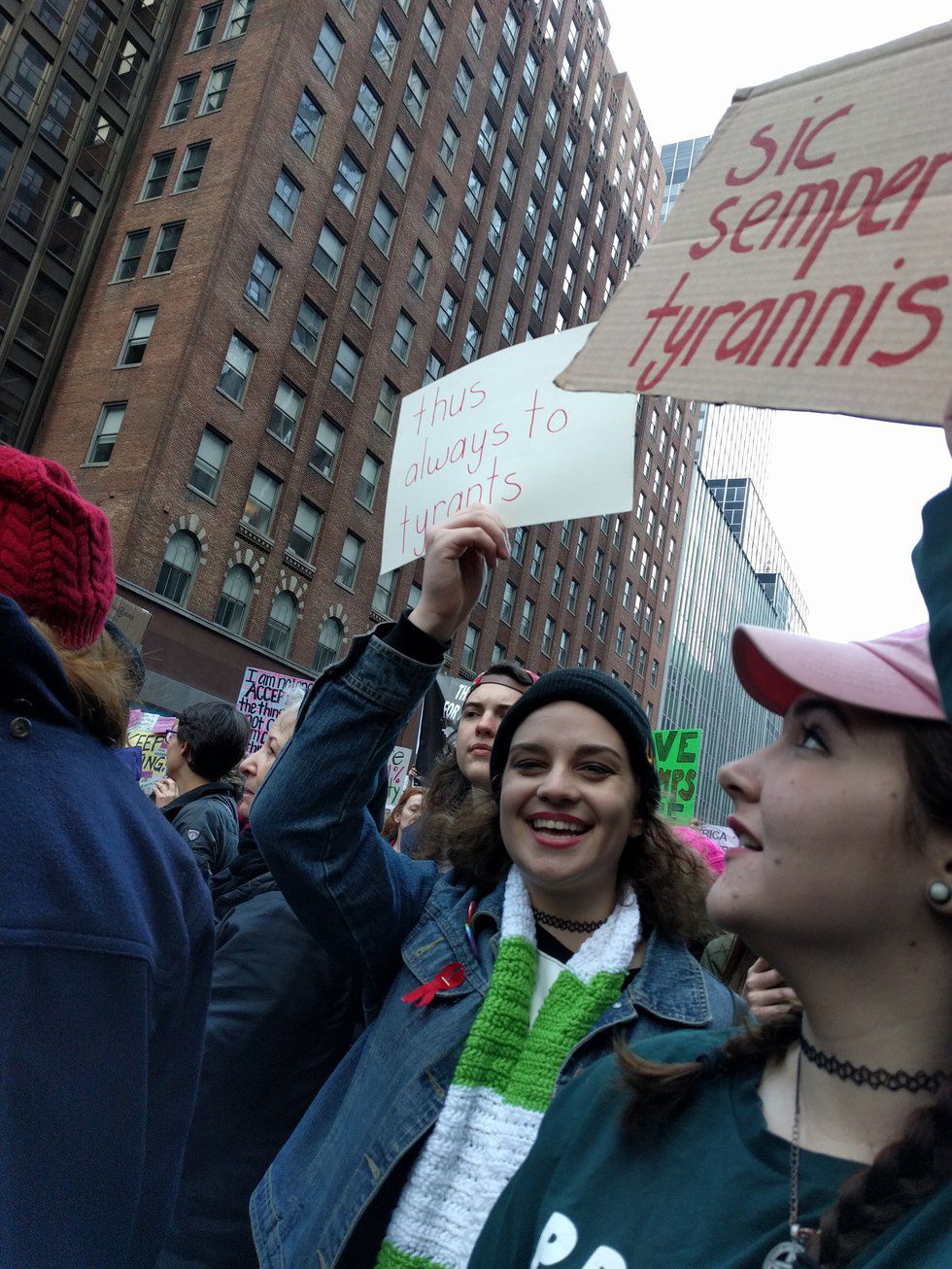 These were also the words that Brutus said as he assassinated Julius Ceasar. It was used as a reminder that this country was founded because the colonists were done being abused by a tyrannical king, stripping his colonists rights from them. This country was founded in the fires of a revolution – a fire that has shrunk but not gone out. It was a call to action and a statement: That tyrants will not be tolerated.
The wit and the strength at this march were incredible.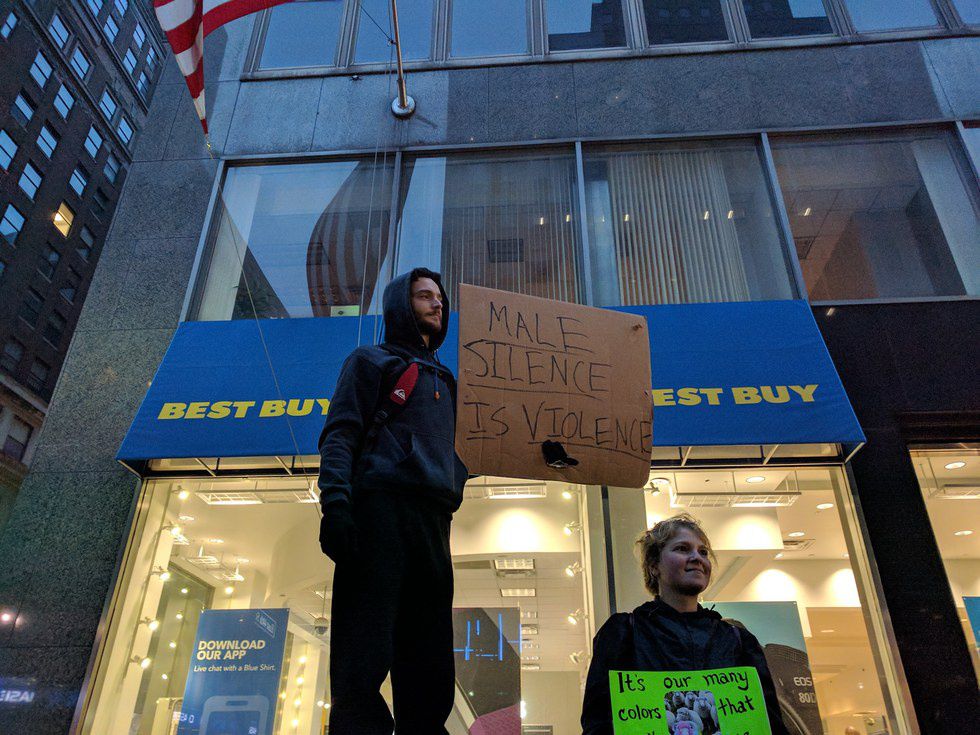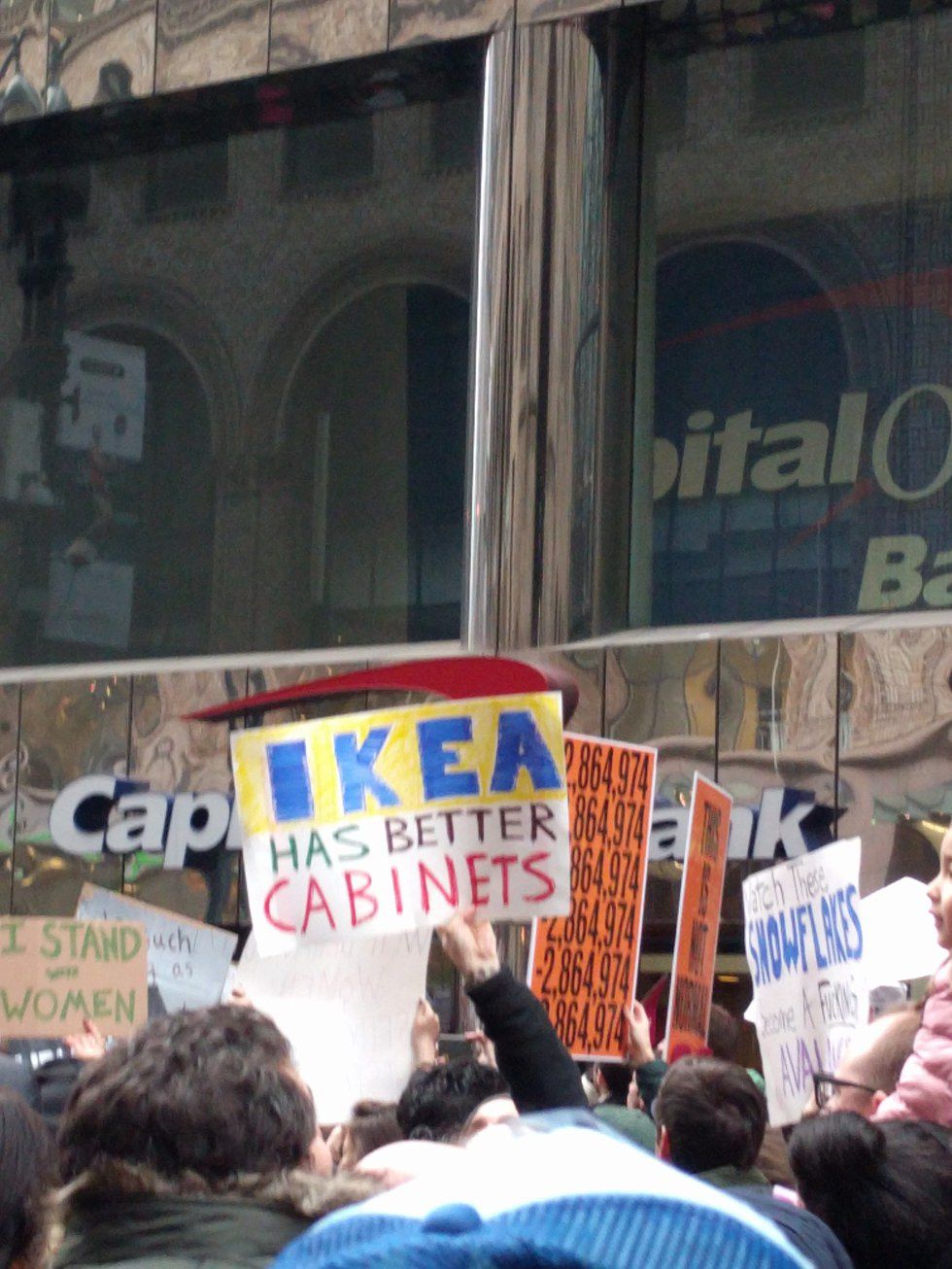 The Washington Post published an article entitled "Donald Trump has assembled the worst Cabinet in American history", an opinion piece by Paul Waldman, which covers Trump's cabinet choices:
"Let's run through some of the other highlights of the Trump cabinet and cabinet-level appointees:
Steven Mnuchin, Secretary of the Treasury: Mnuchin has never served in government and has no experience in setting macroeconomic policy, but he did lead Donald Trump's fundraising effort. In advance of his confirmation hearing, Mnuchin "failed to disclose his interests in a Cayman Islands corporation as well as more than $100 million in personal assets."
Tom Price, Secretary of Health and Human Services: Rep. Price, a doctor who has taken a particular interest in legislating on health care, has a habit of trading in health care stocks that are affected by the legislation he writes; he also recently got a "sweetheart deal" on stock in a foreign biotech firm.
Betsy DeVos, Secretary of Education: DeVos, a billionaire Republican donor, has spent much of her adult life attempting to destroy public education in America. Despite that work, at her confirmation hearing she displayed a shocking ignorance of basic issues in education policy, though she did opine that schools should be able to have guns in them to ward off grizzly bear attacks.
Andrew Puzder, Secretary of Labor: If Trump had searched America to find the individual most hostile to the rights of workers, he could not have done much better than Puzder, the CEO of a fast-food company. The man who will be responsible for safeguarding workers' rights is an ardent opponent of minimum wage increases and laws mandating things like break time and overtime pay; his company has been repeatedly cited for wage theft.
Ben Carson, Secretary of Housing and Urban Development: The former presidential candidate, who has precisely zero experience in housing policy, was apparently appointed to lead this department because he's one of the few African-Americans Donald Trump has met.
Mick Mulvaney, Director of the Office of Management and Budget: Mulvaney was just revealed to have employed a nanny without paying payroll taxes for her, to the tune of over $15,000.
Wilbur Ross, Secretary of Commerce: The billionaire investor just realizedthat [sic] one of the dozen or so household staff he employs was undocumented.
Ryan Zinke, Secretary of the Interior: Rep. Zinke is a former Navy Seal whose career was hampered by the fact that he was caught repeatedly billing the government for personal trips home which he falsely claimed were for the purpose of scouting training locations.
Scott Pruitt, Administrator of the Environmental Protection Agency: Like Puzder and DeVos, Pruitt seems to have been chosen for his fervent opposition to the mission of the agency he'll be leading. As Attorney General of Oklahoma, he sued the EPA multiple times over its efforts to enforce environmental laws. In his confirmation hearings, he refused to commit to recuse himself from the cases among those that are still open, in the apparent belief that there isn't anything wrong with essentially being both plaintiff and defendant in a lawsuit. When asked about lead poisoning, a vital and longstanding environmental issue that gained new urgency with the poisoning of the water in Flint, MI, he said that he had "not looked at the scientific research on that."
Michael Flynn, National Security Adviser: Flynn, an ardent Islamophobe and purveyor of lunatic conspiracy theories, was fired from his last job in government because of mismanagement.
Rex Tillerson, Secretary of State: Tillerson has no government or diplomatic experience, though he has been to many countries that have oil.
Nikki Haley, United Nations Ambassador: Haley's foreign policy experience consists of going on a couple of trade missions as governor of South Carolina."
Published alongside the article on the Washington Post, was this video: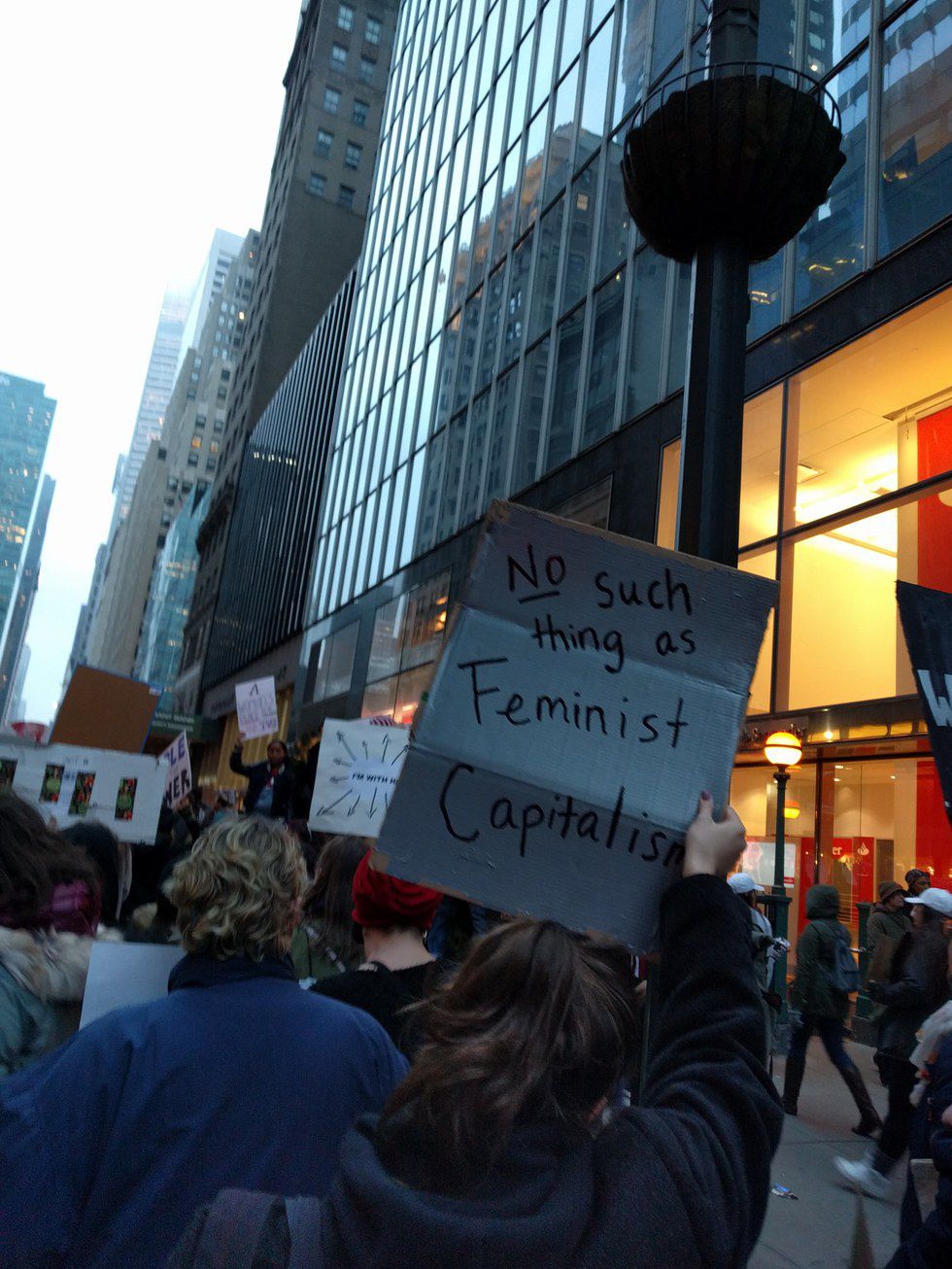 There were dozens of children with handmade signs marching alongside their parents. Politics played an important part of the march It brought tears to my eyes when I passed this little girl and her handmade sign because it's not political at all. It's a philosophy that she most likely supports and would love to see become reality. It's not influenced by Donald Trump or Mike Pence or health care or abortion rights. It's innocent.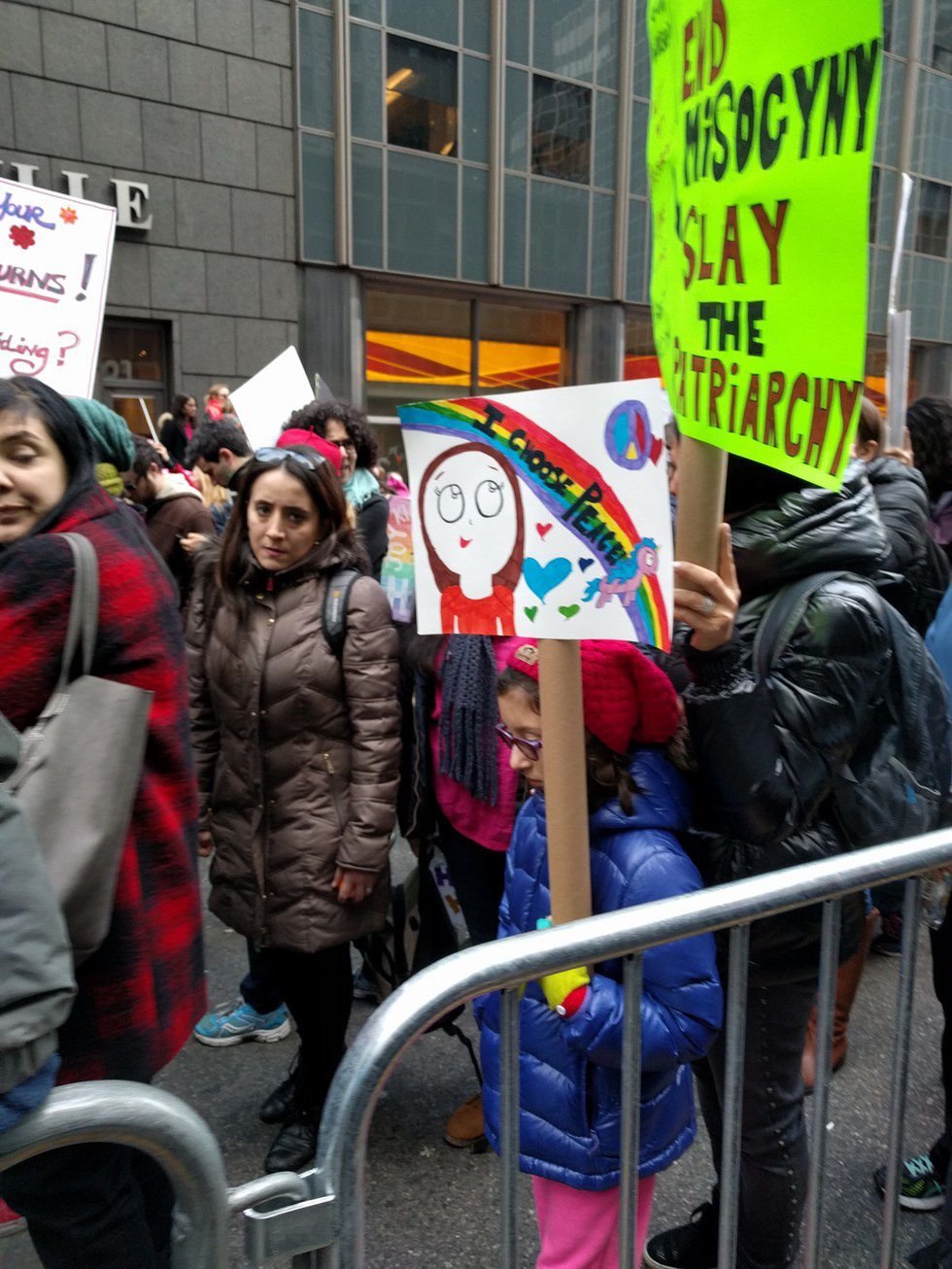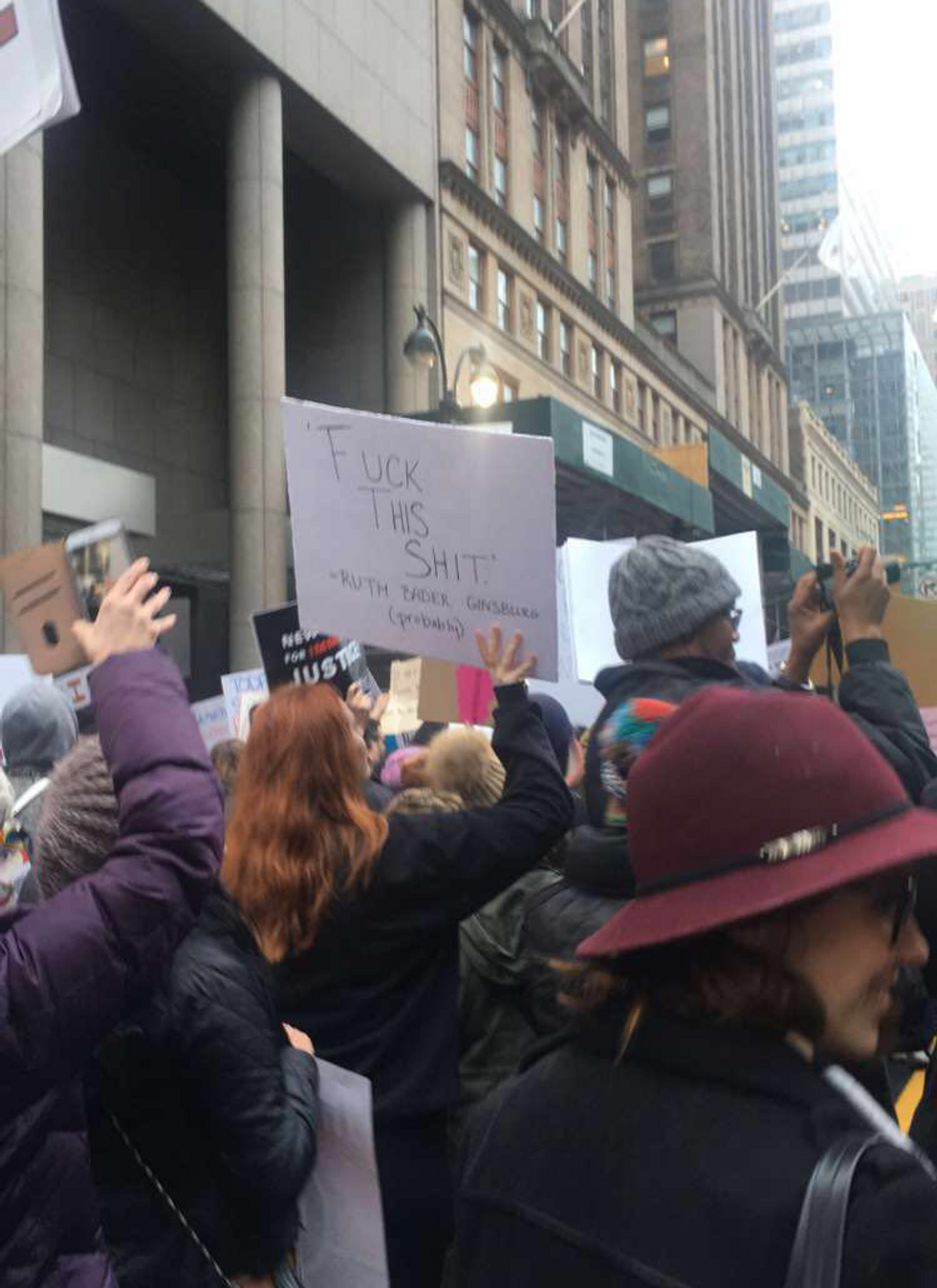 Donald Trump will have the ability to shape the future of our country for years after he leaves office. There's already one spot open on the supreme court justice, and with Ruth Bater Ginsberg and Anthony Kennedy both in their 80s, Trump might be able to appoint three new supreme court justices. And that's just the beginning. All justices, except Elena Kagan, are over the age of 60 (the US retirement age is 65 and the average age of retirement for supreme court justices is 78).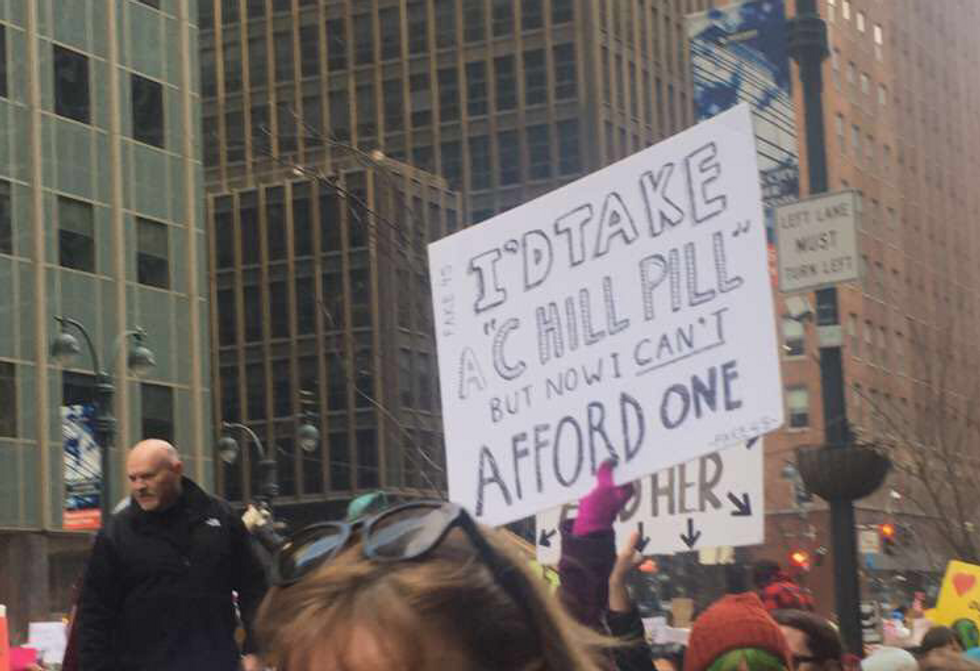 John Oliver reminds us in his first episode after the election that this fight is going to require sacrifice. He lists organizations that will help those most likely affected by Trump/Pence: