Prom. That one word can get any girl very excited or very stressed, and there is no in between.
I was looking forward to prom the second I started high school; finding that perfect dress, getting your hair and makeup done, an overwhelming amount of pictures being taken all at once, and dancing the night away with your closest friends. My mom and I spent hours shopping for my dress, the perfect pair of shoes to match, and accessories that by the time prom rolled around, I was ready and could not be any more excited.
I was fortunate enough to attend two proms during high school, and I attended them both alone, which is perfectly okay. I didn't date in high school; no boy gave me the time of day. I didn't really care, as I used to make fun of the girls who were head-over-heels in love with their boyfriends. Don't get me wrong, if you're in love with your significant other that's great, I'm just not the lovey-dovey type, I never was. Most of my close guy friends didn't even go to my high school, with the exception of maybe one or two.
My first prom during my junior year was very stressful but equally as fun. Promposals started happening, at lunch, during class, in between periods, everywhere. When it hit me that I probably wasn't going to get asked from a guy at my school, I started to think of guys I could ask who went to different high schools. I thought of one of my good friends who I had known since preschool and slowly worked up the courage to ask him. I remember telling my best friend (at the time) and she got really mad at me for reasons unknown and basically told me not to ask him because she liked him. Thinking about it now, I was an idiot and should have asked him, but I was a shy junior in high school who didn't have her own voice yet. So I swallowed my pride and went to prom alone.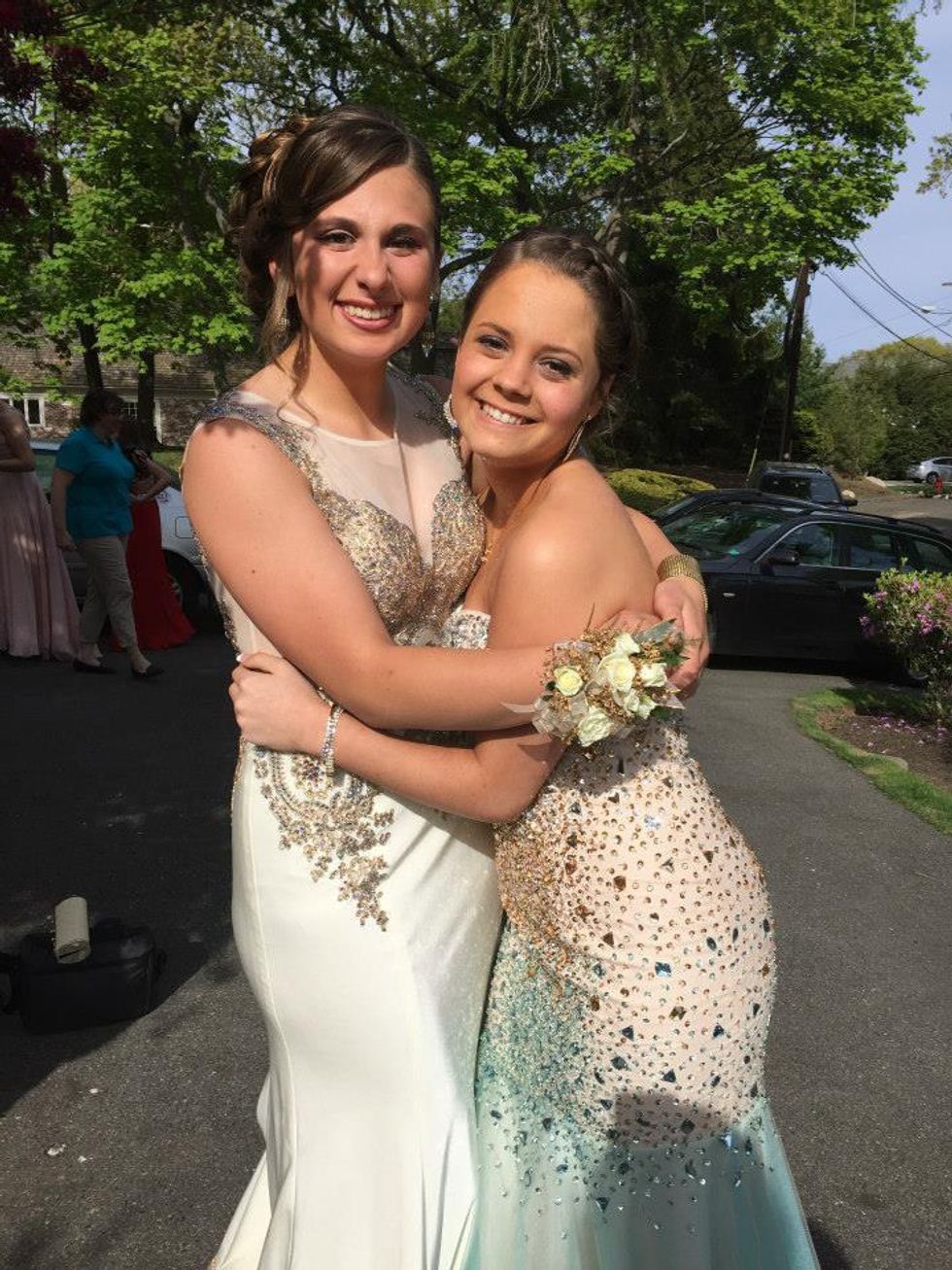 One of my goals senior year was to have a prom date. The second I got my dress in January I texted a boy who was a couple years younger than me and literally told him he was going with me, only to have him bail on me a couple weeks later. I had a falling out with the girl who told me not to ask my good friend to prom, so I decided to finally ask him, only to find out he had a prior obligation and couldn't go. I was trying desperately to find a date two weeks before the prom, telling my friend to set me up with anyone she knew who didn't have a date. When I realized that I would probably be set up with a complete stranger, I stopped looking for a date and decided to enjoy my last prom.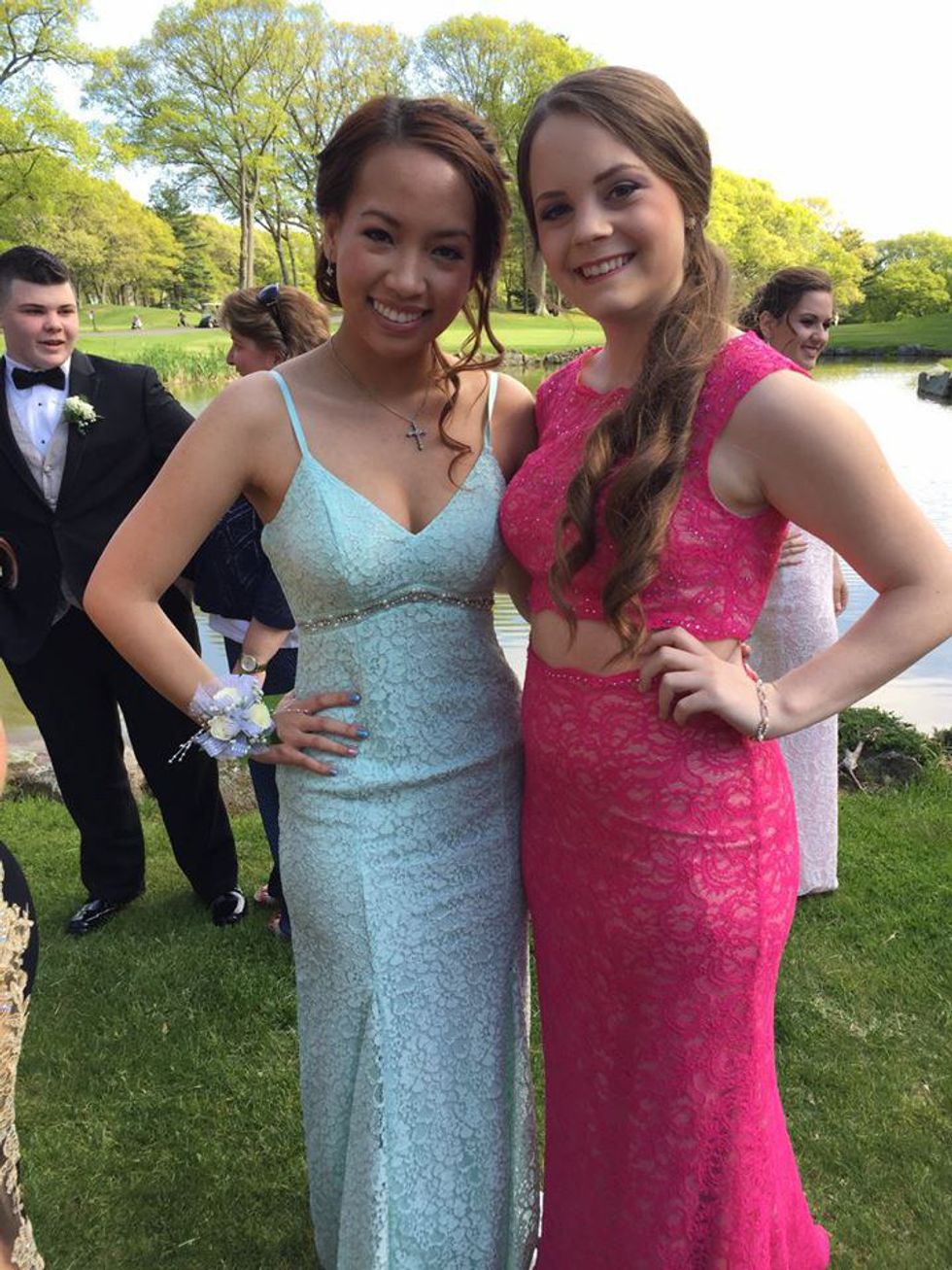 Yes, I didn't have a date to either prom. Yes, my mom bought me a corsage, and yes my dad put that corsage on my wrist. Yes, I had to walk down that stupid runway that my school set up for our parents to see us off before prom with a friend of mine who also didn't have a date, while countless couples walked out before us. Yes, I was made fun of by people I thought cared about me (surprisingly, recently), but did I care about what they think? At the time, yes. Looking back on it now? Not a bit.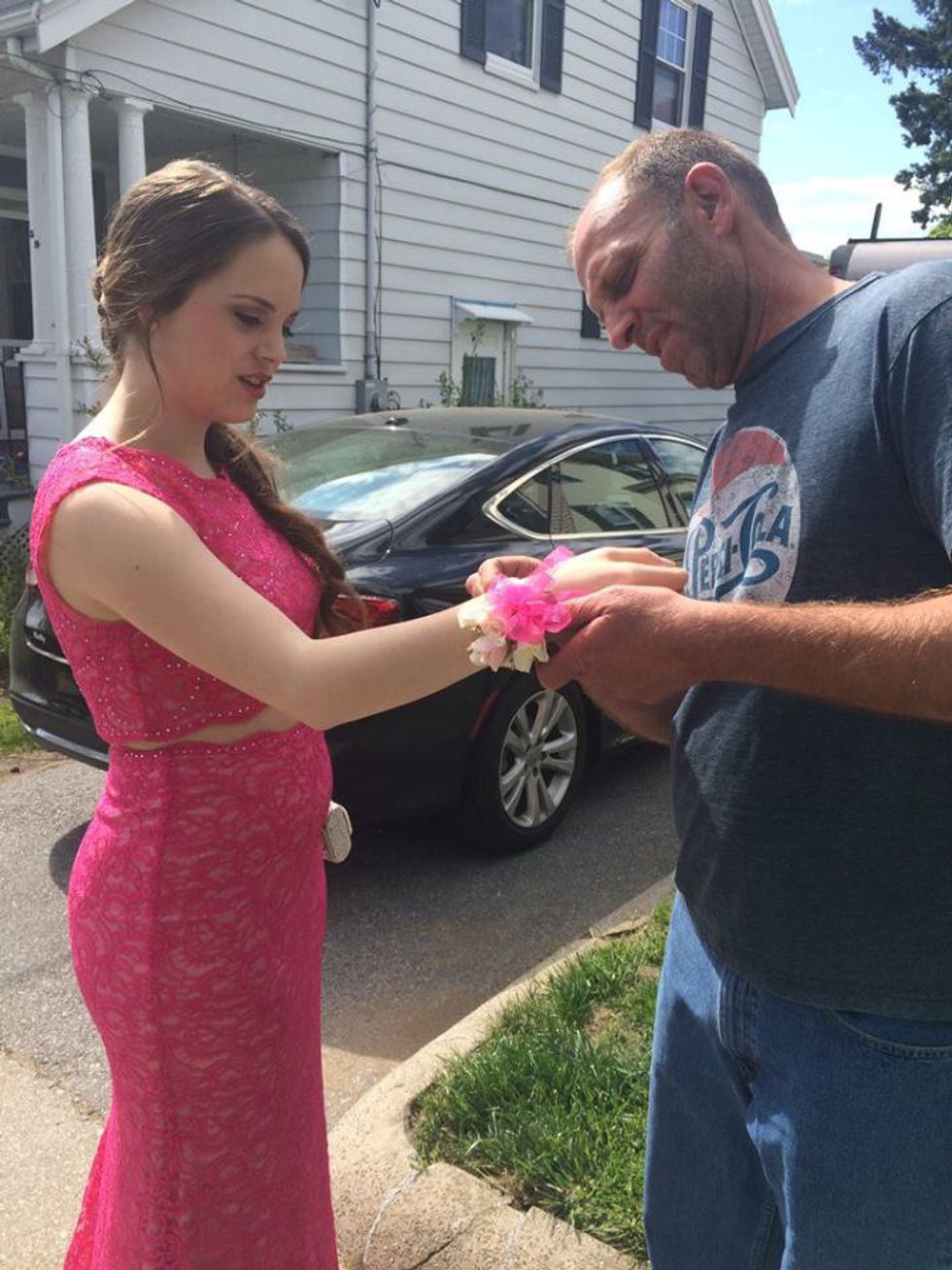 Prom was awesome, despite me going alone. I ate really bad food, listened to horrible music, walked around barefoot because the heels I bought the week before killed my feet, watched my classmates make fools of themselves dancing, sat as the prom court was elected, and laughed my butt off as the teachers who were chaperoning tried to act like they were our age. I had a great time with my best friends, and that's something I'll remember forever.
Going to prom without a date allowed me to mingle with a lot of people, gave me less pressure to impress someone, and allowed me to spend more time with my friends. There weren't any awkward slow dances and photos but, instead pictures with my best friends and memories that I cherish. Even though most of my friends had dates, I wasn't the odd one out because I had a great time.
The only difference between my junior and senior proms are the dresses, poorly done hair and makeup, and a bad spray tan. I had a great time at both proms because I was surrounded by my best friends. If I were to do it all over again, I wouldn't change a thing. Going to prom alone doesn't make you weird or lame, it makes you human. You can make the most out of every moment or concentrate on the negatives; focus on thoughts and ideas that build you up instead of those that tear you down.
So if you're stressing out over not having a date to prom, don't worry, it's not worth freaking out over. If you end up going to prom alone, you're going to have a great time as long as you have cool people surrounding you. I went to prom without a date, and that's okay.