Well, it's that time again: graduation. Whether it's from high school, middle school, or the school for professional elf-hunting, there is no doubt the leaves are about to turn. As a high school graduate and soon-to-be-college-sophomore, I can safely say things are about to change. Recently, my younger brother had graduated from high school, and one of my family members asked me if I had any words of wisdom that I could share with him during post-graduation dinner. At that moment, I asked myself: how did this year of college turn out? What could I say?
I don't know how well my bro will do in college, but what I can do is give some tips for him and anyone else making the transition from high school to college so that process may be a little easier.
With that in mind: here are some dos' and don'ts' about surviving first year:
Do: Branch out and keep an open mind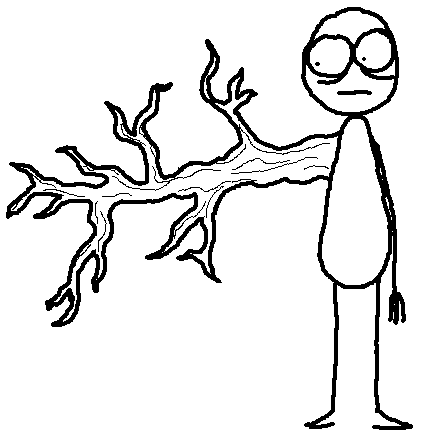 Okay, for some people it may be difficult to go outside their comfort zones. But look at it this way: it would be harder to grow branches and bark on your arm than it would to try something you haven't before. Furthermore, it would be easier for you to find what makes you comfortable and what doesn't. Even if you don't call yourself a party person, go to at least one. That way, you could know for sure what would make you satisfied on a Saturday night.
Do: Tell us about yourself
When I was younger, there's a quote from "It's the Great Pumpkin, Charlie Brown" that I think a lot of kids lived by: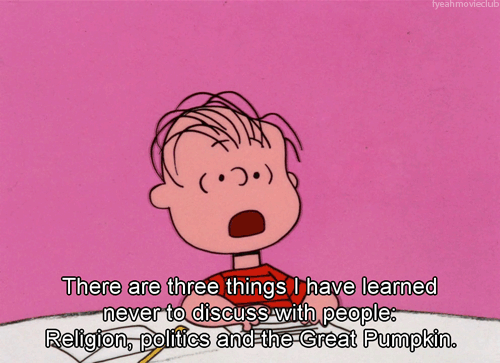 For me, it was the two things Linus mentioned and anything to do with the BBC instead of the Great Pumpkin (we loved the Peanuts, but I wouldn't say we were orthodox Great Pumpkin believers back in the day). As I got older, guess what we talked about in high school? Religion, politics, anything to do with the BBC, and even the Great Pumpkin.
Point being: don't be ashamed about what you're passionate about. Chances are, there's a crowd in there somewhere for what you like. And even if there isn't, there could be if you want to create a group on campus.
Do: Keep in touch with folks you know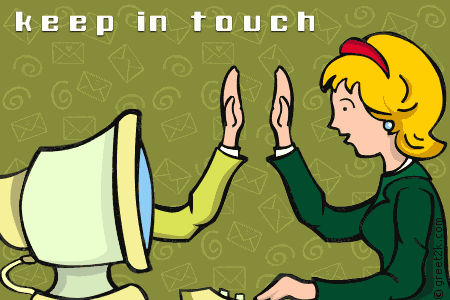 Feeling homesick? Want to talk to your friends from back home? Don't hesitate to drop them a line. While making friends in college is important (and a tip I highly recommend), sometimes it's good to hear from folks you love spending time with.
Do: Keep track of your assignments
For many of you, you are most likely going from having the same classes every day of the week to having classes two or three times a week. And for some of you, it could feel like you suddenly have a lot of time on your hands.
Well, let me inform you it's all an illusion. It may feel like you have all the time in the world, but when you do have class on Wednesday and you haven't done any work, everything will come hurling at you like Casey Jones's train from "the Brave Engineer."
Unless you already mastered the art of balancing assignments and having fun okay, get in the habit of keeping track of all the important things you need to do. And how could you get started if you haven't already?
Do: Set some goals for yourself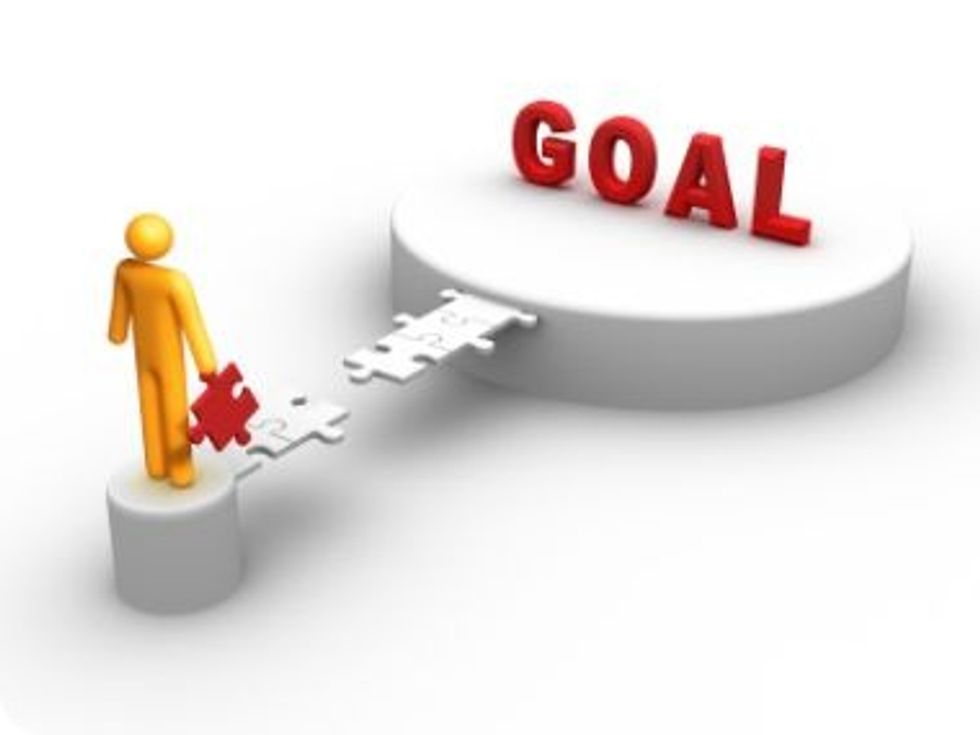 Keep a to-do list, write weekly or monthly goals, or use a planner. Do whatever it takes to set yourself up for success.
And even if you think you haven't mastered it, just remember we're only human, and we can make mistakes. The most important thing you could gain is what you can learn.
Don't: Assume anything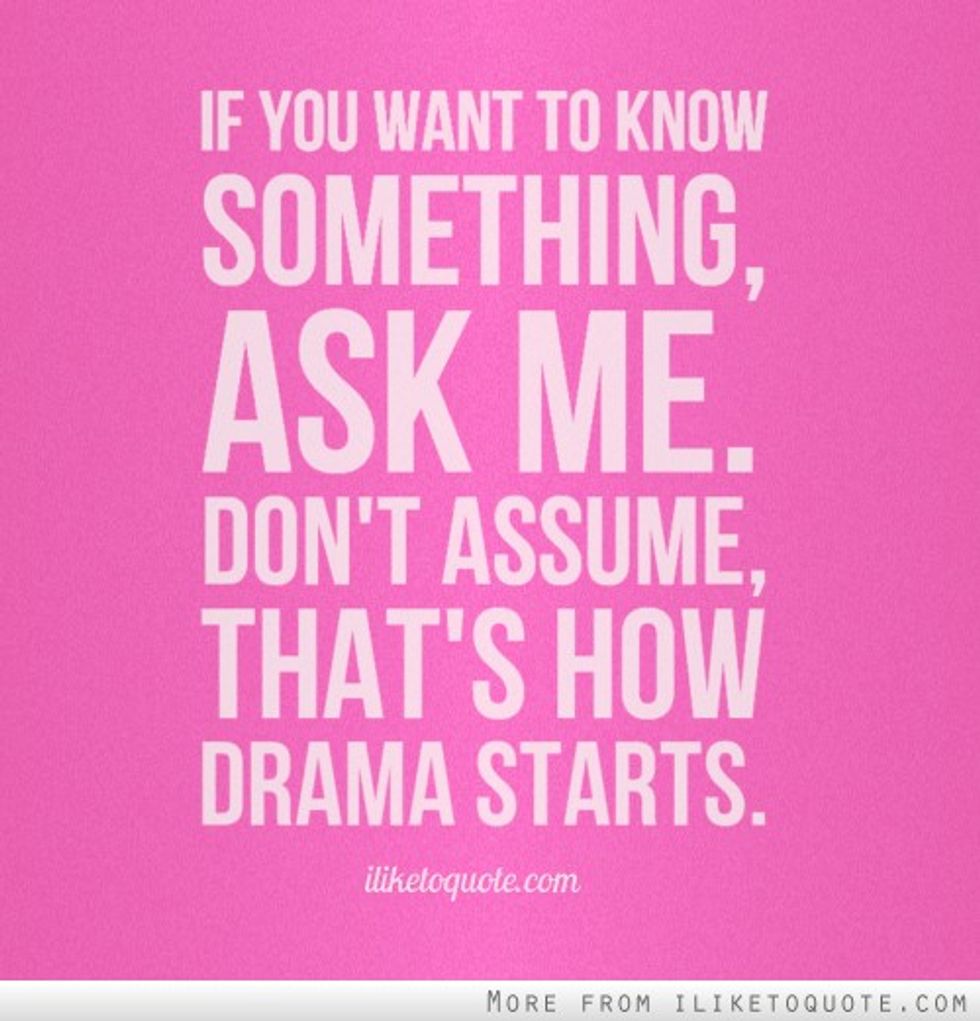 There are a lot of landscapes that are going to change. Whether it's political, religious, or otherwise, there's a good chance of finding people who might not agree with you. Whatever the case may be, try not to assume what people are based on what they believe in. Part of what can make a college experience comes from how open your mind is.
Don't: Forget to cut yourself some slack
This year, I changed my majors (which can happen by the way; best way to handle it: don't panic, talk to your advisor, and give the decision-making some time) from BA Theater to BA English Writing with a creative emphasis. But the only gripe is while I finally knew what I could be after college, it was too late to drop my acting class.
The only good things I could say about that ordeal is not only did I have a few friends who would support me no matter what (and I'm super grateful to have had that), but it also filled the fine arts requirement. The analysis skills used in that class could help me somewhere down the line. And on top of that, there was a note from the CA (classroom assistant) that said, among other things, "Thank you for letting me see you and your process, but don't forget to cut yourself some slack."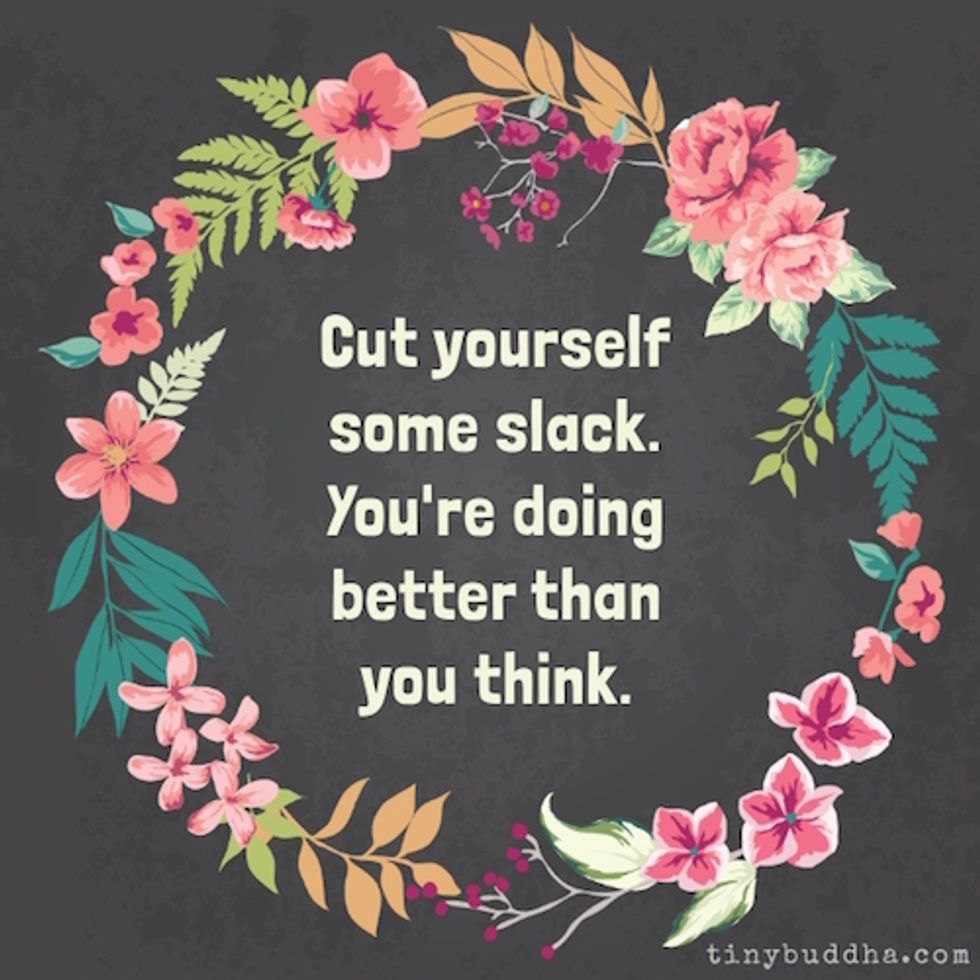 Constantly feeling sorry for yourself isn't going to do anyone, especially yourself, any favors. If anything, it will make getting through the day harder and harder. Trust me when I say, it's not a good feeling to have.
I know it can be hard sometimes. Cutting myself slack is something I still need to work on; I tend to want things to be done in the best way possible. But it's important. Because at the end of the day, we're not perfect. If we were, we wouldn't be in college now would we?
Don't: Bottle yourself up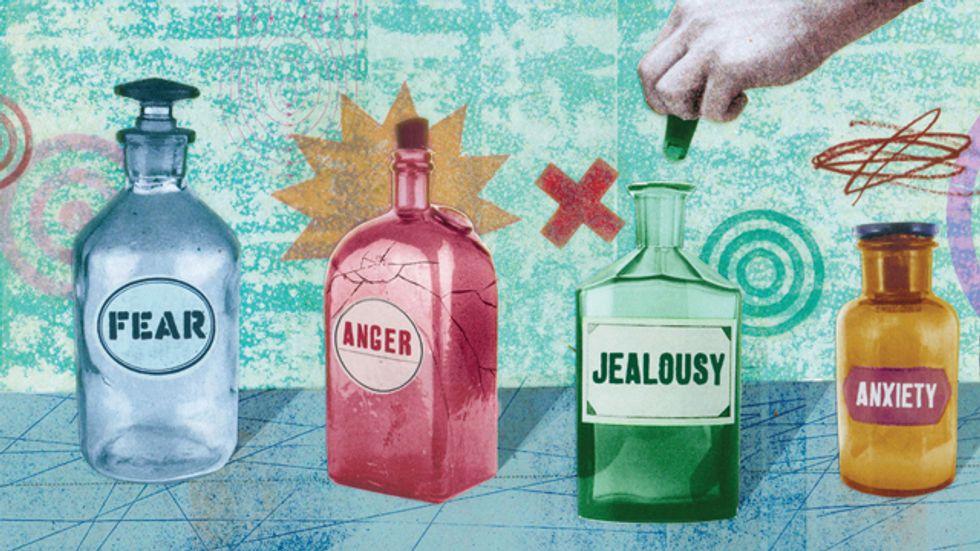 Like the last one, you won't be doing yourself any favors, and doing that feels very awful. If there's one unfortunate guarentee that can be given to you, it's that there are things that happen in college that you can't un-see, have you at a loss for words, or both. When that happens, find a friend, teacher, RA, CA, counselor, or anyone else willing to listen. It can help to let it all out. And if you don't believe me, take it from Fluttershy.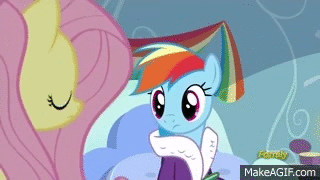 But most importantly...
Don't: Worry
There's a famous Mr. Roger's quote that could come in handy if you feel as though you might lose hope.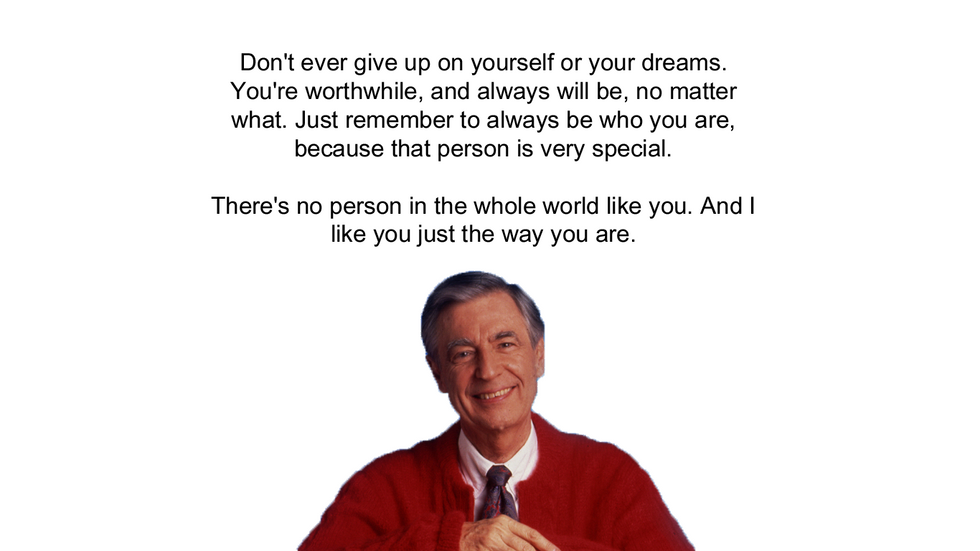 And if Mr. Roger's can like you for who you are, then there are others that can like you for who you are, too.
Have as much fun as you can. Be safe. And most of all, don't forget to let your inner self shine through.