At the beginning of the year, I was having trouble falling asleep. And even when I was falling asleep, I was still constantly feeling tired. After realizing how sluggish it made me feel throughout the day, I decided to take action and fix my problem; I decided to establish a bedtime routine.
Now I know it sounds kind of lame, but doctors consistently emphasize the importance of having a small nighttime routine to help you wind down from your day. Here are some of the things I have started doing to help me get a better night's sleep.
1. Go To Bed Early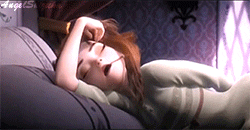 Giphy
This one obviously can't be done every night. Sometimes tests, projects, and even hangouts with friends keep you from getting in bed too early. And that's okay. But on nights when you find yourself having a light schedule, try to get to bed a little early rather than staying up until 2 am watching Friends.
2. Your Phone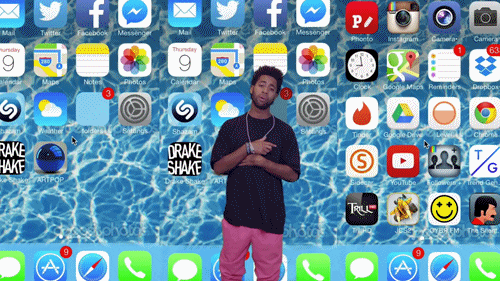 Giphy
I'm not going to lie and say that I turn my phone completely off at 10pm. In today's world, I don't really think that's realistic. But there are things you can do with your phone that will help you get a better night's sleep.
The first thing you can do is set a timer on your phone to automatically switch to night mode at a certain time. I have my phone switch to night mode at 10:30 pm every night. This lowers the amount of blue light you are taking in, which is known to hinder sleep.
Another thing you can do is stop checking social media at least 30 minutes before you go to sleep. According to Sleep journal article by Jaime E Sidani and Jessica C. Levensonmay, every time you check social media, you are interacting with media. This interaction alerts your brain, which could possibly make it harder to sleep. Consider checking Instagram about 30 minutes before you go to bed, and then turning it off for the rest of the night.
3. Come Up With Your Own Wind-Down Routine, And Stick To It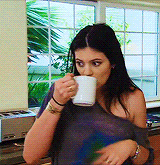 Giphy
Everyone is different, but it is important for everyone to have a wind-down routine and to stick to it. I like to make a cup of tea and read a couple pages of my book before I fall asleep. And sometimes, it can be hard to follow through with that routine every night, and that's okay. But if you have time, try to find something that can help you relax and stick to it.
I know it is hard to stick to a bedtime routine EVERY night, but it is important to stick to it as much as you can. Especially during the week where you have to get up early for school or work. So consider trading in those tweets for some zzz's, and find a routine that works for you!