Spring break for college students is usually a time when people book flights with their friends and relax somewhere tropical. Spring break is typically a time to take things easy. Spring break most commonly means forgetting about issues in the world. Spring break is viewed as a break from reality. Spring break, for 65 students at the University of Connecticut and myself, was the farthest thing from a break from reality. Instead, it was the reality check that I needed.
Four groups comprised of 15 people total went to four different places in the United States to build homes with Habitat-for-Humanity during spring break. The locations included Peoria, Arizona, Birmingham, Alabama, Tacoma, Washington, and last but not least, Taos, New Mexico.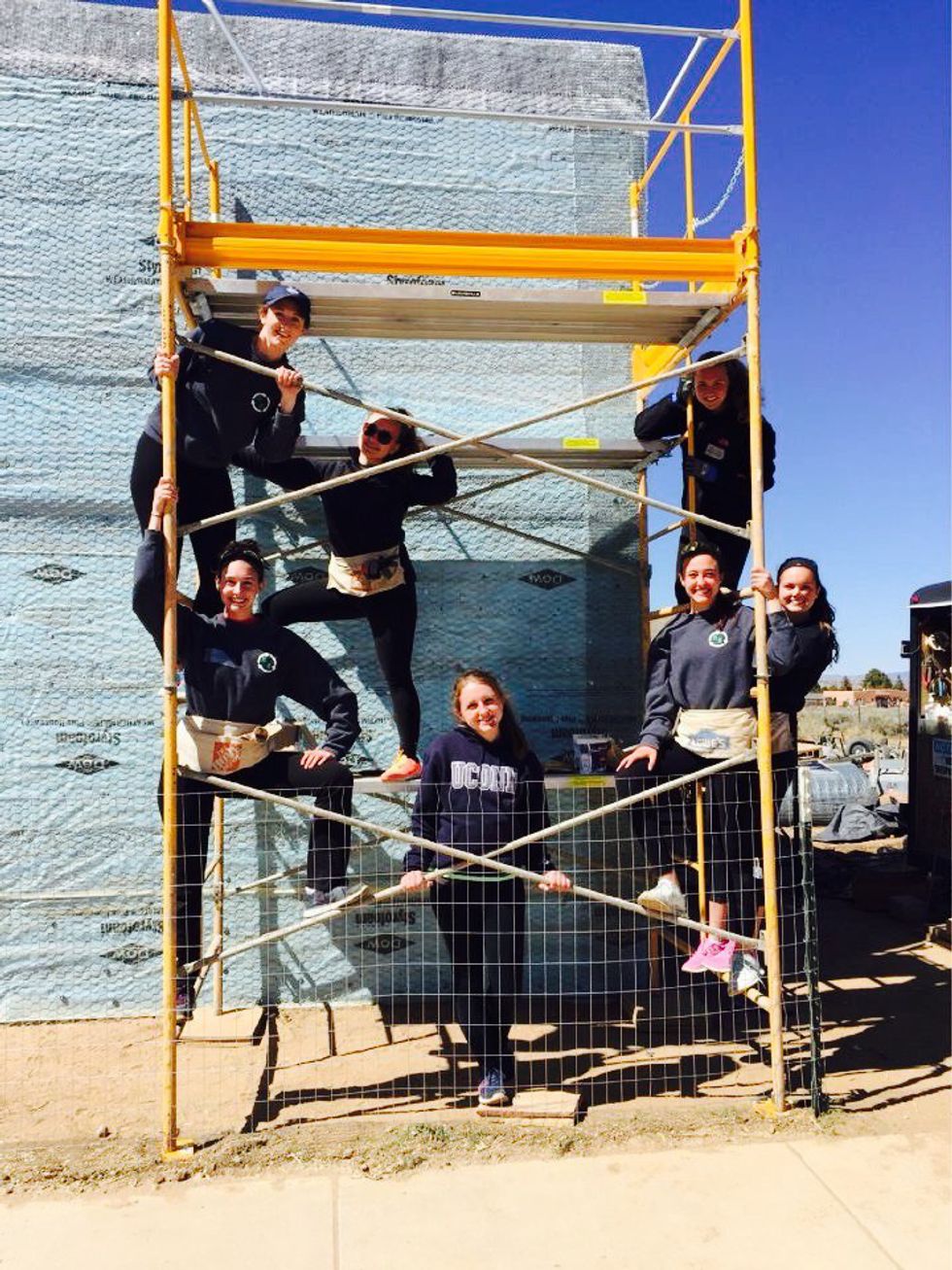 In the small town of Taos, 20% of the population lives below the poverty line and the median personal income is $26,000. According to the State Housing Authority, 90% of the people who reside and work in Taos cannot afford a home of their own. Hearing those statistics before deciding to go on the trip were not nearly as impactful as seeing them with my own eyes.
I spent my week in the windy but desert area of Taos, NM. Here's how it went:
After traveling for a total of almost 12 hours by car, then plane, then car again, we arrived at the local convent that was hosting us for the week. My first reality check was when I realized that our home had no heat and the temperature would drop below 30 degrees at night. I only brought one sheet and one blanket.
My second reality check was realizing that 30 people were living in the convent for the week and that the shower was most likely going to be freezing cold every time I showered.
Although these living situations were less than subpar, I wouldn't have wanted them any other way during my time in Taos. Living in freezing temperatures, feeling crowded, and being uncomfortable put me in the shoes of the family who is receiving the home that our group built.
Vera Romero and her 15-year old daughter live in a trailer that only gets heat in the living room. Romero said she and her daughter share the couch in the living room because their bedrooms aren't heated at night. The pipes in their trailer burst on a regular basis because the plastic is cheap. The dryers don't work properly because of faulty electric lines. The bus comes 2 hours before school even starts, forcing her daughter to wake up before the sun even rises.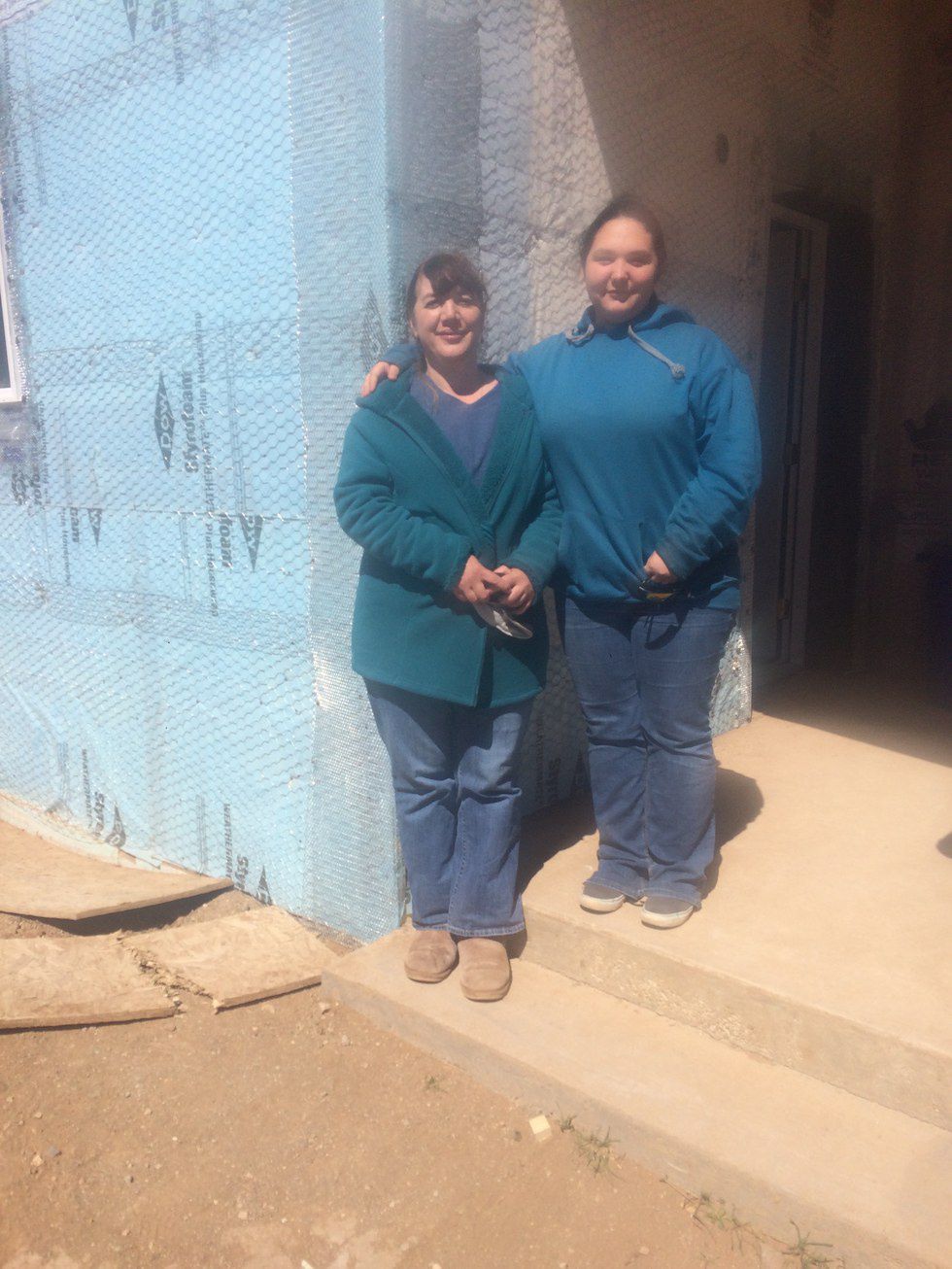 Romero said that she has been living as though she is always camping for 20 years...up until now, when she will receive keys to her first home, built by the help of 14 UConn students including myself.
"It's pretty exciting to watch the homeowners get the keys to their new house. They've gone through a lot of obstacles in life and it's a heart wrenching experience to see these people cry when they get their new house," Mark Trujillo, construction supervisor for Habitat-for-Humanity of Taos, said.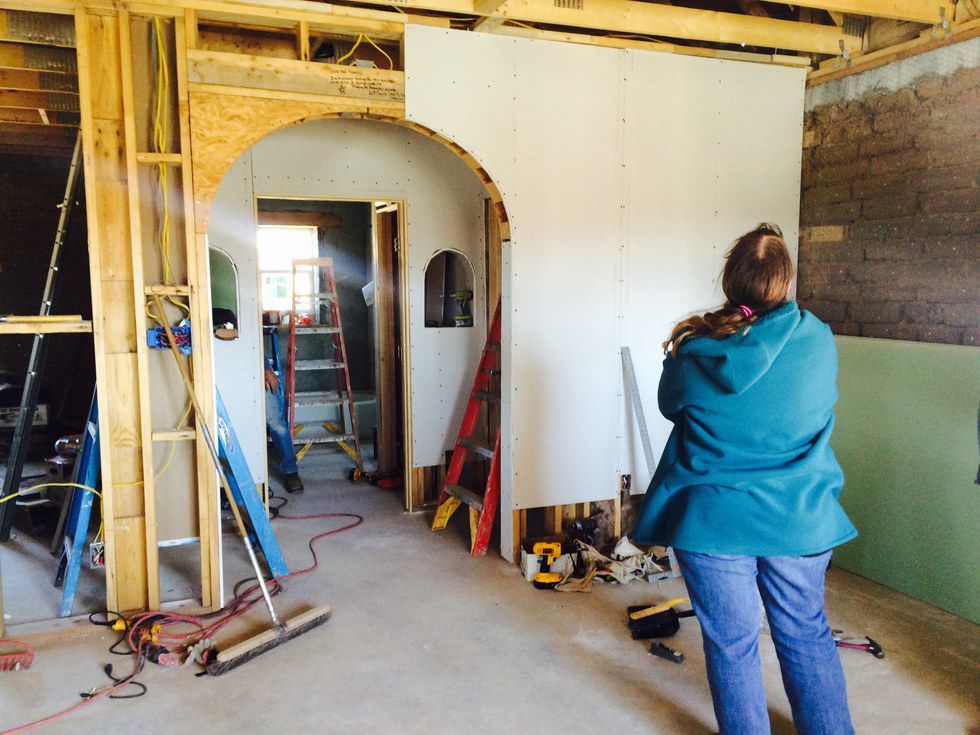 But, without the help of volunteers, building these homes wouldn't be possible.
"Our biggest obstacle would be the local volunteer base. We have awesome local volunteers, but there are only five to ten that are consistent," Drew Dickey, volunteer coordinator for Habitat-for-Humanity of Taos, said.
Luckily, Habitat-for-Humanity of Taos attracts volunteers from all over the globe.
Trujillo said they work with people from all over the country. He's worked with people from Australia, India, and even Germany.
Currently, Habitat-for-Humanity of Taos builds one home per year, and both Dickey and Trujillo hope to increase that number in the near future.
"There are 14 more lots available here and if we acquire those lots, we're hoping to build two to three houses at a time instead of just one," Trujillo said.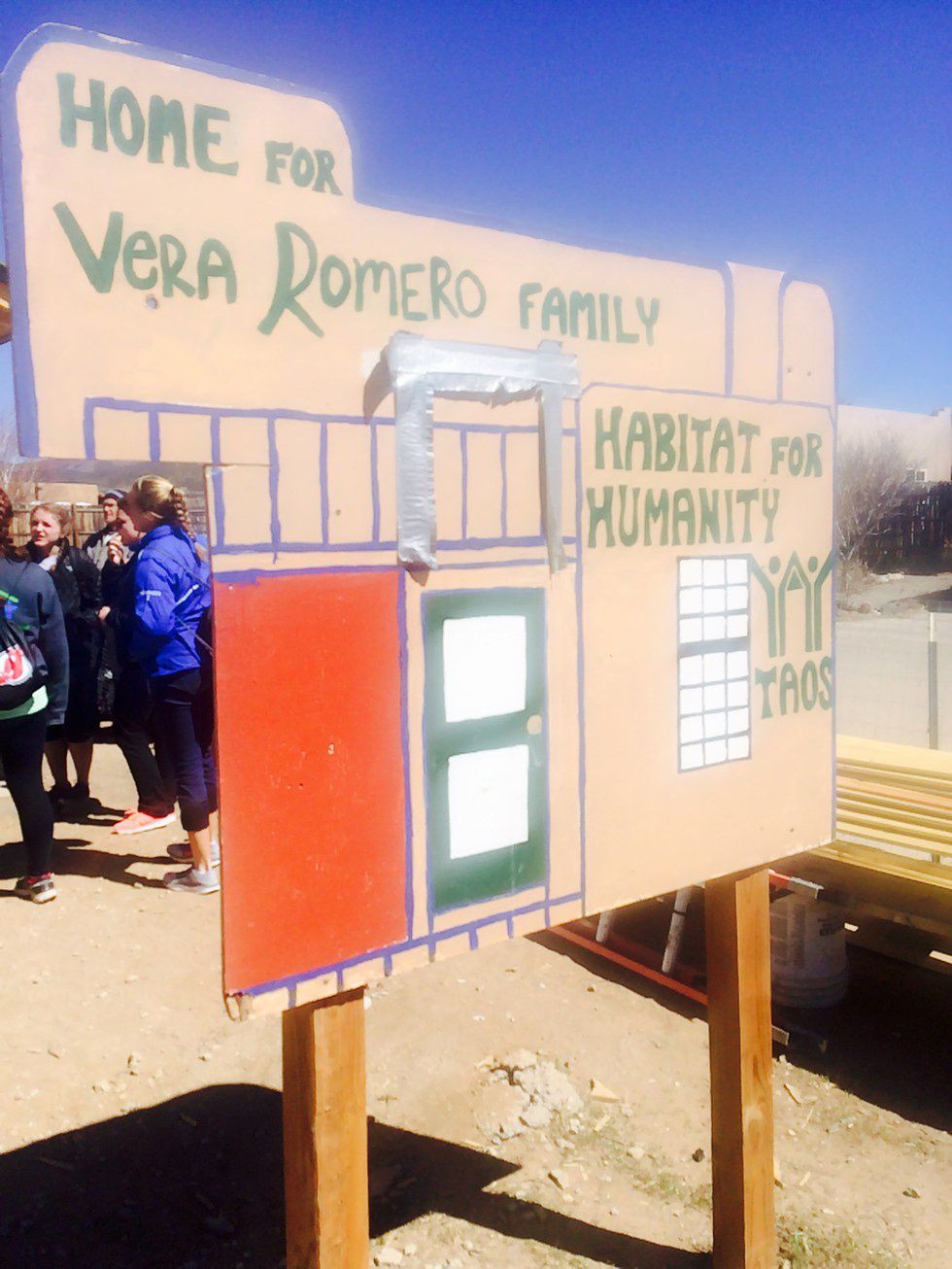 To see actual footage of our once-in-a-lifetime experience, click on the video link below.
https://www.youtube.com/watch?time_continue=8&v=xmXKT-AJdmQ