For Floridians, the holiday season starts the minute the temperature drops below 80 degrees. For others, it starts with the leaves changing color or that first whisper of a winter chill blowing through. For coffee lovers, it starts the second coffee shops brings back such favorite seasonal drinks like the Pumpkin Spice Latte, the Peppermint Mocha, and the Eggnog Latte. As a coffee lover myself, I've compiled a list of some of my favorites that you need to try if you are a coffee lover and have always wondered about these drinks.
Dunkin' Donuts Peppermint Mocha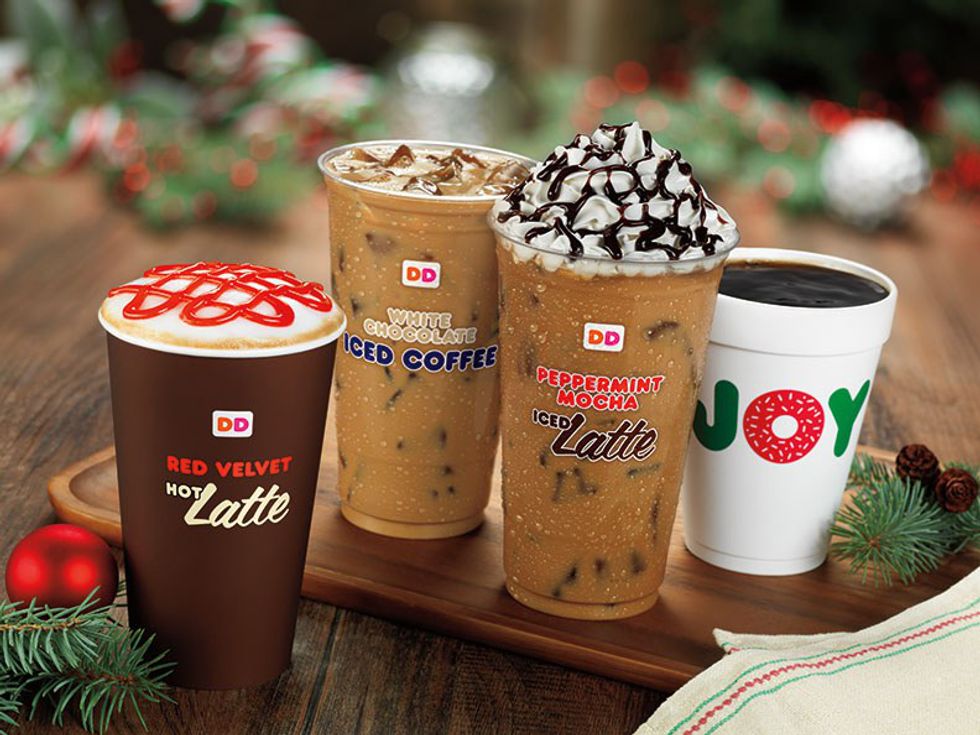 It's not the holidays until I can get my hands on one of my favorite, if not my all-time favorite, flavor combinations: peppermint and chocolate. The addition of just-strong-enough espresso makes it nirvana. Dunkin's version also isn't as sweet as Starbucks', which is a plus when going out for coffee is a treat instead of an everyday occurrence.
Starbucks Eggnog Latte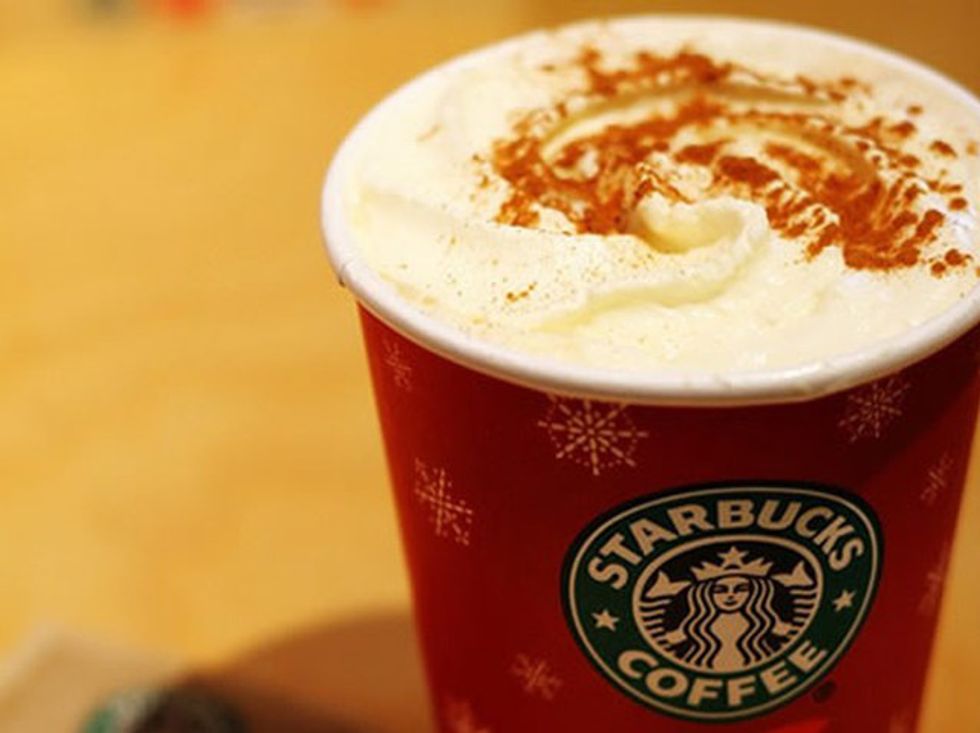 I'm a sucker for sweets and good eggnog, so steamed eggnog plus espresso is basically my dream drink. What makes it special to me is that it only comes around once a year and it makes me feel all good and holiday cheer-y inside when I drink it. I also love that I don't get sick of it halfway through, a problem with a lot of eggnogs as some can be too rich. The nutmeg topping is also a nice touch. Starbucks also introduced an espresso version of their Christmas Blend that can be added to any drink for .50 cents extra. It's so worth it as it's a smoother taste than the regular espresso Starbucks uses.
Starbucks Chestnut Praline Latte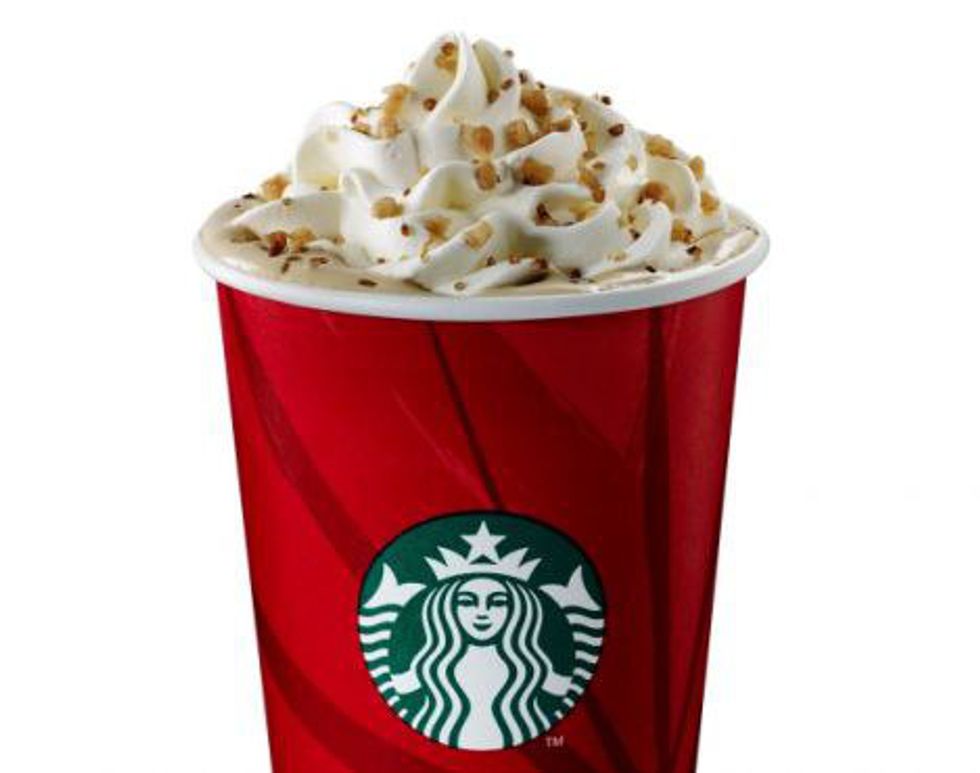 This latte isn't as sweet as some of the other holiday drinks and it has a nice balance of more unusual flavors. The taste conjures images of blazing fireplaces, gloves, playing in the snow (for those of us not in Florida…), and being surrounded by family and friends. This latte, introduced in 2014, is a delicious new-ish addition to the menu.
Dunkin' Donuts Candy Cane Crunch doughnut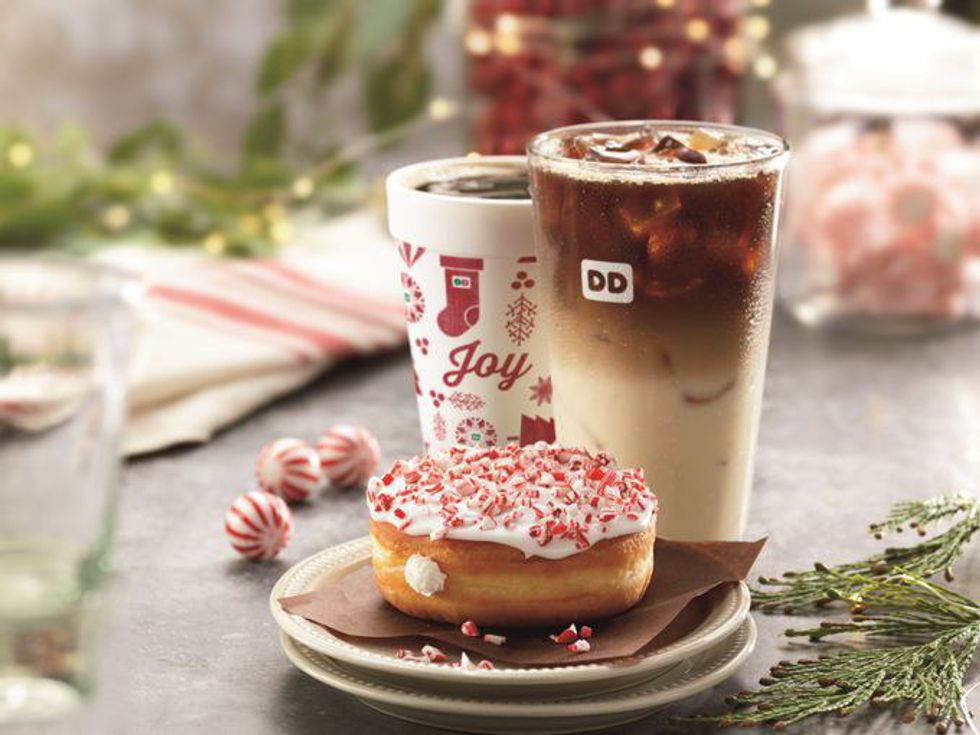 Here's another favorite flavor combination: mint and sweet. This doughnut is shaped like the Boston Kreme doughnut to allow for the vanilla buttercream filling inside. The buttercream is a delectable counterpart to the vanilla and crushed candy cane topping.
Hit the comments and let me know some of your favorite holiday drinks and snacks!
Full disclosure: I was previously employed by Dunkin' Donuts.