You may be curious why I'd like to nominate a 200-year-old green gravedigger who looks like Dr. Frankenstein's monster as the best dad to ever walk across the television screen, but I am here to tell you friend, the reasons are many! He's the dad that Edward Wolfgang looks up to, the dad that all kids can learn from, and the dad that has the ability to guide other dads to be better dads. In short...
Herman Munster is a rad dad.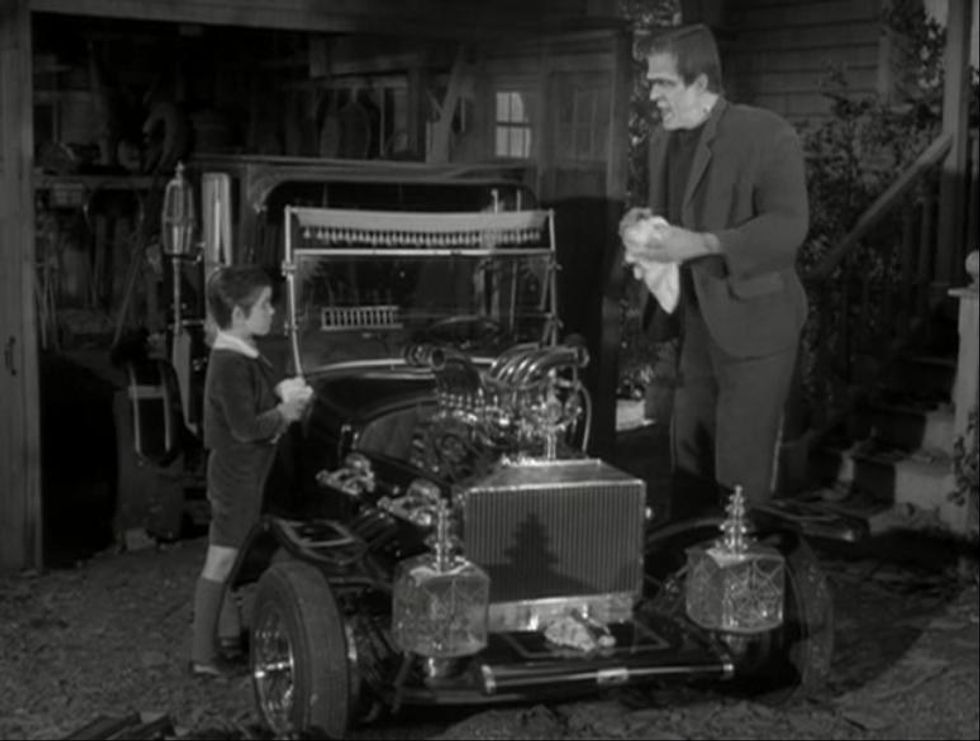 From September 1964 to May 1966 Herman appeared on screen Thursdays at 7:30p.m. in the CBS sitcom, "The Munsters" for a total of 70 episodes. Each episode played up the satire of classic monster movies and traditional family values of the time. This show was created by the makers of "Leave it to Beaver" and in its first year tied in the charts with "Gilligan's Island."
What I find most admirable about "The Munsters" is that despite the fictional characters being unusual and odd in their appearance, they resemble the epitome of what it means to be together as a family at home. They learn, love, and grow together as a strong bonded unit. They truly define the All-American family with Herman sitting on the throne at the Munster Mansion as the All-American Dad.
Herman Munster is a devoted husband, a loyal father, and a hardworking man. When morals are in question he is quick to contemplate the best answer for everyone involved and always strives to provide insight into how his son can grow up to become the best version of himself.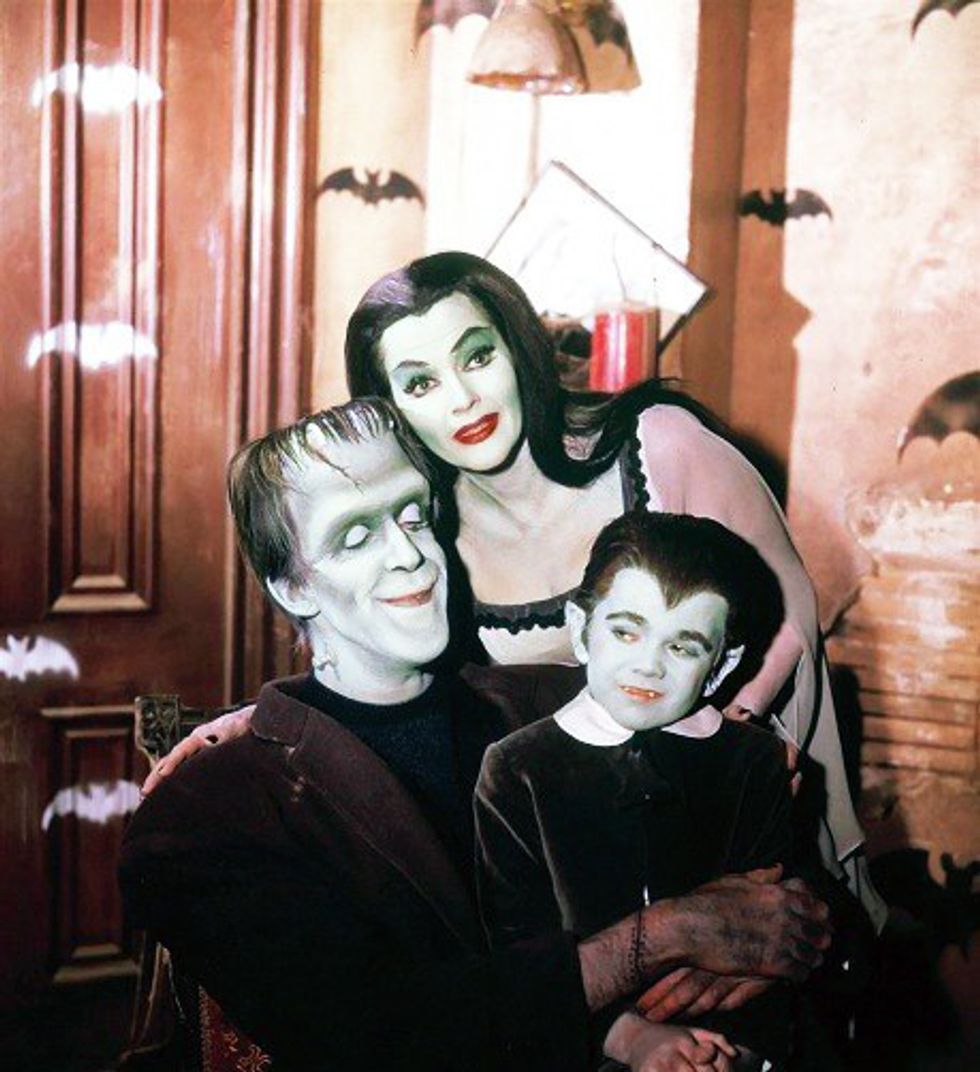 A perfect example of one of Herman's best lessons is found in Season 1, Episode 19, titled, "Eddie's Nickname." Little Edward is getting made fun of at school for his height. He barges in the front door shouting, "I'll never go again!" and upsets the entire family with his horrendous mood. To diffuse the situation it is agreed that Herman should go have a father and son talk with Eddie.
Herman doesn't hesitate, except to point out maybe he should have the talk by the mantle because someone he admires did that with his son. That just shows Herman was trying hard to follow a good example when teaching, (even if he was learning from an actor on TV).
In his room, Eddie talks about how he wants to be tall like his hero. Herman tries to make Eddie feel better by telling him his hero is probably some good for nothing chum, but then Eddie points out, "Dad, the hero I'm talking about is you!"
Eddie's grandpa concocts a magical potion to make him taller, but instead the boy grows a lush beard. To avoid getting made fun of even further, Eddie stays home from school and Herman takes him to the doctor. Meanwhile Grandpa thinks the next best solution is to teach Eddie how to fight and the two strap on boxing gloves. Herman steps up to intercept that as a terrible decision.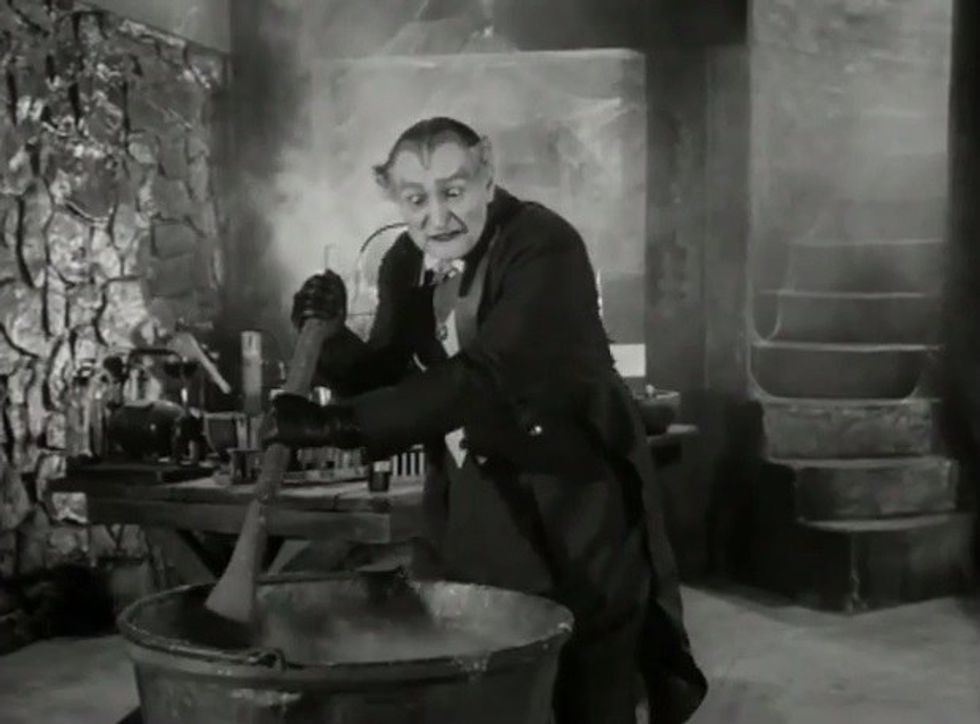 When the beard goes away and all is settled down, the family sits around the dinner table. Herman looks to Eddie and questions if the entire ordeal has provided him with any sort of insight into how to handle being made fun of at school. Eddie shakes his head yes.
Herman says, "The lesson I want you to learn is it doesn't matter what you look like. You can be tall or short or fat or thin or ugly or handsome, like your father, or you can be black or yellow or white - it doesn't matter - what does matter is the size of your heart and the strength of your character."
See, what a rad dad?!