For centuries, açaí (ah-sah-EE) bowls have remained a staple food in the lives of people in the Amazon and recently Westerners have become charmed by this superfood for its astonishing benefits and great taste. This new craze surrounding açaí is one of our healthiest obsessions yet.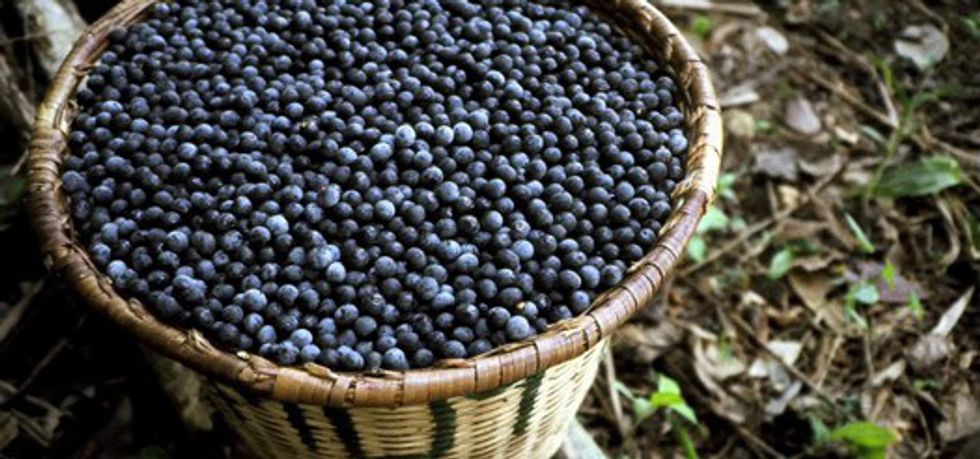 The deep purple berries grow from palm trees and are native to South America and parts of Central America. Açaí berries are wild-harvested, allowing the sustainable industry to assist in the growth of the Amazon rainforest. So not only are you eating delicious, healthy fruit, you're helping stop deforestation of the rainforest.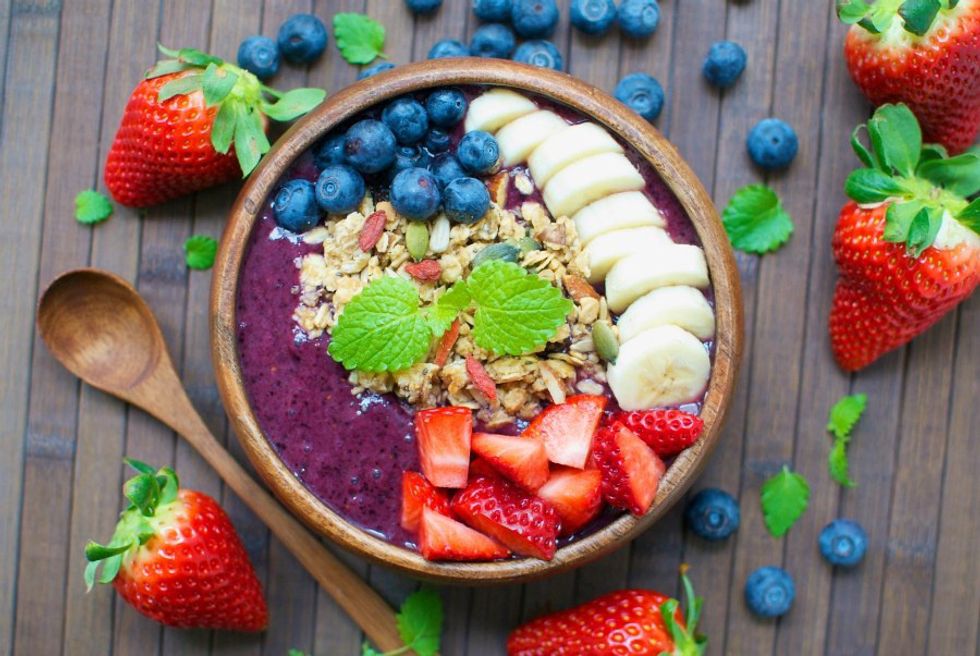 The açaí berry is loaded with antioxidants and heart-healthy fats and fiber, making for a tasty and nutritious meal. In a study conducted by Brunswick Laboratories, the açaí berry antioxidant content is far superior to other popular berries such as blueberries, raspberries and strawberries.
I create an açaí bowl every day and the essential fatty acids in the berry release energy throughout the day, making it a perfect morning food to power through the day.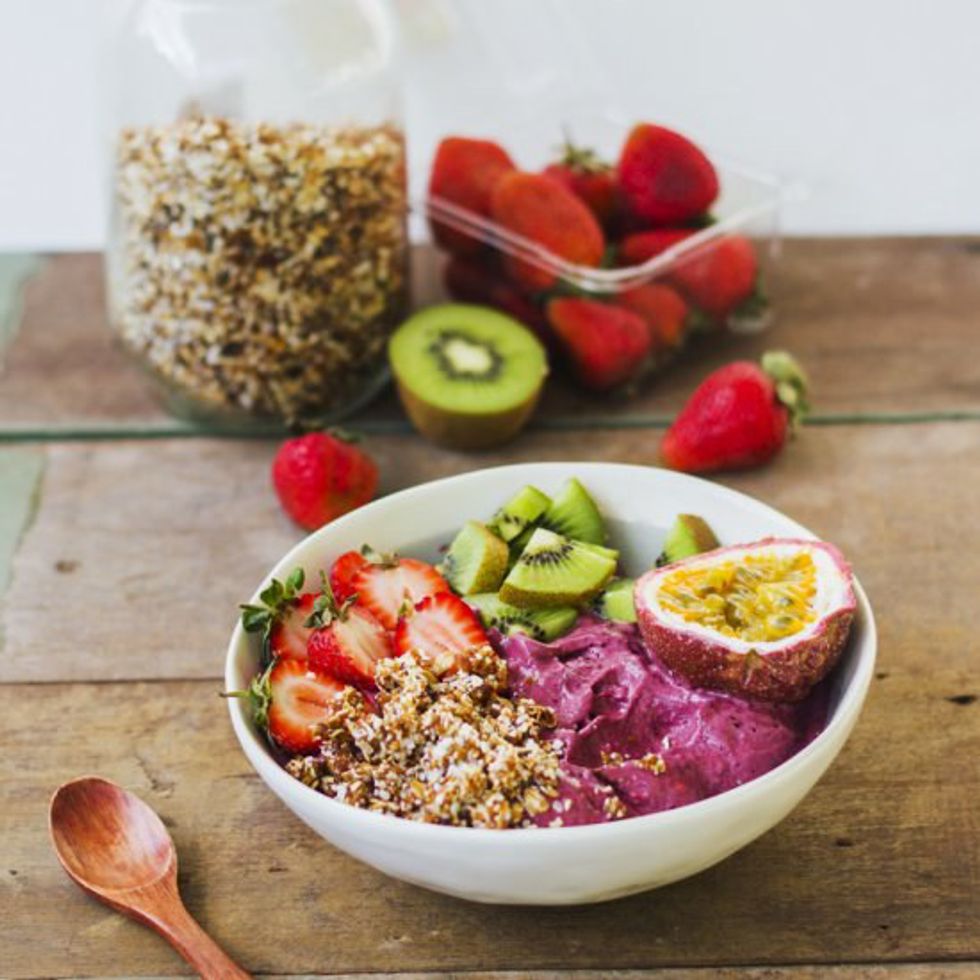 I normally make mine at home, but some lovely açaí bowl spots to try out are Goodness juice bar, Tasty Harmony and Rush bowls.

I have found these ingredients make my perfect açaí bowl:

Frozen açaí purée
Frozen fruit and berries
All natural Fage yogurt
Green machine Naked juice
Almond milk
Blend together, then top it off with fresh cut strawberries, granola, goji berries and coconut flakes and prepare to become an açaí bowl fanatic!