Hans Zimmer is a German-born film composer and keyboard player whose music is recognized world-wide. Zimmer is often known for his success in scoring recent blockbuster films such as "Interstellar," "The Lion King," "The Dark Knight," and "Inception," but it is his other musical accomplishments that I find most interesting.
Zimmer has no formal training, but, rather, as a young adult developed an interest with synthesizers and similar equipment and considers himself to be self-taught. Despite his lack of formal training, Zimmer found a spot playing for multiple new wave style rock groups such as The Buggles, who produced the 1979 song "Video Killed the Radio Star," and Helden, who he toured with briefly in the late '70s. After his brief stint as a rock musician, Zimmer partnered with Stanly Myers, a film composer, to form Lillie Yard Recording Studio in London. During his time working with Myers, Zimmer produced a number of scores for small independent films, until the opportunity to produce his first solo score was presented to him by Nico Mastorakis in 1987.
Later that same year, Zimmer's score for Bernardo Bertolucci's film, "The Last Emperor," won him an academy award for Best Original Score. The big turning point in Zimmer's career came in 1988 when he produced the score for Barry Levinson's "Rain Man." For "Rain Man," Zimmer broke out of the box by creating a completely different sound for what was considered a "road movie" by replacing the commonly used strings and guitars with steel drums. He repeated this process again just a year later, when he composed Bruce Beresford's film "Driving Miss Daisy," using nothing but synthesizers and samplers.
During the '90s, Zimmer continued to use his "out of the box" style to score multiple award-winning films, such as "Thelma and Louise," "K2," and "Drop Zone." In 1994, Zimmer was approached by Walt Disney Animation Studios to compose the score for "The Lion King." This was the first animated film Zimmer had done in his career, but it won him a total of five awards, including another Academy Award for Best Original Score and two Grammys. In the 2000s, Zimmer's career blossomed as he did scores for multiple blockbuster movies, including "Black Hawk Down," "The Da Vinci Code," and "Gladiator." Between 2010 and today, Zimmer has composed a multitude of movies and events, ranging from "Inception" to the music for the 84th Academy Awards. Zimmer's success has continued to grow through the later 2000s as he has scored films like "12 Years a Slave," Tomorrowland," and "Interstellar," and, in 2010, he received a star on the Hollywood Walk of Fame.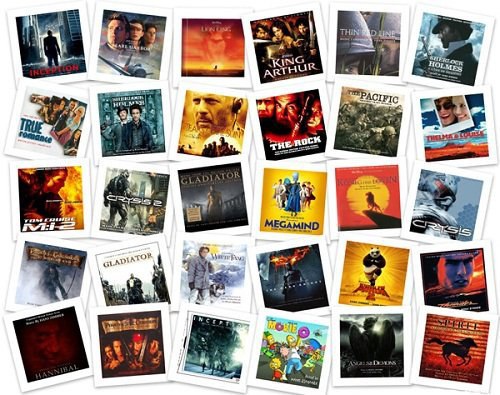 Hans Zimmer's particular style is very different and unique from many of the other composers of the current time because of his lack of formal training. Zimmer is well known for his unique sounds and very distinct musical scores, especially in his most recent films. Zimmer's style seems to consistently break the mold for what is expected of a film score. He often uses a very avant-garde sound styles, such as his use of an out of tune piano for the "Sherlock Holmes" film or the use of the traditional African choir and instruments in his "The Lion King" score.
Zimmer's style does, however, drastically change from film to film, and often correlates directly with the content of the film. This is especially apparent in the differences between his "The Lion King" and "Inception" scores. In "The Lion King," Zimmer relies heavily on the cultural instruments and sounds of the native African choirs to add depth to the story line and tie the visual setting in with the musical setting. The score's instrumentation relies heavily on the uses of voice and choirs rather than stringed or other European instruments. The score also features many traditional African woodwind instruments and percussion elements, such as bongos and djembe. By replacing the more traditional European style instruments, Zimmer was able to heavily feature the cultures of African peoples, even though the film never shows actual people. The flip side to this is that this score was designed for children, and, therefore, most of the music is structured to be sung along with. Many of the songs feature an unchanging rhythm and repeat the same or very similar words over and over.
Zimmer's Inception score reflects heavily on his own personal music experience in that it heavily features synthesizers and other computer generated sounds and instruments. The instrumentation for this score is incredibly hard to pick apart, because most of it is computer generated and has been altered to best fit the story line. Throughout the score, the music evolves multiple times within each individual track. Zimmer does this to compliment the unfolding of events within the film, and, in many cases, the film develops at same points that the score does. Zimmer shoes his experience and expertise throughout the film by heavily featuring the synthesizer and using it to show the development of on-screen events, which contributes in many key ways to the film score's development.
It is no surprise that Zimmer's latest piece is in the upcoming film "Batman Vs. Superman: Dawn of Justice," where his sound is paired with the progressive style of Junkie XL. This film has not yet hit theaters, but based on Zimmer's previous works, this film will likely have a very unique sound when compared to other recent films.