Alright bros, we have a problem.
Apparently, we men can't keep our egos in check for more than two seconds because everywhere I go, I see guys in the gym crowding girls. The problem is, these girls either want to be crowded for the attention, OR they are too afraid to say anything to the guys crowding them.
For example, Chad, with his white stringer tank and chicken legs, is following around Julia, who is an attractive girl in the gym. Every area she walks to, Chad conveniently happens to be there. When Julia is hitting her single arm dumbbell rows, he is standing there "encouraging" her to keep her back straight and to put her weight up for her.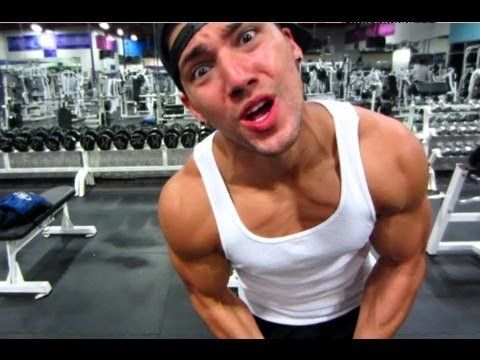 Guys, this isn't cool.
From experience, 90% of girls in the gym just want to be left alone to do their workouts. Really, chill out.
Next, we have Brad with his ultra-ripped cutoff and short bodybuilding shorts. Brad comes with his girlfriend Becky to the gym. Becky isn't used to working out, and Brad knows this and takes advantage of it. Brad overspots Becky on all of her exercises and gives generally bad lifting advice, like encouraging her to do more weight than is safe for her experience.
Then, Brad notices a girl in the gym who is wearing tight leggings and a crop top. He immediately tells his girlfriend to never dress like that, because his ego is fragile much like his squats and he can't stand the idea of his girlfriend feeling confident in her body to wear a cute outfit. Sound familiar?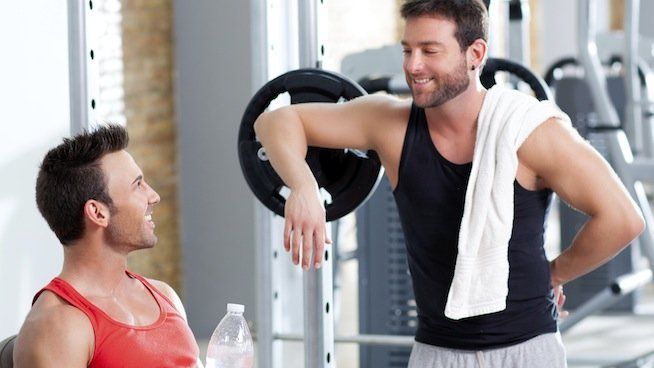 Guys, don't be Brad.
Really, there is no need to try to tell women what to do in the gym. Unless you are a registered dietician, personal trainer, or just REALLY good with workout planning, you shouldn't be telling anyone what they should be doing in the gym.
Also, a general life rule — never comment on what a woman is wearing in the gym... or anywhere for that matter. You make yourself look like a petty, insecure ass. Focus on yourself more and less on controlling women in the gym, because you'll probably find more wrong when you start looking in.