So you chose the crazy horse girl. The girl who spends more time at the barn than at home, who spends her weekends showing and spends her money almost exclusively on horses.

The horse world can be chaotic, confusing and very expensive. Often the lingo can sound like a foreign language, so here are some tips to help you get by.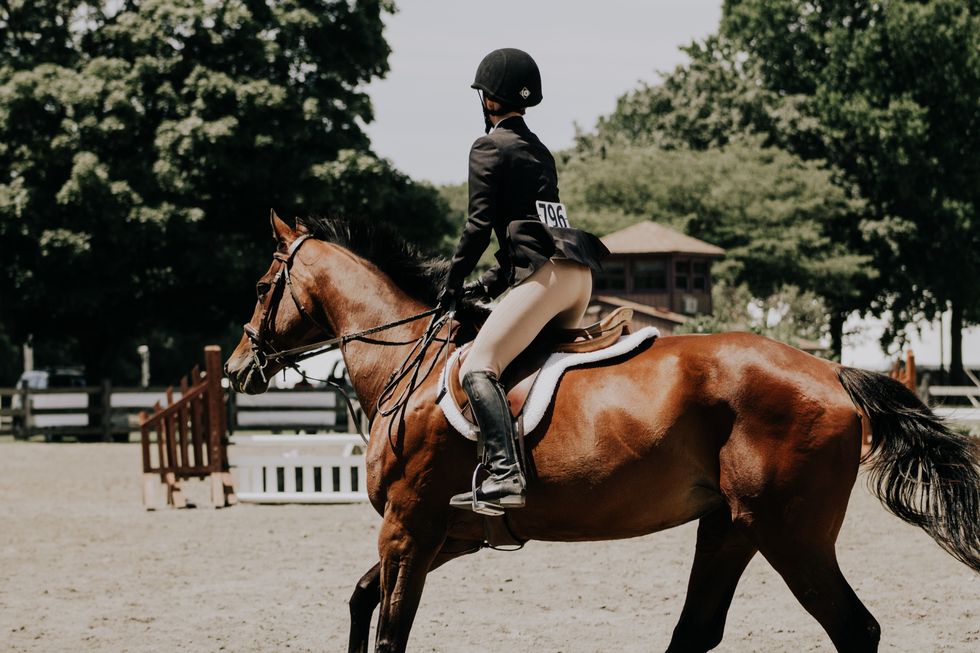 1. Her horse will come before you.
Her horse has been there long before you have. Show prep will come before date nights and it's not because she doesn't love you, it's because she also loves this sport.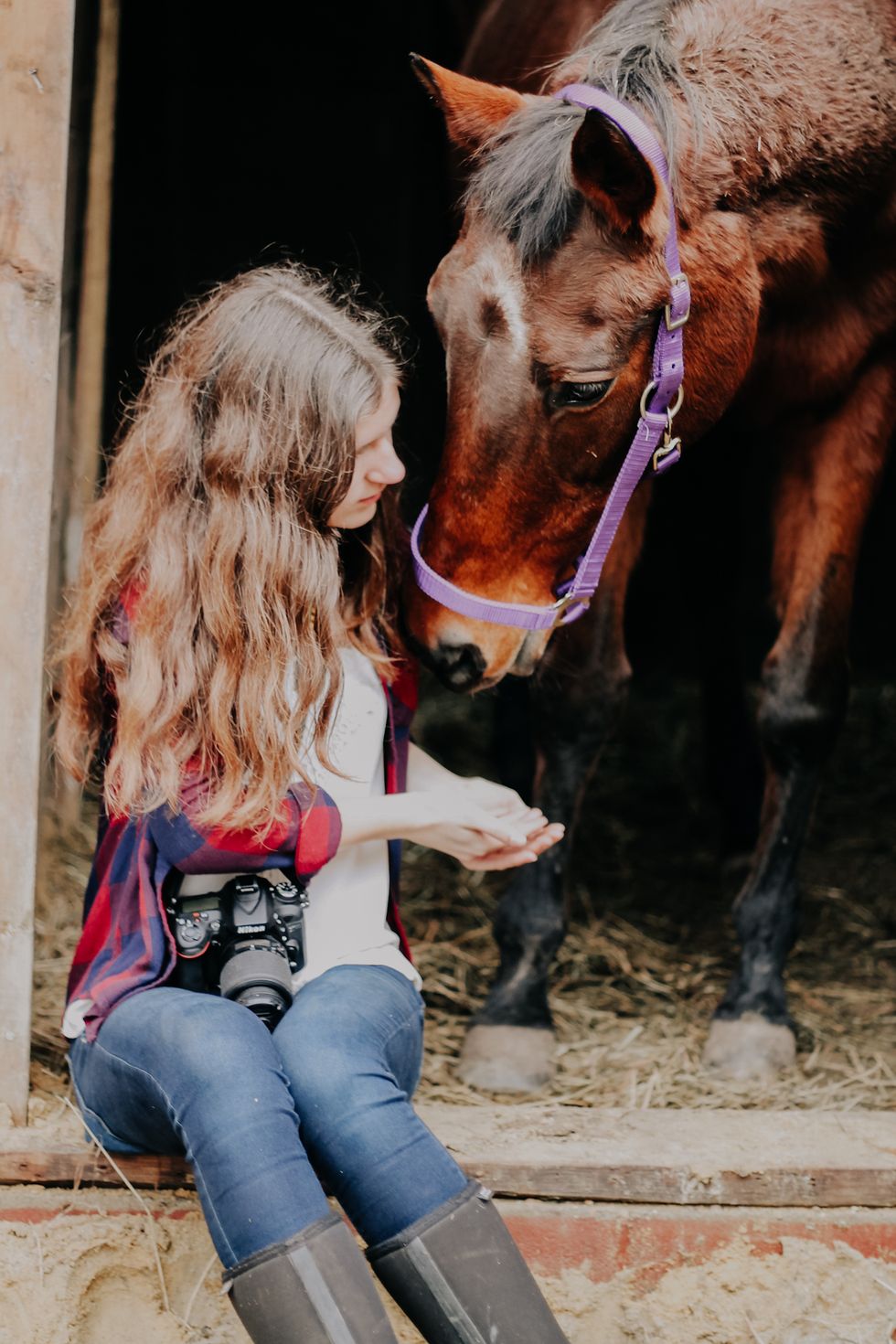 2. You are now an amateur photographer and videographer.
Your camera roll will be full of videos of her, her horse, her riding her horse, etc. Oh, and don't stop recording if she starts falling, we love some fail footage.
3. No, the horses are not blindfolded...
... They're just wearing fly masks
4. Go to her shows...
... it will mean the world to her. Celebrate her successes by her side and be there if she doesn't pin in one of her classes. Supporting her doing something she loves is the best thing any guy can do for his girlfriend.
5. ... But show days will feel like the longest day of your life.
You'll be holding halters, saddles, and horses. You'll be wiping her boots as she's about to enter the show ring and taking lots of pictures and videos. You'll be hot and sweaty and probably a bit confused by the show lingo, but at the end of the day, you'll have the happiest girlfriend.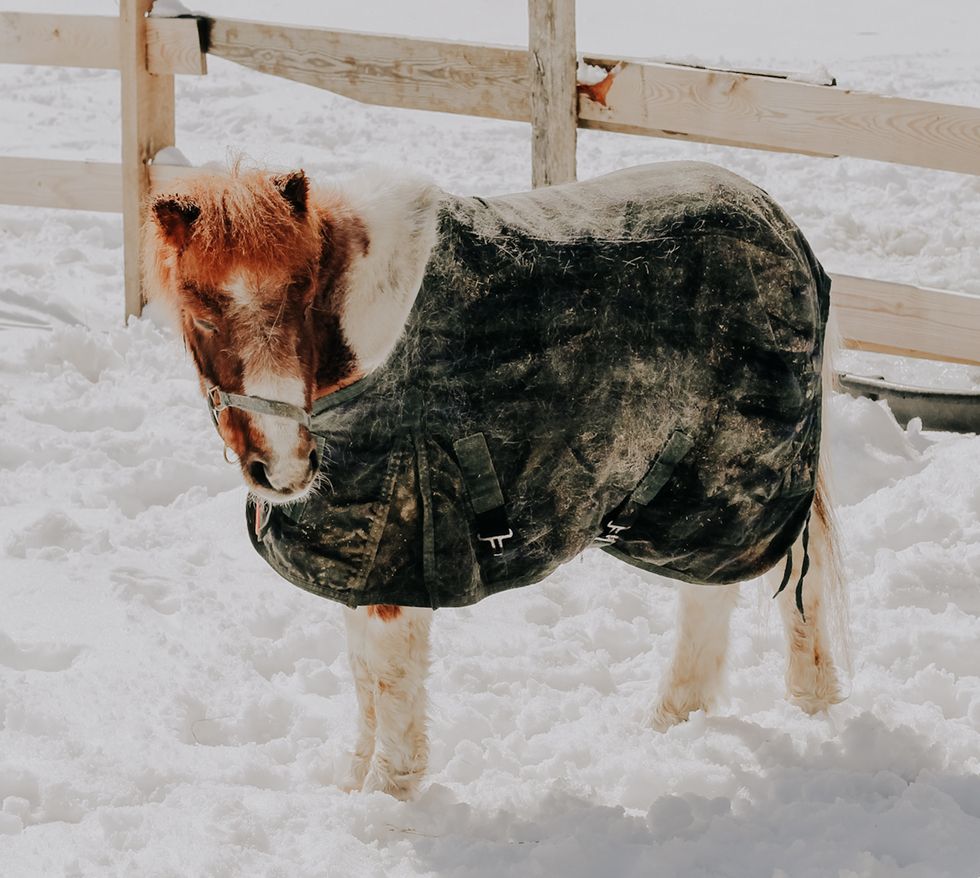 6. That's a miniature horse, not a baby.
Yep, that's as big as he's getting. Yep, he's an adult.
7. If she's a working student, bring her lots of food and coffee.
Especially during the winter months sometimes a hot chocolate is all she needs to get through the last few lessons of the night.
8. Keep some treats in your pocket.
Do anything it takes to win the horse over.
9. If she says she's going to the barn for an hour, don't expect her to be back for three.
Things come up unexpectedly… ponies need schooling, someone forgets to blanket a horse. There are always things to be done around the barn so an hour trip is out of the question.
10. Don't walk behind the horse.
Just don't do it. Rookie mistake.
11. If you go tack shopping, expect to leave broke.
An equestrian can never have too much of anything. The polo wraps are obviously calling her name even though she has ten pairs at home.. and the saddle pads… and the polos.
12. Support her as she pursues what she loves.
Riding can be crazy, draining and exhausting. Some days she'll fall asleep during the opening credits of the movie or opt to stay in for date night. Some weekends will be packed with shows leaving little time to see her. Some nights her horse will need her and she'll have to go. But she's doing what she loves and the best thing you can do is support her, even if you don't understand this crazy world we call equestrianism.