Four weeks have passed since news broke out about Ariana Grande and Pete Davidson's flourishing and social media-friendly relationship. The new couple quickly began to be the talk of the town as Grande jumped from her "toxic" relationship with rapper Mac Miller to a laughter-filled one with Saturday Night Live's comedian Davidson, who also recently went through a breakup with Cazzie David.
The fresh couple's relationship escalated quickly as within a few weeks, Davidson received not one but two Grande-inspired tattoos, and, more shockingly, the couple is now reported to be engaged!
Yes, you read it correctly: after a month of dating, the two partners are ready for the biggest commitment of their life.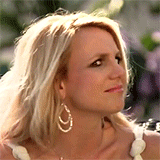 Of course, these public celebrities will be criticized for their impulsive decision; however, is the disapproval rectified? Obviously, some hasty marriages end poorly, but not all do! In fact, my parents got engaged after one week and trust me, they're marriage is as hard as a rock!
"It's a recent engagement. They're just two people who found love quickly and make each other happy all the time. They both started talking about it this past weekend. It's nothing they've been hiding" - People Magazine
The pair is two mature 24-year-olds who have gone through plenty of emotional relationships—they could very easily know that they have found "the one" in each other. When two naïve, inexperienced individuals plan on getting married, it's different than compared to two people who have gone through various relationships, breakups, hookups, and other knowledge-building opportunities. Every relationship and encounter one undergoes helps teach him/her about the type of person they are and who they are looking for to spend the rest of their life with.
Therefore, it is possible for one to know pretty quickly that the human being in front of them is their life-partner. Yet, for a partnership to realize this judgment and to have a surviving, long-lasting relationship, both lovers have to look deeply into the other. They have to really be with one another at the moment. Even if it's on the first date, if they can see, feel, taste, hear the connection they're looking for, then a strong, healthy relationship could be built.
Not everyone finds their other half this way. With some relationships, the love grows gradually, but with others, it bursts like a fire, as a passionate spark quickly transforms into a burning wildfire. When you see someone shaking in front of you due to their adoration for you and you're glowing on the inside and out because of them, no one can refuse the blatant and, hopefully, shameless fondness and intimacy between two people.
I don't know the specifics about Grande and Davidson's relationship, but I'm praying that they don't crash and burn. So as of now, I'm calling all the wedding planners because I can't wait to see Ariana Grande in a wedding dress!