As we come to the close of election season, I have decided it's time for a review of the crazy, intense, most memorable moments as remembered by me: a scared but excited college kid. Let's begin with the announcements, followed by the primaries, and into the general election. Hopefully it's enough to take away the pain and suffering we've been through in the last year and a half. So sit back, take a breath, and laugh to keep from crying at America's pain.
When Donald Trump announced his candidacy, the world was shocked. We all laughed, cackled even. No one took him seriously... Look at us now. It began with the call for a wall, a banning of all Muslims, and somehow ended with a primary election win. I know. It was funny at first, but now here we are with a candidate who has been deemed as a borderline psychopath. Pundits on CNN, MSNBC, and other news networks and even myself thought it was hilarious that a businessman who has been bankrupt multiple times with a wife half his age, children who the world didn't even know about, and orange skin with white circles around his eyes that intimidate everyone that looks upon them would run for the highest office in the land. Fast forward to July, Donald Trump accepts the Republican nomination, and this was us.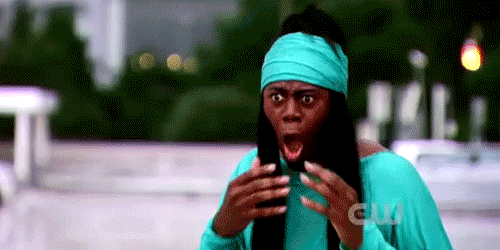 And who could forget the "Little Marco" incident? From the moment Donald Trump began running for president, he began tearing down his opponents, even saying that Ted Cruz' father was responsible for killing JFK. Exactly... From these comments, you would think that a child was running for the highest office in the land. But no, it's just a seventy year old billionaire with racist and misogynistic tendencies who does not know how to treat people, especially if they aren't male and white. You can tell from the last sentence that I clearly voted for Trump... Not.

On the other side, we had Hillary Clinton, Bernie Sanders, Martin O'Malley, and... who was the other guy again? I don't know. Anyway, on the left, the race was much more clean. Though America only got to hear Martin O'Malley speak a total of three times, the race was still more policy based than the opposite side. Bernie was focused on destroying Wall Street and making them pay for free public college, while Hillary made it very clear that she was friends with Wall Street, and instead thought the rich (which by the way are mostly herself and her friends) should help pay for affordable college with a higher tax. Sure, yeah... Completely competent legislation. The issue: America is incompetent.
Oh yeah, Martin O'Malley... Who really knows. I just know I met him once and he was incredibly handsome.
The race intensified with the debates. There were about forty-seven Republican candidates and they dropped like flies one after another. Who in the world thought we would see the day when John Kasich lasted longer than both Marco Rubio and Ted Cruz? Completely bizarre. During the debates, there was a lot of public dragging and unbelievable disrespect. From Donald complaining about his speaking time, to Carly Fiorina coming for Trump every chance she got, the Republican primary race was, essentially, a mess.
Oh, yeah! Remember that time Ted Cruz chose Carly Fiorina as his vice president before he even secured the nomination? I still giggle about it.
The race on the right was a spectacle never before seen in the eyes of Americans. Though there were moments of laughter, the entire thing was just down right sad. I apologize to any Republican who doesn't like their nominee. I'm experiencing a little bit of the same, but we'll talk later.
I know. This article seems incredibly biased, and that's because it is. As a democrat watching the GOP crumble, it was funny at times, but it was a much more serious event than thought to be. The rhetoric on the GOP's side of things was toxic and gave boost to those who are racist, misogynistic, xenophobic, homophobic, bigoted, and down right deplorable a way to be comfortable and loud with their beliefs. We watched it during the GOP convention when Sheriff David Clark, a black sheriff in Milwaukee, Wisconsin, gave a speech about law and order and basically denounced the entire Black Lives Matter movement. It was truly upsetting. There were other speakers who were upfront and comfortable about their beliefs, and it spoke more about Trump and his campaign than the entire GOP. Believe me or not, but a lot of my friends are actually good Republican people. I promise that people like Anna Navaro do in fact exist.
However, on the blue side of things, we had problems as well. Here was Hillary Clinton, a well-accomplished, educated, former Senator and Secretary of State whose husband was impeached and signed a bill that put thousands of African-Americans and Hispanic people behind bars, and Bernie Sanders, an independent democratic socialist with optimistic views that seemed almost impossible. One was sure to win the nomination, the other was sure to make it as hard as possible for her to win the nomination. The debates weren't as nasty as the red side, but they got pretty ugly. The Democratic Primary debates were policy based with a little bit of shade here or there, but still got the job done.In the end, we went with the former Secretary, which... I'll be honest, I was iffy about but #GirlIGuessImWithHer.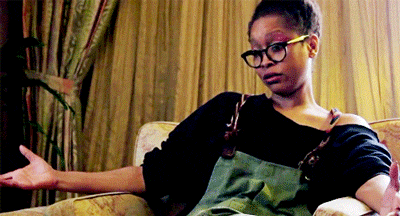 On to the Conventions. Actually... no. We know what happened there, and, for the sake of both Melania Trump and Michelle Obama, forget that they even happened. I will leave you with this one ICONIC quote from our First Lady, a Princeton undergrad and Harvard Law graduate, Michelle Obama: "I wake up every morning in a house that was built by slaves." (PS: this is how to not plagiarize, Melania!)
We skip to general election. We've heard more about those stupid emails, more about the haunting of Bill Clinton's presidency, and one specific video of Mr. Trump that finally got people to not vote for him. It took Trump being caught on camera saying that he grabs women by their genitals. Yeah that's right; that stopped people from voting for him-- not that he wanted to prevent people of one specific religion to come to America or wanted to build a wall on our Mexican border and not the Canadian border where that has the same issues. Not that sexual assault is any less significant than other things The Donald has said or done, but... Really? It took this?
All in all, election season has been a train wreck. I've written about seven articles discussing what should've happened, what did happen, and what should've been avoided. But finally, here we are. Election day is November 8, 2016, and I hope you vote.
Well, I guess the next time we talk, we'll have a new President Elect. Which reminds me... MICHELLE AND BARACK OBAMA PLEASE DON'T LEAVE.
Sincerely,
A Scared but Excited College Kid