For those of us who can't get enough of the bass, winter is a drag. But, festival season is around the corner and good vibes are coming our way!
Festivals are not for everyone. Some people would rather shower with warm water than be covered in dust and live in a tent for four nights. I totally get it. Everyone has their own thing and that's great. I'm going to go over some of the shows I've been to and try to hype up whoever is reading this. The season comes around once a year and from 2014-2018, these shows have mended me into a different and better person each time. Starting from Firefly, you'll see how festivals differ, and which artists and trippy vibes I've grown to love the most over the years.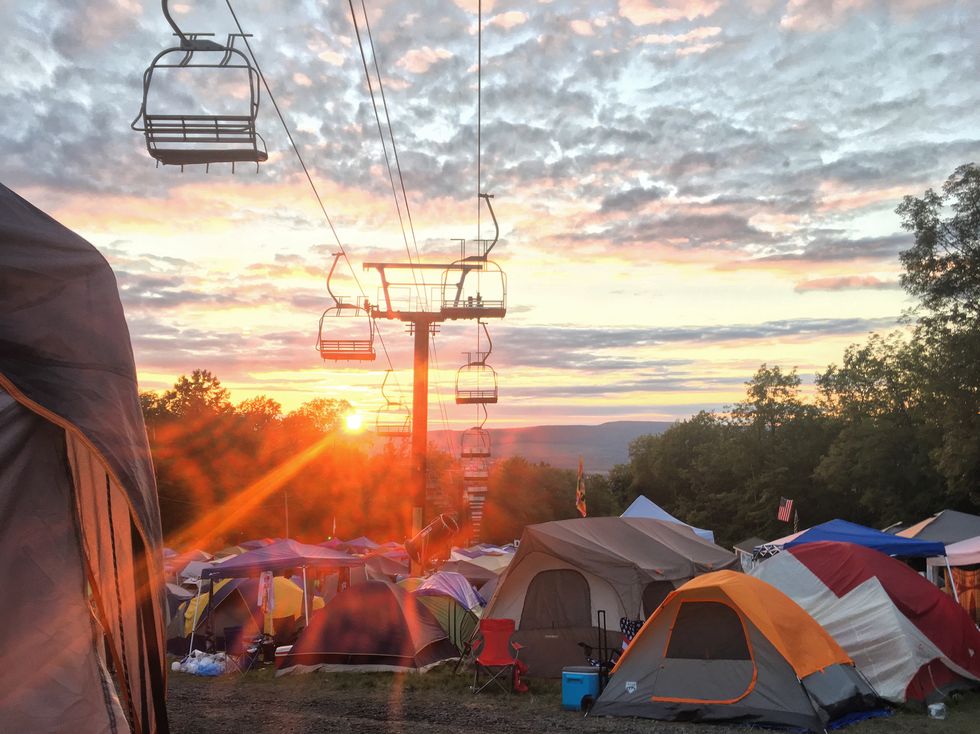 1. Firefly Music Festival
My first festival experience was Firefly 2014. Firefly Music Festival is a massive festival in Dover, Delaware expanding over 105 acres, 7 stages, and showcasing over 100 artists over the span of four days. Besides the music, like at any festival, there are activities and some pretty awesome (but pricey) food vendors.
I got tickets for my 16th birthday and since 2014, the only birthday present I'll ask for are festival tickets. The feeling I had is seriously indescribable but I'll try my best.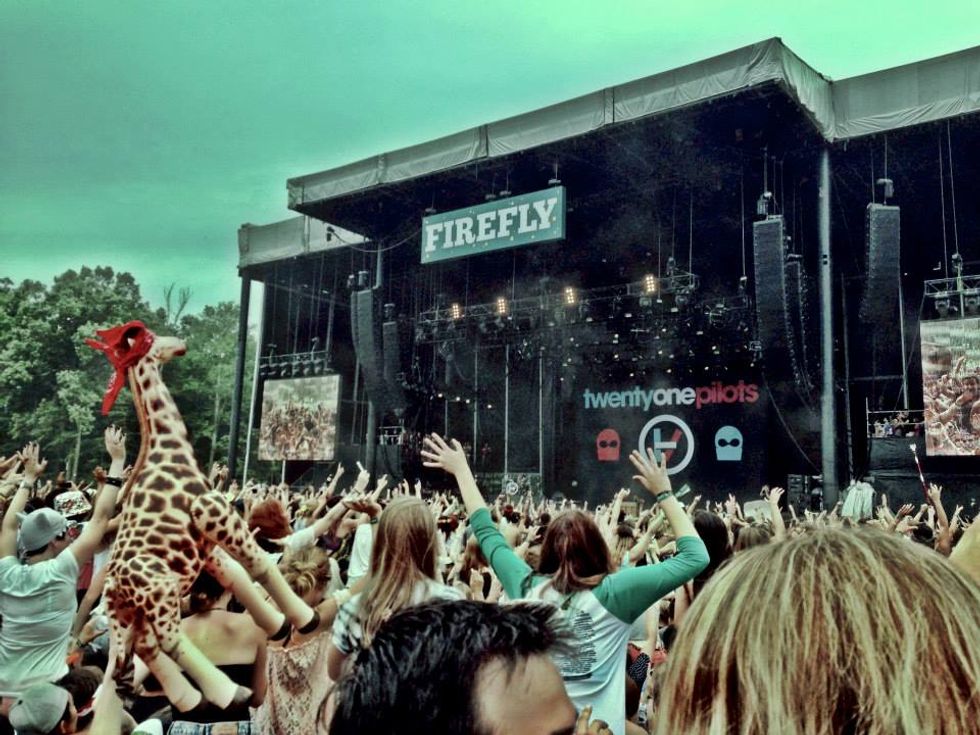 You're surrounded by thousands of people, and get this… No one is fighting… That in and of itself is a feeling that you don't experience very often outside of events like this.
I went to Firefly again in 2015, this time with my cousins who happen to be "pro-festival-goers." Firefly's vibes are different than the other festivals I'm going to get to (I'll come back to that). It caters to around 90,000 attendees and provides an array of music from alternative, indie-rock, rap, some EDM, etc. instead of focusing on a specific genre.
2. Meadows Music and Arts Festival
I went to Meadows in 2016 and 2017. It takes place on Citi Field in Queens, NY. The genres of music performed there are diverse like the music at Firefly because it's catering to general people who enjoy more of a "mainstream" type of music along with a few outsider/underground sort of stuff. Also, Meadows does not have camping, so the vibes are COMPLETELY different.
It isn't as much of a festival from my point of view, but more of a three-day concert.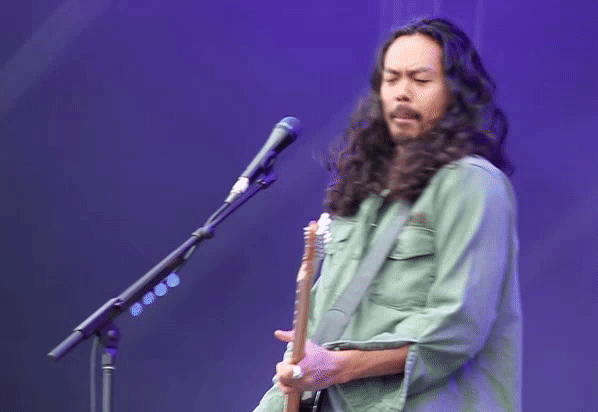 The reason I went back in 2017 was to see the BassGod, Lorin Ashton, aka Bassnectar . You've probably heard his most mainstream song, "Basshead." Other than that though, Lo's music is a taste that you either like or not. He isn't any genre, he's literally EVERY genre. That terrible description goes to show how his music can't be explained - you HAVE to experience it to understand. It was my second time seeing his set and I got rail (the front row - get your head out of the gutter)! I even made the ceremonial family photo Bassnectar takes at the end of every show!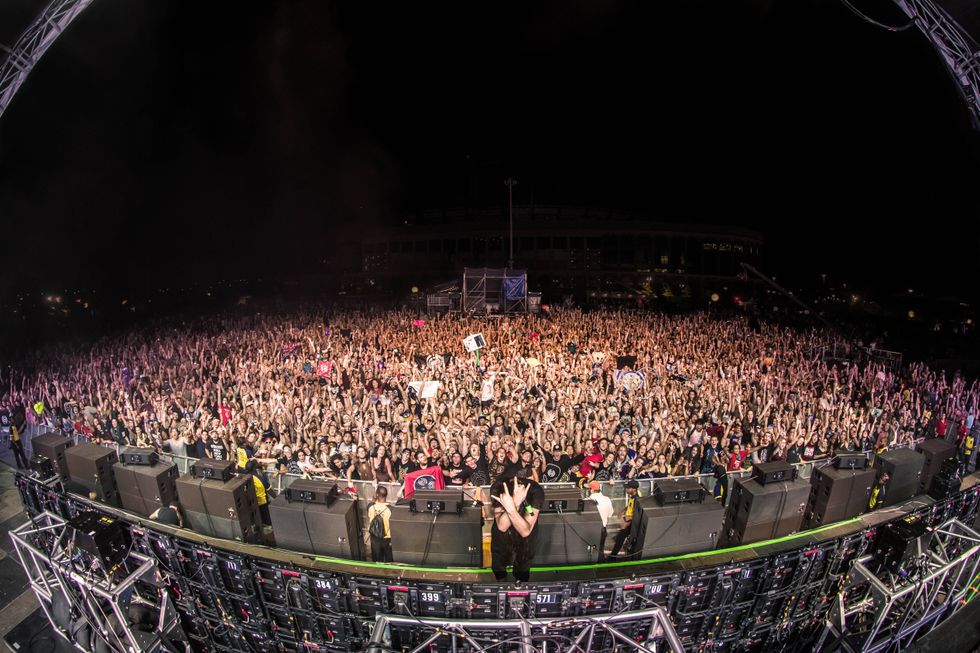 Meadow's was pretty awesome, but if I had to spend my money on anything, it'll be on the shows I mention next.
3. Camp Bisco
Camp Bisco is a 3-day music festival, but usually people head over a day early to get a jump on setting up their campsite. Founded by the Disco Biscuits, it used to take place in New York, but now has been taking place in Scranton, PA on Montage Mountain. When they say Mountain, they aren't kidding. Camp Bisco is a music festival, but it might also be the best cardio of your life.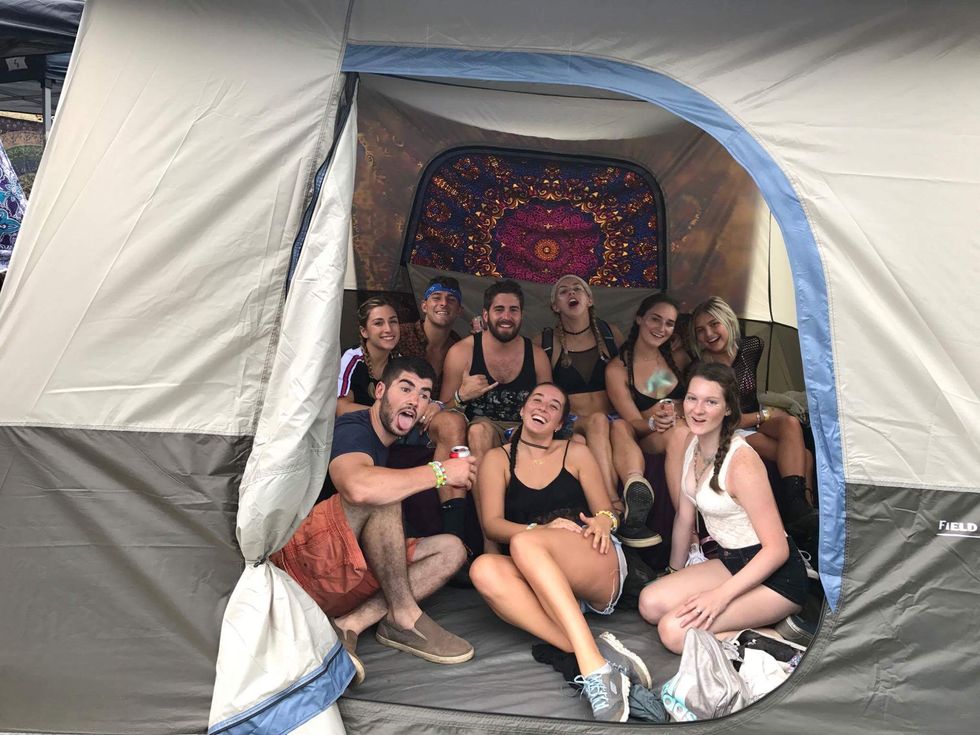 I waited patiently until I turned 18 which was the year my cousin told me I was finally allowed to come to Camp Bisco - as Bisco is a bit more "intense" of a scene - 18 seemed the appropriate age. Oh, God, was it worth the wait.
Bisco was the first time I camped at a festival (during Firefly we stayed in a nearby motel instead of camping). It was also the first time I saw Bassnectar. His set was one of the most memorable moments I've had at a festival because it wasn't just about seeing him, but also noticing the way humans can be so kind when they've come together over a mutual interest.
It kind of just gives you a glimpse at the capabilities we have to spread good vibes in this world.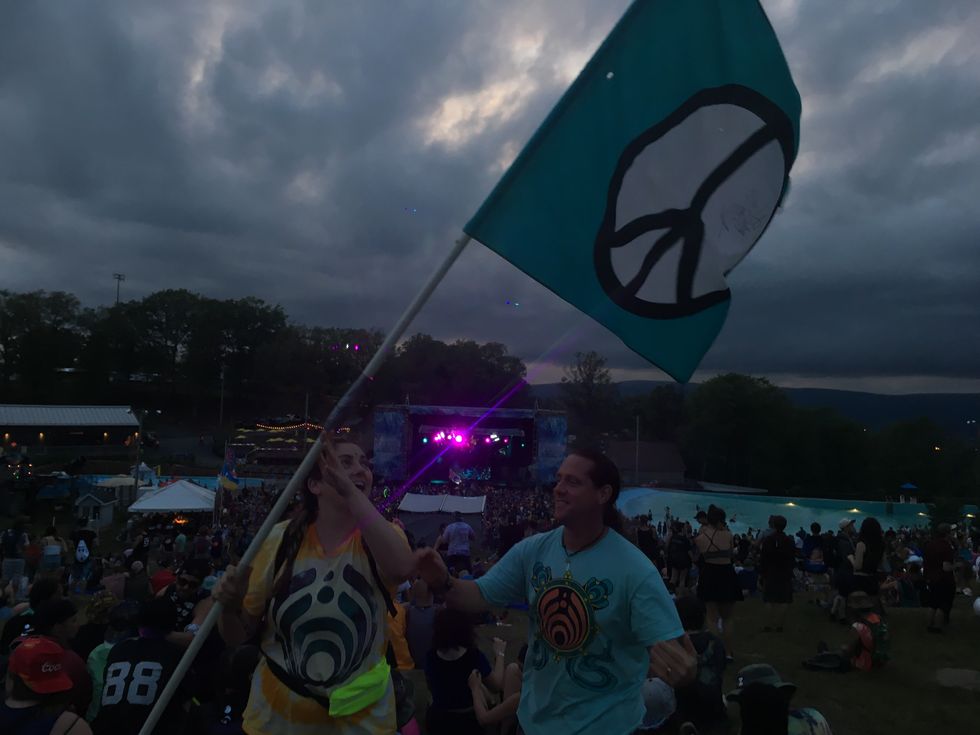 This is so corny, but camping for four nights taught me this:
It is what it is, look around at where you are, make the most out of this moment. Yeah, you might be sleeping on a downward slope in 3" of rainwater, but just f*cking look around and realize how damn lucky you are.
Camp Bisco taught me a different way to perceive hardships in my life and the lessons have followed me far past the four days to where I am now. It was also the first time I saw Bassnectar and got to meet the bassfam. You could go to a festival by yourself and easily make as many new friends as you want. Since my cousins are seasoned pros, I got to be a part of an amazing fam they've been growing over the years. Imagine thirty of your friends camping next to each other for four nights in an environment where bad vibes are virtually extinct.
I cannot explain the sense of community and love I felt at Camp Bisco (Besides the beef between the Bassheads and Biscuit fans…). Some people would try arguing that it only feels so great because a lot of people (it's no secret) take drugs at these events. But I promise you, you can go sober and still feel the inexpressible emotions Camp Bisco brings out in people. They even have a program at the festival for sober attendees.
I actually just bought my Camp Bisco 2018 ticket an hour ago! Hope to see you there :)
4. Basslanta ATL | NYE 2017
Basslanta is an annual event Bassnectar holds on New Year's Eve. This past January (crossing from 2017-2018) he held the show in Atlanta, GA. This isn't a festival but I had to add it because, well, Bassnectar.
Lorin never fails to impress, but honestly, the format of the venue was shot, too many lines.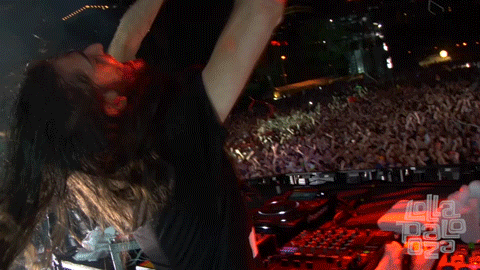 5. Electric Forest
I bought my ticket a month ago and it will be my first time going to Electric Forest. According to almost everyone I've asked, the Forest is even sicker than Camp Bisco. E-Forest is held in Rothbury, MI at the Double JJ Ranch. The venue is so large that it is almost impossible to visit every stage within the weekend. There are about 50,000 attendees.
The Festival used to be only one weekend, but starting in 2017, they took it up a notch and now it takes place over two weekends, both four days of music (I'm going the first weekend). Bassnectar is headlining along with The String Cheese Incident, Galantis, Griz and over a hundred more artists will be performing.
The place looks magical. I'm super stoked.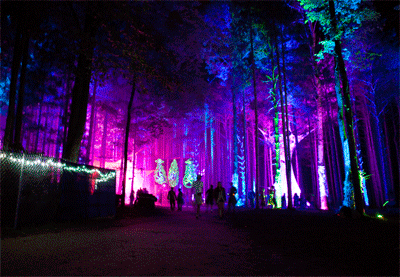 On an end note:
If you haven't been to a festival, I would recommend going all in and camping. It could be the worst experience of your life, or it could open your eyes to an entirely new world and community.
It's worth the try but just warning you, once you're addicted to the bass there's no going back!!!