Yes, this is not a joke, the listicles are back in action, and for good reason. Since I began writing for Odyssey in 2015, I have written five golf predictions for the incoming year.
With the end of the 2010s upon us, the golf industry is in for some major changes. The rules are changing, pros are going through an interesting evolution in physical and mental ability, and companies are getting even better with the products they are releasing. However, with all of the predictions articles I make, I only do five of them per article, mostly because it's an easy number to remember, and some of my predictions that I make are kind of ridiculous, and this is coming from the writer himself. Anyways, enough stalling, here are my 2019 predictions:
1. Tiger Woods will have a multiple-win season in 2019.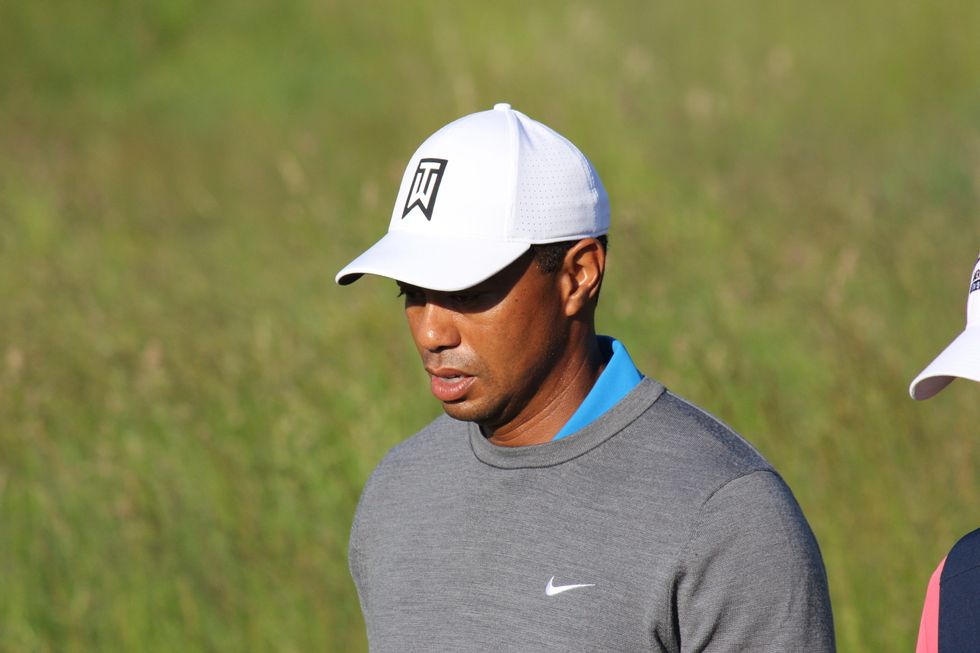 Tiger Woods picked up win number 80 at the last official PGA Tour event of the 2017-2018 at the Tour Championship. His performance there showed that he is definitely back, and now that it is the off-season for the big cat, he will be more prepared than ever as this is the first time in years he has been 100% healthy and he has been playing tons of tournament golf. For this reason, I predict Tiger will have a multi-win season in 2019. Does that season include majors? Hard to predict at this point.
2. Super-bombers will take over professional golf. 
This young gentleman by the name of Cameron Champ has broken golf headlines after completing just one season on the Web.com tour. Averaging 340 yards, Cameron is literally the longest golfer in the history of PGA Tour probably since Tiger in the early 2000s. The new generation of super-bombers in the game of golf will be taking over, and Cameron Champ will be leading the charge. Can you imagine someone that is 30 yards longer than Dustin Johnson? Well, here is the monster that is, and there is probably more out there we aren't aware of yet that will be making their way into the tour. Short hitters: Hone that short game, because earning money in professional golf has just gotten a little bit harder.
3. Taylormade Golf will get bought out (again).
Back in 2017, Taylormade Golf was sold off from Adidas to KPS Partners for a surprisingly low 425 million dollars. However, I predict that Taylormade Golf will get sold off again. Why this rumor out of all others? Well, two things. Let's start with Justin Rose. Justin Rose has literally kept the worst secret in the professional golfing world the last three months or so.
The secret and it has a 95% chance of happening, is that Rose is switching from Taylormade to a Japanese company called Honma Golf. Interestingly enough, the old CEO of Taylormade, Mark King, is now the new CEO of Honma. Coincidence? I don't think so. To me, Justin Rose was the odd man out when paying all the top guys Taylormade has now (Tiger Woods included), but his Taylormade equipment is very reliable. I think they get bought out by Honma at the end of 2019, into the beginning of 2020, but we'll have to wait and see with this one.
4. Smylie Kaufman will win a tournament in 2019.
Oh, Smylie Kaufman. The one-time PGA Tour winner has had one of the biggest struggles of a tour season a pro can have. Since 2016, he's missed 38 cuts. He shot in the 80s eight times, and his scoring average of 74.89 put him almost dead last on tour. However, now that he is no longer playing with the injured elbow, he'll be coming back healthy, and out for blood for the last couple of years. He gets five starts on tour in 2019 thanks to a medical exemption, I really hope he plays well because he out of all people doesn't deserve the struggle.
5. Rory Mcilroy or Jordan Spieth will win the Grand Slam.
Both of these guys had a sub-par 2018 season. Yes, I'm aware Rory won one tournament in 2018 (Arnold Palmer Invitational), but besides that and the Ryder Cup, he really hasn't done much. Now on Jordan Spieth, that putter had a cold streak that could be considered global warming. He really didn't make as many putts as he usually does, and that's concerning. However, both of these guys are trying to get a good 2019 and I think one of them will finally win a grand slam *fingers crossed*.