Going back to school is such a big deal that it's basically a retail holiday. Every single store is marketing its products towards getting ready for back to school and people love it. There's nothing like buying new school supplies and for the upcoming year, especially when you had one of those lists from your teacher in elementary school. When you open your new notebook, it's a clean slate, and you can do whatever you want with it.
There's something about a fresh start that motivates us. It's almost like Jan. 1, when everyone comes up with a bunch of New Year's resolutions they swear they're actually going to keep this time. Whether they want to lose weight, save more and so on, the main idea is about "becoming a better you." The new school year is your time to create your own goals for who you want to be and what you want to accomplish in the next eight months and beyond.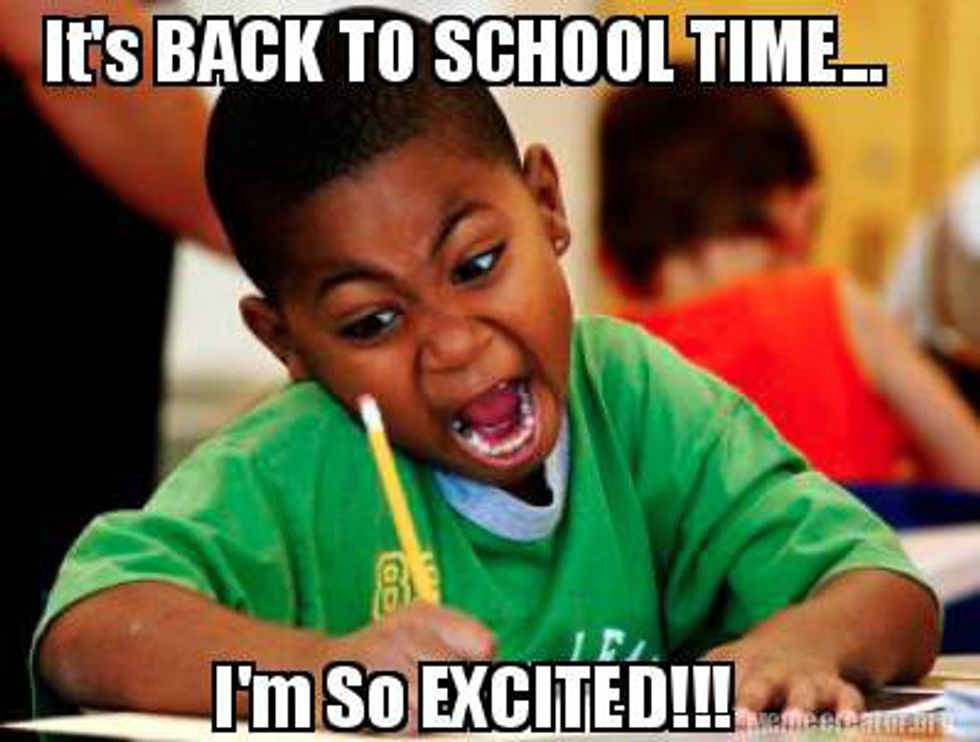 Even though back to school season is so exciting, it can be nerve-wracking too. The new semester brings a clean slate, and with that clean slate comes plenty of change: different classes, different professors, different people you are interacting with. Every year brings new challenges that we learn to overcome.
Unless you go to a teeny tiny college where you already know every single person on campus, there will always new people to meet. Chances are you'll be working on group projects with people you haven't worked with before or you'll be living near people you haven't lived near before. In college, the people on campus are always changing. As people leave either by graduating, transferring or going abroad, new people are transferring in or starting as freshman. This brings different perspectives and new opportunities to find people who share your interests.
[rebelmouse-proxy-image https://media.rbl.ms/image?u=%2Ffiles%2F2016%2F07%2F30%2F636054431534752725-943968421_T37Aprw.gif&ho=https%3A%2F%2Faz616578.vo.msecnd.net&s=918&h=c37aa58f2c9b50d468c172718f5697c44d90e92600f2a38a81d57d1902cd0391&size=980x&c=580084462 crop_info="%7B%22image%22%3A%20%22https%3A//media.rbl.ms/image%3Fu%3D%252Ffiles%252F2016%252F07%252F30%252F636054431534752725-943968421_T37Aprw.gif%26ho%3Dhttps%253A%252F%252Faz616578.vo.msecnd.net%26s%3D918%26h%3Dc37aa58f2c9b50d468c172718f5697c44d90e92600f2a38a81d57d1902cd0391%26size%3D980x%26c%3D580084462%22%7D" expand=1]
No matter how last semester ended, this semester is a chance to start over. It's an opportunity to do things differently, not to dwell on the past, but refocus a little and take action. Maybe last year you had trouble sitting down and studying at the right time. Instead of thinking about how you should have done better on a specific test, this is the time to decide what you want to do differently. The semester usually starts out slow (hello syllabus week) and then picks up after the first week or two. Those few weeks are the perfect opportunity to adjust back to school and gear up for what's to come.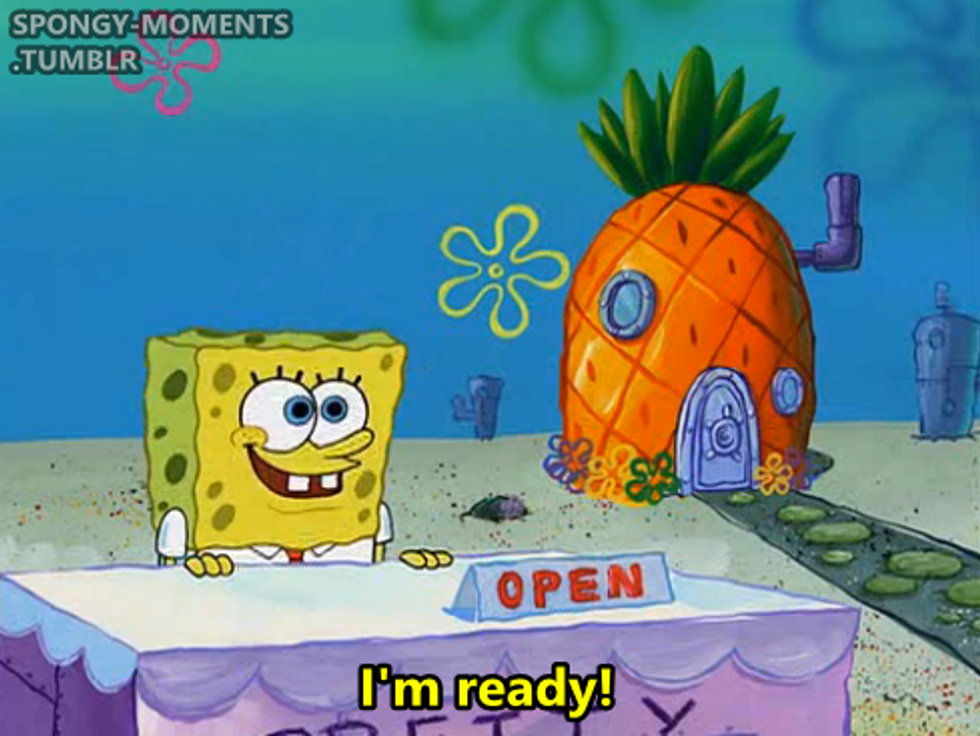 It can be easy to get caught up in the back to school excitement and forget that things are about to change, big time. Before you know it, you'll be inside studying for those three tests coming up instead of hanging out with friends with basically no homework and no worries. Remember that this time is an adjustment, and you can ease into it now to benefit yourself in the long run. This way, that sudden "summer is over" shock that we all know too well, will be just a little bit easier to handle.