Girl groups are gaining popularity once more as their fans are growing more and more plentiful. More than anything, their fans are diverse and the music that was once considered "just for teen girls," (which is, in itself, quite a patronizing thought) is now reeling in all kinds of patrons.
While we praise the latest girl groups to take the stake and the charts, it's important to remember those that came before.
Those musicians and singers that took risks and were bold paved the path for the modern era of woman power in the music industry. With all that is being revealed in these high-power, sensationalized businesses, it can be difficult to realize that there are still many inspirational and outspoken artists who put their power to good use.
I've been personally helped through some tough times because of some of these girl groups. The messages they convey through their music and their work off the stage is encouraging and helps the artists be good role models for the young people following them.
There is no denying that these girl groups have left and will, in the future, leave lasting legacies.
1. Little Mix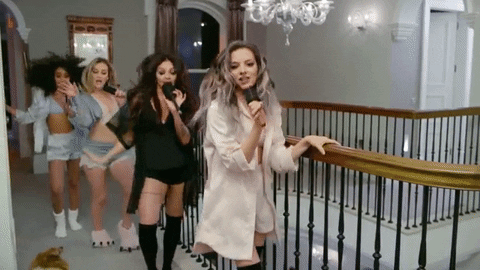 Giphy
Little Mix helped me through feelings of loneliness and fear the first time I was truly alone staying quite far from home. I listened to the DNA album on repeat, specifically "Wings." The lyrics gave me something to hold onto when I was anxious about learning to be on my own and, more than anything else, helped me find comfort in myself.
Little Mix, as a group, has also been very vocal about their stance on woman's rights, girl's education, and bullying. Their ability to sing beautifully acapella is incredibly amazing and I highly recommend to check it out.
My favorite lyrics: "Mama told me not to waste my life, / She said spread your wings my little butterfly / Don't let what they say keep you up at night / And they can't detain you / 'Cause wings are made to fly."

2. The Cheetah Girls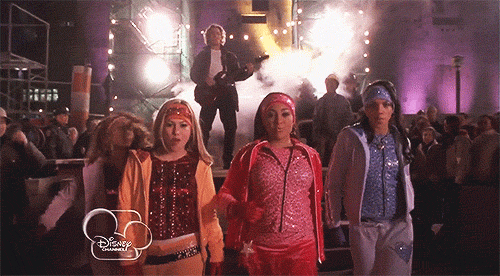 Giphy
I already have written an article all about my love for The Cheetah Girls and it's for a valid reason. The Cheetah Girls were one of the first most diverse girl groups I was exposed to as a child. They inspired with songs about individuality, friendship, and independence. I love them always and they are a huge part of a lot of childhood memories.
My favorite lyrics: "Our spots are different, different colors. / We make each other stronger, / That ain't never gonna change / We're cheetah girls, Cheetah sisters."
3. TLC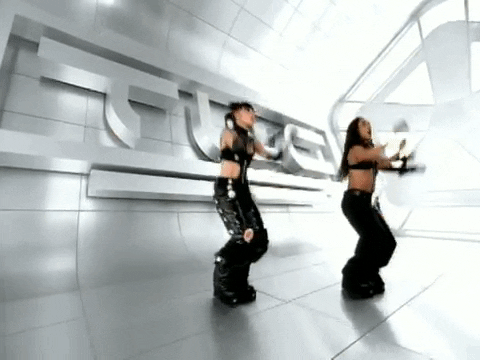 Giphy
TLC's "No Scrubs" is an anthem for the woman, or any other person, who has been wronged by someone who took them for granted. There's a feeling of, 'Oh, no. You don't get to do this to me and think it's okay'. It's a powerful message to respect yourself and know what you're worth.
My favorite lyrics: "I don't want no scrub / A scrub is a guy that can't get no love from me / Hangin' out the passenger side / Of his best friend's ride / Trying to holla at me."
4. Spice Girls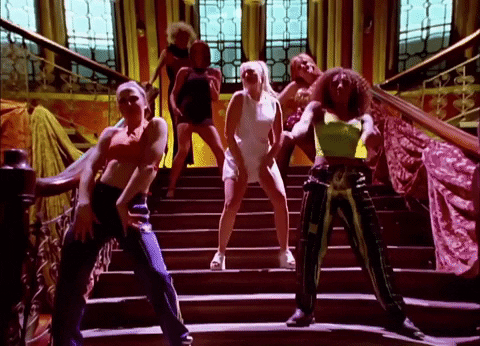 Giphy
Besides being just an all-around kick-ass OG girl group, the Spice Girls defined the genre and pop culture of the late-90s and early 2000s. Their influence on culture was so great that they still remain icons of their time today. Their music includes the importance of self-love and the greatness of friendship. They are amazing!
My favorite lyrics: "If you want my future, forget my past / If you wanna get with me, better make it fast / Now don't go wasting my precious time / Get your act together, we could be just fine."
5. Destiny's Child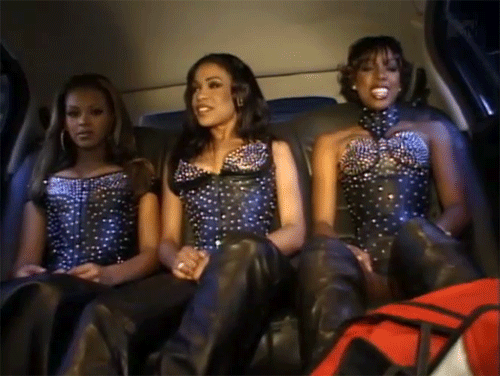 Giphy
Destiny's Child changed the game when they were all put together -- all of them -- I mean Kelly, Michelle, AND Beyoncé. The group wouldn't be the same without all of them putting in the effort and sheer elegance of their performances and albums. With lyrics about independence and career success, it's no wonder that they're the coolest soundtrack to our montages.
My favorite lyrics: "You thought that I'd be weak without ya, but I'm stronger / You thought that I'd be broke without ya, but I'm richer / You thought that I'd be sad without ya, I love harder."
6. The Supremes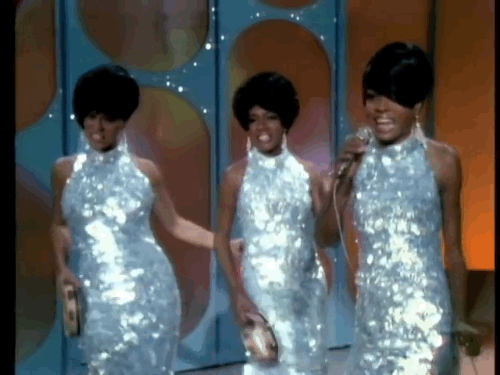 Giphy
Although Diana Ross is the best known member, all three of the Supremes carried the actual origin of girl groups forward. Florence, Mary, and Diana were the Motown group of the day and were regular performers on live TV. Their legendary careers propelled most other singers that we think of today. Their legacy is forever.
My favorite lyrics: "Set me free, why don't cha, baby / Get out my life, why don't cha, baby / 'Cause you don't really love me / You just keep me hangin' on."
7. Blackpink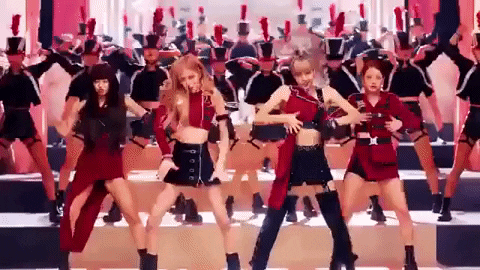 Giphy
If you want to look for modern, popular girl groups, look no further than K-Pop or J-Pop. These industries have been producing equal numbers of boy and girl groups for decades. The most popular K-Pop girl group is currently Blackpink and they are amazing. One of the four members is a Kiwi (Rosé) and one is Thai (Lisa). The diversity that is being brought into K-Pop (and yes, this is a mark of diversity) is revolutionizing what it means to be a certain kind of pop. Blackpink, itself, has been breaking records for Korean-music groups in America and have even been at the forefront of performing live in the US.
My favorite lyrics: "BlackPink in your area / Been a bad girl, I know I am / And I'm so hot I need a fan / I don't want a boy I need a man."
It's easy to look down on music that quite a few people believe is 'less than' because it is part of the mainstream. It's even easier to forget to pay mind to the impact and significant changes these women are making in the business. Records have been beaten and history has been made because of the performers that are above.
We can do more to recognize the importance of the females in our music industry. The first step is to treat female performers and girl groups as equals to any other artist. It's time to pay greater respect to these girl groups that have changed and are currently altering our music industry for the better.