"Giving is not just about making a donation; it is about making a difference," says Kathy Calvin, the CEO and President of the United Nations Foundation. Not only does giving make a difference, it makes us happier too. What a wonderful world to live in where we can give a gift to a friend or family member and give back to our favorite charities at the same time. Here are some great ideas to make your gifts more meaningful this holiday season.
1. Greeting Cards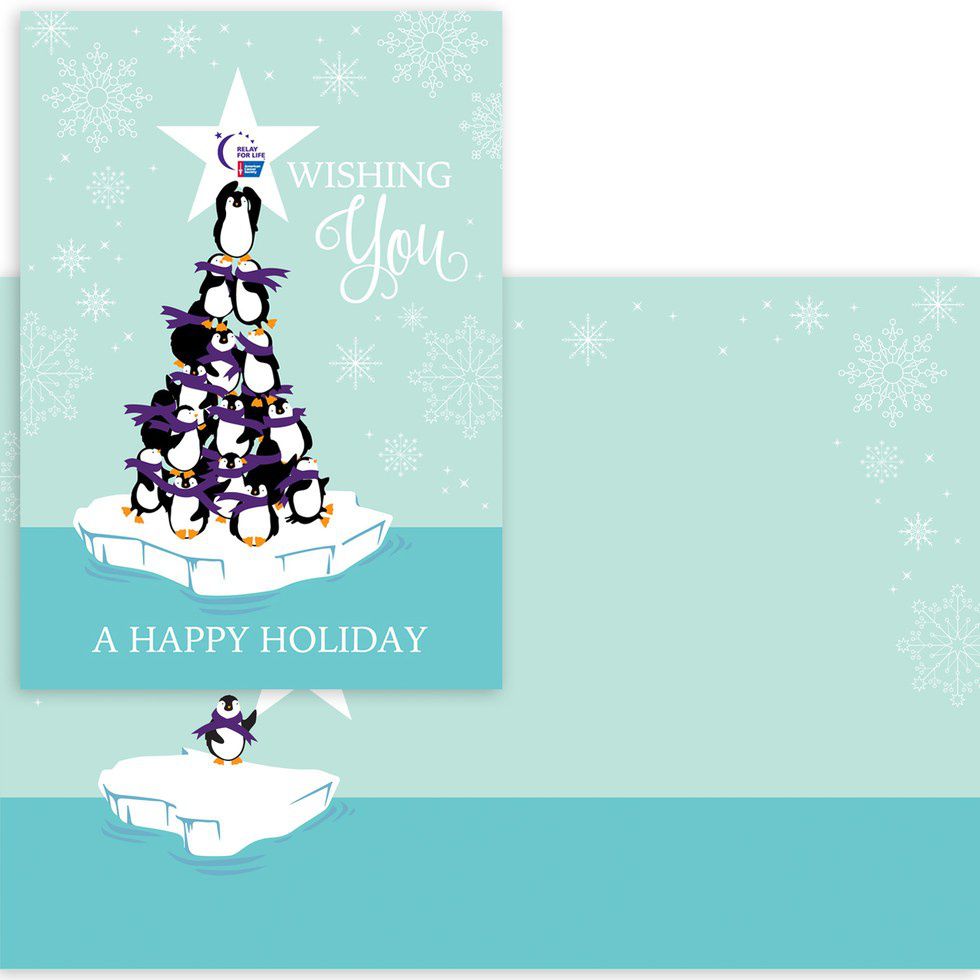 Americans spend over 7 billion dollars on greeting cards every year. Imagine if greeting cards were purchased from non-profit organizations. This is the idea behind Greet for Good where you can purchase greeting cards from over 275 non-profit organizations or purchase a tribute card to help fund the organization of your choice. Autism Speaks, American Cancer Society, and Habitat for Humanity are just a few of the organizations you can choose from.
If you've ever wanted to create holiday cards with your pet(s), head on over to At Second Chance Greetings where 50% of profits go to animal shelters and rescue groups. You can choose from several organizations like Forgotten Felines, The Marine Mammal Center, and Norcal Golden Retriever Rescue.

2. Olive Oil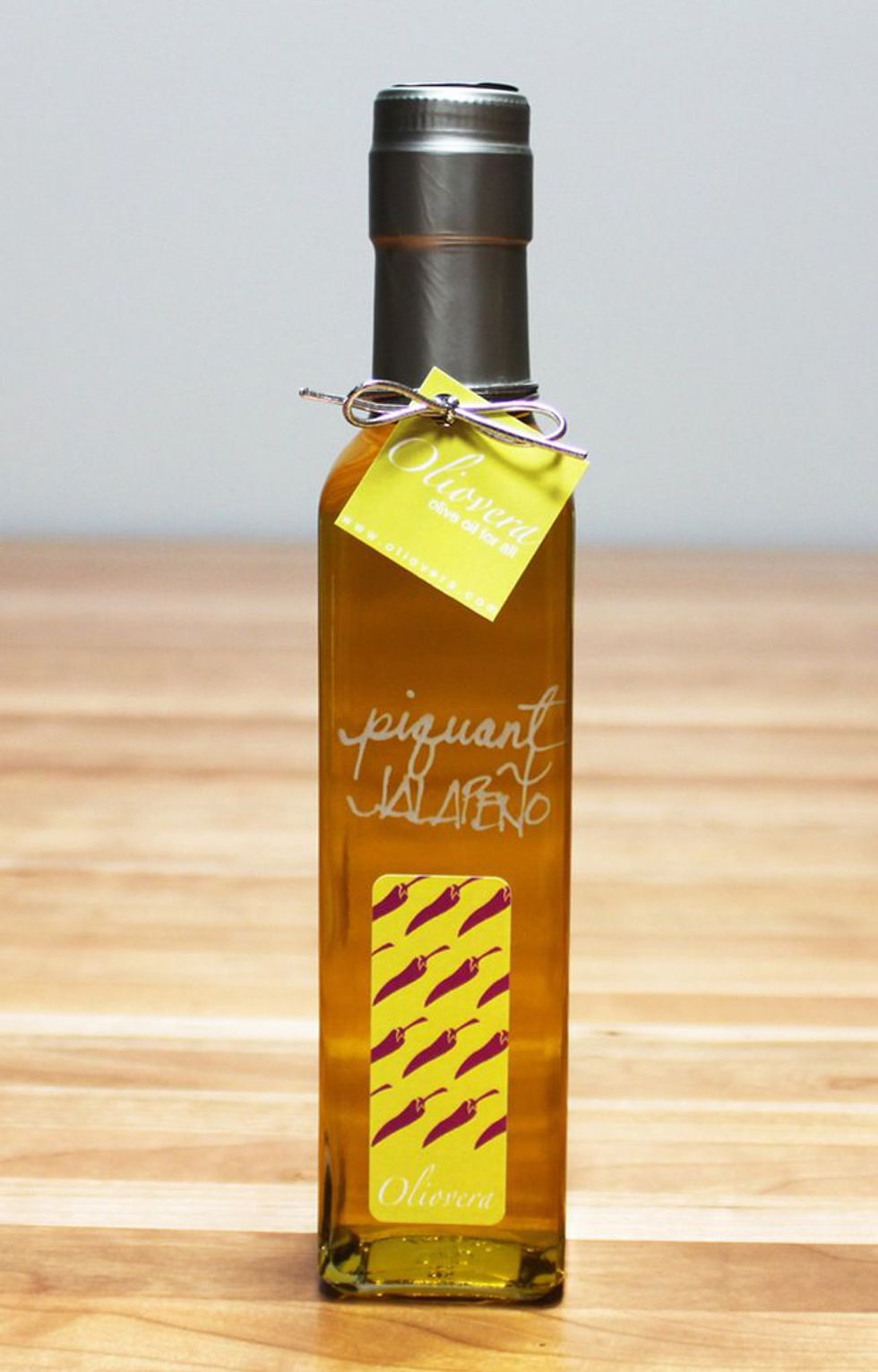 For the food fanatic in your life, you can purchase olive oil or vinegar from Oliovera. The company will donate 11 meals to Feeding America for each order. The product is locally grown in California, made fresh from the latest harvest, and is environmentally sustainable.
3. Animal Adoption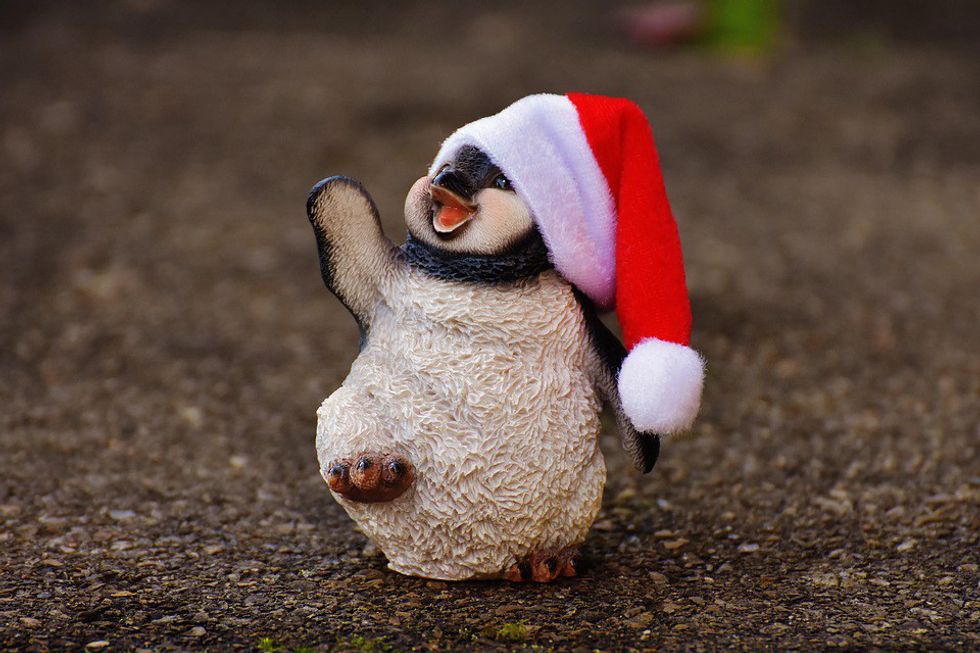 Adopt a penguin, elephant, tiger, or more! Give the gift of animal adoption at World Wildlife Fund to support the protection of wild animals and their habitats. You can also buy t-shirts, coloring books, and mugs.
4. Coffee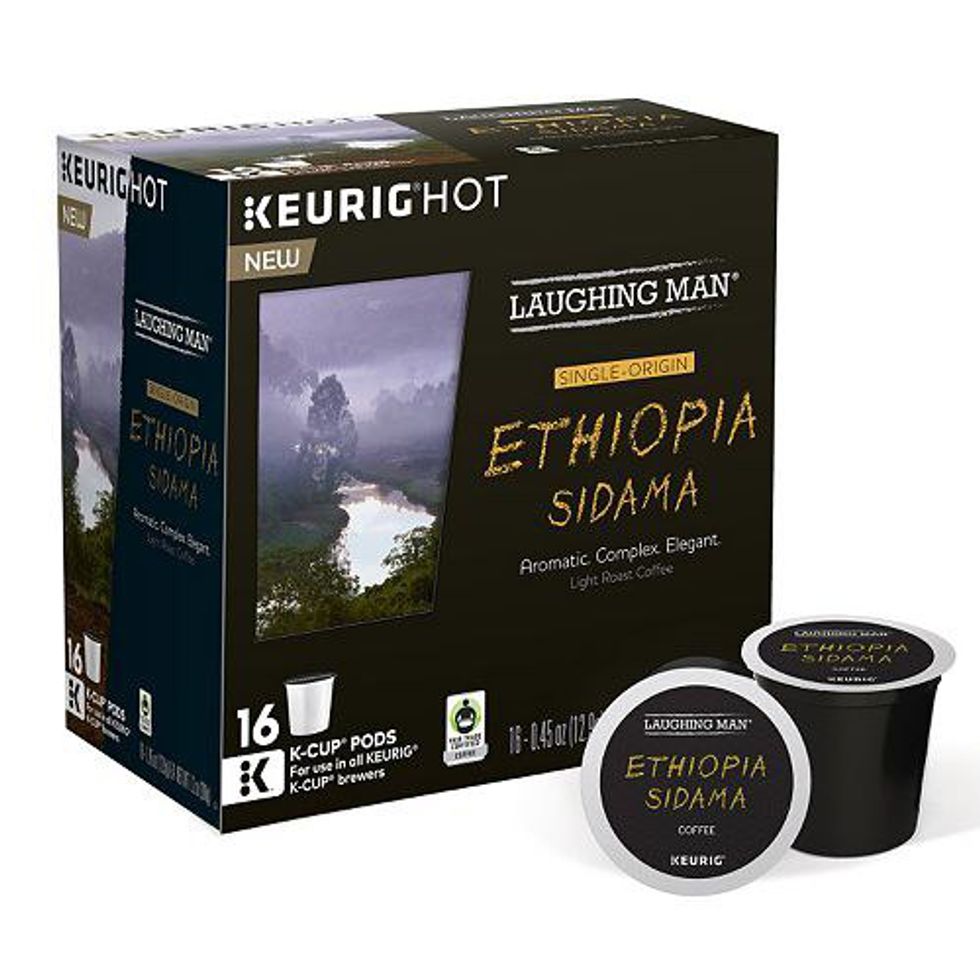 Now you can buy coffee with a cause for all the coffee lovers in your life. With a purchase of Laughing Man Coffee k-cups, proceeds go to Laughing Man Foundation. Currently, the foundation is advancing health standards in rural Ethiopia for women and children, making a curriculum to teach students about social entrepreneurship, and more. Hugh Jackman, one of the founders says, "It doesn't matter where we come from, what we want is opportunity. This is about livelihoods, this is about change, this is about hope."
5. Apparel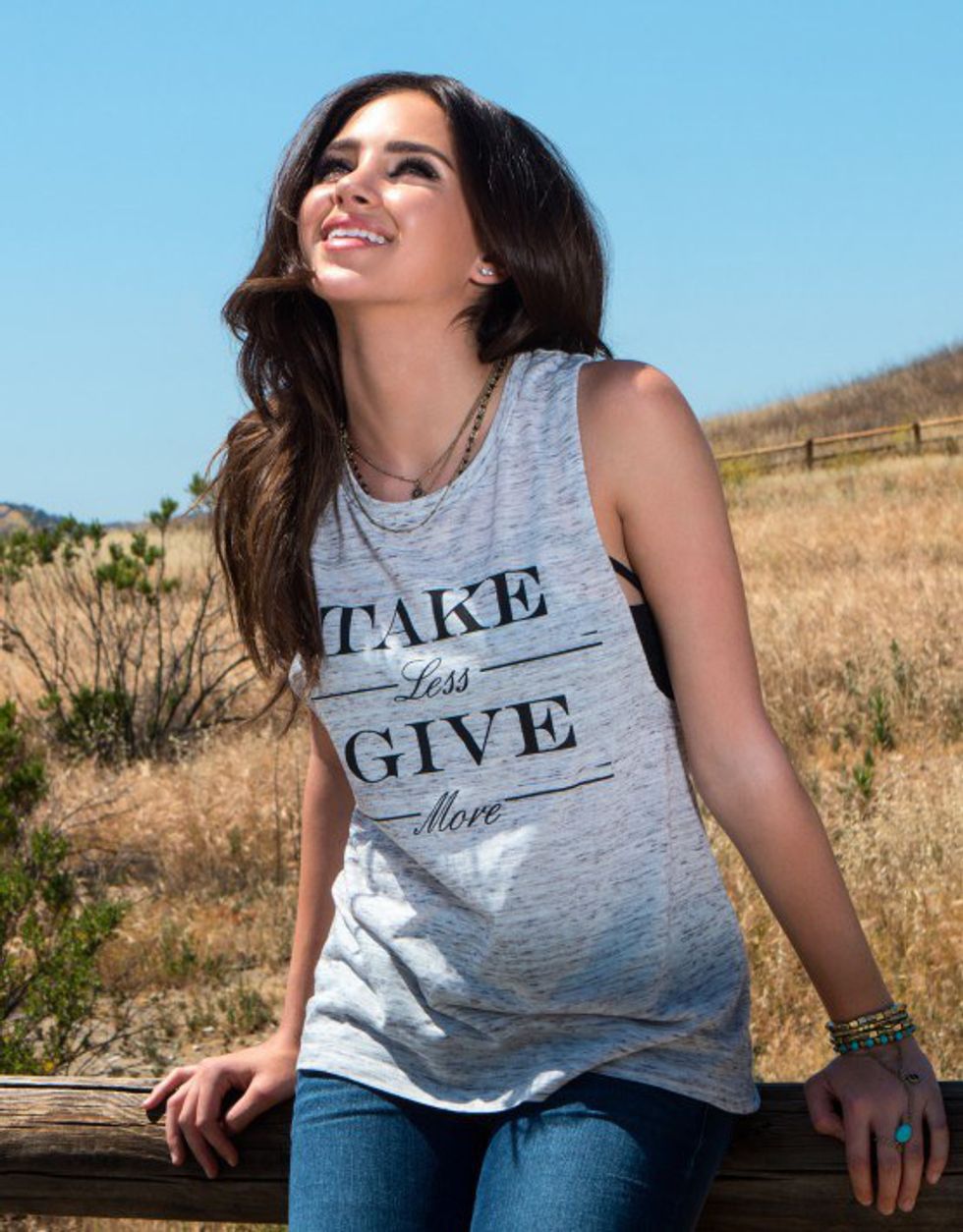 Compassion Brands stands up to bullying with its apparel and funding of crisis hotline Teenline. You can also purchase totes.
You have even more gifts to choose from at Sevenly, which will donate 7% of your purchase to non-profit organizations like Stand for the Silent, First Book, and Invisible Girl Project.
6. Wine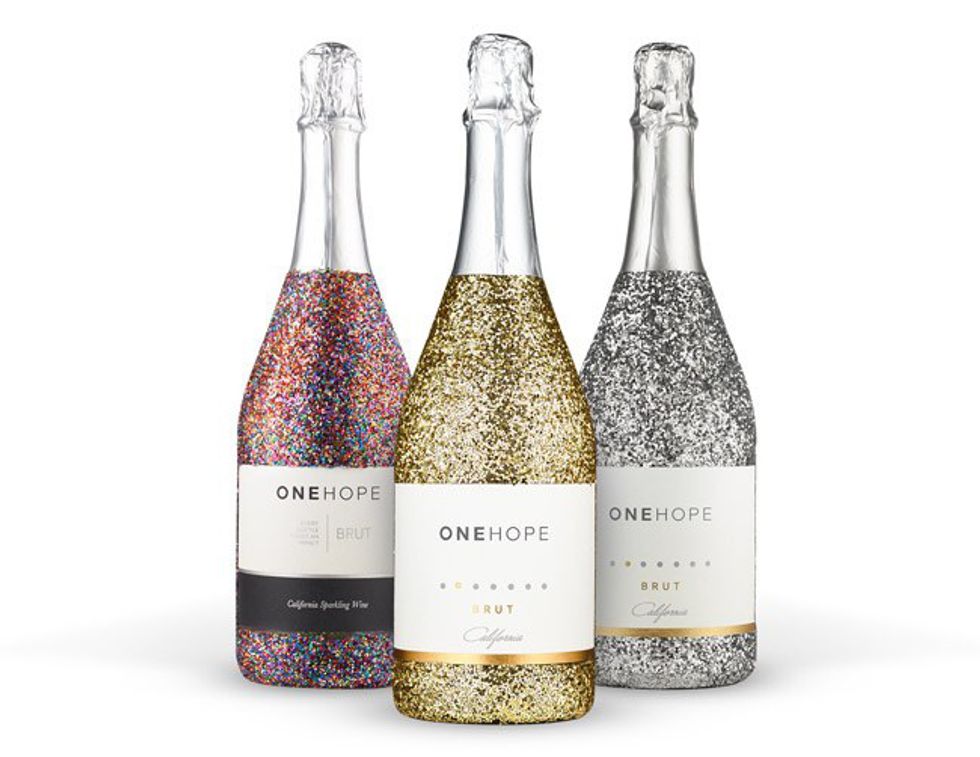 For the wine lover in your life, you can make your purchase from One Hope. At One Hope, you can choose the cause you want to donate to and view the specific items that fund that cause. Causes include clinical trials for breast cancer, pet adoptions, and the planting of trees to help the planet.
7. Cosmetics Sample Bag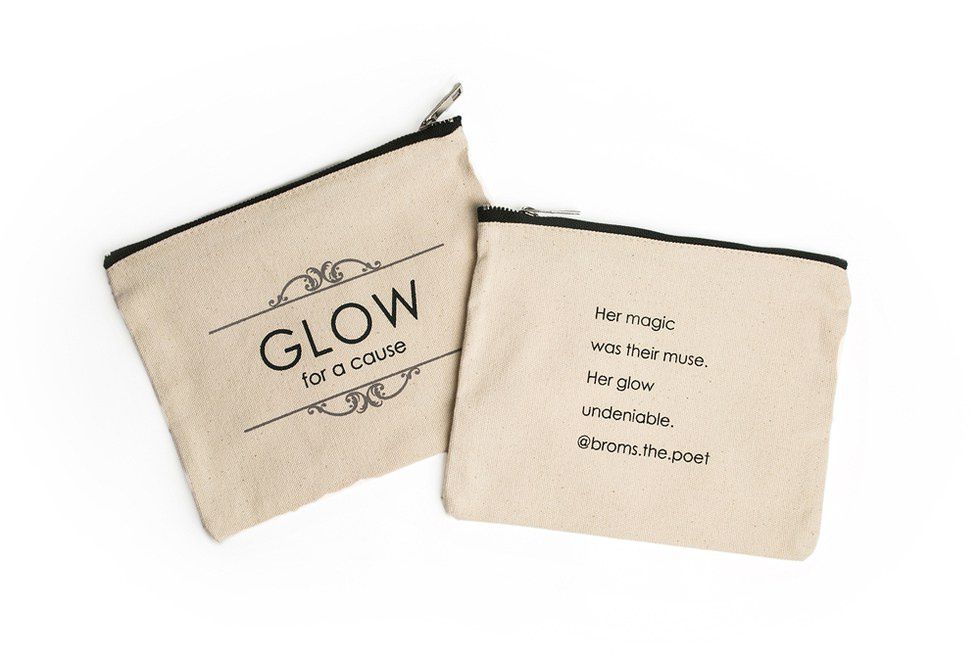 That's right; you can buy a cosmetic bag from Glow for a Cause, which donates 5% of your purchase to non-profit organizations such as Cowgirls vs. Cancer, The Gathering Place, and MaxFund Animal Adoption Center. To make this deal even sweeter, all the products in the cosmetic bag are cruelty-free. You can also purchase body butter, perfumes, and candles.
8. Monthly Beauty Box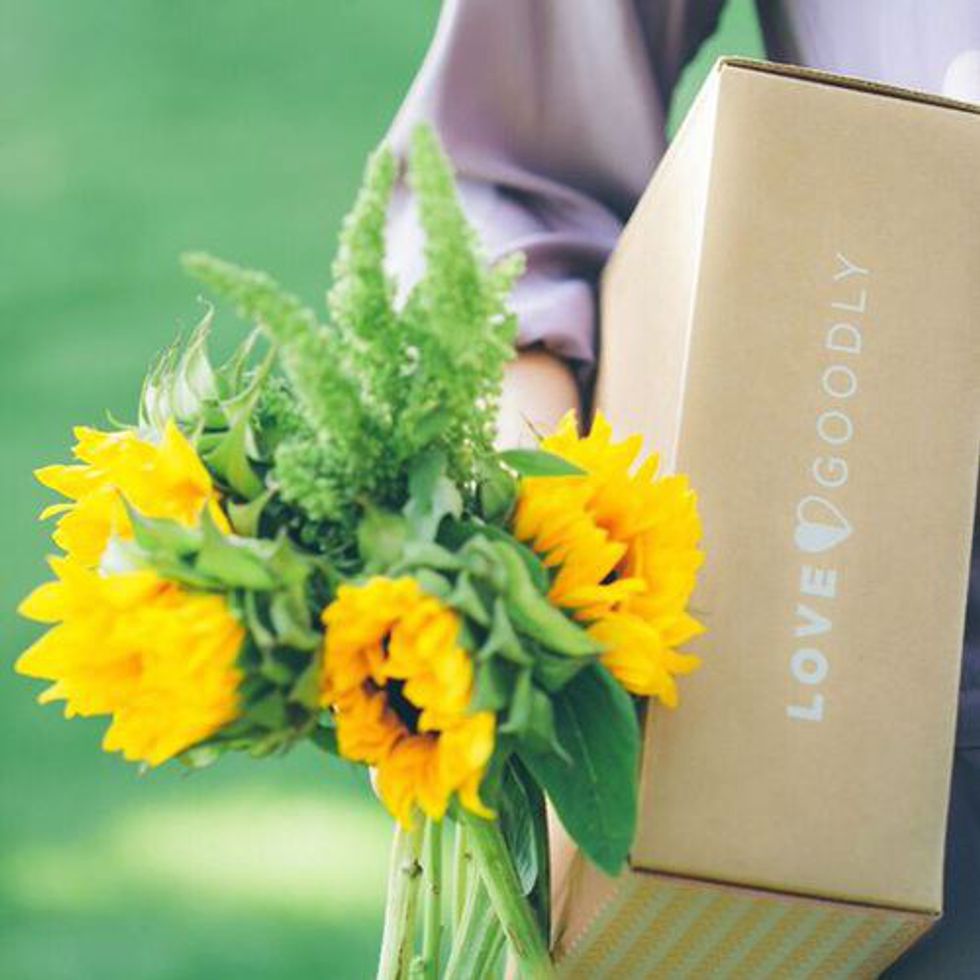 For eco-friendly, vegan, non-toxic, beauty products that are made with love, you can purchase gifts from Love Goodly. You can also gift a monthly box (just once if you like)! If anyone is reading this that wants to buy me a present, please buy me this. With each purchase, Love Goodly gives back 5% to organizations like Farm Sanctuary, Cure Cervical Cancer, and Beagle Freedom Project. Love Goodly also sells candles, tea, necklaces, and more.
9. School and office supplies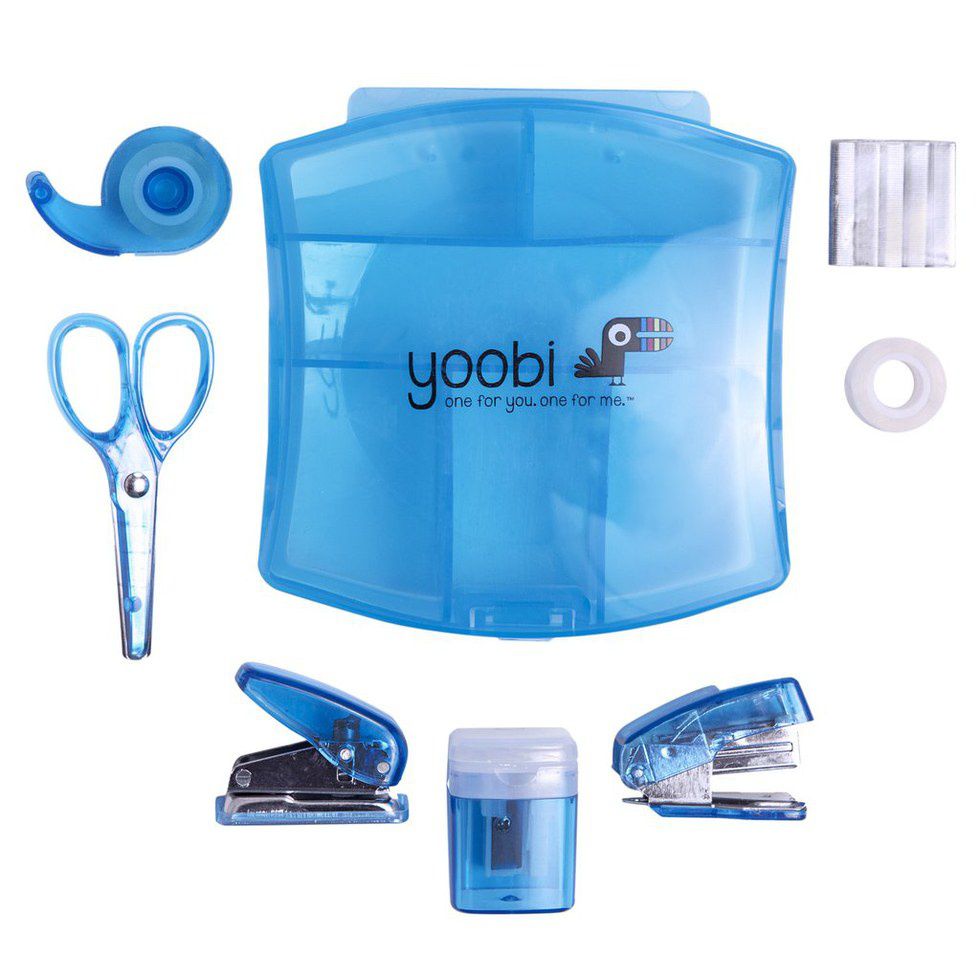 A mini-supply kit (pictured above) is one of the many things you can purchase from Yoobi. I purchased this item from Target a couple months ago, and it is so adorable and useful; I love it! Yoobi is particularly good for gifts under $5 and stocking stuffers. For every item you buy, Yoobi donates an item to a classroom in need in the U.S. You can also purchase cute animal erasers, coloring books, highlighters, gel pens, a DIY piggy bank, and more.
10. Pencils

But not just any pencil! Pencils from Sprout World will grow into flowers, fruits, or veggies. Additionally, you can purchase microgardens for the windowsill.
11. Jewelry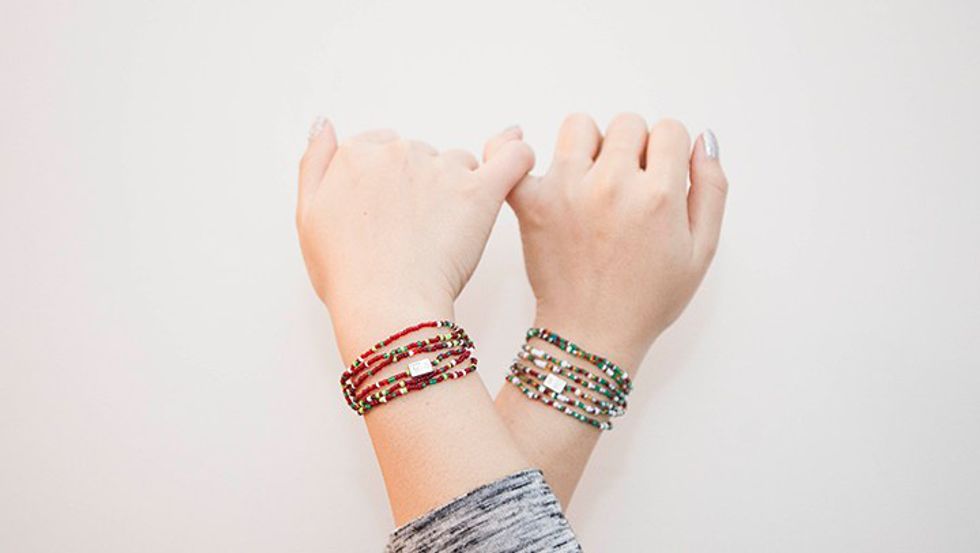 In addition to jewelry that is handmade by women in Kenya, Me to We sells a variety of gifts like beanies, water bottles, pillows, kitchen utensils, totes, pencils, t-shirts, and more! The best part about this company is you can track your impact to see how your purchase helped. With each purchase, you are helping Me to We in its quest to give school supplies, clean water, financial tools, healthy food, and healthcare.
12. Stuffed animals



If you purchase a teddy bear from Bears for Humanity, the company will donate a bear to a needy child.
13. Books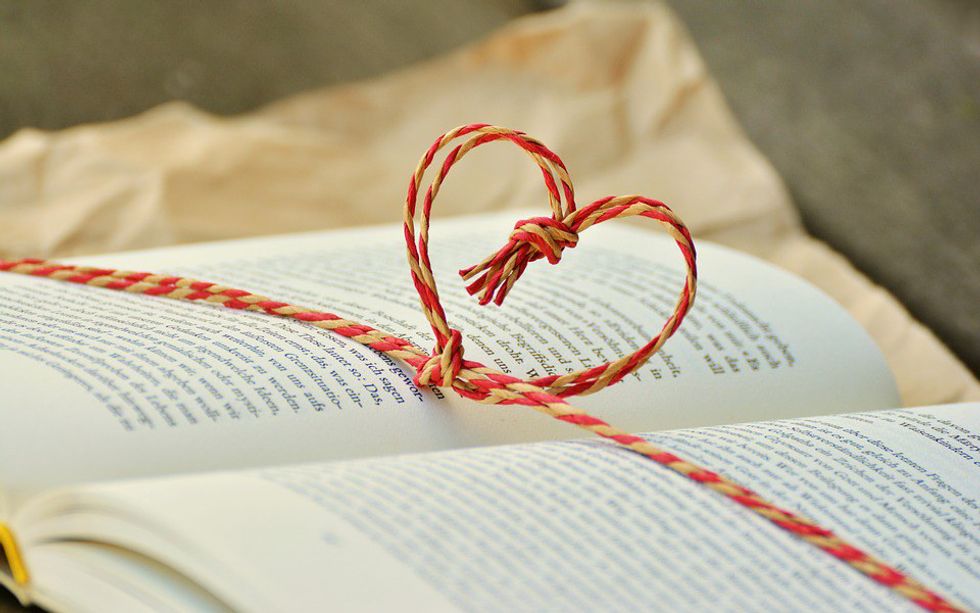 For the book lover in your life, purchase a book from Better World Books to help fund literacy around the globe. You can donate your books, too!
14. Lotion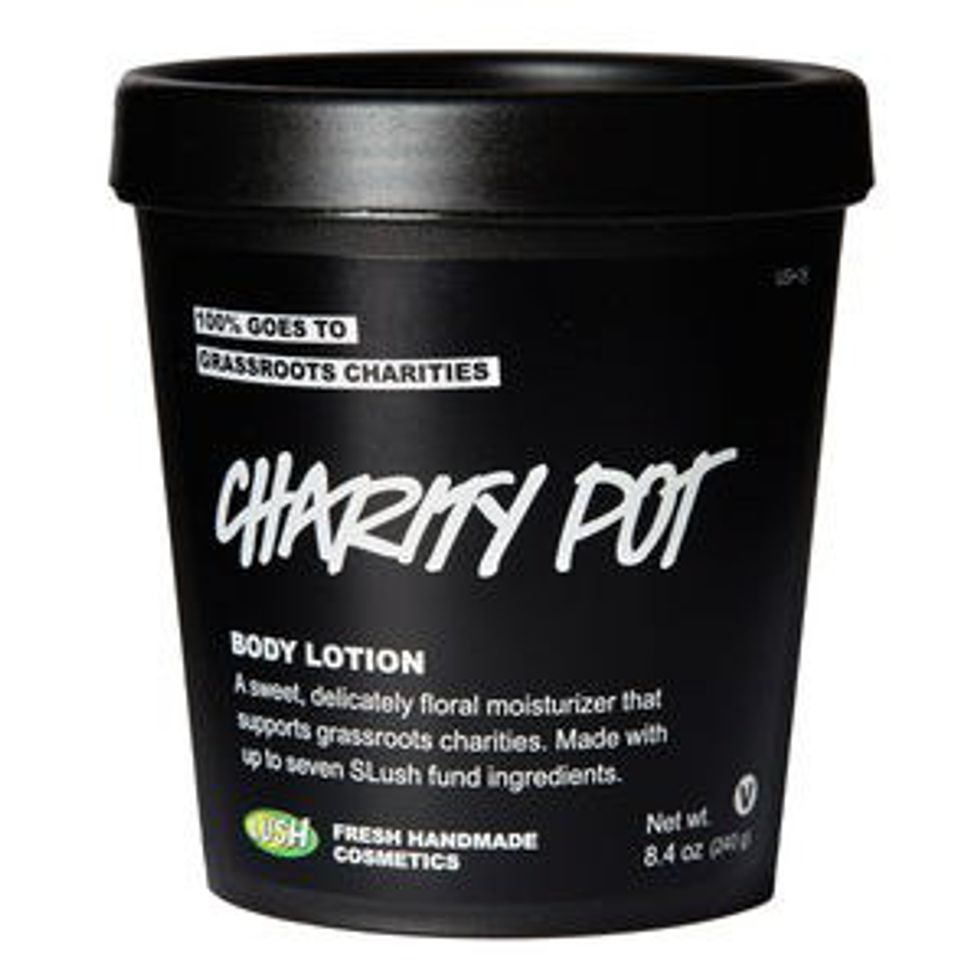 For the person in your life who likes floral scents, this lotion with rosewood oils and a cocoa base will be the perfect gift. Even better, Lush Cosmetics will donate 100% of the sales price for Charity Pot lotion to grassroot organizations that focus on environmental conservation, animal welfare, and human rights. The lotion is also vegan and contains natural ingredients.
15. Chocolate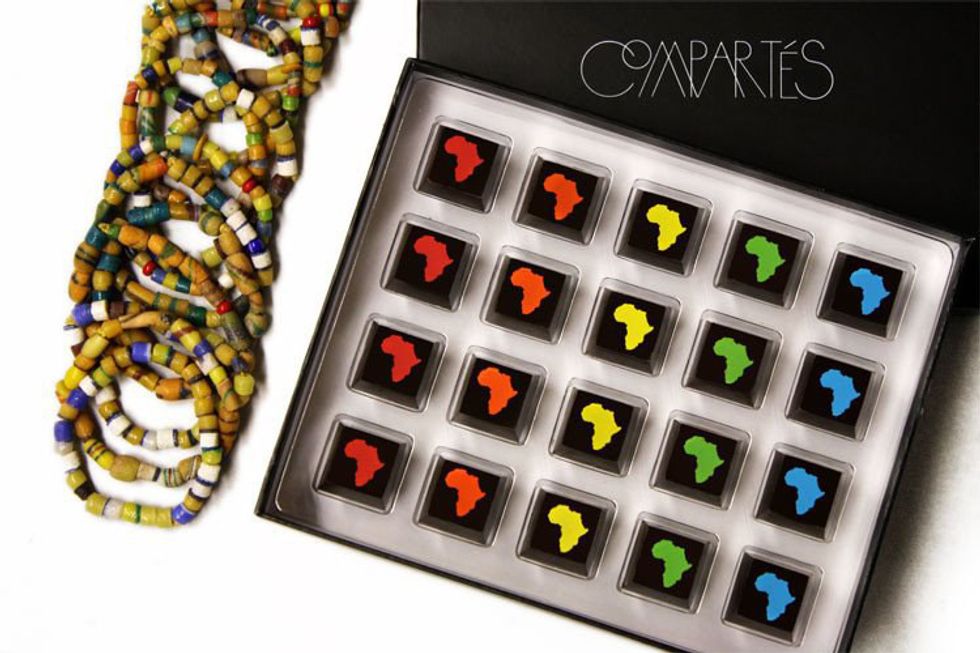 If you know someone who is a chocolate lover, why not buy them decorative chocolate that aids Relief International in Darfur from Compartes? A handmade relief beads bracelet accompanies the chocolate. There is a smaller version of this product available as well.
16. Baby gifts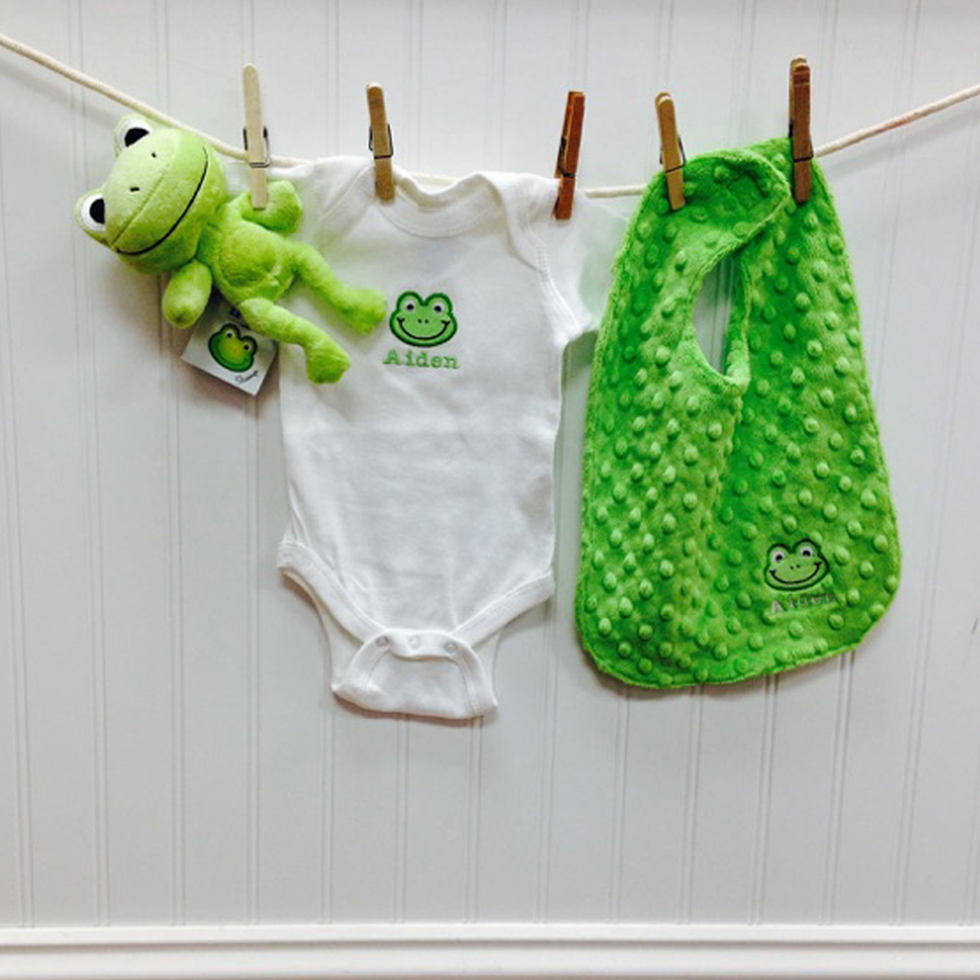 For the wee tots, you can purchase bibs, blankies, stuffed animals, and more from Everything Happy. A lot of the items can even be personalized. The best part is for each product purchased, the company will donate a product to children in hospitals and orphanages.
17. Letters to Troops and Veterans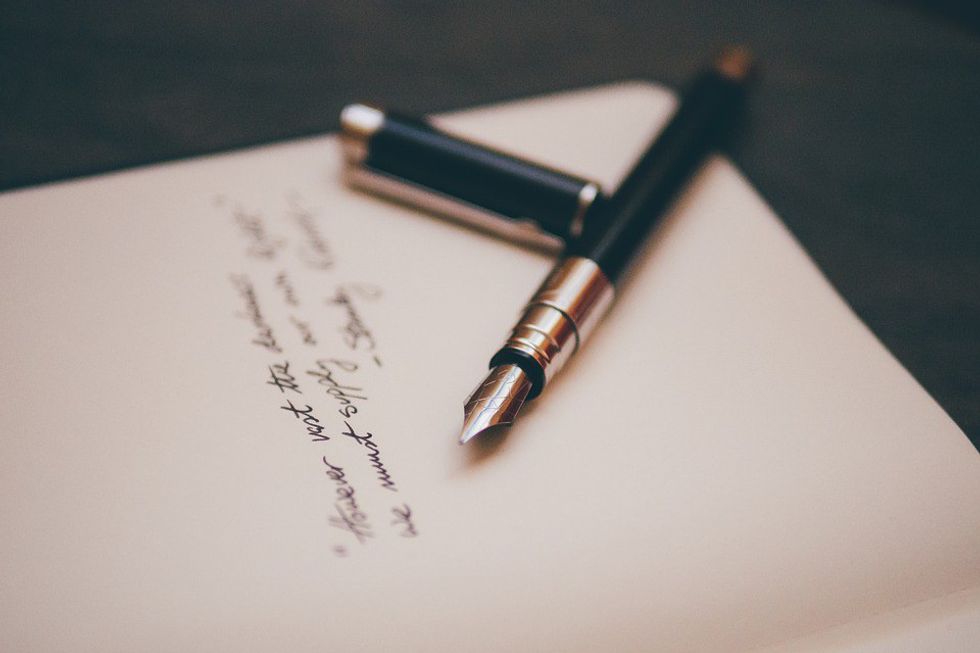 Christmas is the perfect time to write a letter to deployed troops, new recruits, and veterans at Operation Gratitude. It won't cost you anything, and it will make someone's day.
18. The Gift of Giving

This is one of my personal favorites on this list. TisBest Charity allows you to purchase a charity gift card, and the receiver of the card can choose from over 300 charities to donate!
19. A Life-Changing Gift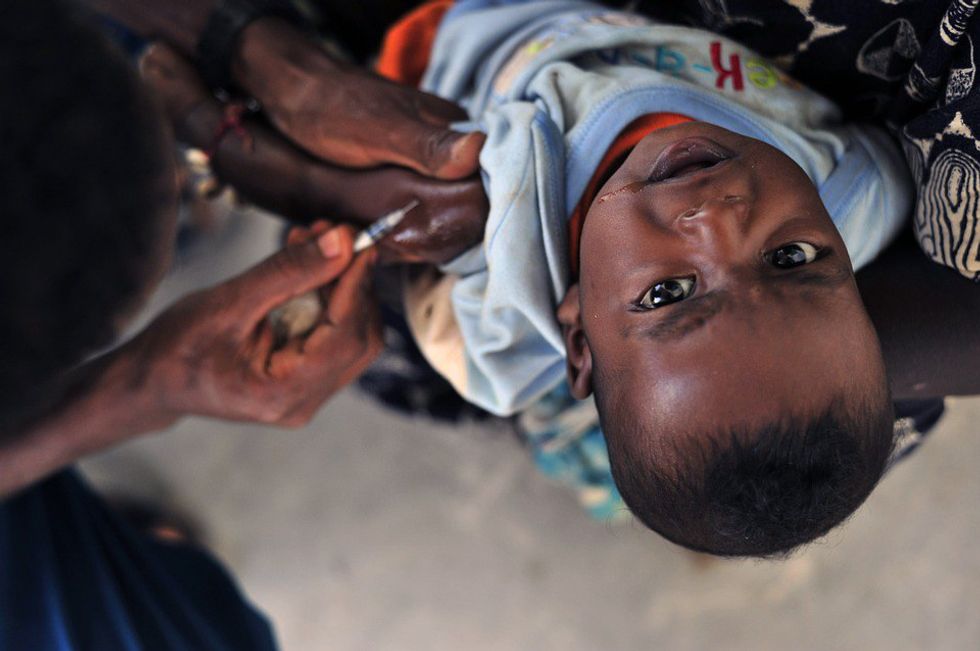 If you can afford it, please consider taking an extra step this holiday season and giving a life-changing gift to a stranger. Through Project HOPE, you can give diabetes medicine, antibiotics, vaccines, emergency kits, and more. For only $88, you can send 20,000 doses of antibiotics and be the miracle for sick children living in poverty.
20. Any Gift Through Amazon Smile :)

If you are doing Christmas shopping on Amazon, you might as well sign up for Amazon Smile, which will donate 0.5% of eligible purchases to an organization of your choice. It may not seem like much, but if you use Amazon as much as I do, your charitable contributions can add up quickly. There are nearly a million charities to choose from.