With the frigid temperatures, never-ending snow and gusty winds, it's no surprise that our hearts have been frozen over. And while we still have a few more months of cold temperatures and bad weather, we better warm our hearts up soon or else we might be stuck with a cold heart forever. Here are some really amazing news stories to keep you smiling and defrost your frozen heart.
1. Pope Francis married a couple on a plane.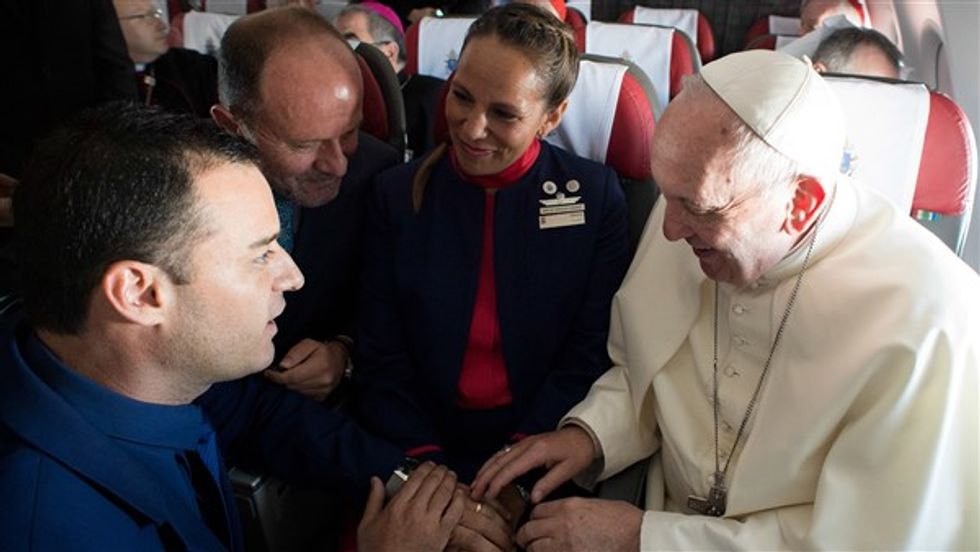 This is such a cute story. The couple had been married in a civil ceremony but had to cancel the church ceremony due to the earthquake. However, the two flight attendants ran into the pope on a flight, and he married them at 36,000 feet. This is definitely a first for the Catholic church!
2. Barack Obama wrote Michelle the nicest birthday message.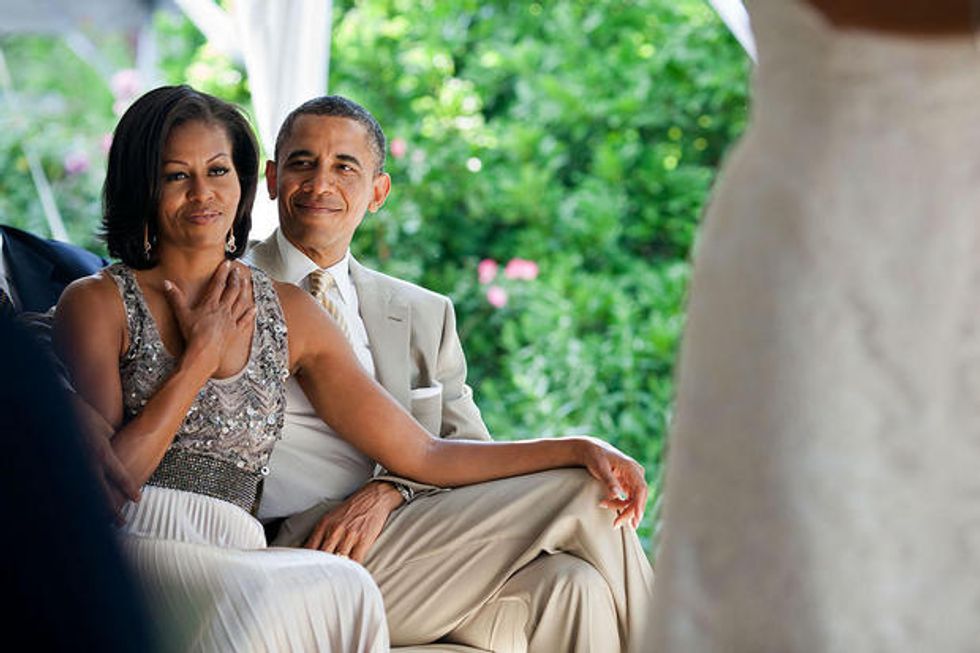 Barack Obama posted on Instagram a super cute message to his wife, making us all a little teary-eyed and hoping that we find someone who looks at us the way Barack looks at Michelle. Thanks Obama for being the absolute best.
"You're not only my wife and the mother of my children, you're my best friend," he wrote. "I love your strength, your grace and your determination. And I love you more each day."
3. A divorced dad proposes to his ex-wife.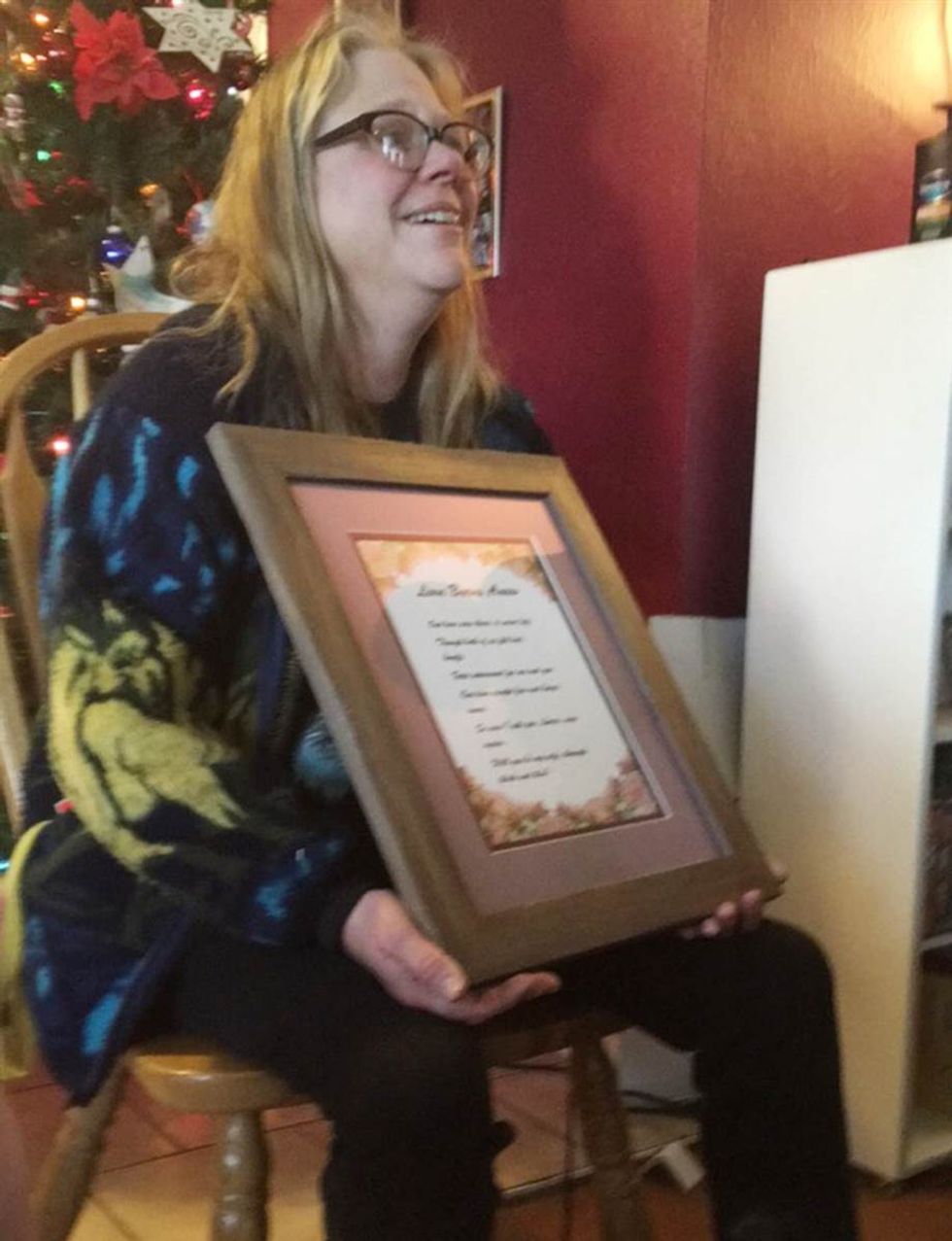 A divorced dad proposed to his ex-wife with a beautiful poem, and she said, "yes." The couple had split but recently began dating again and working through the marital problems they had. They are more in love than they were before and are excited about a new marriage. The video of the proposal went viral and the world fell in love with the couple.
4. An MLB star donates mansion to charity.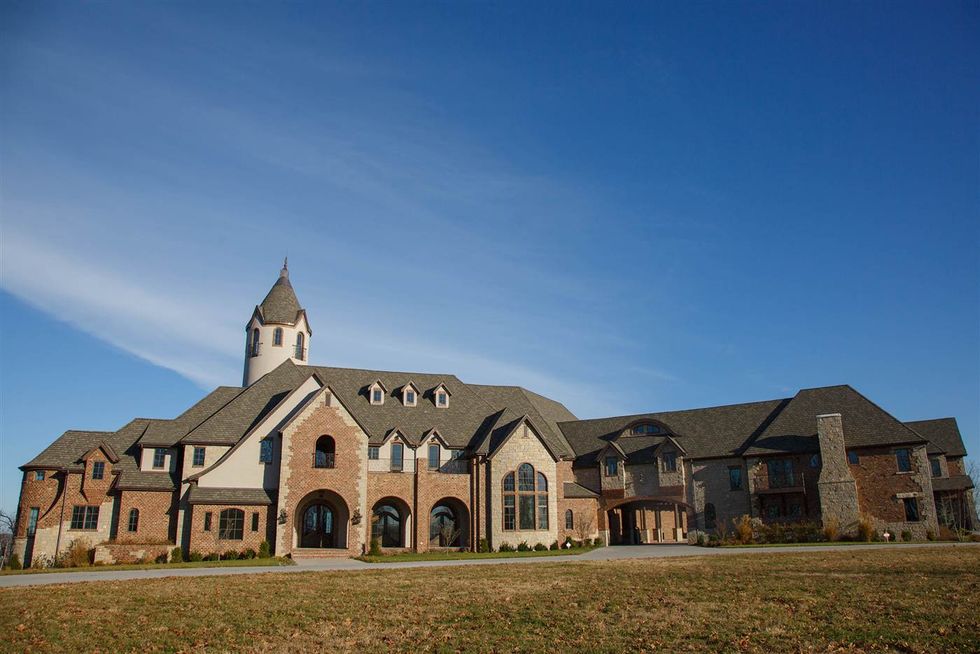 Cole Hamels, a Texas Rangers player, and his wife Heidi donated a 9.4 million dollar mansion to charity to house a camp for people with special needs and chronic illnesses. Camp Barnabas has already served over 75,000 people in the 24 years that it has been open, and now, it will be able to help so many more.
5. A family adopts a senior dog and completes their bucket list.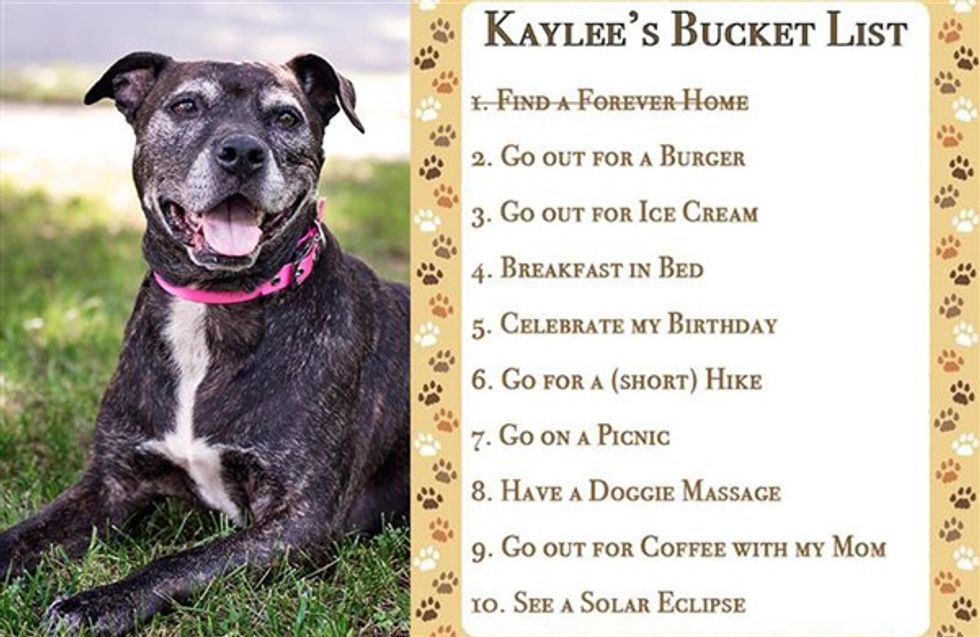 A family adopted a senior dog, and shortly after her adoption, they were given the devastating news that she had cancer and didn' t have long to live. The family wanted to make the best of the life their new family member had and created a bucket list full of fun things to do together. Kaylee passed away in her mother's arms having lived a full life and with a completed bucket list.
6. Long lost brothers find each other.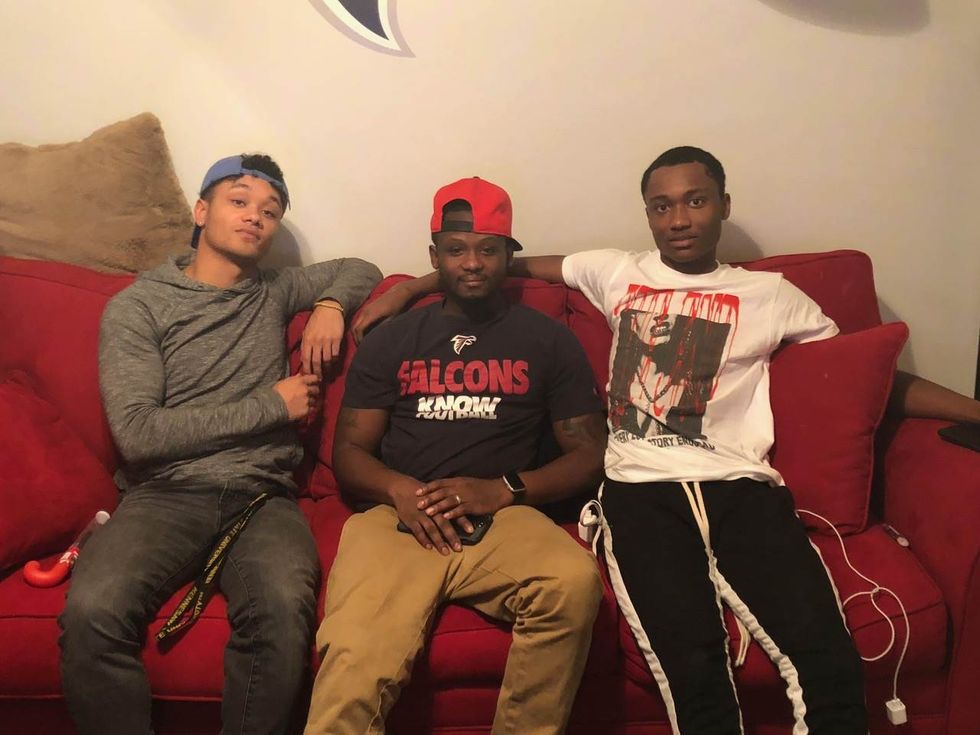 Two long lost brothers were reunited with the help of a DNA test. The younger brother was given up for adoption and three months old and was unaware of his family history. Surprisingly enough- they attend the same school and even have the same major! The two then found out they had another brother, too!
7. A high school janitor gets Christmas gift from students.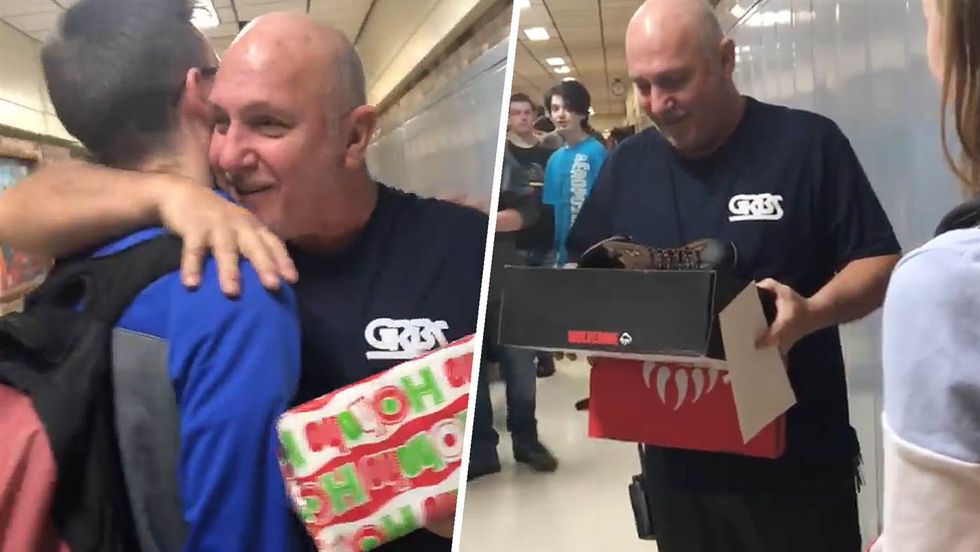 High school students show just how thankful they are for their janitor and all of the hard work he puts into his job by buying him a new pair of work boots. The janitor is taken by emotion and is so grateful.
8. A young woman with autism graduates from college.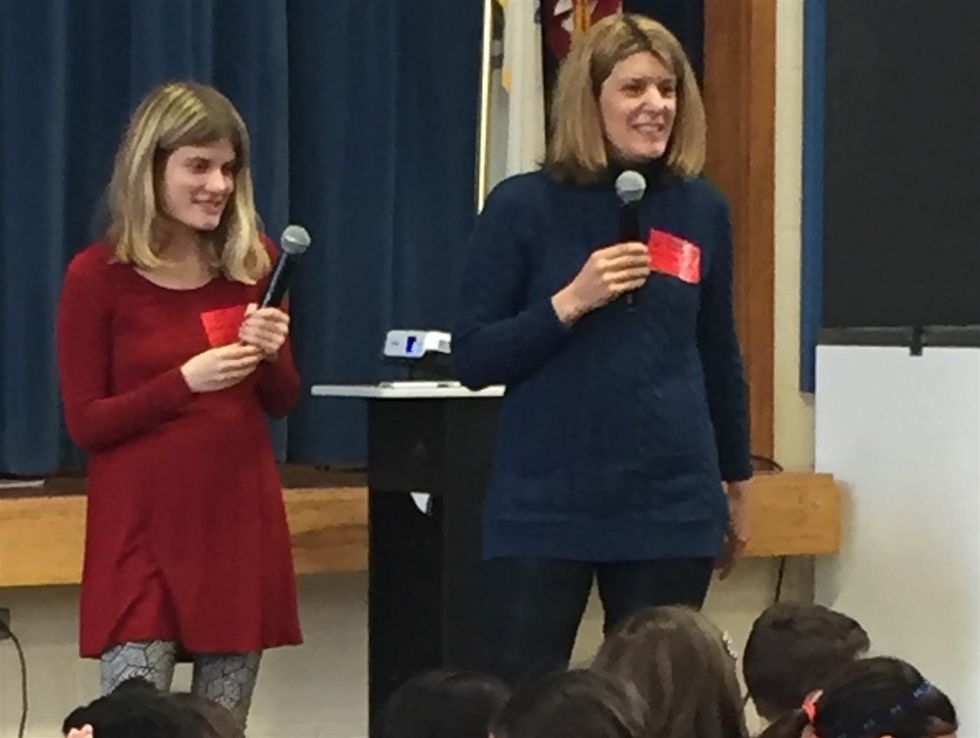 A young woman defies all odds and expectations from doctors and graduates from college. You go, girl! She is now inspiring other people and families of people with autism to persevere.
9. A man explains why he treats his ex-wife so well.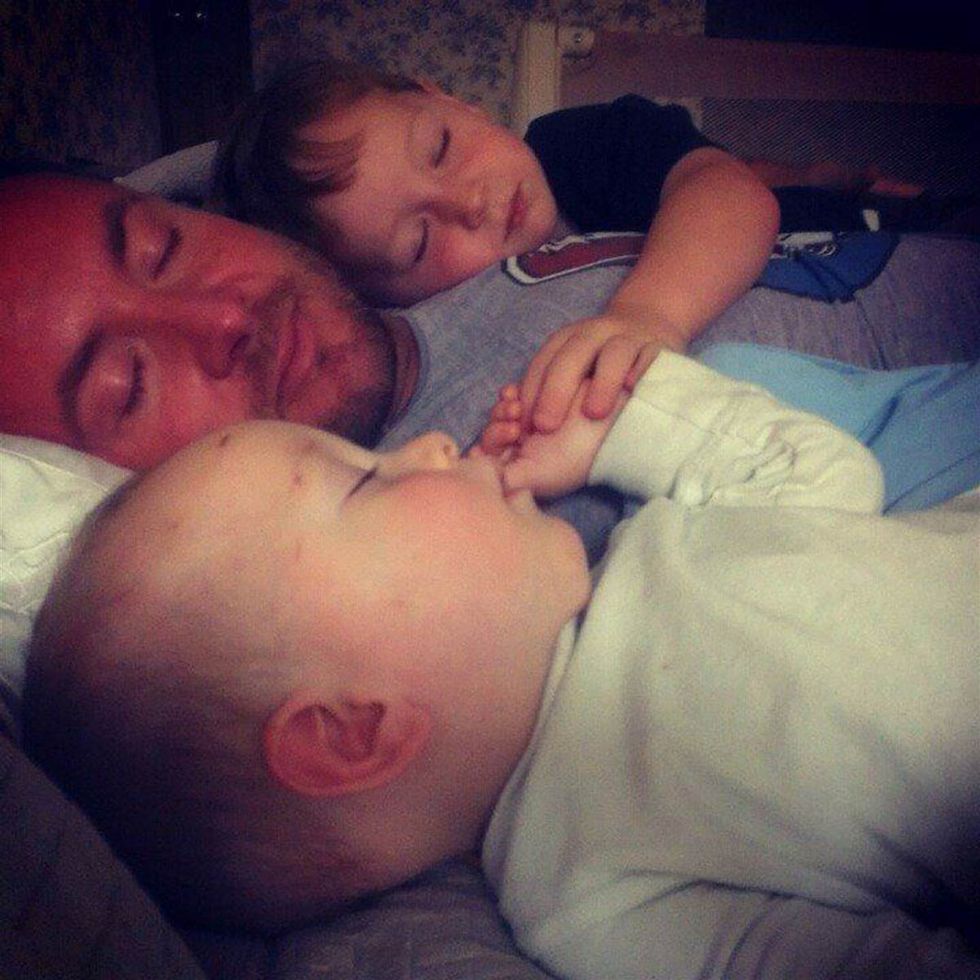 A dad explained to people on Instagram that just because you're divorced doesn't mean you can't be a decent human being and treat your ex well, especially for the wellbeing of your children. This father does it to teach his sons how to properly treat a woman. Good for him.
10. A dog survives and thrives after having her front legs amputated.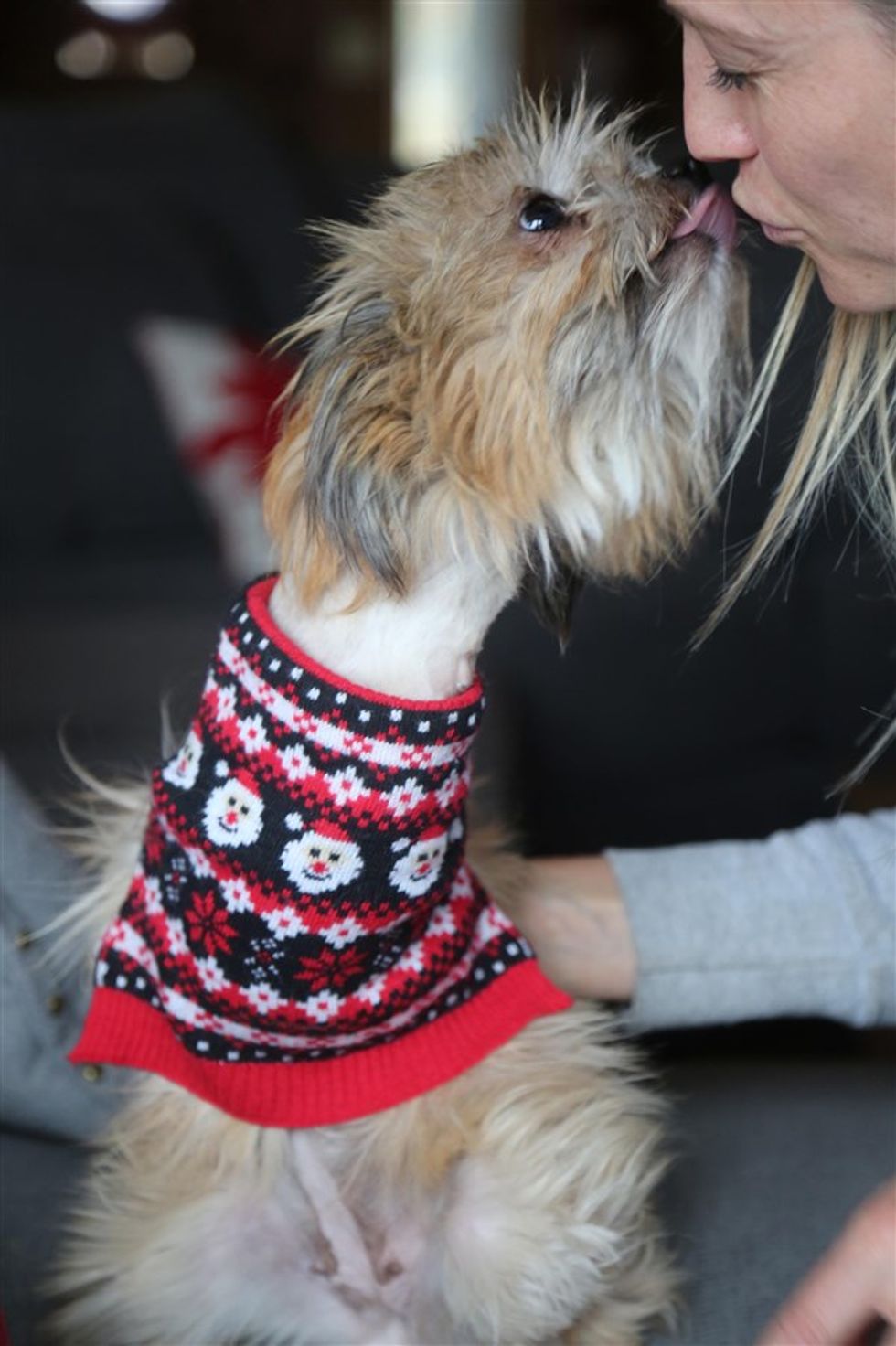 Noel was hit by a car and had to lose both of her legs in order to survive. Except, even with having her legs removed, her chances of survival were still slim. Noel wanted to live through and she fought. She is a happy dog with a family that loves her along with her unique looks.

11. A boy sings a song to his baby brother who passed away.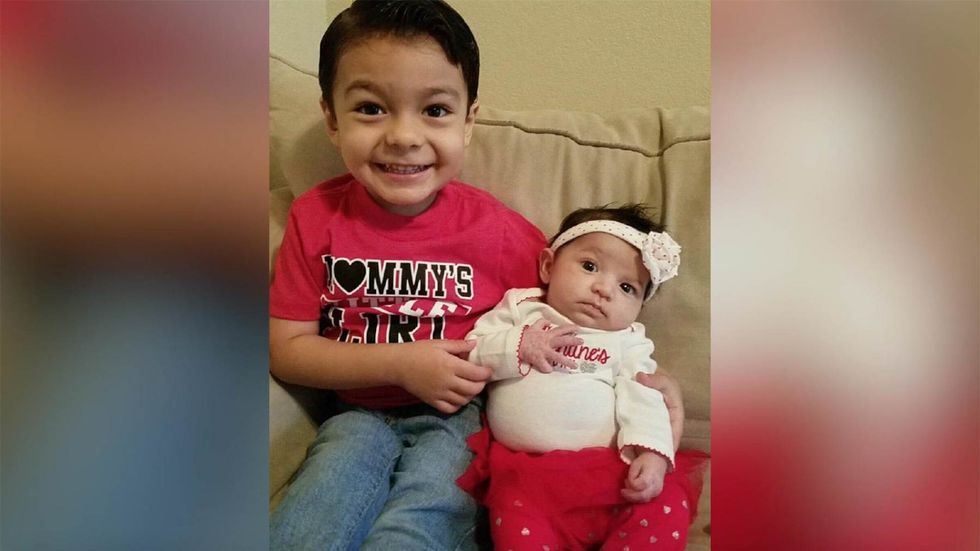 After watching the movie "Coco," a brother was inspired to sing to his baby sister who passed away at four months old. The boy has used this as a form of therapy to deal with grief, and the family is delighted by the beautiful way he remembers his sister. The video of the boy singing has millions of views, and people have sent the family their thoughts, prayers and support through comments, which the family is grateful for.

12. Bills' fans raise money for Andy Dalton's charity.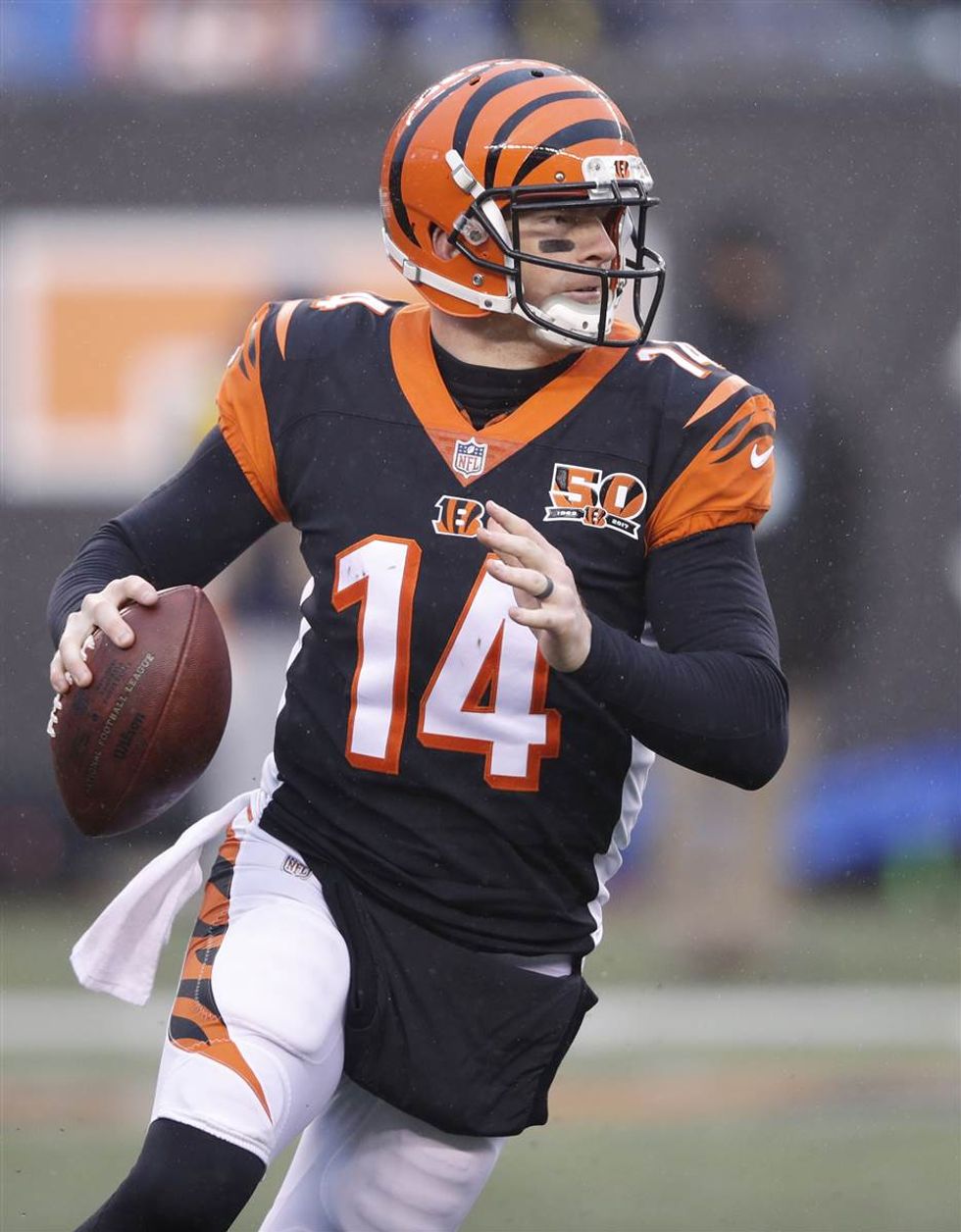 Thanks to Andy Dalton of the Cincinnati Bengals and his terrible performance during the last game of the season, the Buffalo Bills went to the playoffs for the first time in 17 years. To show their thanks, fans donated money to Andy Dalton's charity because he sent the team to the playoffs. Two-hundred-fifty-thousand dollars was raised for the charity!

13. Prison inmates are taming and taking care of wild horses.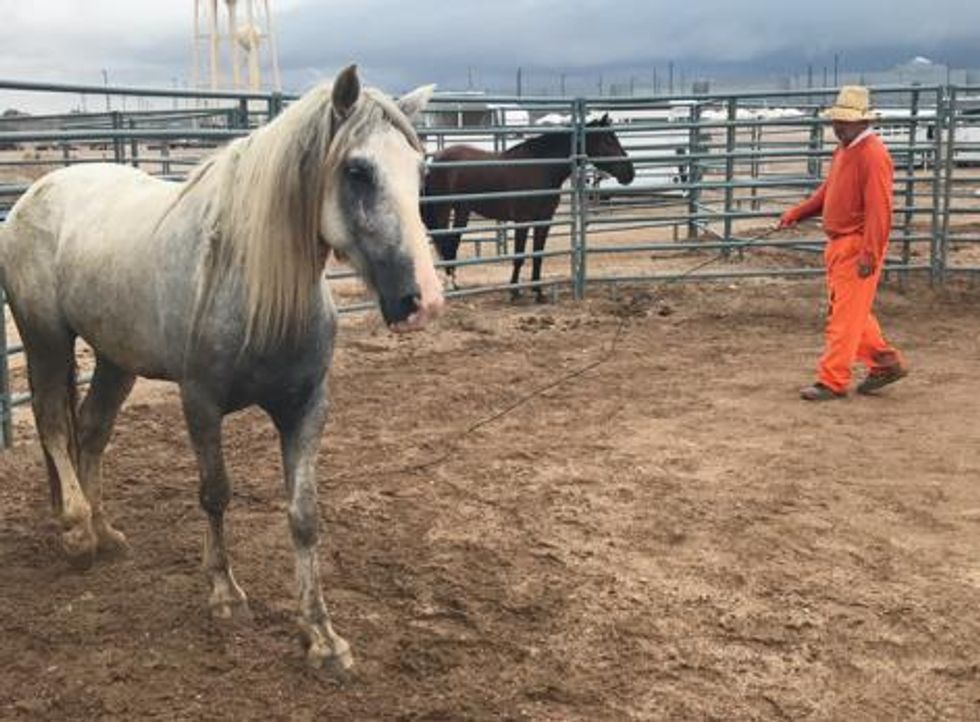 A prison has created a unique rehabilitation program in Colorado that has its inmates take responsibility and tame and take care of wild horses.

14. A dog finds a home on Tinder.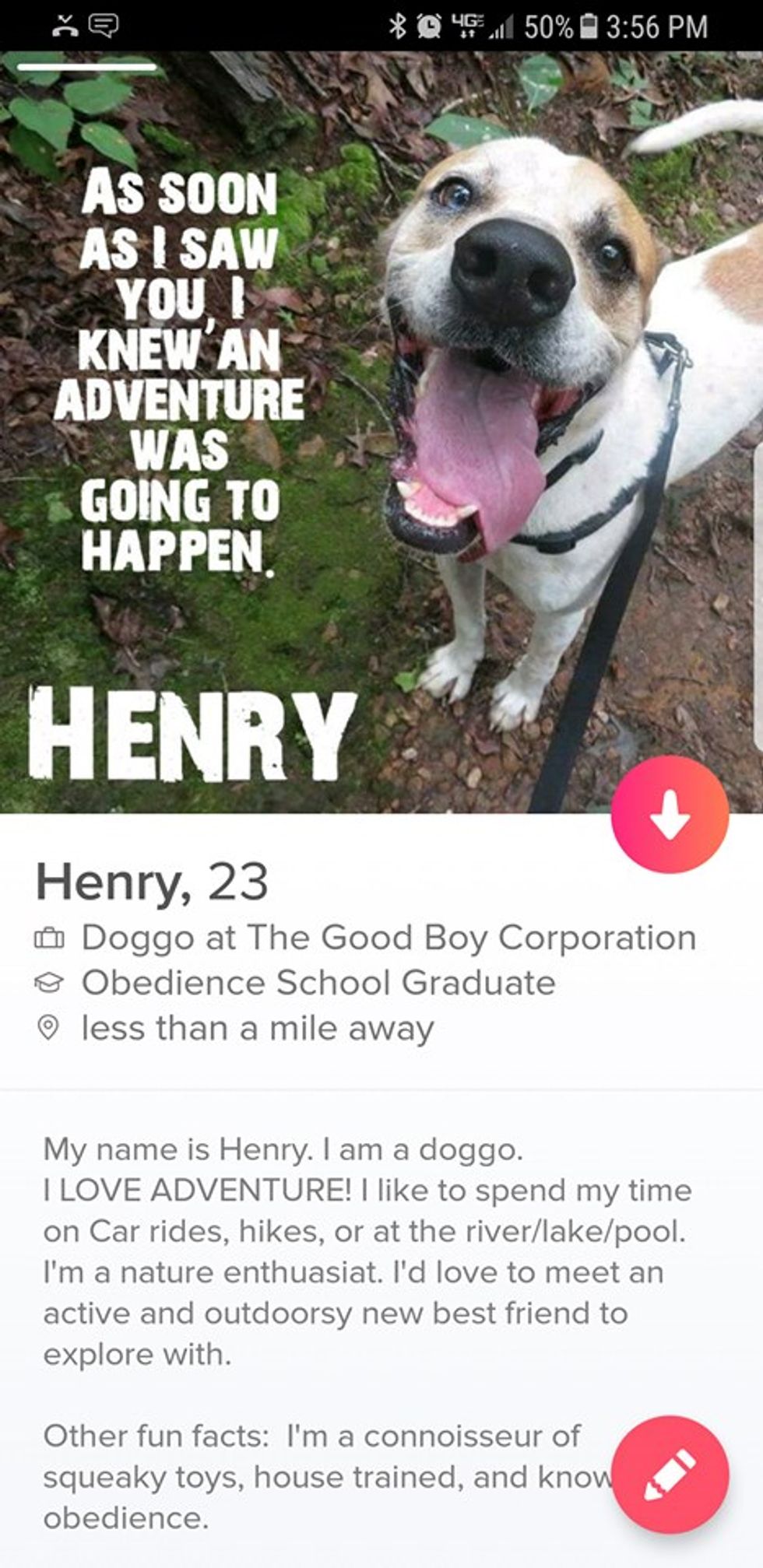 Henry the dog has spent almost three years at a shelter when someone came up with the brilliant idea to put him on Tinder and find his true love and a home. Strangely enough, this is not the first time an animal has been put on Tinder to help he or she find a home.

15. Hundreds welcome back a third grader after a long battle with cancer.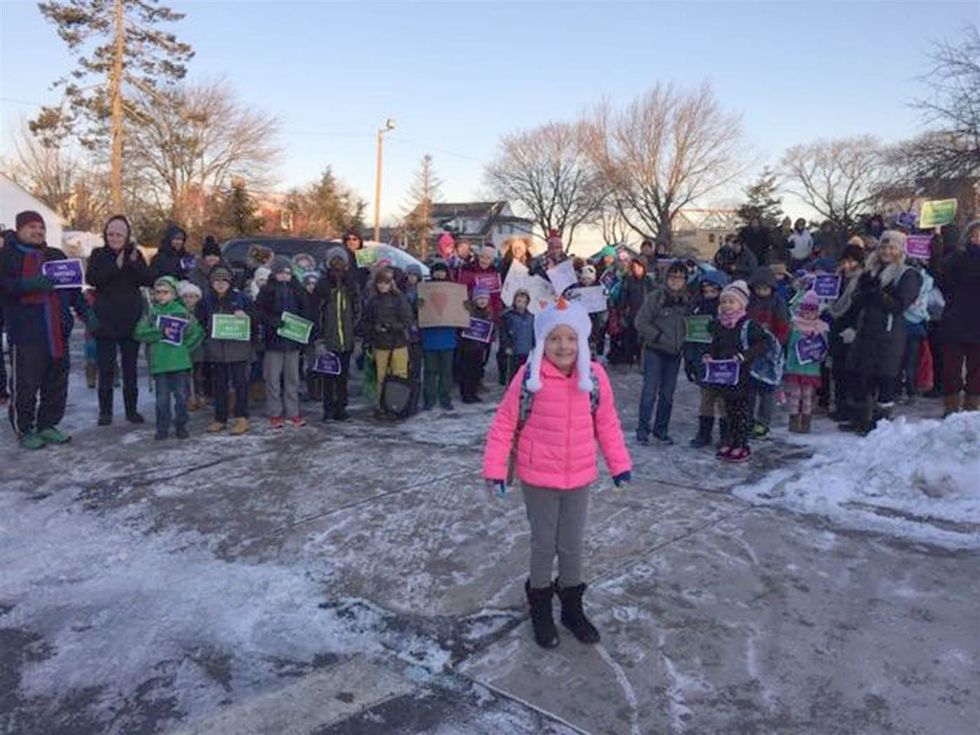 An 8-year-old girl returned to school after missing 15 months for cancer treatment and was welcomed back by hundreds holding signs and cheering her on. During her treatment, she was often in isolation and unable to be around many people including her friends. Thankfully, she is healthy and back to being a regular 8-year-old.

16. A boy with down syndrome expands his vocabulary when older sister sings.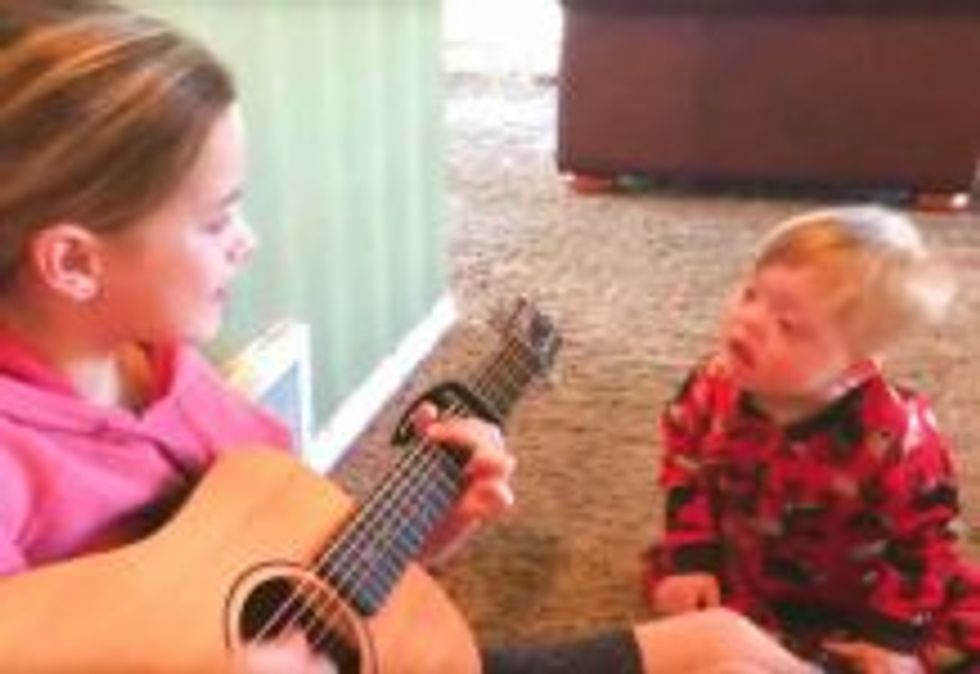 A mother asked her daughter to watch her younger brother for a few brief moments while she showered. The daughter took out her guitar and began singing "You Are My Sunshine" to her younger brother who has down syndrome. The boy has a vocabulary of 12 words, thanks to his sister, and loves to sing along with his sister.

17. An officer is reunited with the boy he rescued.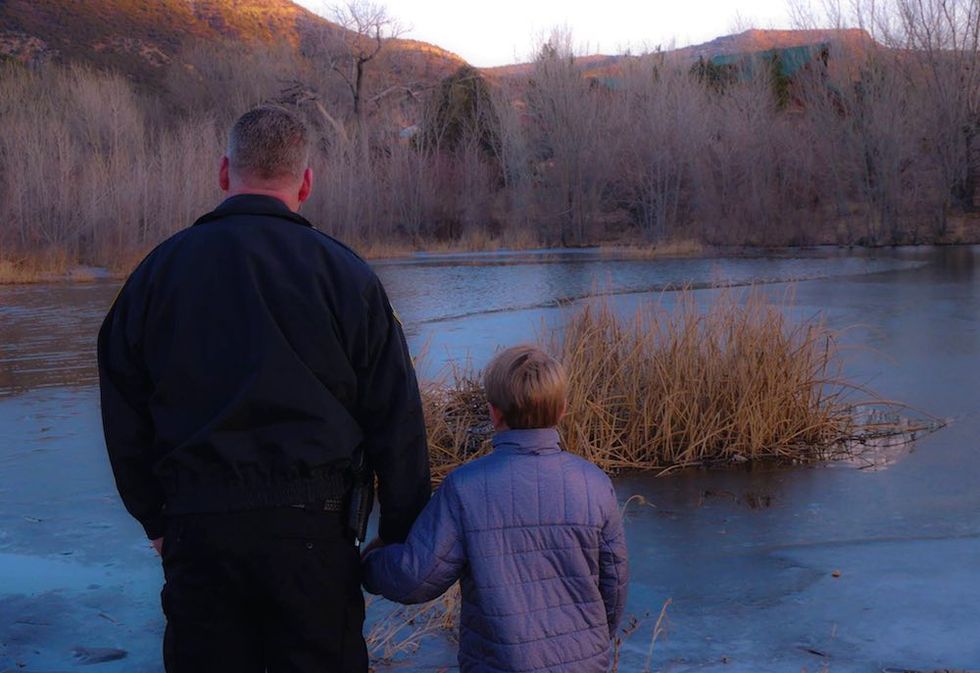 A police officer punched through the ice to save a young boy from drowning in a frozen pond on Christmas. When the two were reunited, the officer gave the boy his sheriff's badge as a memento and to remind him of his courage.

18. A stranger gives his boots to a homeless man on the subway.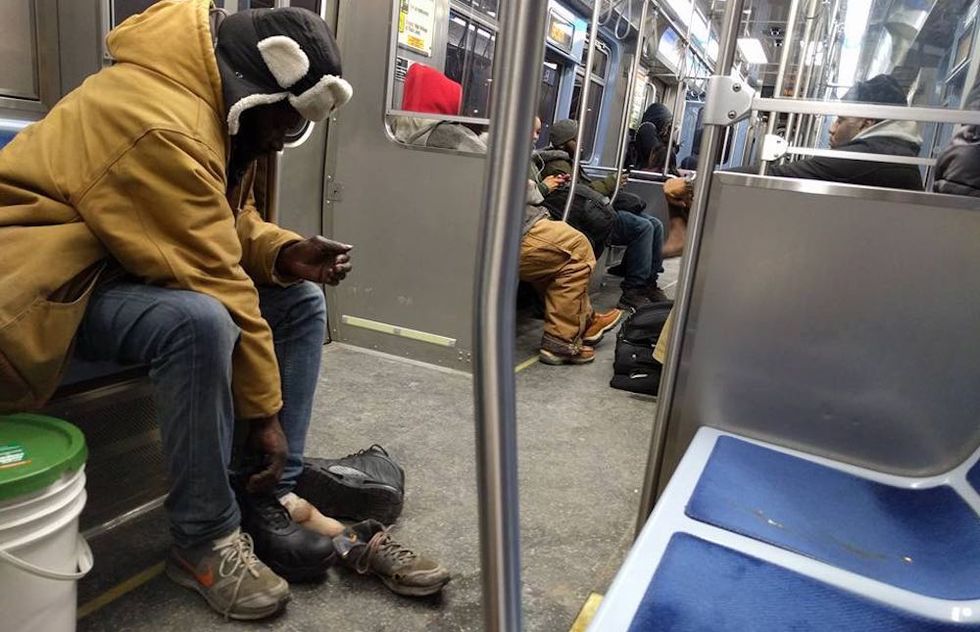 In the freezing Chicago winter, a homeless man pulled his bloody, swollen feet from the badly worn sneakers that were doing little to protect him from the cold. A man on the subway had just purchased a pair of boots a few weeks prior, but took off the boots and gave them to the man out of the goodness of his heart.

19. Leftover Christmas trees were donated to elephants and lions.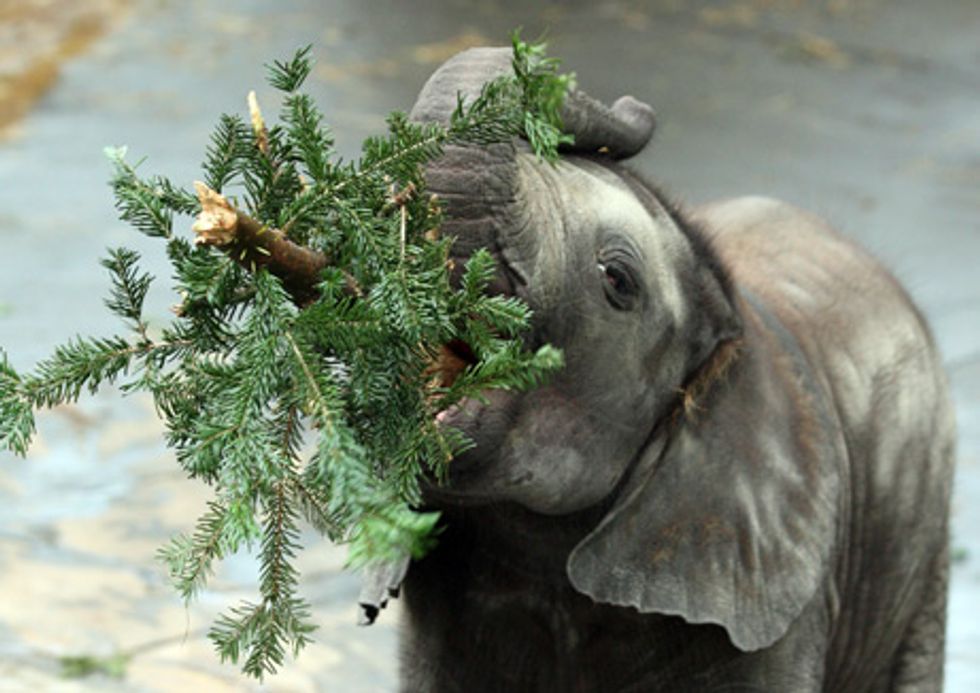 After the Christmas season, there are hundreds of trees left in a tree lot with no place to go. So, the trees have been donated to zoos where animals can play with them and eat them (they're rich in vitamin C). Check out the adorable video of elephants with the leftover Christmas trees here!

20. A gym gives a refugee boy a free lifetime membership.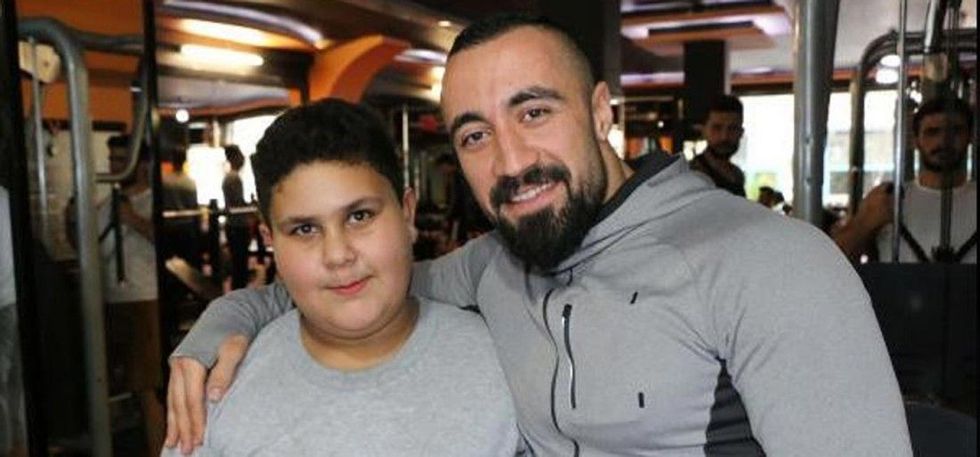 The 12-year-old Syrian refugee became internet famous when a picture of him staring into the window at a gym in the dead of winter in sandals with shoe polishing materials in his hands. The owner of the gym was so moved by the photo that he has invited the boy to work out and come into the gym whenever he pleases.

21. A duck is given a new leg and a lease on life.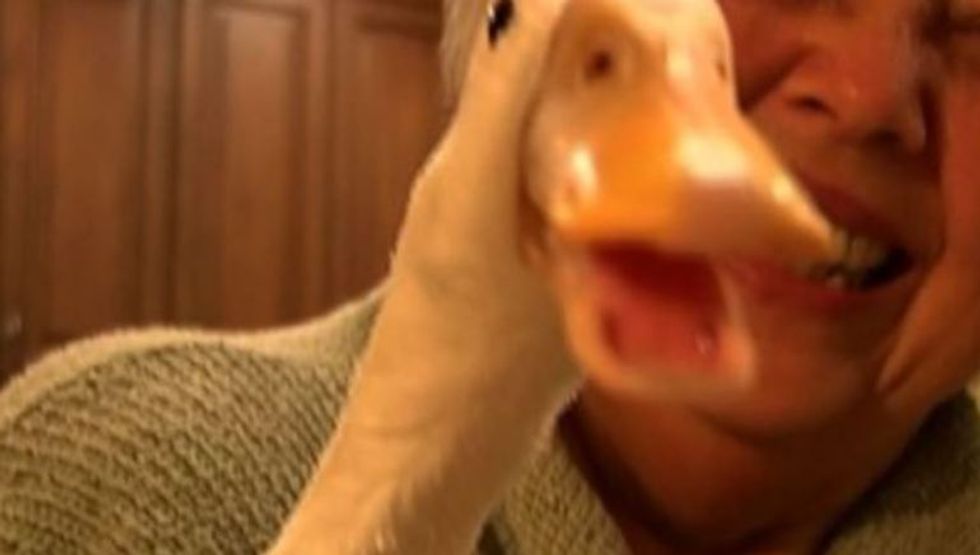 It took 30 tries, but, finally, students perfected the "Peg Leg," a 3-D printed leg for Peg the duck. Best part- 8th graders were the ones who perfected the leg. Congrats Peg!