So, most of us remember the iconic show Friends. From 1994-2004, the show was magic. Every Thursday night, America would gather around their television to see what wacky adventure the six iconic characters would get themselves into (and see what Rachel's new hair). My parents were part of this crowd, but when I was born in 1996, they missed a few episodes here and there because, well, LIFE. Now in 2017, I CAN WATCH EVERY EPISODE AS MUCH AS I WANT. I'VE NOW WATCHED THE WHOLE SERIES AT LEAST 7 TIMES. I LOVE IT.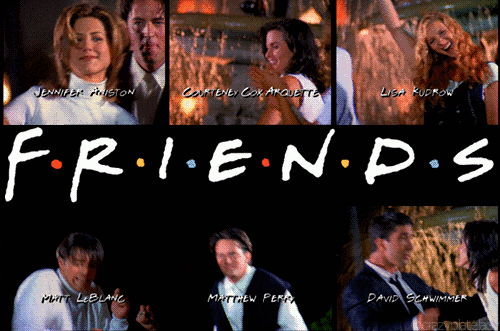 Friends is the best show ever aired. Friends is this unrealistic, timeless, simple, yet relatable comedy. They make fun of adulthood, and they make the city life look so easy and fun. We rarely see them work or pay bills and just see the fun parts of life. We learn about relationships between friends and lovers. I watch this show because it makes me feel like I am part of the group. No matter what, I'll be there for you 'cause you're there for me too. We all of a little bit of Friends in us. There are so many iconic and relatable elements that as a millennial, I love.
To name a few....

How to flip someone off without flipping someone off. (Thanks Ross)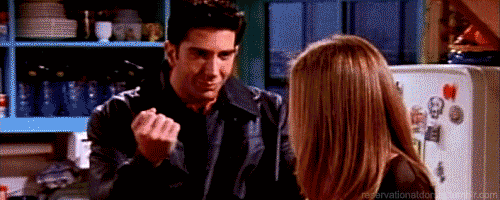 We all have a little Joey in us.
At least I do.
The bond between girl friends is not hating, tearing one another down, or lying.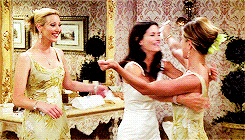 It is being there for one another and genuinely caring for each other. I love the bond the girls hold.
Just when you think that one girl is gone, she shows back up again.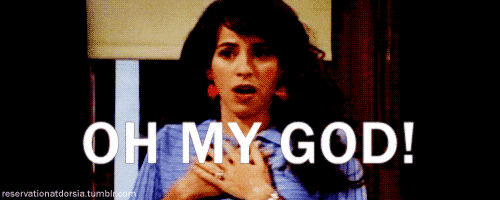 In every season. OH MY GOD.
The Grammar Police. They are everywhere here.
We all have some type of anger/control issues like Monica.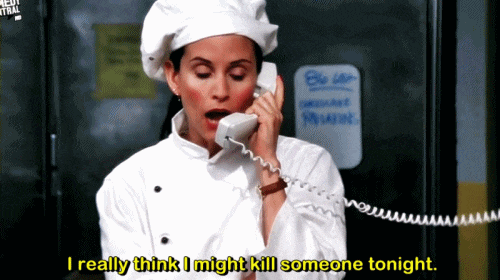 We all know the struggle, Chandler.

When we are doing karaoke in the shower and imagine we are in our own music video.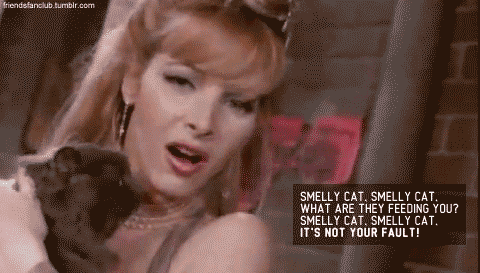 Everyone also just knows all the lyrics to Phoebe's original, Smelly Cat.
Trying to do our foreign language course, we all sound like Joey in the front of the classroom.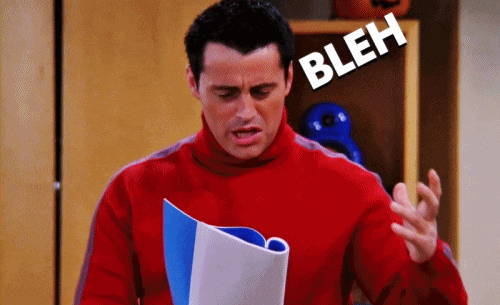 Ross taught us about being aware of our surroundings and love of sushi.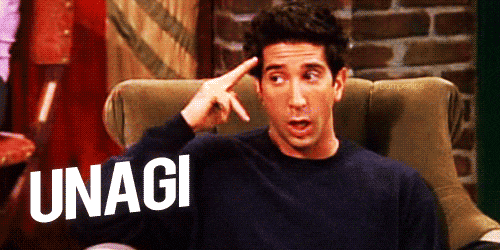 When Pheobe had enough on her birthday, she sounded like our mom when we need to clean our room.
When we show up late to the party after pre-game.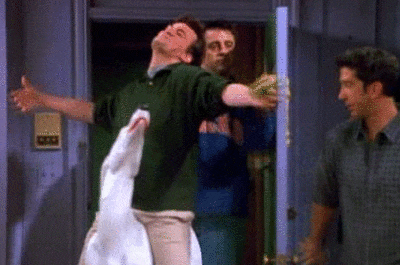 Come on, you know you can relate.
Having a Girls' Night is exclusive and means no boys allowed.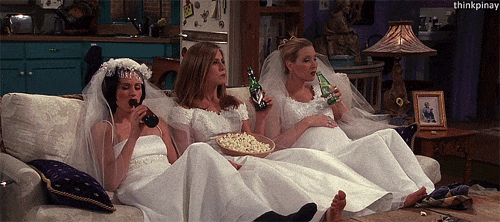 Adulting is going to suck. But adulting is a new adventure.

The best thing about today, is I don't have to wait until Thursday night for Friends to come on.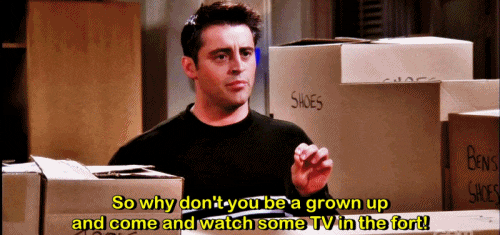 I have endless access thanks to Netflix! It's like a marathon every day!!
Friends is a TV show that will never get old. From "The Pilot" to "The Last One," the magic made on this show is real and timeless. These actors will always be these characters in my eyes. Every movie, new show, or red carpet event, that is Rachel Green, Joey Tribbiani, Monica Geller, Chandler Bing, Phoebe Buffay, and Ross Geller.
I know it's crazy that someone in college watches a show that ended over 13 years ago, but that's because I was too young to appreciate it will it was popular. No show will ever top it. I can try again and again to find a new show to watch, but nothing will compare and I find myself rewatching the same episodes I have seen gazillion time. Let's just say I am bad at taking breaks *wink* *wink.* Now, excuse me as I finish up the series for the seventh time.