We all have those friends who know the real us from our inside and out. They know what we have survived, and where we have thrived.They know every positive and negative aspect about us.They know our weaknesses and our strengths.The kind of friend who knows when something is up just from the expression on your face. The kind of friend who you can be away from for months, but still feel close. The friend you want to rant with on the phone. The friend you want by your side.You share great memories, and so many inside jokes with that friend. Your friendship can survive ANYTHING.
That best friend I speak of knows, accepts, and loves the entire you.They have been there for you during your lowest point.They have seen you cry.They have also seen you at your best. Everyone has their "person" -- the one person who they will always call their best friend.
My person, and best friend, is Faraz, who I sometimes call Mom. (Inside Joke)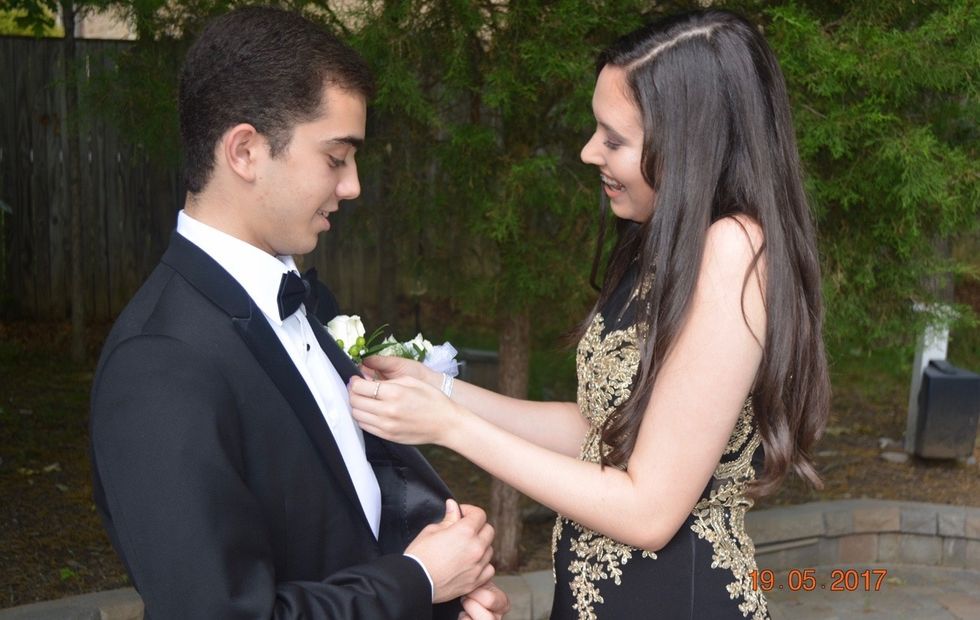 Faraz,
I still remember how we met. We were in drivers Ed.I had missed a class so I had to attend yours as a "makeup" in order to pass the course.I remember we were watching some video about a car crash, and when it become bloody we both turned away from the screen, and locked eyes.We both smiled because we didn't know each other, and to be honest it was awkward.After class, we exchanged numbers and began texting A LOT.Soon, texting was using facetime ALL THE TIME.Then facetime became hanging out.
The first time we hung out we went ice-skating, and I kept falling everywhere because we both know that I really can't ice skate for my life. Even though I was a hot mess, you helped me. I remember there were a ton of little kids iced skating around us, and one of them was screaming for her mom for help. So, that's how you developed the nickname "mom." In high school, I remember I would see you at least once a week. That is definitely an underestimate, and we both know it. I remember after school sometimes you would come by my house and we would just drive around and talk. We can both agree that our love for sushi was for sure a factor in bringing us close together. Sweet-Life was one for the books. That was my first music festival, and I am so glad it was with you. It's always a blast with you, mom.
All of our adventures to Rockville Town Center, Mellow Mushroom, Washington DC, Potomac Village, and even just the mall are enjoyable because you were there.
I share a special bond with you that I will always cherish. I know that I can always count on you, just as you can always count on me.You make me want to be the best version of myself. Throughout High School and now college, we have grown together. You inspire me to move on, even when times are tough. You helped me break out of my shell to become the extroverted person I am today, and I thank you for that. You taught me that any publicity is good publicity, and it does not matter what others think. I hope you know that I love you for you, and that will never change.
Love and miss you!
Rebekah