Remember the joke, "just keep it in your closet! It'll just come back in style eventually"? Well, 2018 is turning out to be proof that this statement is more than just a joke.
Now, this concept is definitely NOT new. 2017 was filled with fashions we unearthed from the '90s. And it seems like every year we pick one decade to obsess over.
What makes 2018 stand out is we decided to unearth things from multiple decades.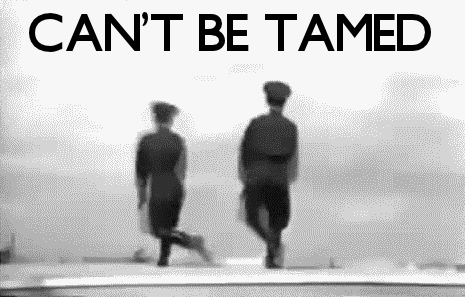 From disco jumpsuits from the 70s, puffed up sleeves from the 80s and bicycle shorts from the '90s, we are bringing it all back. We may have just started 2018, but New York Fashion Week was the place to debut many fashionable looks inspired by past decades.
From makeup, jewelry and clothing, this trend is certainly making its way through 2018. These are just 12 of our former fashion trends we will most likely be dying to wear this year.
1. Voluminous curls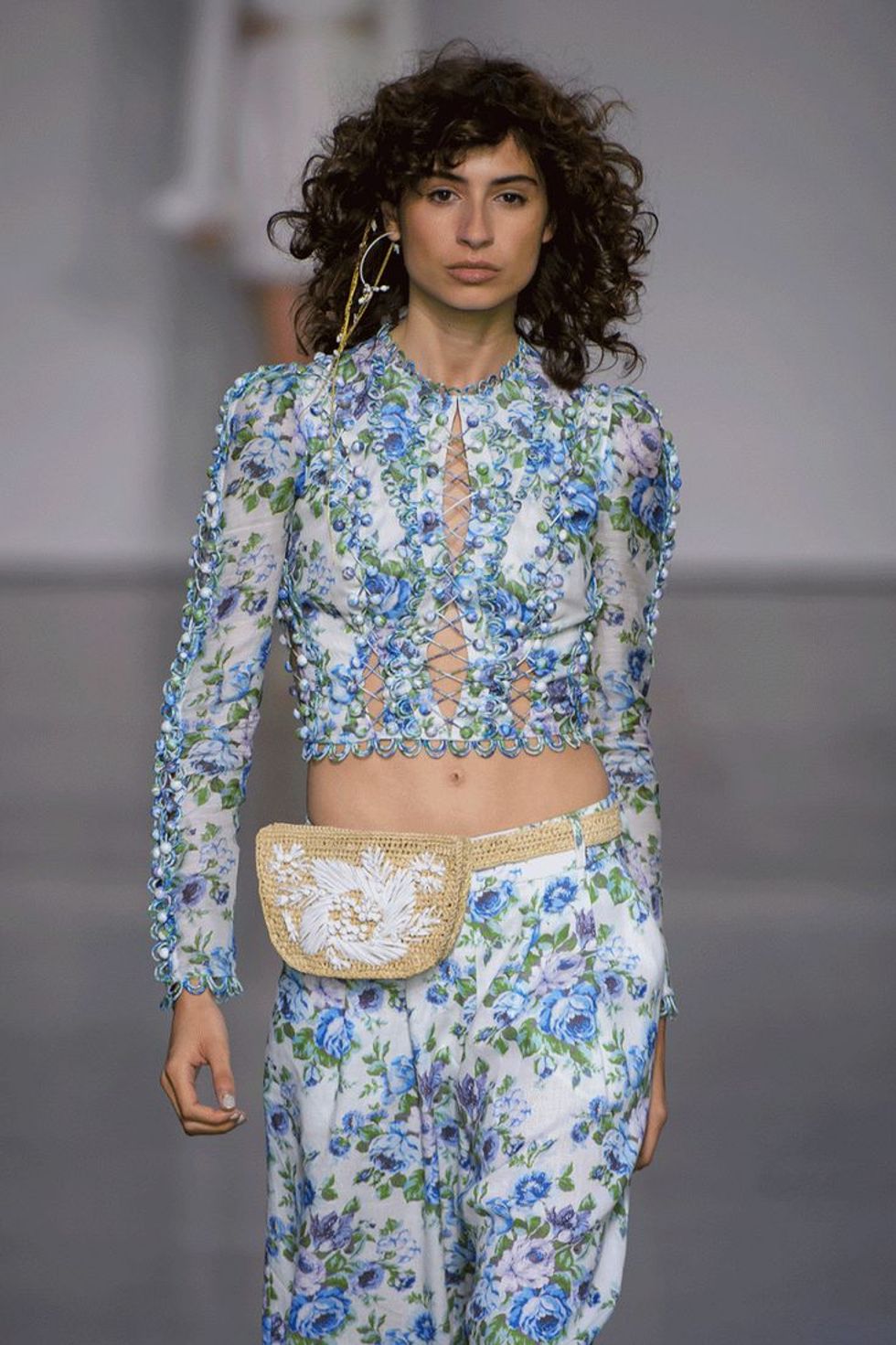 For this year's New York Fashion Week Spring '18 Runway, there were plenty of bouncy curls. These are not just any bouncy curls either; many designers like Sherri Hill represented the natural look. A curl that is flowy and bounces back. It is an effortless-looking style for anyone. A how-to was also available to achieve this look.
2. Naked glossed lips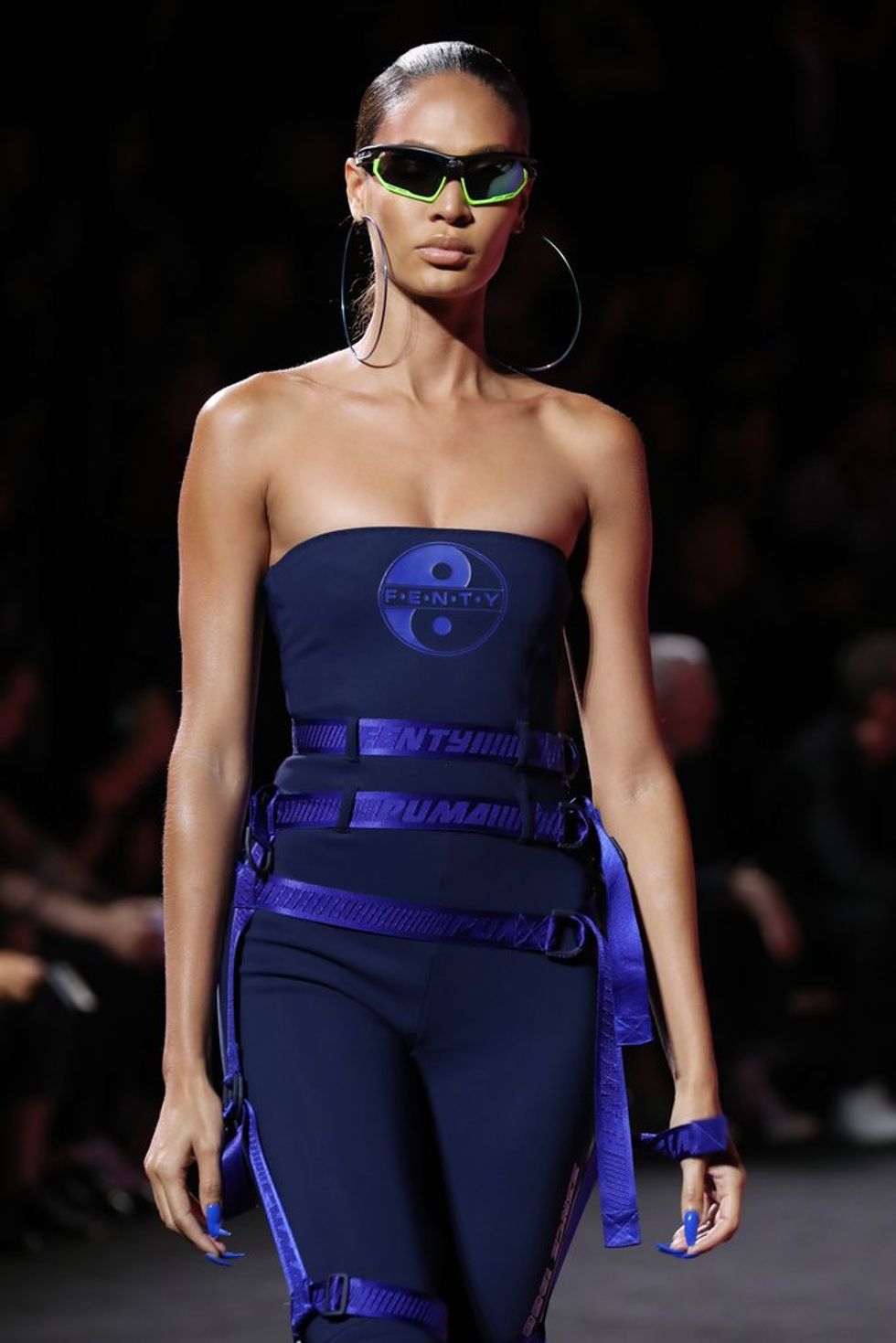 This '90s look started with Naomi Campbell on the runway and is now being brought back. And who should we thank for this? None other than Rihanna. Her new line of universally flattering lip gloss called Fenty Gloss Bomb gave the models on the runway a natural lip that is ready for any occasion.
3. Ultraviolet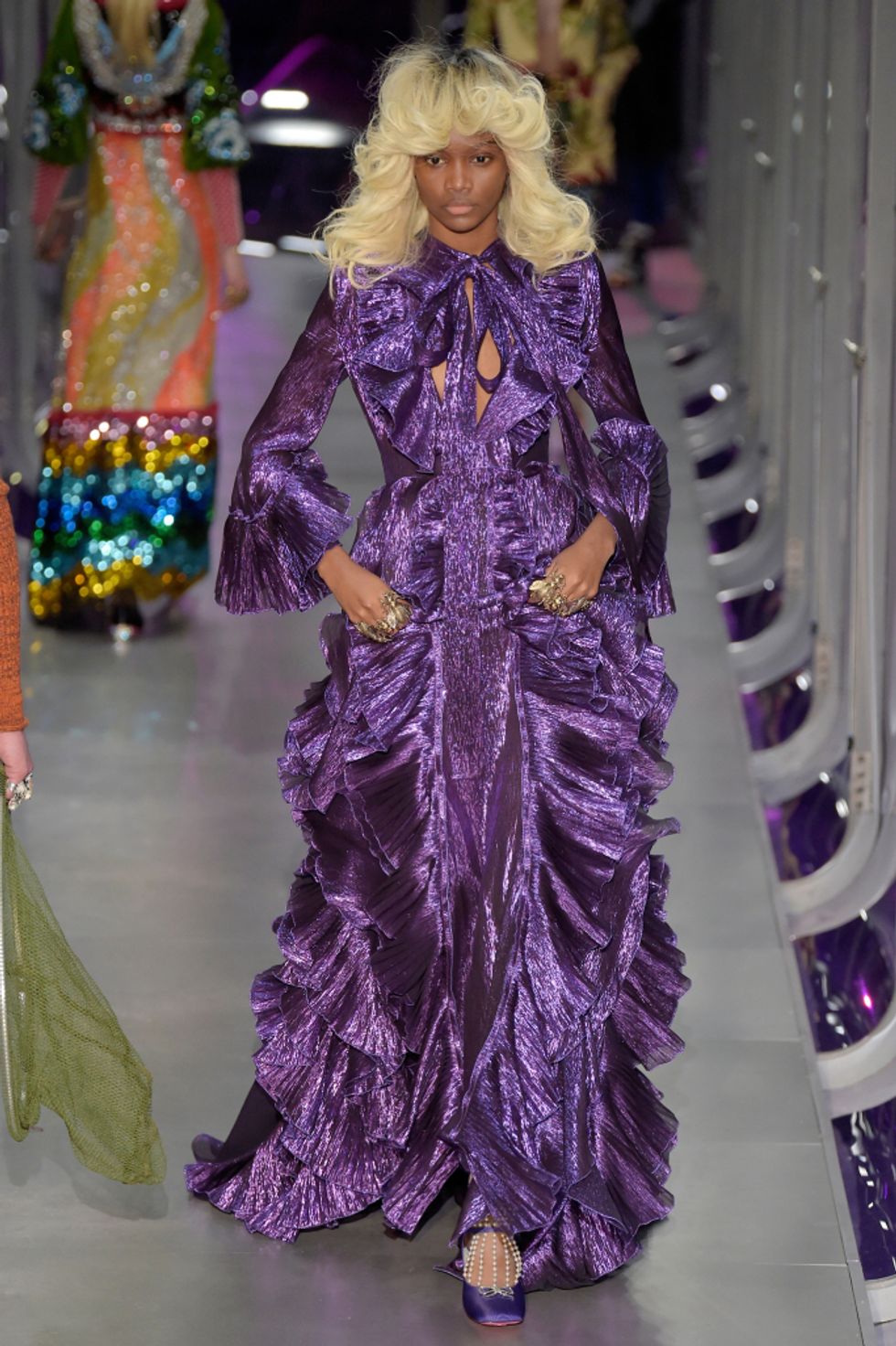 Who wouldn't want to wear a color when it is referred to as "ultra?" Pantone has officially named UltraViolet as the 2018 color of the year. This vibrant hue of purple takes us back to the '70s when bright, neon colors were the way to go.
4. Denim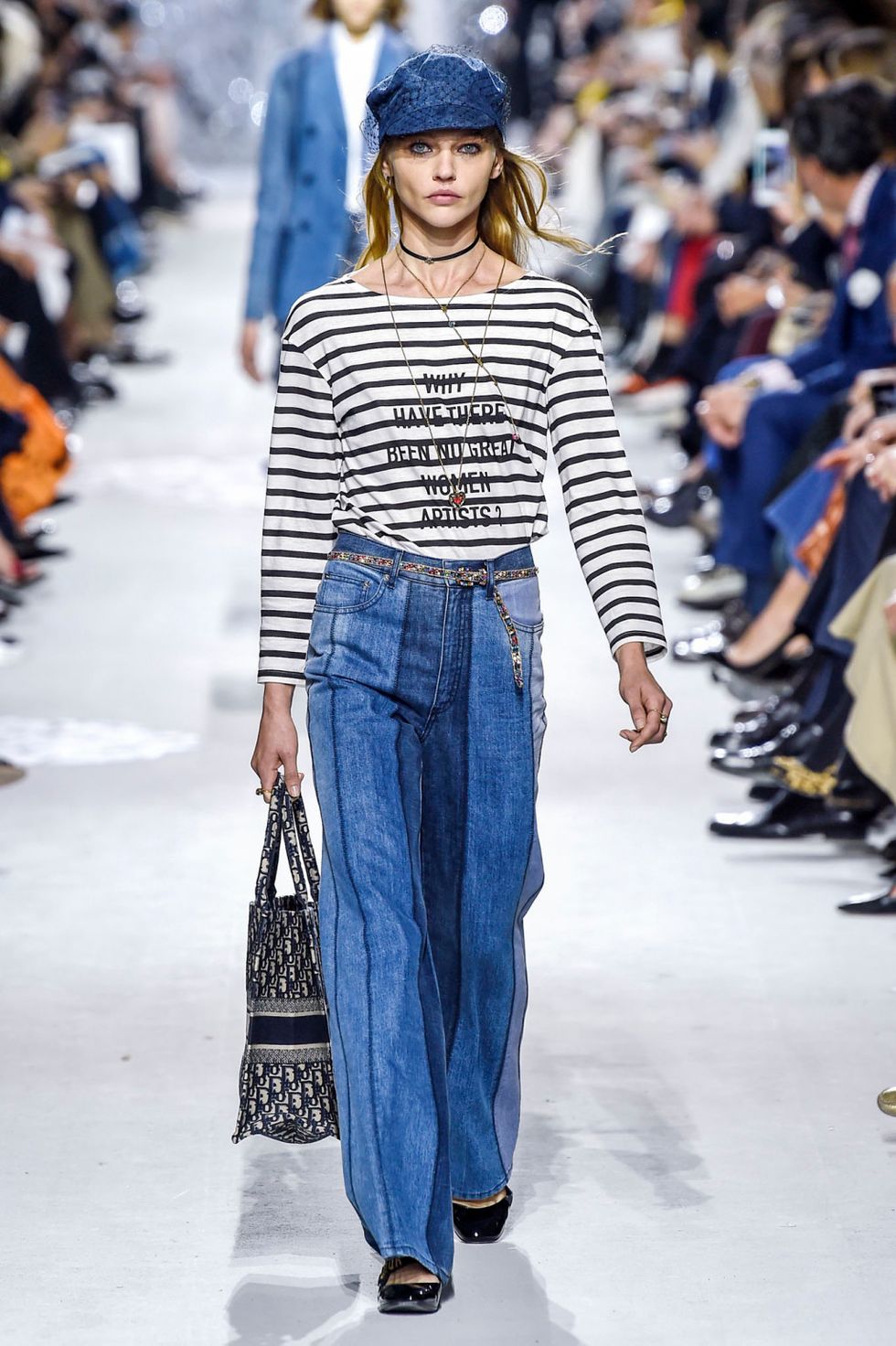 Remember the double denim outfits that took over the '90s and 2000s? Well, double denim is quickly becoming a staple piece in 2018. Designers are opting to use denim for any occasion. This time, they are calling it "polished" double denim to describe the tailored look. Have you ever seen such a versatile fabric such as denim?
5. Balloon sleeves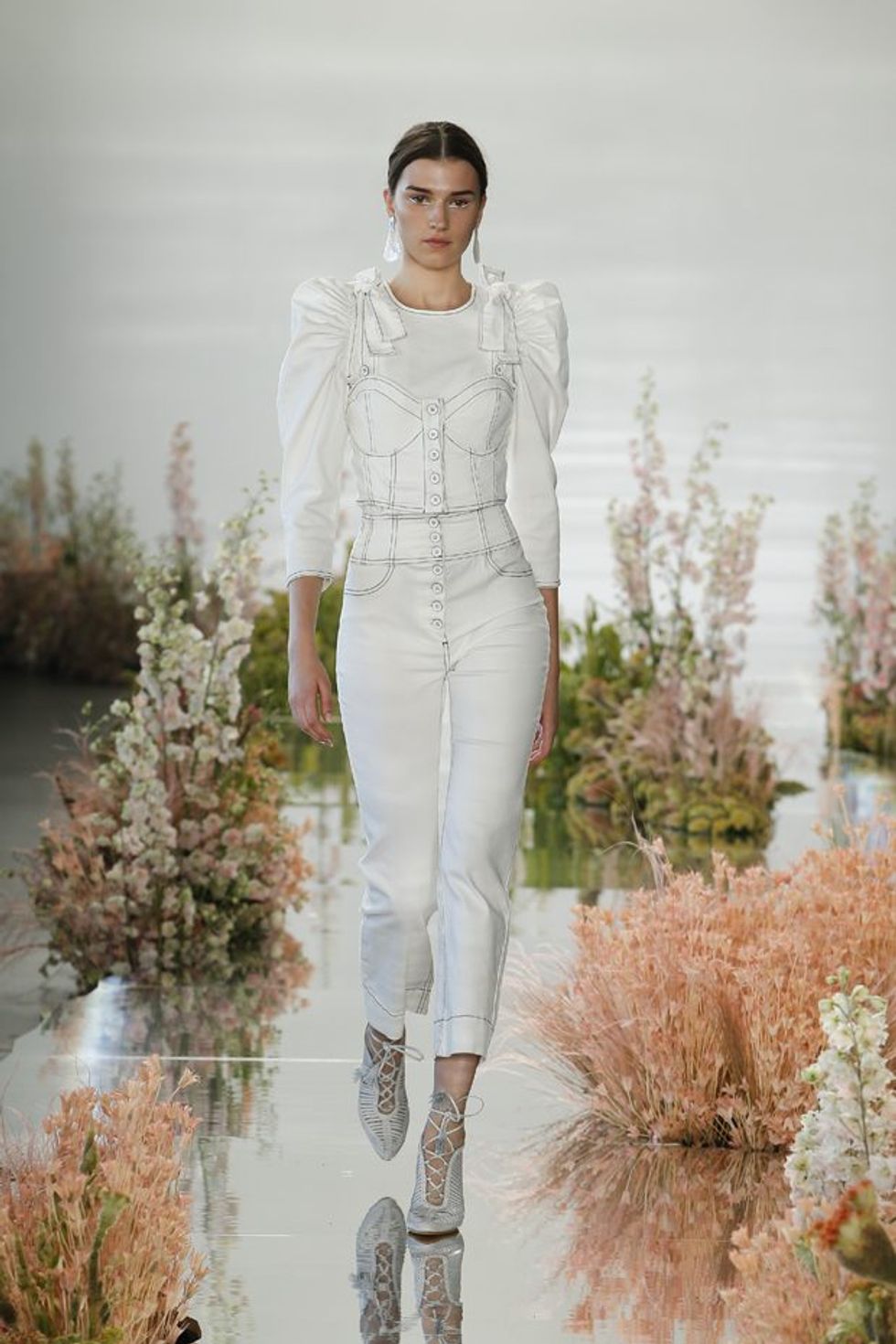 Puffed up sleeves — or balloon sleeves — were all the rage this year as well. This is definitely a revamped version of the '80s puffed up shoulders they used to wear. Designers like Burberry and JOUR/NE are the ones to thank for our puffy sleeves in 2018.
6. Bicycle shorts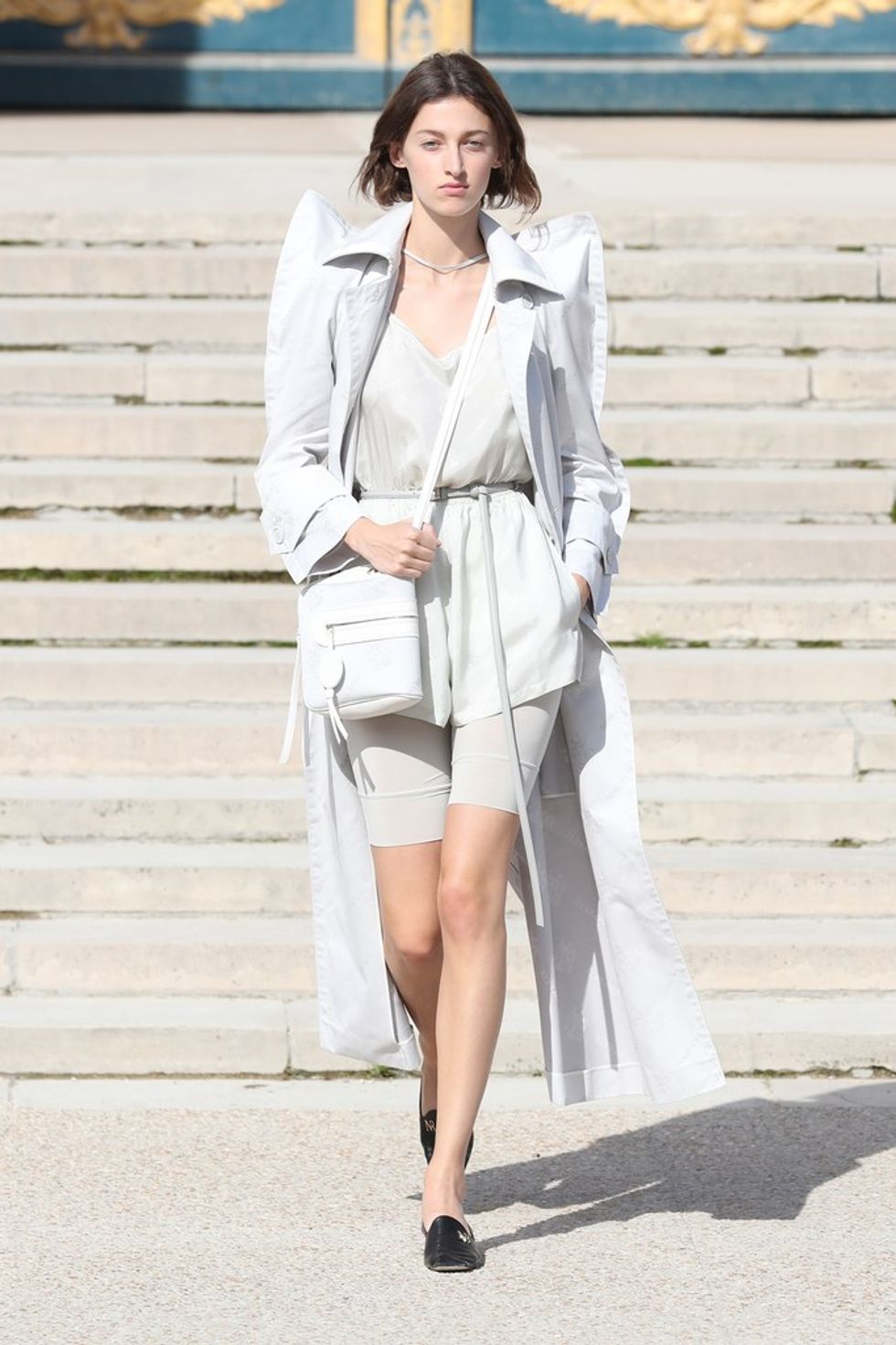 Who would have EVER thought that bicycle shorts would take over 2018? But that is exactly what is happening. The little form-fitting shorts people wore in the 90s are making a huge comeback. Now, bicycle shorts are being designed to fit any occasion. Kim Kardashian is often photographed wearing bicycle shorts. I guess we have her to thank for this new trend?
7. Disco looks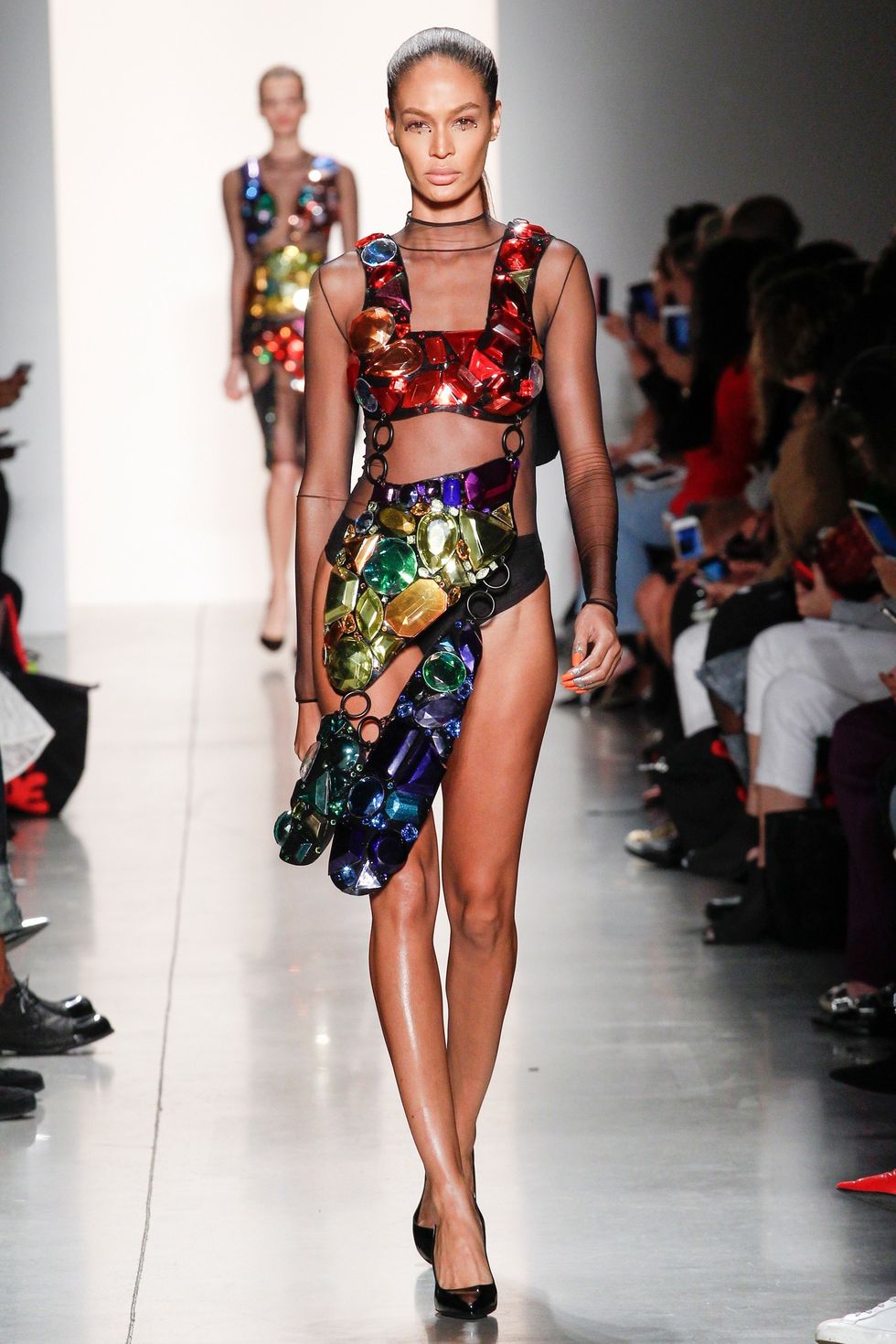 The '70s are back! Designers were very inspired by iconic '70s looks for this Spring 2018. Neon and embellished bustiers, sequins all over the clothing and power pantsuits for women. Designers like Gucci, Paco Rabanne and Michael Halpern supply us with oodles of inspiration.
8. Scrunchies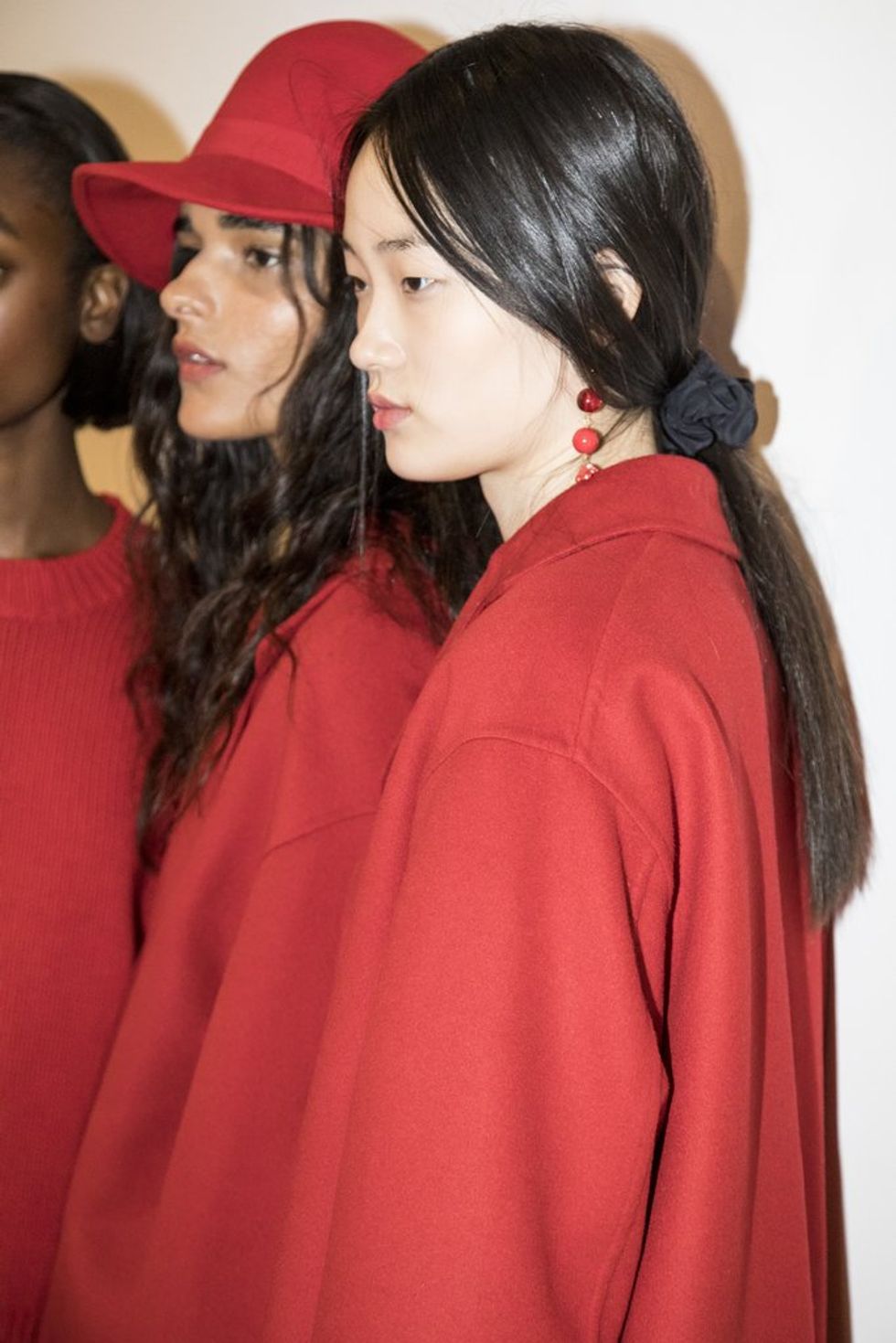 Carrie Bradshaw used to say, "no woman who works at W Magazine and lives on Perry Street would be caught dead at a hip downtown restaurant wearing a scrunchie." Well, she would definitely be shocked if she saw us in 2018. Scrunchies are making a comeback in 2018. During Mansur Gavriel's first runway show, the models strutted the runway in designer scrunchies. Scrunchies in various designs and materials make for the rebirth of Michelle Tanner's favorite accessory.

9. Nylon bags.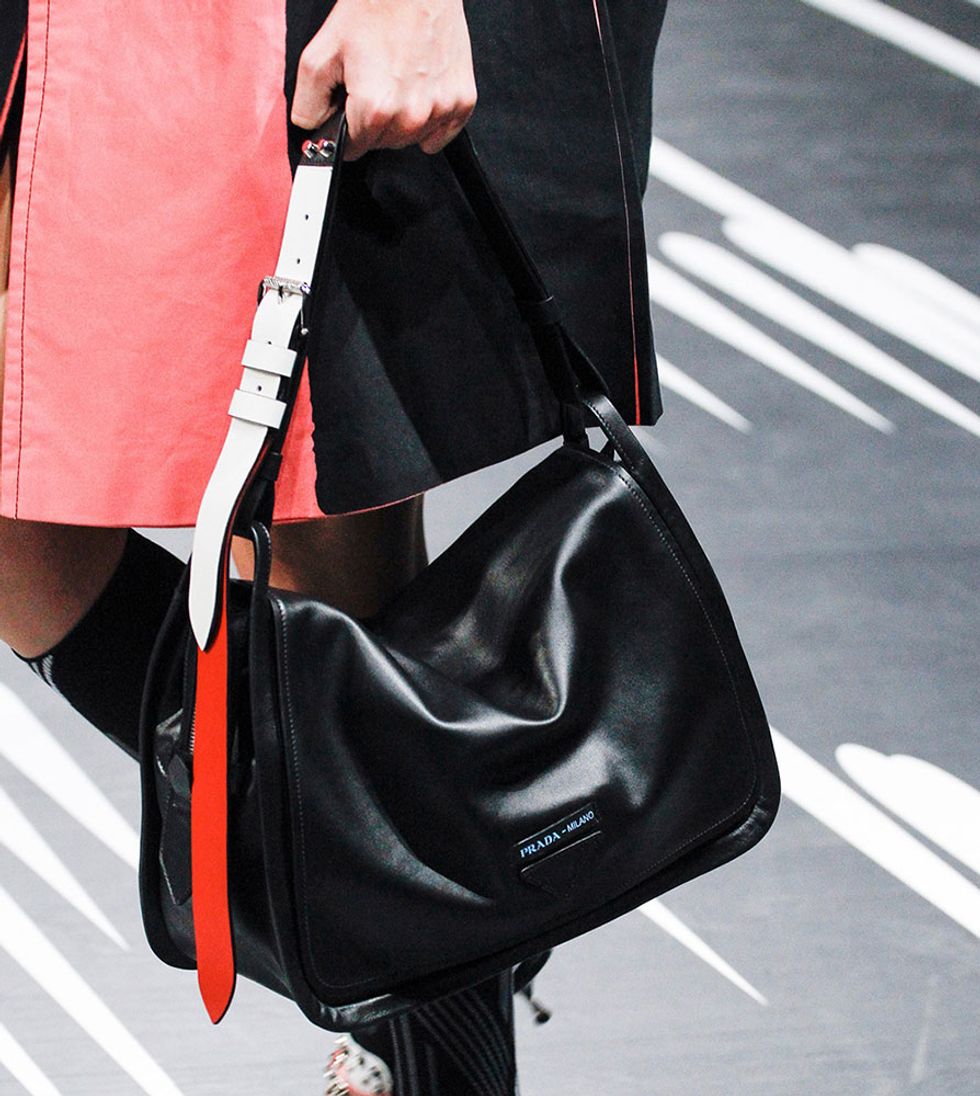 Nylon bags of our 90s days are back. Prada is responsible for this trend. There were purses, shoulder bags, backpacks and bum bag all made of nylon. To give it a fresh twist many were adorned with spikes and pops of bright colors to go along with their comic book girl theme.
10. Lavender.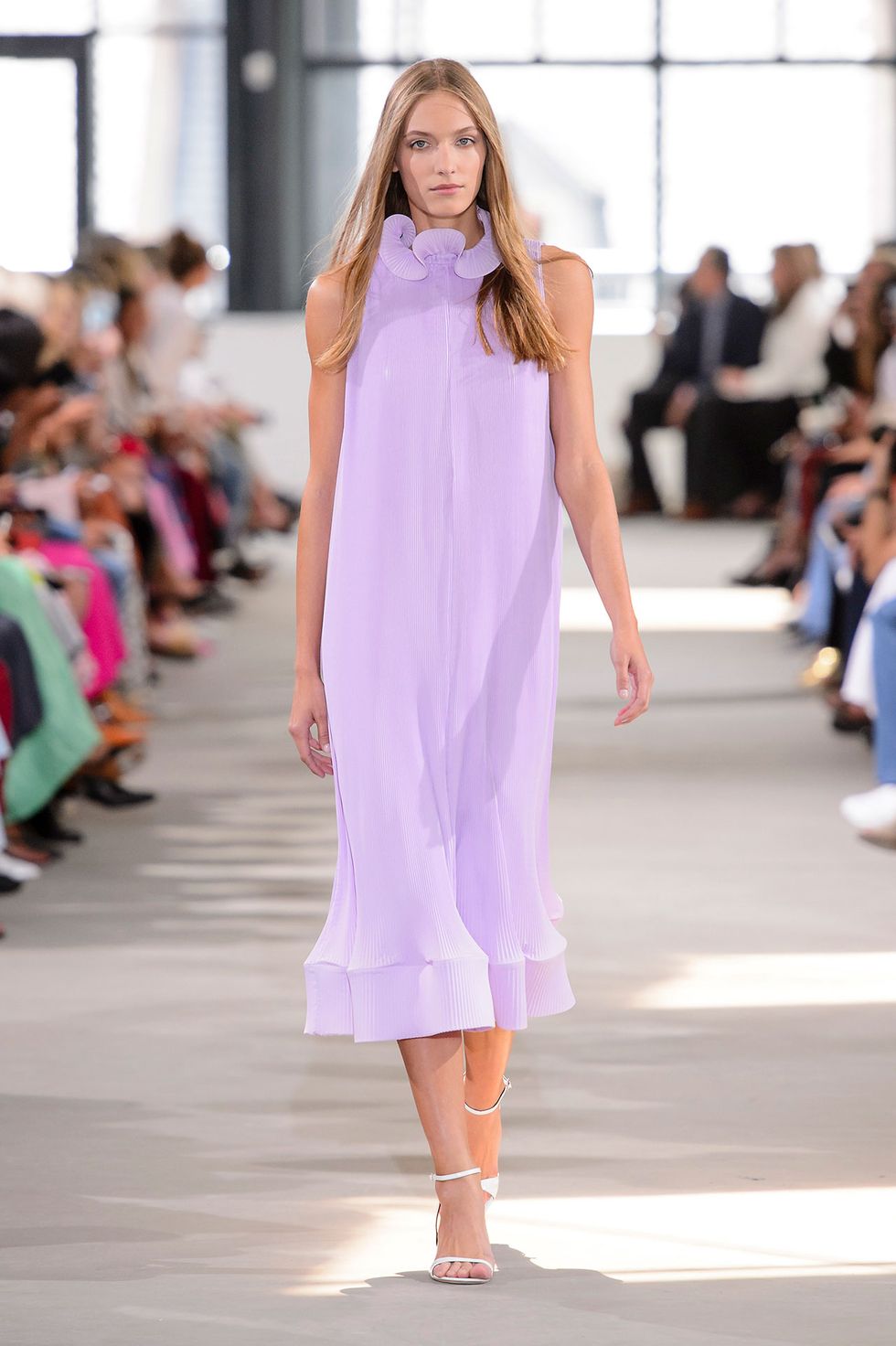 Just because Pantone named UltraViolet the color of 2018, doesn't mean lavender is going to lay down and die. This pastel hue tugs at our millennial heartstrings. Victoria Beckham had her models wear vibrant shades of the pastel hue of our childhood.
11. Checkered patterns.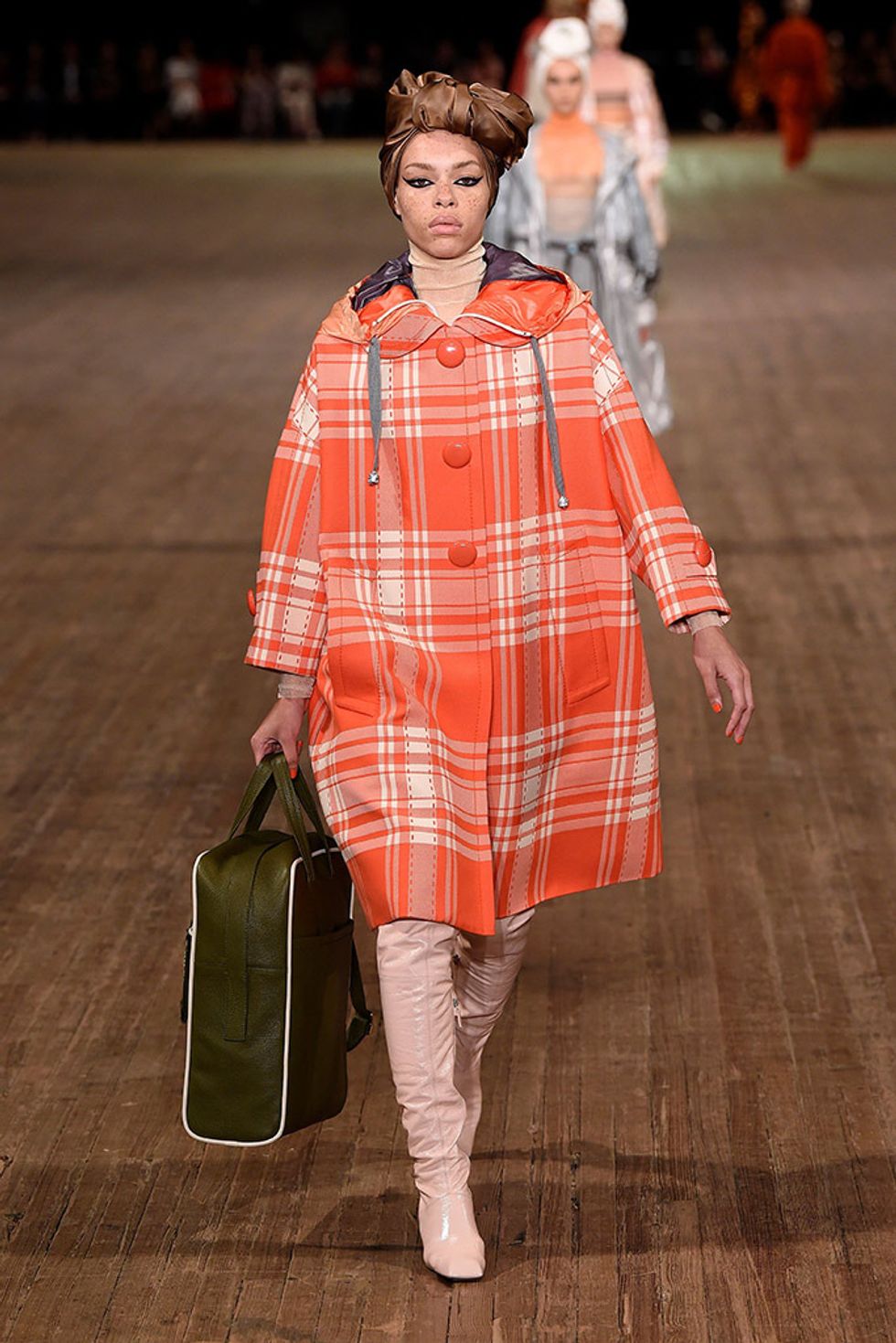 All grunge kids rejoice! The checkered pattern is in. Demna Gvasalia of Balenciaga debuted plaid as the street style of 2018. They came in coats, dresses, oversized shirts and, the most popular, as blazers.
12. Statement earrings.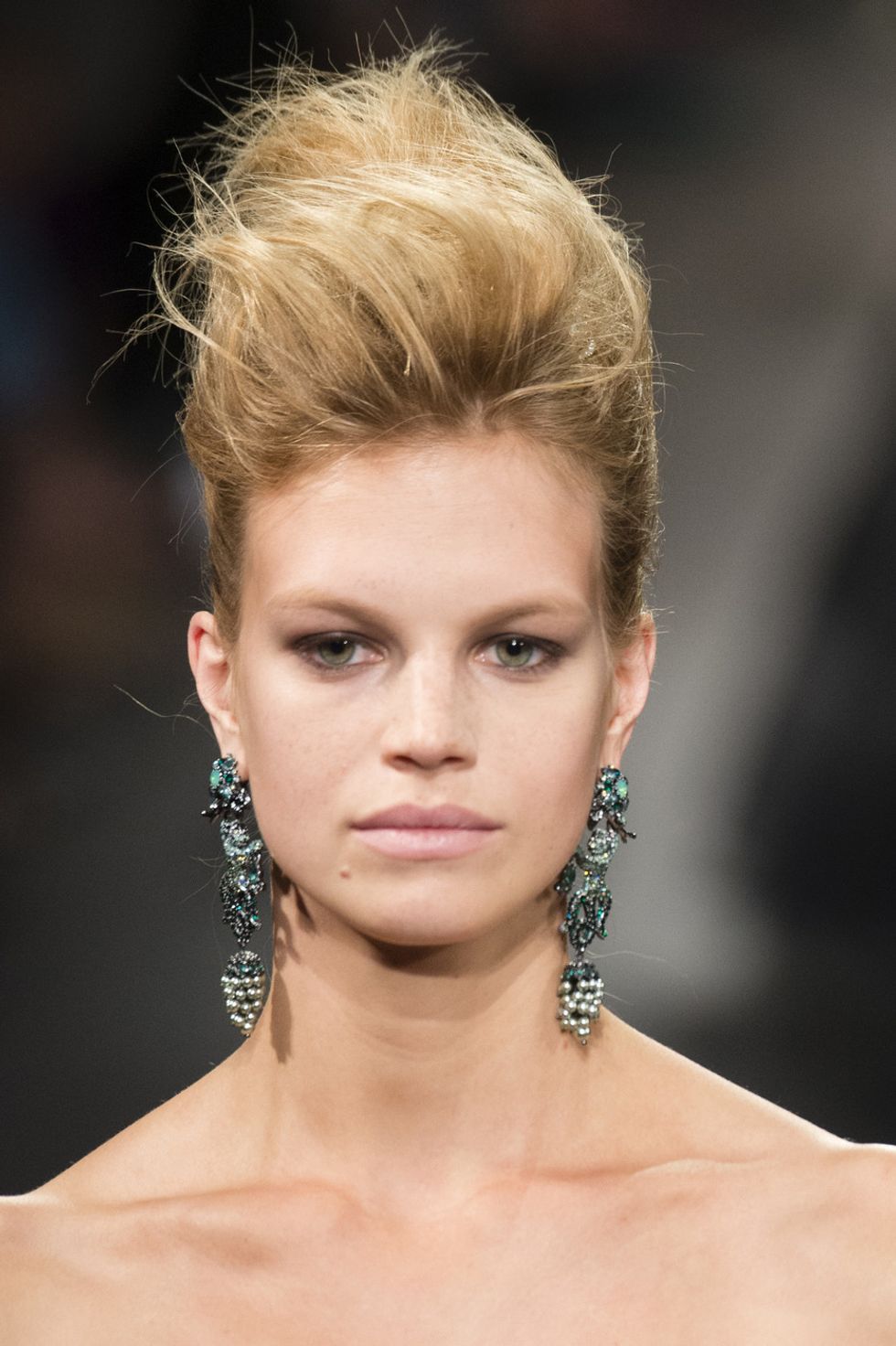 Oversized earrings are back in style. So long statement necklaces, its the ear's turn to shine. The '80s are in full swing for earring fashion. Marchesa was among one of the designers to debut the coolest statement earrings for all models' ears.
And the one thing that definitely makes this trend stand out? Designers are not just creating styles that look good; they are going for styles that empower us. They are making clothing, jewelry and makeup that is inclusive and diverse.
They are cutting ties to clothing made for specific genders. Plus size models are being used regularly.
In a time when women need to feel empowered and should celebrate their differences, designers are stepping up and are all saying with their fashion:
"Women are badasses, and it is about time we all treat them that way."