Walk into any clothing store, and many women feel right at home. They find exactly what they need and then some.
Beautiful dresses that hug their bodies as if the designer created it for them. Jeans that fit like a glove. Outfits that make them feel like they are the most attractive person in the room.
Their self-esteem is at an all-time high.
For others, however, this is what they feel:
Discouraged and defeated, they look around and can't find anything. Their selection is slim. What they do find, makes them feel hideous. Frocks of disastrous material sewn together to form an abomination of an outfit.
These are women with curves and thicker features that are forced to deal with the given selection.
"I love the American fashion industry, but it has a lot of problems, and one of them is the baffling way it has turned its back on plus-size women. It's a puzzling conundrum," Wrote fashion consultant and television personality Tim Gunn in an article about the fashion industry.
"I've spoken to many designers and merchandisers about this. The overwhelming response is, 'I'm not interested in her.' Why? 'I don't want her wearing my clothes.' Why? 'She won't look the way that I want her to look.' They say the plus-size woman is complicated, different and difficult, that no two size 16s are alike. Some haven't bothered to hide their contempt. 'No one wants to see curvy women' on the runway, Karl Lagerfeld, head designer of Chanel, said in 2009."
"Plenty of mass retailers are no more enlightened: under the tenure of chief executive Mike Jeffries, Abercrombie & Fitch sold nothing larger than a size 10, with Jeffries explaining that 'we go after the attractive, all-American kid.'"
Now, this way of thinking is good if it were still the 50s and beauty was seen as thin waists. Women made sure they looked flawless for their husbands. This worked for the 50s, but we aren't in the 50s anymore.Women are now embracing whatever body type they have. They are living to please themselves. Even our models are embracing their bodies in ways we've never seen. Plus-size models are getting their shot on runways or magazine covers. But they aren't only modeling; they are using their celebrity to speak up for all plus-size women.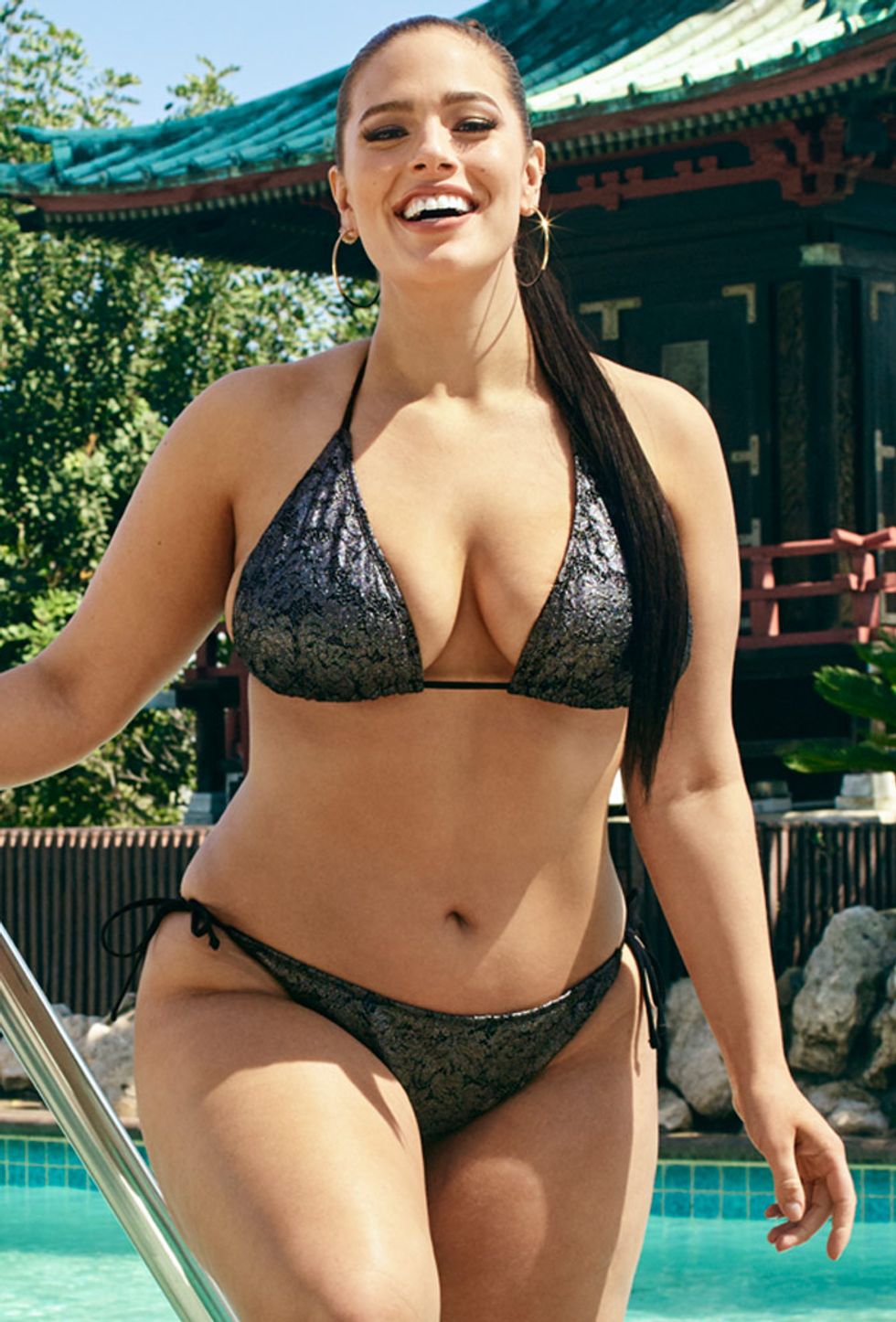 2014 was the year everything took off for Ashley Graham. She became the new face of a plus size clothing chain from Britain, called Evans. She was also the first plus-size model to get a full spread in Sports Illustrated. In October, she launched her own lingerie line for plus-sized retailer Navabi.
She has also been very outspoken and visits high schools around the United States to talk to girls about body positivity.
She spoke to Daily Mail and said, "to see the changes in this industry are phenomenal and I'm excited to see where it's going. I really feel that curves are in and everything that I do on Instagram is #curvesarein. (As plus-size models) we go on runway castings as much as we can for the high-end designers that have never done plus-size before. And for the beauty adverts - just because I'm plus-size doesn't mean that I can't do a beauty or hair campaign."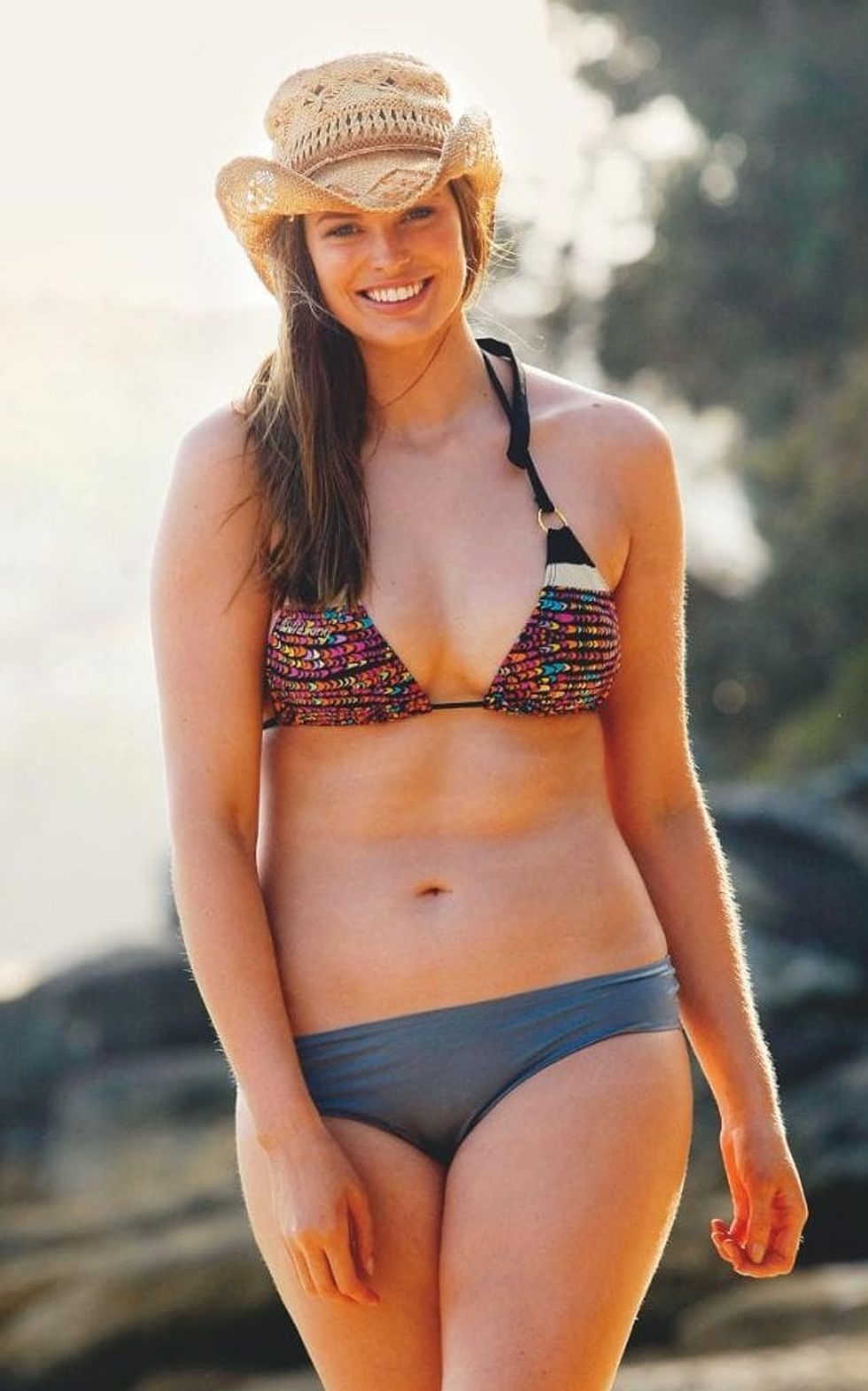 Robyn Lawly is considered one of the most famous plus-size models in the world. She was the first plus-size model to start in the swimsuit issue of Sports Illustrated. She was on the cover of Vogue Italia alongside other plus-size models.
She has posed for multiple covers of magazines and has been a part of many ad campaigns for several retailers. She used to have body issues but now embraces her body and speaks out on body positivity and health.
She wrote an article for the Daily Beast after people started criticizing her pictures for her lack of a substantial "thigh gap".
"The truth is I couldn't care less about needing a supposed "thigh gap." It's just another tool of manipulation that other people are trying to use to keep me from loving my body. Why would I want to starve and weaken my natural body size? I'm not saying women who have it naturally are unattractive. But I would have to change my entire frame just to achieve something that seems so trivial."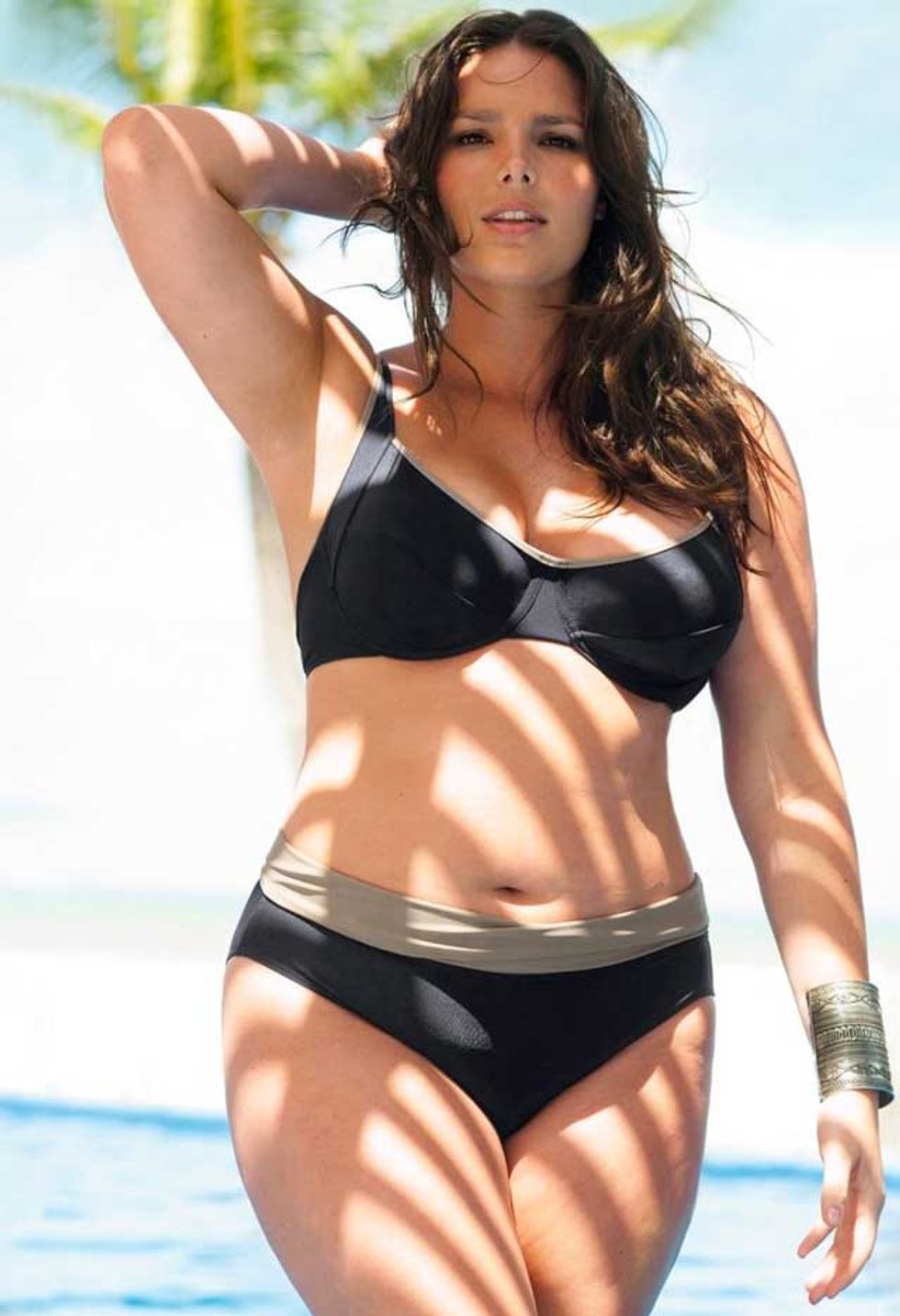 Candice Huffine was the first plus-size model to be featured in Pirelli Calendar in a sultry spread. She has appeared in Harper's Bazaar, on the cover of Vogue Italia and was asked to model for V magazine's Size Issue.
She has defended other plus-size models, saying, "The plus girls in this industry are some of the healthiest people I've ever met in my life. It's not like we're having parties at McDonald's. The girls I know, they're all doing yoga, run three miles a day, and they eat healthy balanced meals."
She is also an avid runner. She started running one mile a day in 2015 and now runs marathons. She ran in the Boston Marathon and the New York City Marathon. She has her own size-inclusive line of active-wear called Day/Won.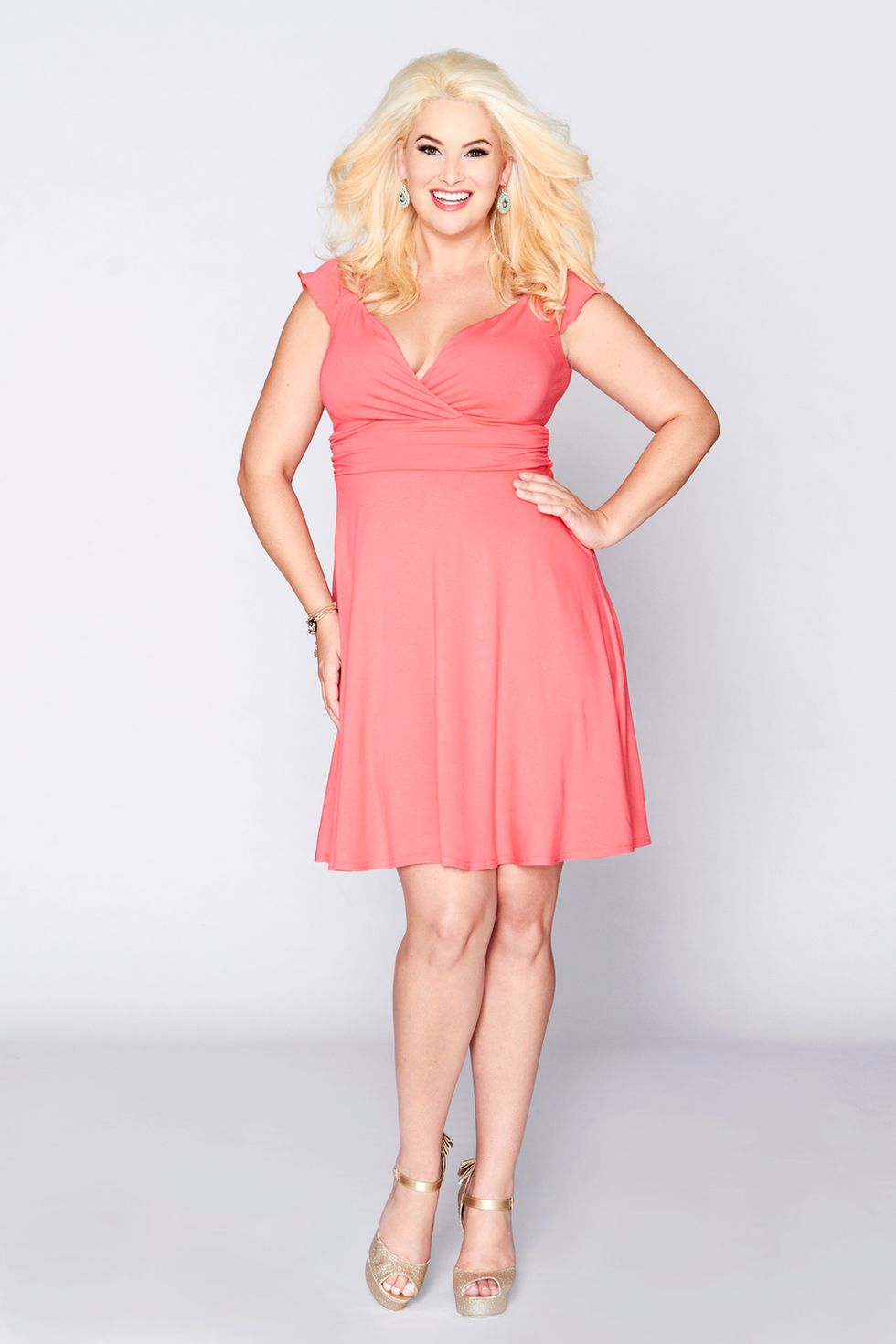 Whitney Thompson is America's Next Top Model's cycle 10 winner and their first "full-figured" winner. Since winning, she has become the face of Covergirl makeup and done a photo shoot with Rihanna. She has starred in ad campaigns for companies like Forever 21, Converse and Saks Fifth Avenue.
Aside from her thriving modeling career, she is also an ambassador for the National Eating Disorders Association. MSNBC selected her as one of 2008's "12 Most Influential Women of the Year." She was also a spokesperson for Multiple Sclerosis in 2009 and is a motivational speaker, promoting body positivity around the country.
After she won ANTM, she received a lot of hate mail because of her weight. She replies to the hate by saying, "If I want a steak and chips, I am going to eat it and when I feel like going on a run, I will. But I'm never going to force myself to do that. Life is too short; I could walk outside and get hit by a bus so I may as well eat what I want to eat."
These are just some of the amazing plus-size models changing the face of the industry.
And, there are already some signs of change happening. In this year's New York Fashion Week, there were more plus-size models than ever before.
And, for the first time, Playboy featured curvy model Molly Constable on its cover.
Finally, CURVYcon took place during Fashion Week for the first time. CURVYcon is a two-day event that allows plus-size brands, fashionistas, shoppers, bloggers and YouTube personalities to come together.
They hold panels where they talk about body positivity, confidence, fashion and anything else. They also have fashion shows of plus size clothing and people can also shop for the clothes they see on the runway.
The truth is this, many of us plus-size females have a difficult time as it is. We do not need designers telling us they don't like how we look in their clothes. Some of us were just born to be bigger girls. It isn't something we can control. It is about time the industry wakes up and make clothes that not only fit us but make us feel amazing.