There are countless things I miss about living in my home state of Texas, my family and friends of course being what I miss most. However, here are the five most notable things not available to me in the Pacific Northwest that fill my aching soul with nostalgia:
1. Thunderstorms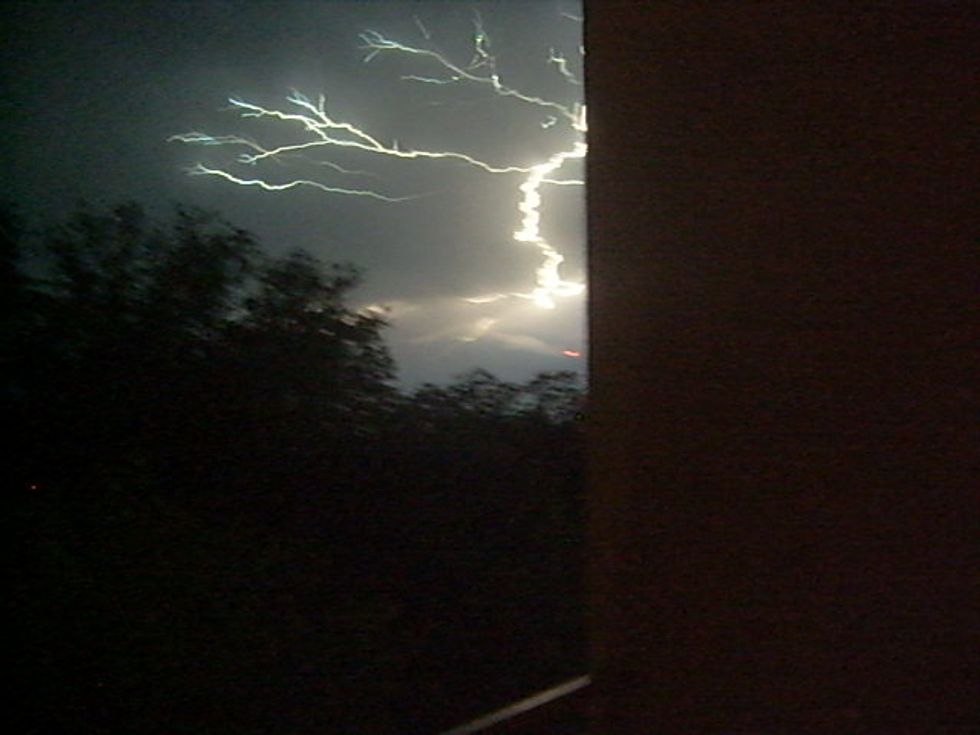 (Thunderstorm in Round Rock, TX)
Texas has some of the most voltaic skies you'll ever witness, with amazing light shows produced by Mother Nature. With these storms also comes some eerie yet fascinating cloud formations I have personally witnessed, such as Undulatus Asperatus and Mammatus clouds.
(Mammatus Clouds, Round Rock, TX)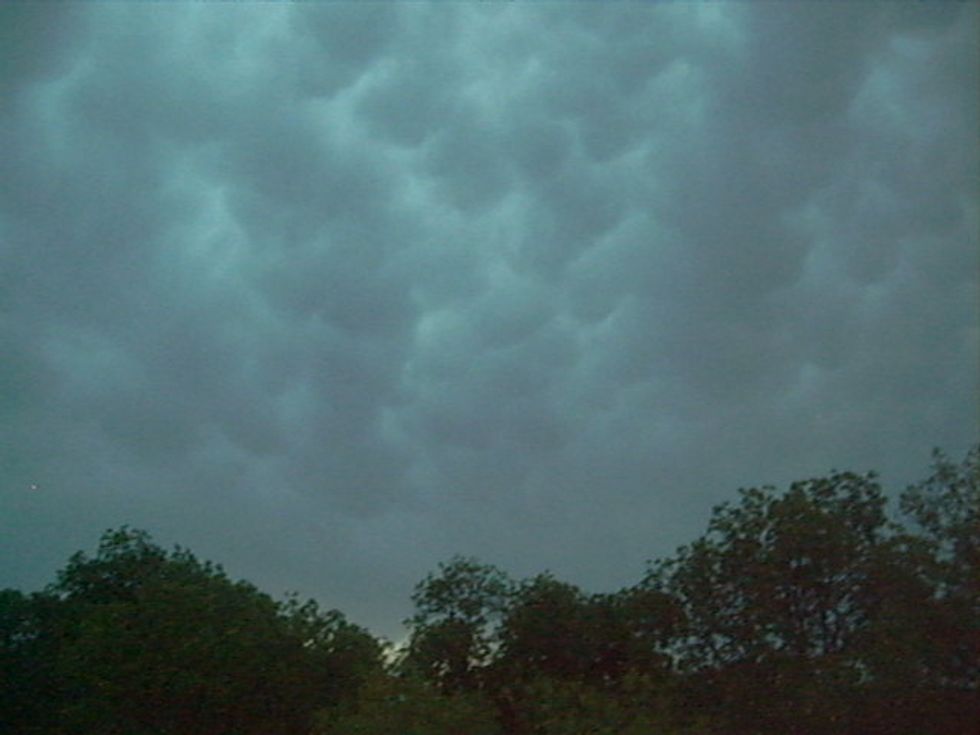 The state's unpredictable subtropical climate is a magnet for meteorologists from all over the nation, although sometimes in very unfortunate cases such as Hurricane Harvey, which was heartbreaking for me to endure without being able to be present and helping out the hurricane victims. Although, fortunately all members of my family living in East Texas survived the storm, and they did not receive too severe of damage to their homes.
However, there are rare circumstances when the Pacific Northwest produces its own thunderstorms as well. For example in May 2017, when I was able to witness a 20-minute long thunderstorm for myself. It had been a warm and humid 80 degree day I recall, with Gulf Coast-like Cumulus and Cumulonimbus clouds hovering about all day, before the storm struck in the evening. That would be the only day in 2017 that I would witness a thunderstorm.
2. The Gulf Coast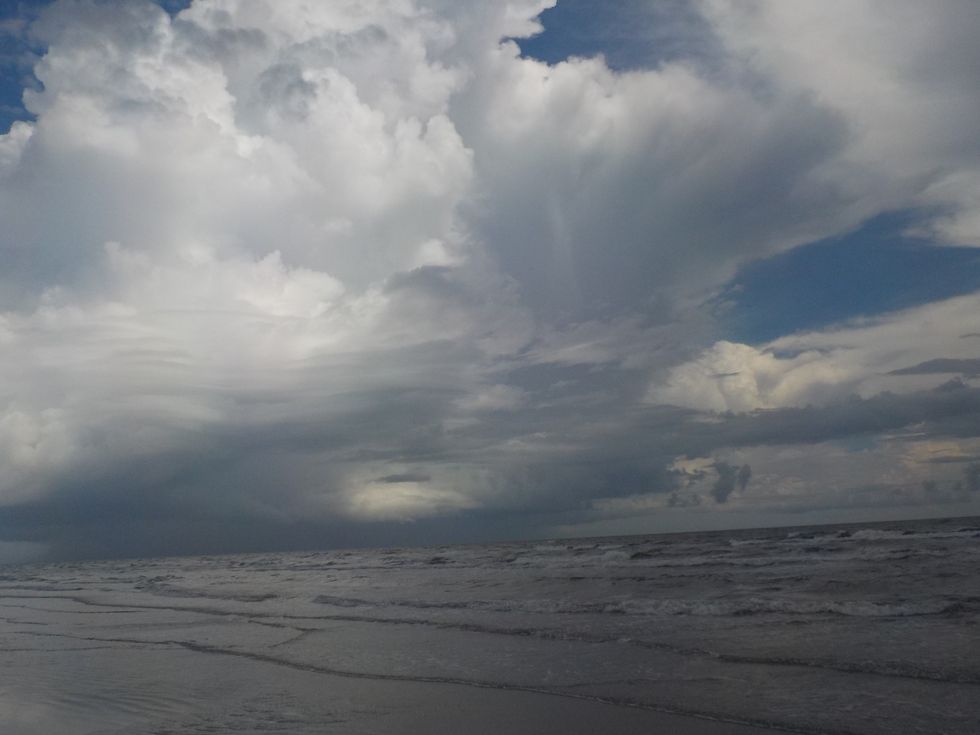 (Spanish Grant, Galveston, TX)

Spanish Grant Galveston, Jamaica Beach, Mustang Island, and South Padre, are all beautiful spots of the Gulf Coast which I have visited. And with all of these come fairly warm waters a majority of the year, certainly warmer than the Pacific Ocean, which makes the Gulf easier to swim in during the cooler seasons. As pictured above, there will be occasional thunderstorms that roll by along the Gulf Coast, but the cool winds they bring in the summertime will always make them a welcome relief.
3. Parks and Wildlife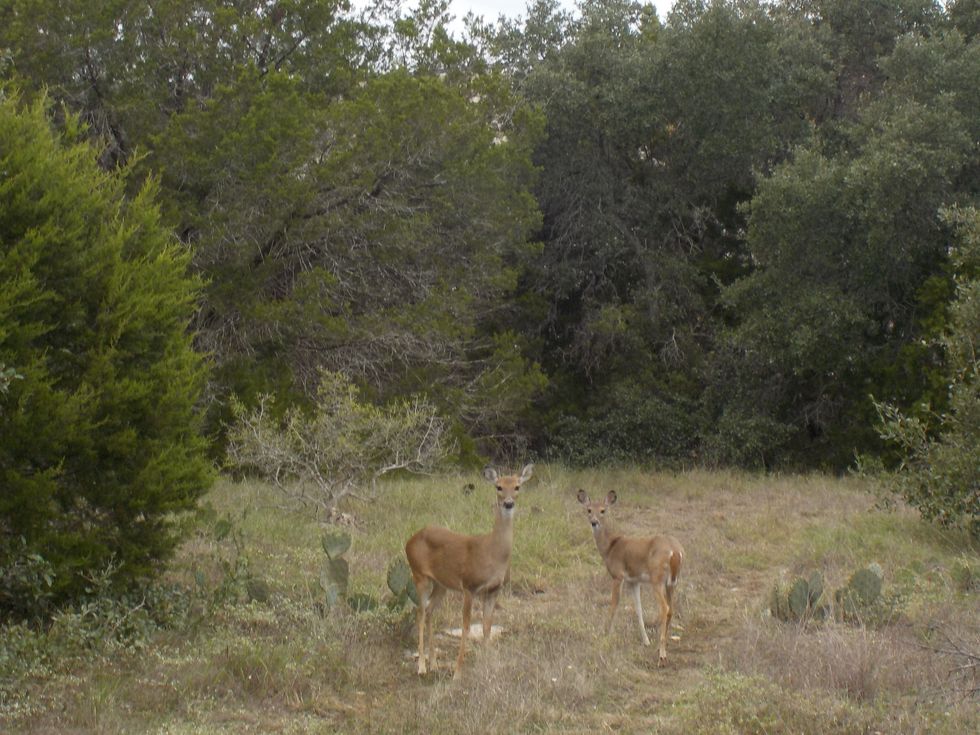 (San Gabriel Trail, Georgetown, TX)

The abundance of wildlife in the Pacific Northwest certainly doesn't disappoint, however I still do miss seeing the Texas wilderness I've explored throughout the first eighteen years of my life. There are still aspects of wildlife that Texas possesses which appear to be absent in the Northwest. Such as the Texas Mountain Laurel (Sophora Secundiflora) or Mescal Bean, which produces beautiful lilac blooms that give off a fragrant sweet grape soda/bubblegum smell in the spring, which I certainly miss waking up to.
(Texas Mountain Laurel)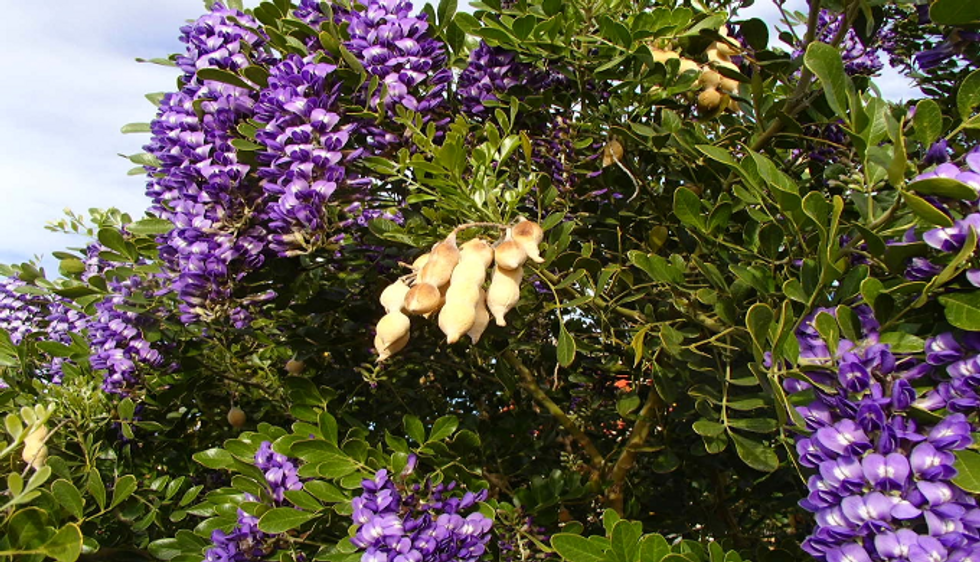 Some others include the Texas Live Oak, Cedar Elm, Honey Mesquite, and even the sadistic Ashe and Red Berry Juniper trees, most notably known for the allergies they cause from late December through February, known as the Cedar Fever. However, they still have a beauty of their own, and give Texans delicious berries to munch on while hiking.
Most of these can be found in some of my favorite parks to hike, such as Friedrich Wilderness Park and Eisenhower Park in San Antonio, Walnut Creek Metropolitan Park and Wild Basin Wilderness Preserve in Austin, the San Gabriel River trail in Georgetown, and Brazos Bend State Park, in Needville, Texas (which also has its fair share of alligators roaming about).
(Brazos Bend State Park)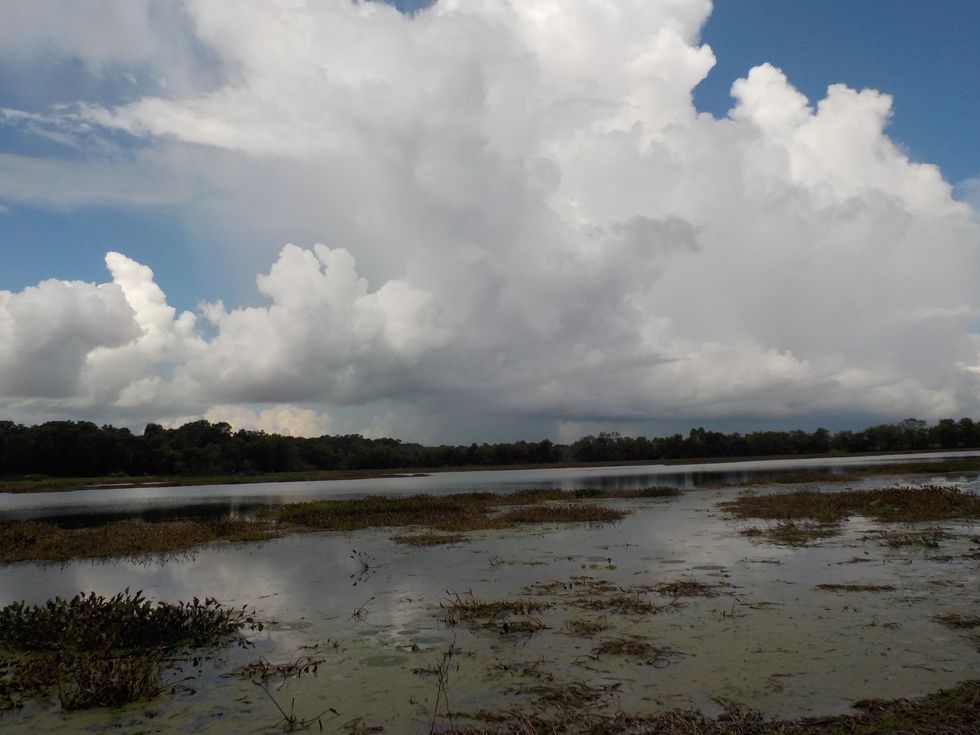 (Brazos Bend State Park. Try to spot the Alligator.)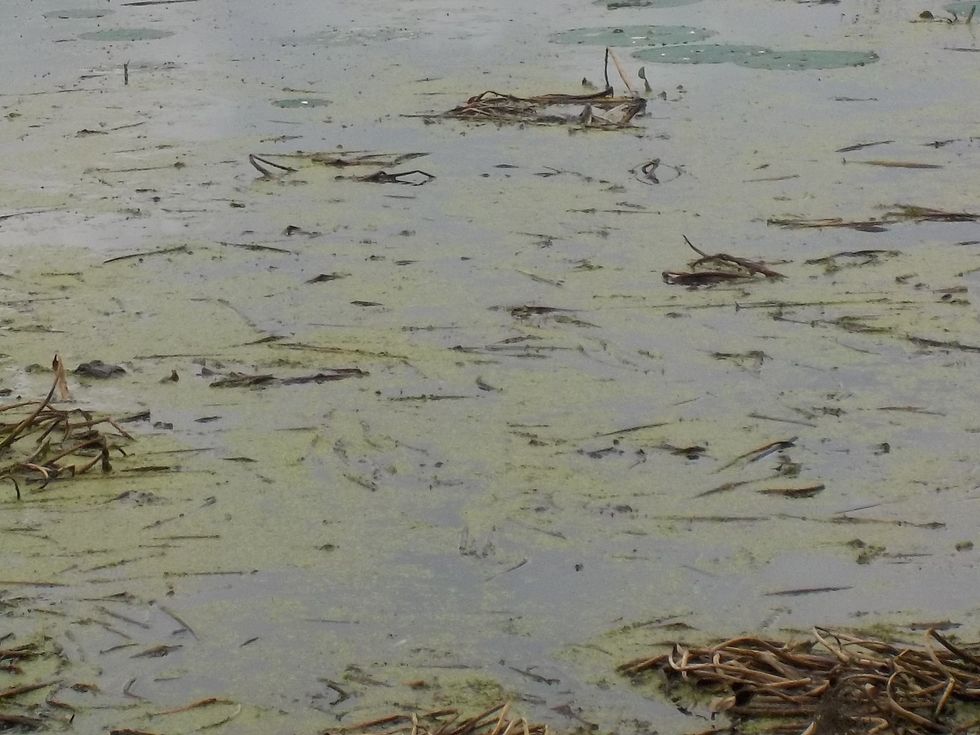 And of course, the state flower of Texas:(Brushy Creek Lake Park, Cedar Park, TX)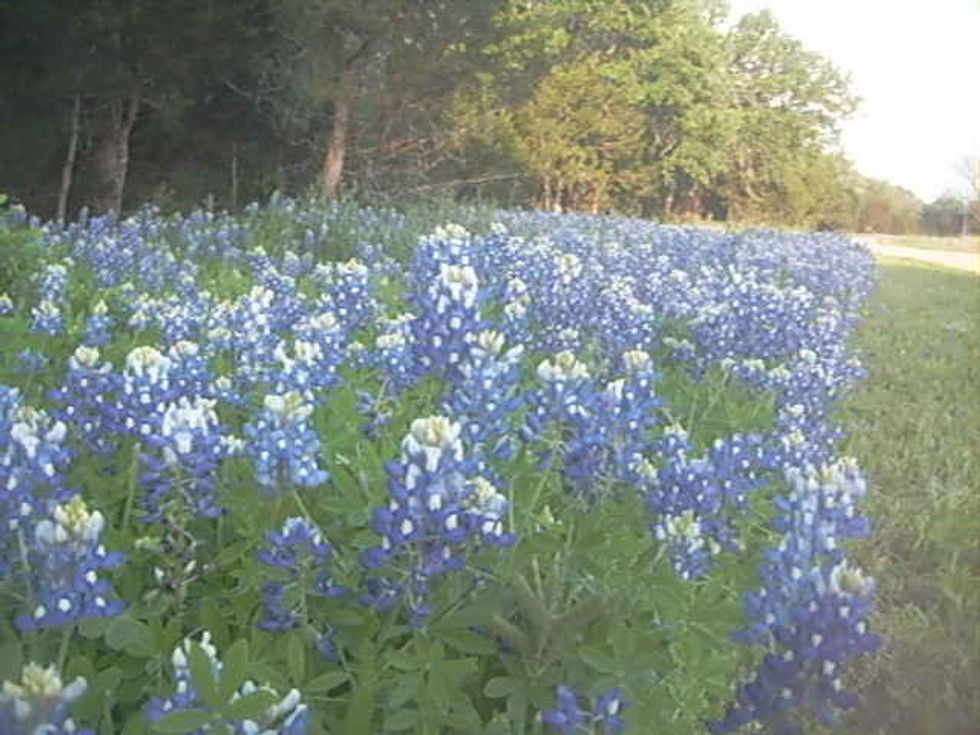 There are several birds I miss as well, which I have not seen out west so far, such as the Northern Mockingbird, Northern Cardinal, and even the Blue Jay (Cyanocitta Cristana) with a call that annoys some Texans, but I found them rather peaceful to listen to in the morning alongside the calls of Mockingbirds.
(Top: Northern Mockingbird Middle: Northern Cardinal Bottom: Blue Jay)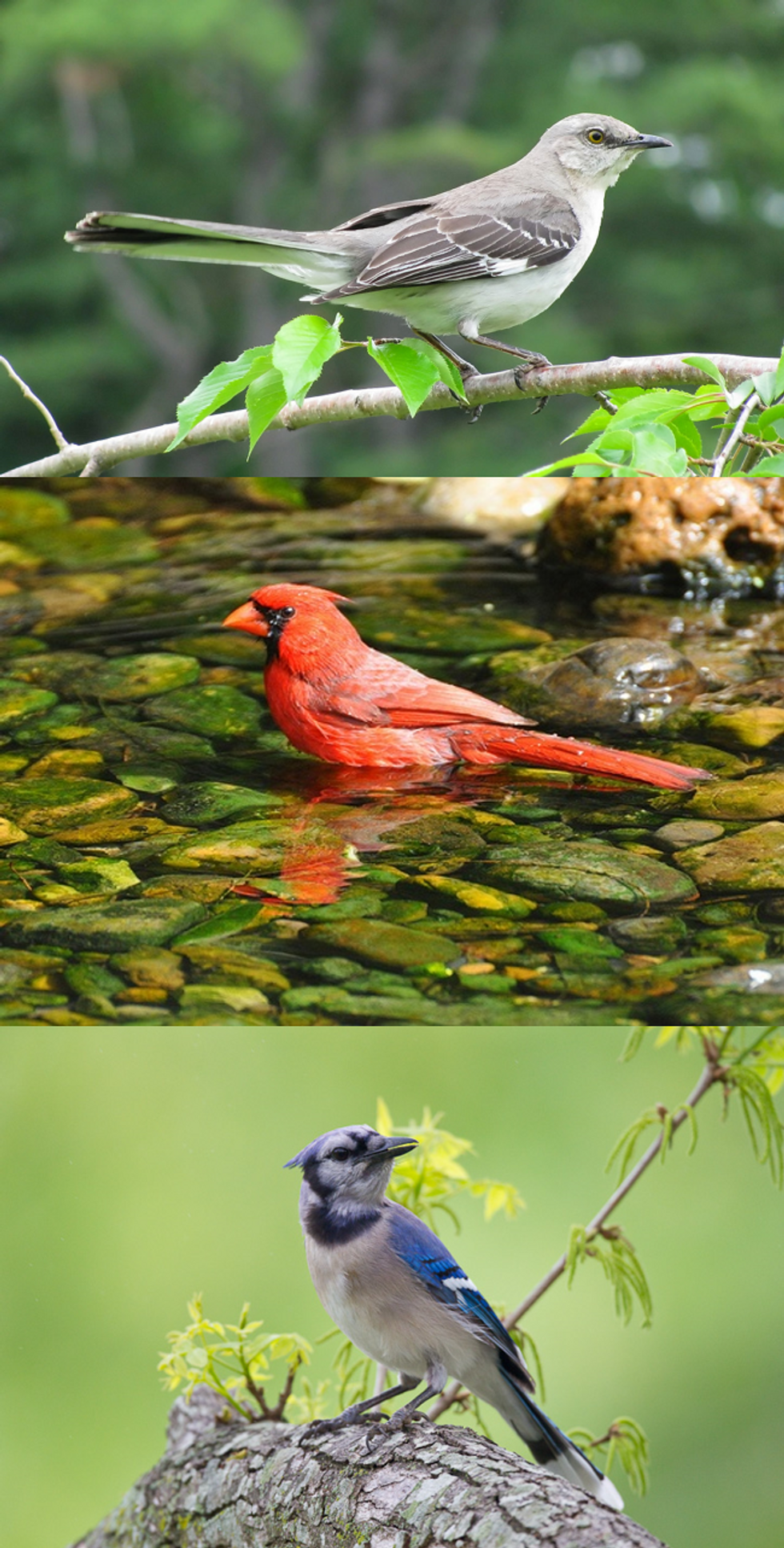 4. Round Rock Donuts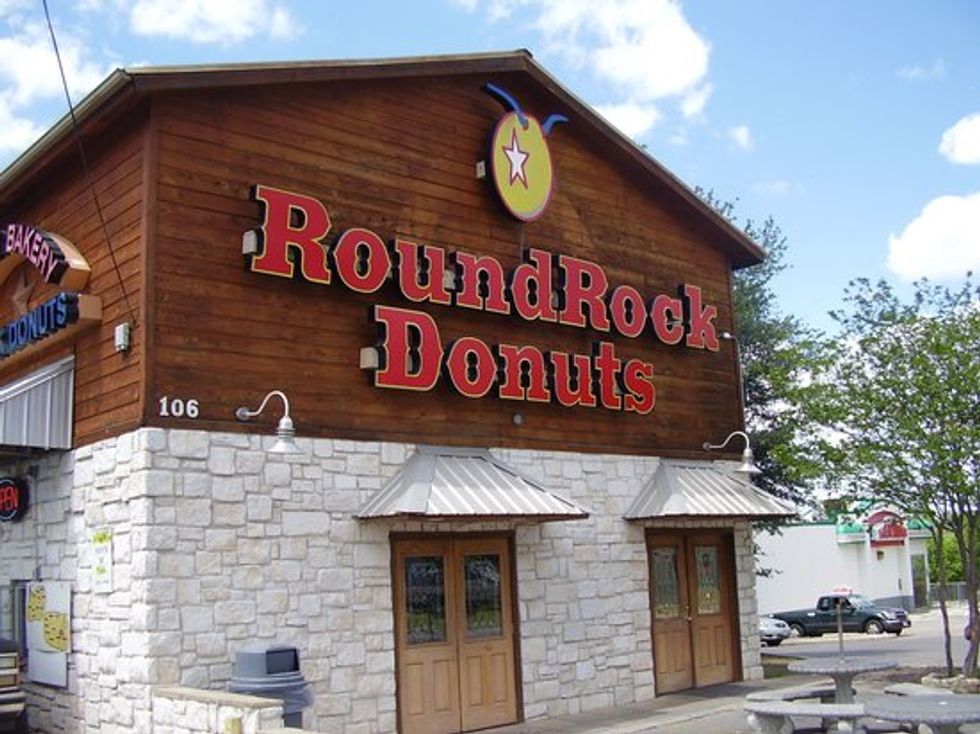 I lived in San Antonio (my place of birth) for a majority of my life, however I moved to Round Rock in my Sophomore year of high school, my first move to a new city, which appeared daunting at first, but turned out for the best. Out of all the schools I've attended my best years were spent at Stony Point High School (sometimes nicknamed Stoner's Joint), where I met a majority of the friends I have in Texas that I've kept in contact with.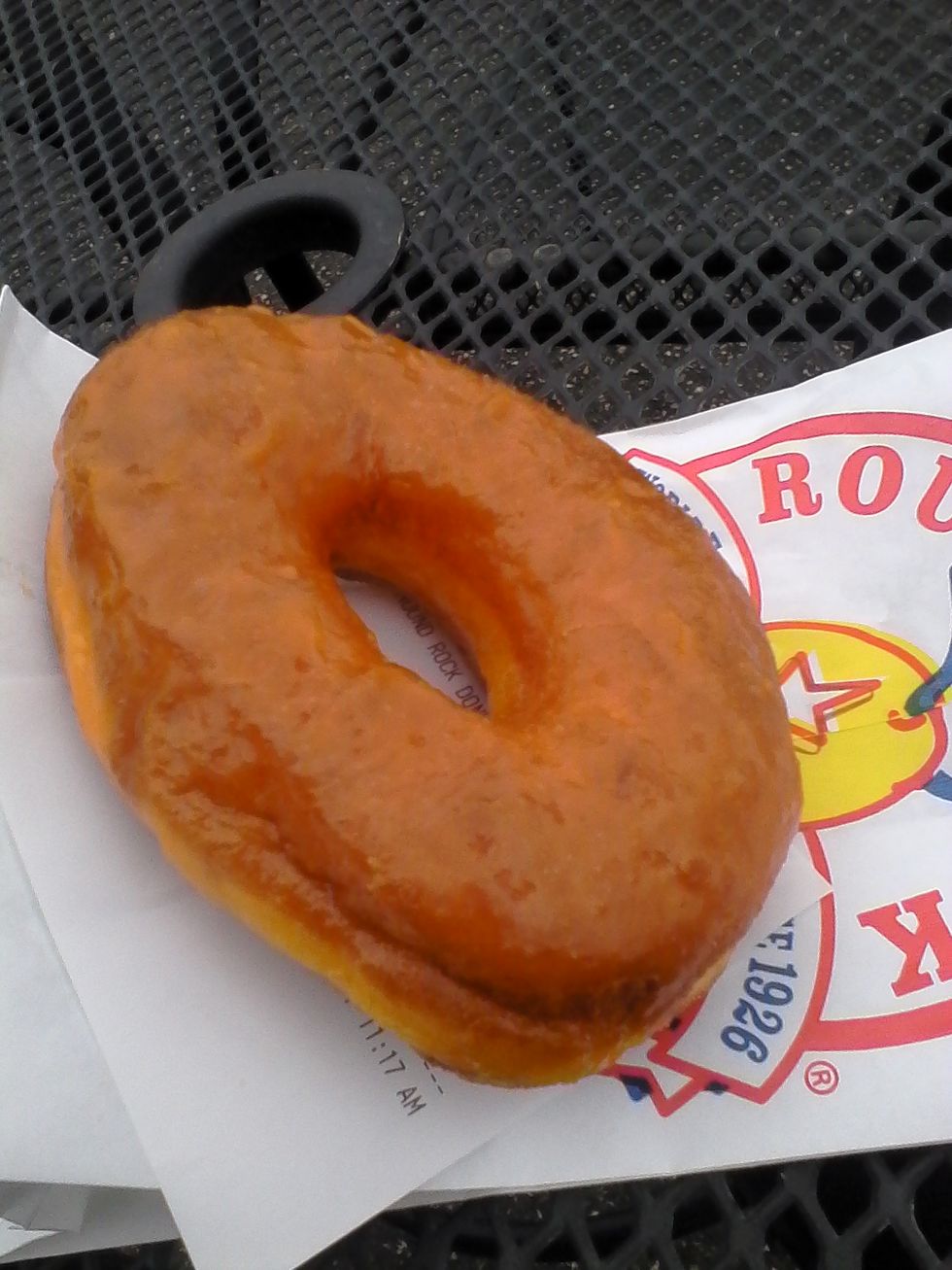 And one luxury that came with living in Round Rock of course, was the world famous Round Rock Donuts, which made a tasty munchie run to go on before or after school.
5. Whataburger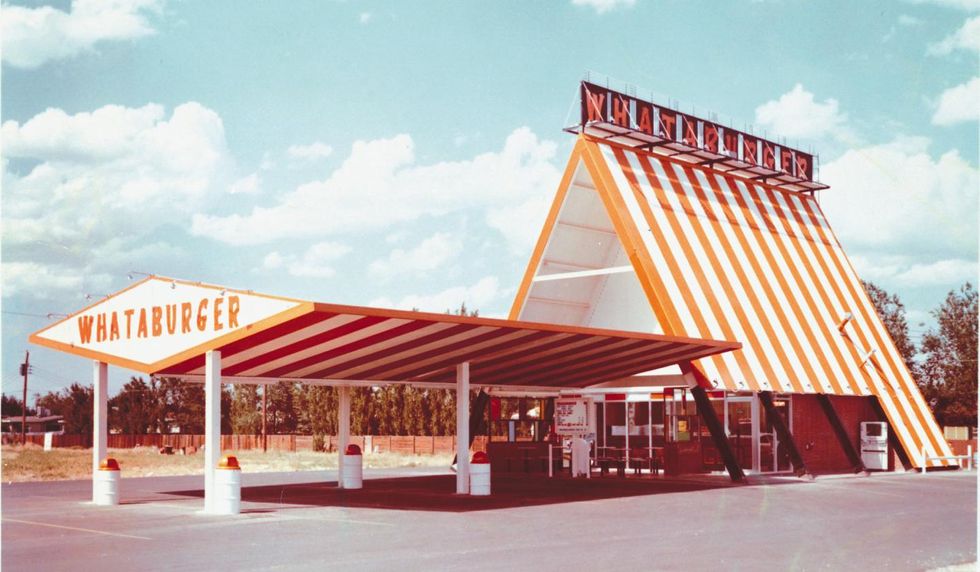 Sure it's fast food, but so what? When you're on a budget, this is the joint to hit up. It first opened its doors in Corpus Christi, TX, and has taken the fast-food marketplace by storm. In my opinion their burgers are just about the best option you can find for your buck, when you take the fast food route. It's one spot I'm sure to eat at every time I make a visit to Texas, as it is no where to be found on the west coast. Sorry In-and-Out, Whataburger is the fast food king. Let the hate commence...