First dates can be awkward and uncomfortable when you don't know what to expect. If you haven't met in person yet, you don't know the personality of the individual you're going on the date with. Finding out if you're compatible with someone can be difficult and takes plenty of time but every relationship starts somewhere. First dates are the first step to finding the eventual perfect match for you.
Drinks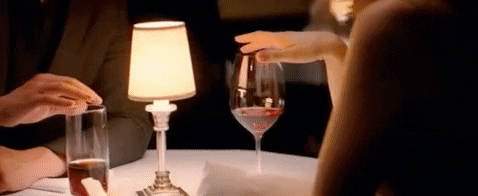 Grabbing a drink at the bar is a great way to meet quickly without stressing about the typical first date nerves. Drinks can ease your nerves as you casually get to know the person you're meeting. Meeting for one drink allows you to gauge the person without spending extra time over a full course meal if you've already established they're not right for you. If you decide the person you're on the date with is someone you'd be interested in further pursuing, you can always get a second drink and keep the date going without making it appear forced.
Cup Of Coffee
Getting a cup of coffee lets you meet up in a relaxed, cozy location that already gives off a comfortable ambiance. If you're fans of coffee or tea, a coffee shop or local café can be an easygoing place to meet up for a warm, soothing drink and pastry. Grab a table or a comfy couch and relax while you start to learn a bit about each other.
Movies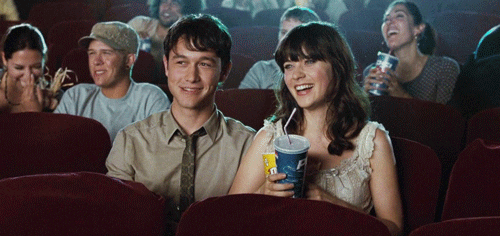 Taking someone to the movies is a classic first date option. Although the tickets can reach an average of $10 per person, some cinemas will offer student discounts to help you save money. Drive-in movies are a great idea but it depends on whether your town offers them and if the weather permits it. Even though 'Netflix and chill' is an ongoing idea, it's ideal to not bring someone to your place for Netflix on a first date because that could possibly end quite badly.
Picnic
Bringing a meal can help you save money instead of buying one. While most picnics are associated with the park, that doesn't always have to be the case. If there's a place you know the person you're taking on the date is interested in, such as an abandoned or haunted location, bringing them there is a great way to show you remembered. Having a picnic doesn't always have to mean cooking a full three-course meal, it could simply be wine and cheese- anything that shows you put in some effort.
Views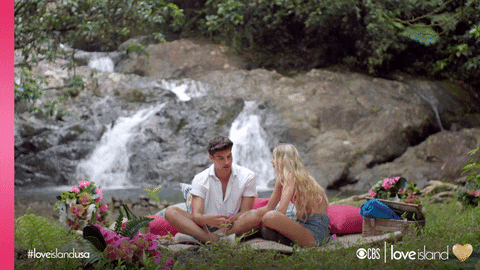 Sometimes the sight of a beautiful view can be a date within itself. The rooftop of a building or the top of a mountain, reaching that unique overlook can be a one-of-a-kind experience. If you decide to go for a hike to reach the view, that gives you extra time to converse on your way up- just be sure your date agrees to a hike ahead of time. Daytime, evening, or night, any magnificent view can create a memorable first date.
Paint Bar
If you have a nearby paint bar, it's a great opportunity to make something creative while allowing some wine or beer to calm down your first date nerves. It lets you each focus on painting your own canvas while still giving some leeway for your own artistic touch. Hopefully, if the date goes well, you'll have a beautiful painting to remember it by.
Bowling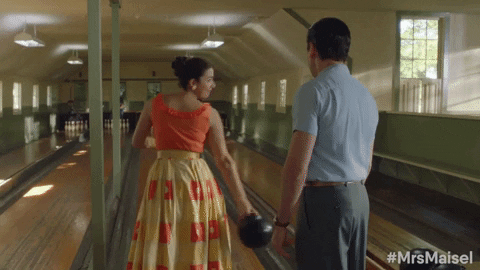 A classic, fun date is going to the bowling alley for a game or two. Going bowling will let you get up and move around to shake off any nerves or tensions you may have on a first date. It'll give you a chance to talk while you can simultaneously depict your date's body language, which can hint at their interest in you.
Carnival
It doesn't have to be as glorious as a Nicholas Sparks movie but going to a carnival can be an entertaining way to have fun and get to know each other. Riding on the Ferris wheel or playing games for carnival prizes, there are multiple things to keep you busy on the date. The best part about carnivals is there's always something for every person to enjoy so you can't go wrong with this option.
Mini Golfing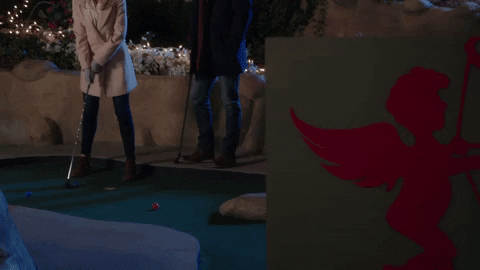 Old-fashioned mini golf for a first date can be the perfect combination of a quiet location but not too quiet that it's dead-silent. No one expects you to be a professional at mini golf but it's a game that nearly everyone is familiar with and knows how to play. It can be as quick or long of a date as you please, depending on how much time you take while moving from one hole to the next.
Roller Blading
Another old-fashioned date idea is something you've probably tried at least once in your life. At arcades or kids birthday parties, you ought to have roller bladed once before, even if you did nothing but constantly fall. Going roller blading can let you rely on one another for balance while you gradually get to talking.
First dates aren't meant to be perfect, unlike how the movies may depict them. Even if you go on a first date and it's awkward at first, at least you're getting yourself out there. Once you find someone you're interested in, don't be afraid to go on that first date because you never know where that connection might take you. Have fun and best of luck!