Honestly, I never saw myself as one of the pretty girls until recently when I finalized a style that makes my personality come alive. Liking boys was natural for me, the fact that one liked me threw a monkey wrench at me. We were both on our day off and, after thirty minutes of talking, he asked me out to dinner.
It was simple. It was straightforward. It was easy to say yes.

We were both excited and nervous of course, but that didn't stop him from coming three hours earlier than our set time. The enthusiasm oozed into his demeanor. I was expecting to maybe be an hour and a half date of giggles and icebreaker questions that turned into — not kidding — EIGHT hours of us being ourselves.
He didn't know that quality time was my love language then, but the fact that he spent eight hours with me knowing he could've been doing anything else warms my heart. It was just like a movie. The more I got to know him, the more I could not hide the endorphins that were pouring out of me.
We got to bond over an agreement that butter belongs on steamed broccoli and that a bottle of syrup from Cracker Barrel in the cupholder of a car can spread positive vibes. He got to see the more theatrical side of me when I dropped my ribs from dinner (HA, I ordered ribs) in the parking lot causing a whole scene and I saw his layer of comfort as we went back to get them replaced.
After all that craziness, he STILL wanted to see me again.
For the longest time, I had it all thought out in my head how my first date was going to go down. Me freaking out over all the little details: what to wear, what to say, how much perfume is too much and not letting the butterflies overwhelm my entire behavior.
He texted me when he got back home safely and we just talked until one of us fell asleep. It was nothing I expected yet everything I needed.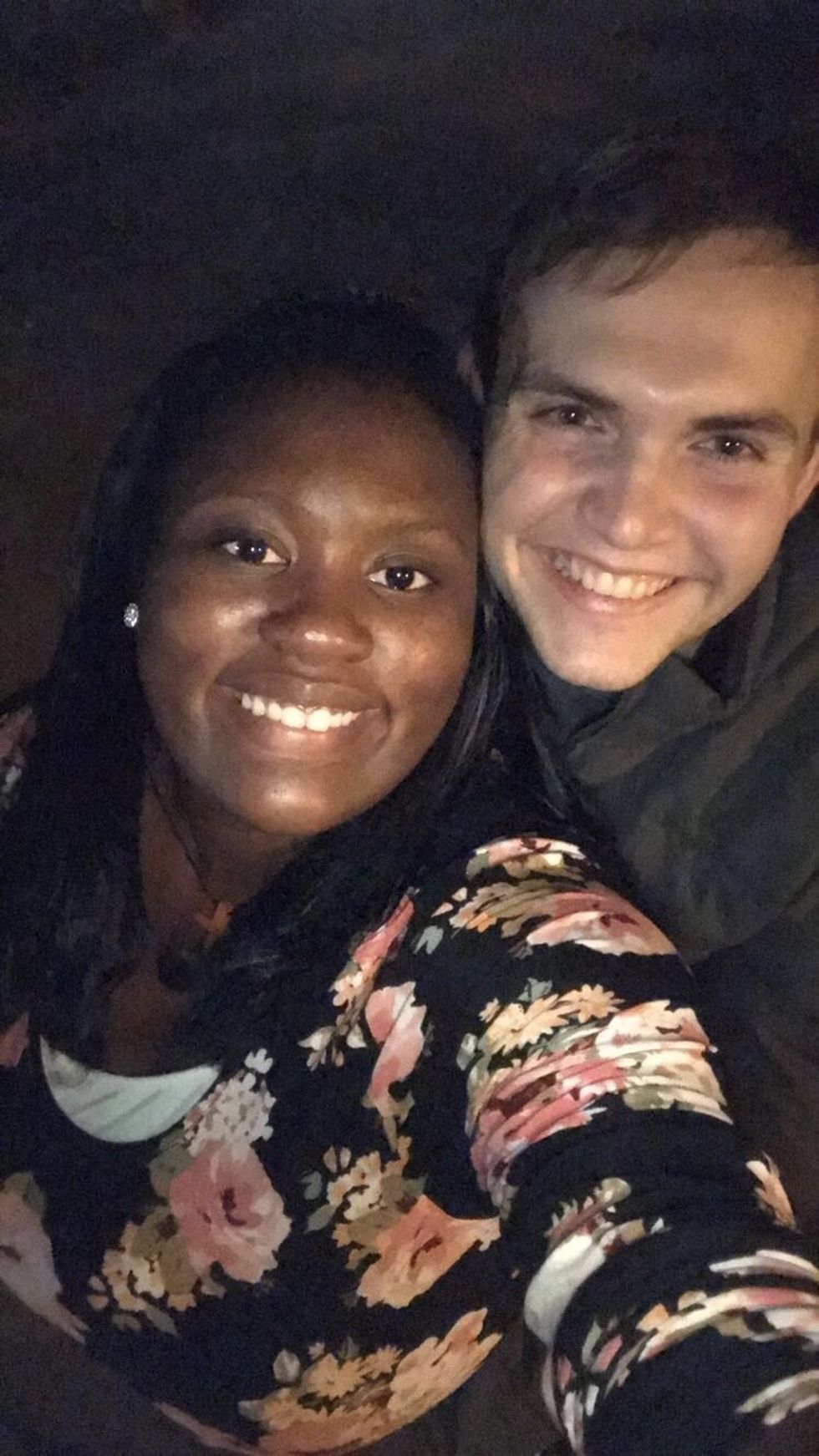 Cora Dickey and Jesse Peterson
This guy is intentional, warm, funny, patient, he respects my boundaries and peaks into my interest. It became natural to hold his hand and get cozied up because he respects me as much as he likes me. I didn't have to do anything but be myself, that's all I could ever as for.
I started to think something was wrong with me knowing that I never took those baby steps as a teenager. It's better to hold out for someone who'll pursue you in confidence, not convenience, wanting to put in as much effort as you do.
The timing was absolutely right and I thank God for making me wait.