I am a proud Filipino American, born from immigrant parents, who traveled more than 8,000 miles to make a better life for my family. I never learned how to speak my family's first language, and so, this semester of college, I'm taking a course called Ilokano 101—Ilokano, being one of the many dialects from the Philippines. And I love it! I cannot wait for the day when I can carry a longer conversation than...
"Kumusta! Siak ni Y/N. Naimbag a bigat!" which can be translated to: "Hello! I am Y/N. Good morning!"
As you can see I have a long way to go before I can string together longer sentences and if you could imagine, perfect my Ilokano accent. But besides the point, this month is FILIPINO AMERICAN MONTH. If you didn't already know, many Filipinos have come to America for a chance at a better life and have subsequently made significant impacts on American culture today. And according to the Bureau of East Asian and Pacific Affairs, there more than 4 million US citizens of Philippine ancestry in the United States. That's a lot of people! So, it seems right to highlight six contributions that the Filipino culture has carried out in the US.
---
1. Labor & Work
Most came to the US for work. As a result, they had to leave their homeland, and for some, their families. When Filipinos started to flood into the US, they came to work in plantations, located mostly in Hawaii and California. They sacrificed and labored to raise money for themselves and for their families, whom for some were trying to bring to the US. Filipinos played a big part in the growth of America's workforce in the fields. And my dad is a living example of this! Though, he was able to have the pleasure of bringing my mom and my older siblings along and worked in one of the plantations in Hawaii. He's my hero, along with all the other Filipino workers/laborers who came to America and worked their butts off to get their American Dream.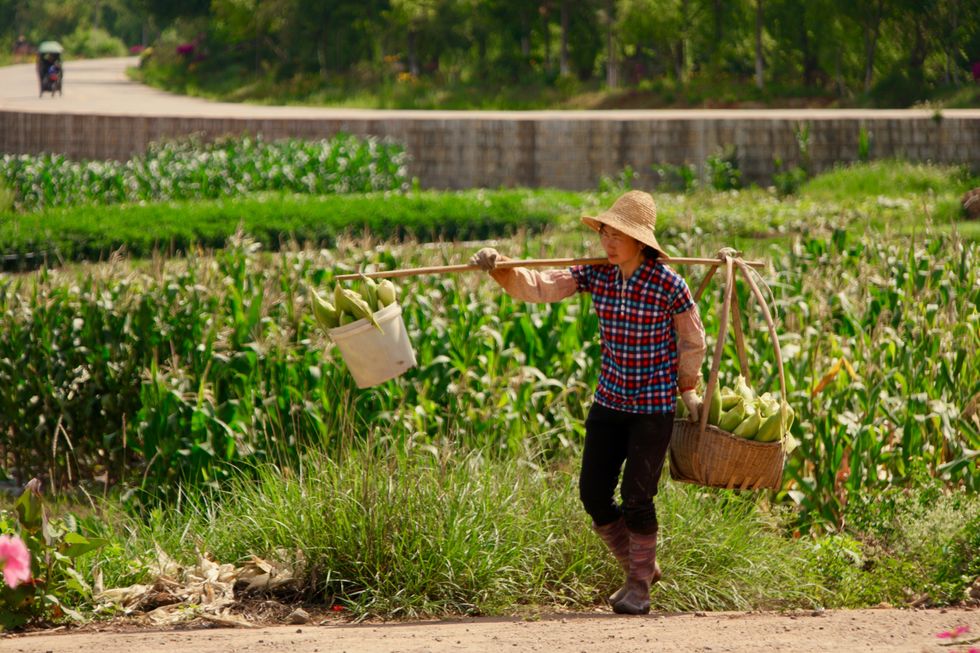 Photo by Matt Briney on Unsplash
2. Language

America, right off the bat, is a melting pot of cultures from around the world. There is no doubt that you won't ever meet someone that is either bilingual or even multilingual! That's the beauty of living in the US. And Filipino Americans contribute to this melting pot. Though it is not one of the more popular languages that you may hear in your area, Filipino Americans overtime have adapted their way of communicating in the US. And though, by society, Filipino Americans had to steer away from speaking their native tongue in most public settings, they keep their native language intact primarily within family gatherings.
3. Cuisine
One of the more popular and widely known contributions that Filipinos have made a mark in the US is the food. Throughout the time in the US, Filipino Americans have spread the love and culture through their cooking, and many Filipinos and other groups of people have found the wonderful flavor of Pinoy Food. Filipino cuisine and other variant Asian cuisines have spread across the US, being run by those native to their respective culture and by those who have respectively taken their creative twist on the culture's menu. Some Filipino favorites that I like (and maybe you will too) are Bibingka, Kare Kare, Turon, Igado, Pinakbet, and Fried Fish Balls (pictured below)!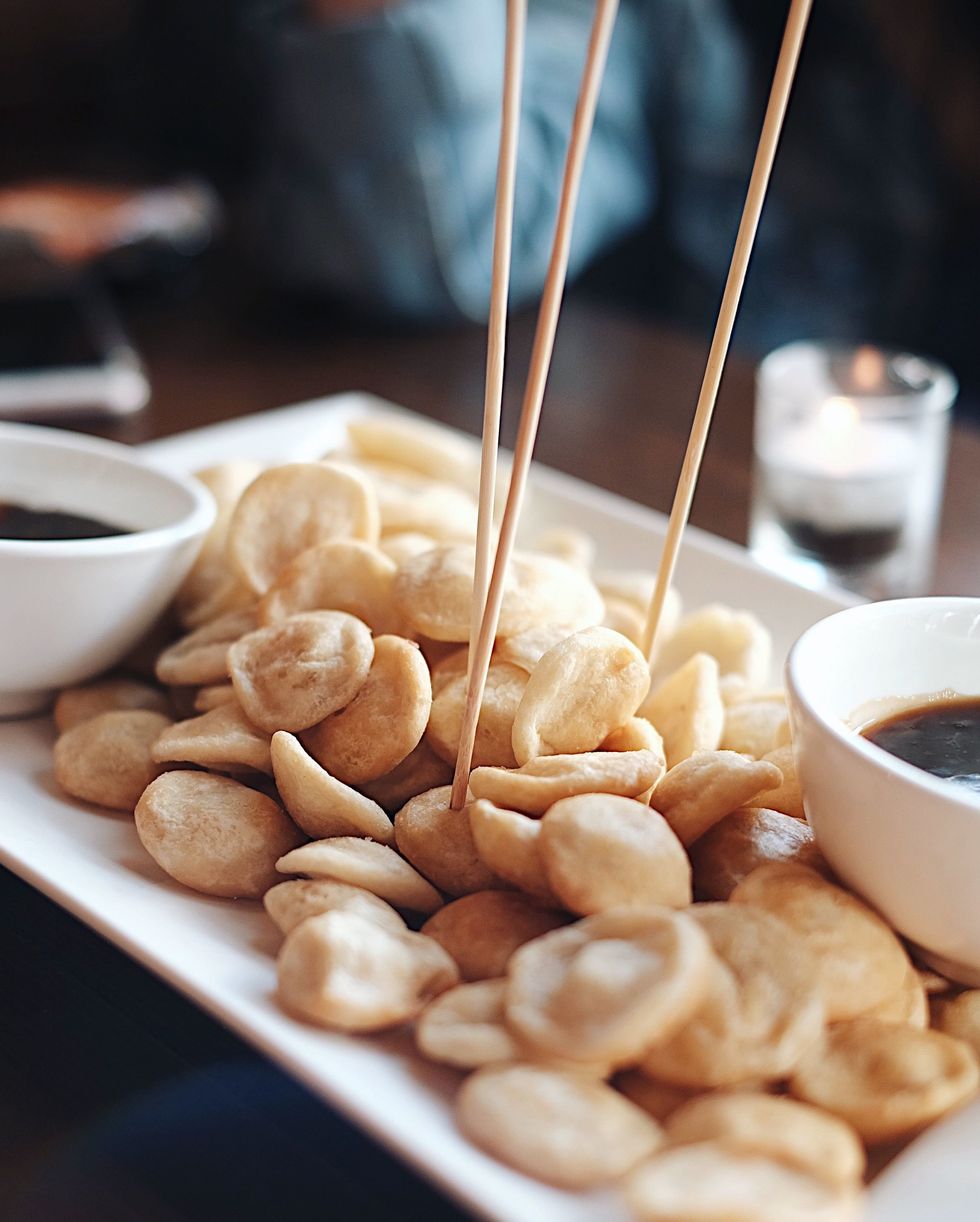 Photo by Kristian Ryan Alimon on Unsplash
4. Businesses & Entrepreneurship

Many Filipino Americans have also landed in the business industry or entrepreneurship. For example, areas include Catering/Food & Drink, Finance/Banking, Law, Retail, and more! And to name a few (found on the West Coast): Century 21 Real Estate, Bistro 1521, and right here in Hawaii, Pascual's Cafe & Catering. So, whether it's a small local business or in higher standing offices, Filipino Americans are together in making a change in America.
5. Politics
Though Filipino Americans remain politically inactive, especially at the national level, there are still some individuals who are Filipino Americans that are voicing their culture's views and values. Governor Ben Cayetano became the first Filipino American state governor in the US. He served as the fifth state governor of Hawaii from 1994 to 2002. Also, another example of Filipinos in Politics is Rob Bonta, the first Filipino American serving in the California State Assembly. Both fights for equity and opportunity in their respective states and are an inspiration for future Filipino Americans in this growing field.
6. Music & Entertainment
Last, but not least are the impacts that Filipino music and entertainment have made in the US. And Filipinos contribute to this as well! In my own opinion, I believe that Filipinos are generally musically talented. Here are just a few individuals that have influenced many across the US and possibly the world with their music, singing, and entertainment: Lea Salonga, who is a Tony-winning actress for her lead role in the musical Miss Saigon. Also, Bruno Mars, a singer-songwriter who grew up in Hawaii. And Alec Mapa, an American actor, comedian, and writer. There are more Filipino Americans that have stolen the hearts of many through their works, but I'll stop here to surge your interest.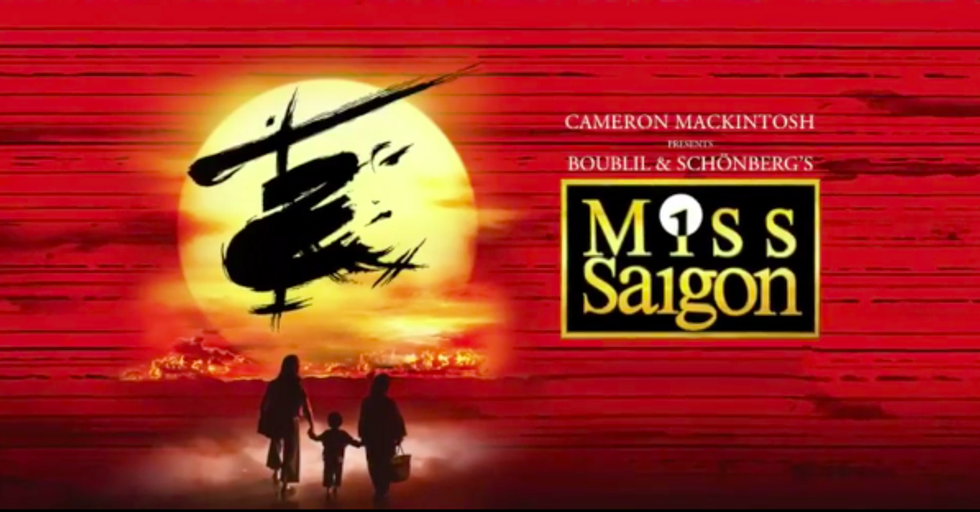 Instagram
Filipino Americans are a great group of people in the US who have contributed to the America that we know and live in today. And it's only right that we honor and appreciate all that they have done, especially those who have traveled to America for a new life. Filipinos, along with many other cultures in the US, have made their landmark in the world.