October is recognized as Filipino American History Month, having been observed since 1991 by the Filipino American National Historical Society (FANHS) and nationally recognized since Congress passed a resolution in 2009. The Filipino people have a long history in the United States: the first "Luzones Indios" landed in Morro Bay, CA on October 18, 1587, while the first permanent Filipino settlement was in St. Malo, LA in 1763. Filipinos continue to make a mark in the present day, being the second-largest Asian group in the United States at 3.4 million people as of 2010. They have contributed to all aspects of the American landscape, yet seem to have a lower profile in the popular imagination than other ethnic groups in the country. Here is just a sample of what Filipinos have done and continue to do.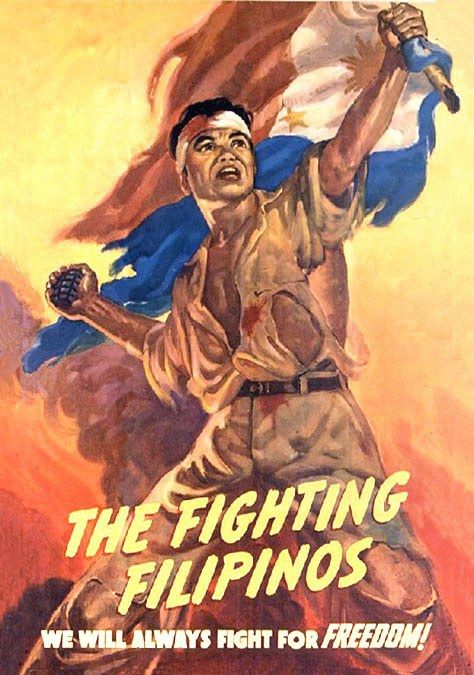 A WWII propoganda poster commemorating the fall of Bataan and Corregidor.
Filipino Americans have a long military legacy.
People of Filipino descent have fought in many U.S. conflicts, from the
American Civil War
; the
U.S. Army's Philippine Scouts
and the infamous
Bataan Death March
in World War II; to
the present day
conflicts in Afghanistan and Iraq. Nine Filipino Americans have been awarded the Congressional
Medal of Honor
. Unfortunately, Filipino-American WWII veterans have been
forced to fight
and prove eligibility for proper compensation for their service to the present day, despite the American Recovery and Reinvestment Act of 2009. Currently, there is hope for progress in the
Filipino World War II Veterans Parole Program
.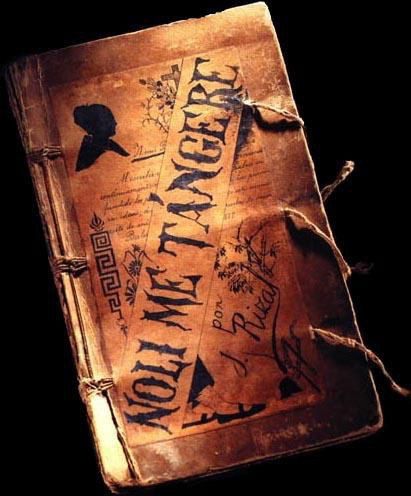 The original cover of Noli me Tangere.
Filipinos have contributed to literature.
The Philippines has produced many writers, including FH Batacan, Mia Alvar, M. Evelina Galang, and José Rizal, among many others. Batacan's novel
Smaller and Smaller Circles
has been "widely regarded as the first Filipino crime novel", featuring two Jesuit priests seeking just
ice
for the murders of young boys who were part of the scavenging community at the Payatas Dumpsite.
Angel de la Luna and the 5th Glorious Mystery
is a young adult novel by M. Evelina Galang about a fourteen-year-old girl struggling to look out for her family while living through the second Philippine People Power Revolution of 2001, and later, trying to adjust to a new life in Chicago. Mia Alvar's much-lauded short story collection
In the Country
features tales of characters living through the Filipino diaspora: people who leave the Philippines and return, who work or study overseas, who find themselves in countries all over the world.
And of course, no mention of Filipino literature can be made without speaking of José Rizal's
Noli Me Tangere
and its sequel,
El Filibusterismo
. Considered the great novel of the Philippines,
Noli Me Tangere
(published in 1887) was Rizal's indictment of the corruption of Spanish Catholic priests and the Spanish colonial government ruling the Philippines.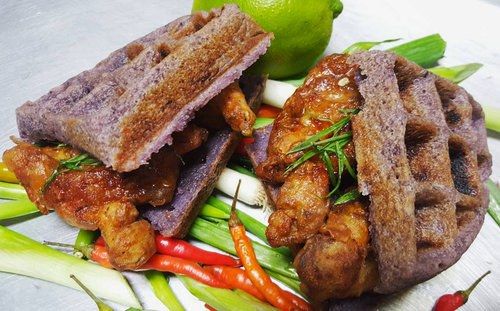 Longganisa sliders--Filipino sausage in ube buns with achara (green papaya pickle relish). Just one of things served at the Kultura Festival in Chicago on October 2.
Filipinos have developed amazing food.
Filipino cuisine is chock full of variety in textures, ingredients, and flavors, inspired by both native cooking and foreign influences
through trade and colonization
.
Pancit, halo-halo, adobo, ensaymada, sinigang
—there's something for everyone. Although it doesn't possess as high a profile in American pop culture as, say, Chinese, Thai, or Italian cuisine, it has recently started making waves in the food scene: from the
Jolliebee
fast food chain spreading to the Midwest, to the street food-meets-fine dining-meets-home cooking fusions being concocted in
Los Angeles
,
Chicago
, and
New York City
. The ingredient
ube
(pronounced OO-bay) has even recently been "discovered" by Instagrammers—although any Filipino could tell you about the bright purple yam that's popular in sweet treats ranging from ice cream, to pastries, to
halayang ube
— straight up ube jam.
There's far too much about Filipinos to cover in only one article! To learn move about Filipino American history and culture, please visit the Filipino National Historical Society website. To learn more about the history of the Philippines from pre-colonial times to the modern day, please visit http://www.philippine-history.org/ and http://pinas.dlsu.edu.ph/history/history.html. For information on the modern sights and activities available to visitors to the Philippines, please visit https://www.tourismphilippines.com.au/.