First things first— the fight for gun control isn't about guns. It's about being able to feel protected and fight for our equality.
The recent Parkland shooting that occurred at Marjory Stoneman Douglass High School was only another mass shooting that has brought up the topic of gun control, an event that only followed the Las Vegas shooting on a country music festival, the Texas Church shooting, the Fort Lauderdale-Hollywood International Airport shooting, the Lincoln Country shooting spree in Mississippi, the Maryland High School shooting and 427 other mass shootings — all taking place only in 2017.
If that's not already a reason for concern, within the first three months of 2018, we've had 68 mass shootings, and almost all could've been prevented through gun legislation and background checks. The problem with trying to advocate for reform is that someone has to be on the receiving end to hear, but the more the urgency to find a solution is revealed to us, the more we are suffocated and left unheard.
Mass shootings themselves are a symptom of America's brokenness, for having such internal conflict and no solution for it. We look at mass shootings and react by doing nothing, letting the problem remain very alive and the magnitude of it grow exponentially, such as in the Flint's water crisis (which still hasn't been fixed, in case you're wondering).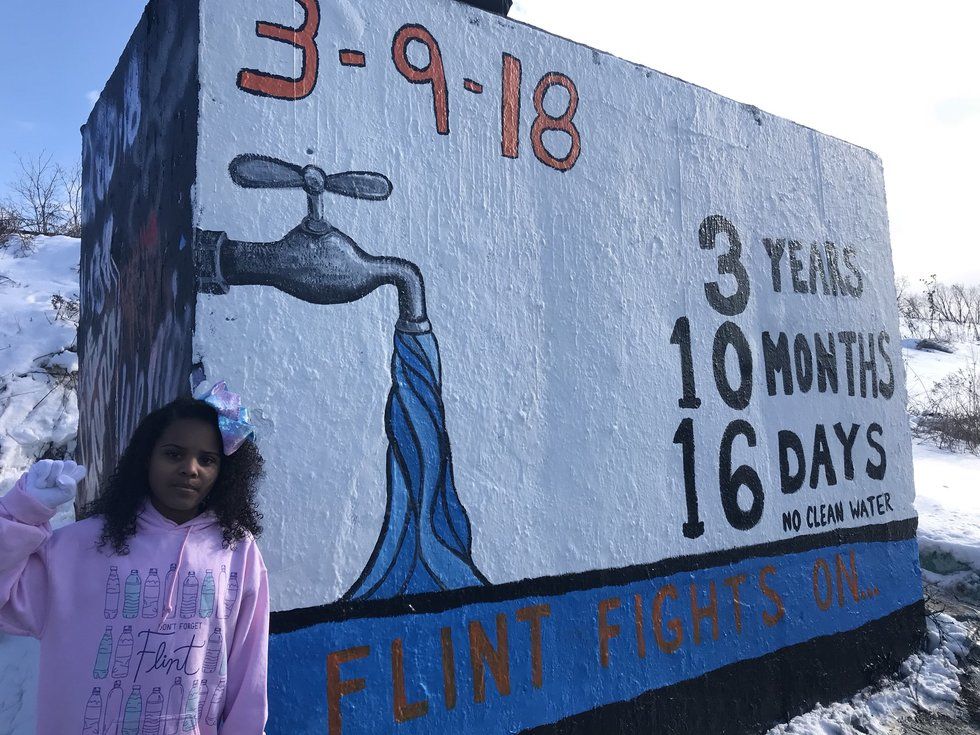 Thus, beginning America's use of exercising one clause in the First Amendment: our right to petition and gather. Walkouts are organized, protests are planned and more and more demonstrations are planned to gain the attention of Congress and the government to fix this growing issue. We try to promote gun legislation as a "now problem," a "yesterday problem," not a "later" problem, but one that's going to continue to grow and fester until it will be too big to do anything to stop it.
Solutions to the gun crisis shouldn't just be up to Congress. They should be addressed and debated by our nation as what is important to us as a country. Where do we stop and draw our boundaries? Is it more important to deal with our "now" problems: poverty, unemployment, racism or draw our attention to our "later" problems, which include stopping future mass shooters?
In other terms, if given the choice, would you improve a life or save one?
In theory, the entire issue can be easily solved: simply impose stricter protocols and restrictions on who can obtain and purchase firearms so that potential shooters either can't (or at least face great difficulty with) acquiring a firearm.
However, there's the conservative perspective: the issue isn't in guns at all, therefore we shouldn't restrict them, and if we do restrict, it infringes on our right to bear arms constitutionally deemed in the Second Amendment, or the right to hold weapons for our own defense. Liberals who believe the Second Amendment should hold exclusions feel that a prohibition should be made for weapons with warfare capabilities and restrictions should be imposed on smaller firearms.
Quite honestly, I don't believe entirely in either — no solution is completely correct.
The conservatives argue that the issue isn't about guns, and with that statement I completely agree. Guns can't kill people, people kill people using guns, but the gun didn't nor could make the decision to fire the bullet — that decision was made entirely by whoever's finger is on the trigger. However, I disagree that because the issue isn't about guns, we shouldn't restrict them as a result or allow such easy access to such dangerous weapons throughout the consumer market.
Similarly, I don't believe that banning warfare weapons and restricting smaller firearms will change anything. A gun is a gun, and all guns were designed and intended to kill. Whether or not it is an AK-12 or a handgun bought from a local Walmart doesn't matter. At the end of the day, it doesn't change the fact that a life has been taken — restriction or no restriction.
Instead, the problem lies in who we are as a nation, and who we are becoming.
We're given two possibilities as a result: either a nation completely without gun, or a nation so full with them that the likelihood for a mass shooting to occur is almost impossible, because everyone will supposedly then be able protect and defend themselves.
In both scenarios, we are dramatically changing who we are as a nation — either by abusing our right to bear arms or mass infringement by denying our Second Amendment, American rights. In all likelihood, both scenarios would most likely lead to more protests and internal conflict, a more broken America and a greater standstill in government.
Already, we are seeing the latter scenario take place by the arming of teachers within the school system to protect their students from another shooting event. Already, we are experiencing massive backlash and disagreement by the people and government.
Just recently in high schools, we have witnessed walkouts over
Trump's election,
over deportation,
in support of
striking teachers' unions,
against police violence,
calling for
justice for Trayvon Martin who died from a racial targeted shooting and nationally organized walkouts from inaction after Parkland.



Already, we are breaking America. Is this our future? Fighting to feel safe? Fighting to be equal?
Is this our story?



Year after year, the record for casualties in a mass shooting have been broken; the body count of those lost to the same issue has increased tenfold, yet we're walking backward rather than forward on advancing to find a solution.
How is it that 12 high-powered rifles designed for war could be acquired and modified to be able to unleash nine rounds per second on a crowd of civilians in Las Vegas and not be stopped?
How is it that tips were made months before Parkland, warning police and the FBI of a YouTube user under "nickolas cruz" who posted death threats and comments proclaiming that he wanted to become a school shooter and not be stopped?
How is it that we have seen and sent our apologies to over six hundred shootings last year, plus the almost seventy shootings this year already, and not realize we need to move from our resolution standstill?
Already we have moved as a nation, through movements such as #NeverAgain and #ArmMeWith, started by teachers on Twitter who listed items they needed other than guns in their classrooms, such as more counselors to help the children, more teachers to decrease classroom size and overall funding towards the education system rather than towards buying weaponry for them. Our achievements as a society should be noticed it is now time for the government to act in response, creating that nation where we can finally believe that we are equal and feel we are safe.