1. The Games Bring Family Together
I can always count on my family gathering together in our living room to watch the game every Sunday. Whether it's for an actual Pats game or if it's their opponents, they always like to have intel on whether the team the Pats play next are hard to beat or an easy win.
2. There's Always Some Sort of Yelling Toward the TV
This yelling is either anger or excitement. You can hear the family yelling about an amazing catch or a bad call all through the house, maybe even at the end of the driveway. What can I say, especially in a family like mine, we get really loud.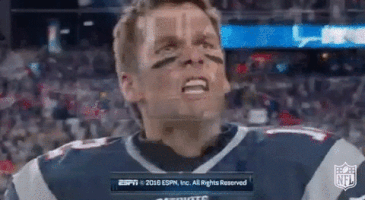 3. The Love for the Patriots Never Fades
Even though sometimes the Pats don't always pull through when they're supposed to, we are always loyal. The Pats will always be our number one team and our love for them is always there. We bleed red, white and blue for New England.
4. There's Always Great Food Involved
Personally, I think this is my favorite part of the games, I mean most people love the food associated with footballs Sundays; chips and dip, chili, chicken wings, pizza, Chinese food, etc.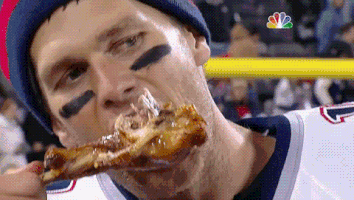 5. The Super Bowl is like Another Holiday
Getting together with family during the Super Bowl is alway tradition. You all gather together (usually with your Pats gear on) and you yell and eat together. As soon as they pull off the win there's a huge celebration, sometimes involving tears.
6. The Players are Cute
Brady, Gronkowski, Edelman, Amendola; oh the list just goes on. If you don't really get the game at least the players are nice to look at.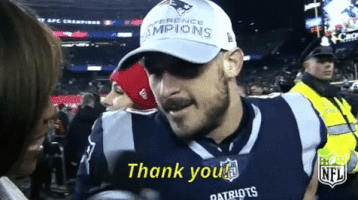 7. We Know the Pats Will Always Do Their Job
Every year we always have nerves as to whether or not we will be able to pull of the games we have to. However, at the end of the day the Pats always do their job, and we can all be proud of everything they've pulled off.
8. Somehow We Manage to do the Impossible
Pats VS Seahawks (Super Bowl XLIX)
Pats VS Falcons (Super Bowl LI)
Pats VS Jaguars
... And many, many, many more.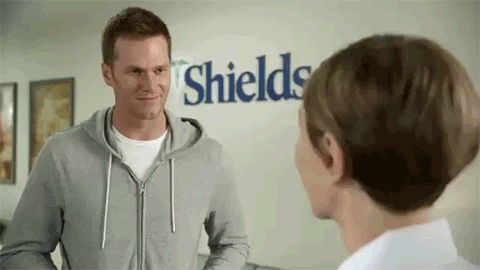 9. We Will Always be the GOAT
Let's just talk about Tom Brady. How many times has he pulled off the impossible, how many times has he aided the team in our amazing wins. Even when we lose, we win.
10. The Rest of the Country Hates Us
I think this is one of my favorite parts about being a part of Patriots Nation. The only reason they all hate is because we keep winning; "they hate us because they ain't us".